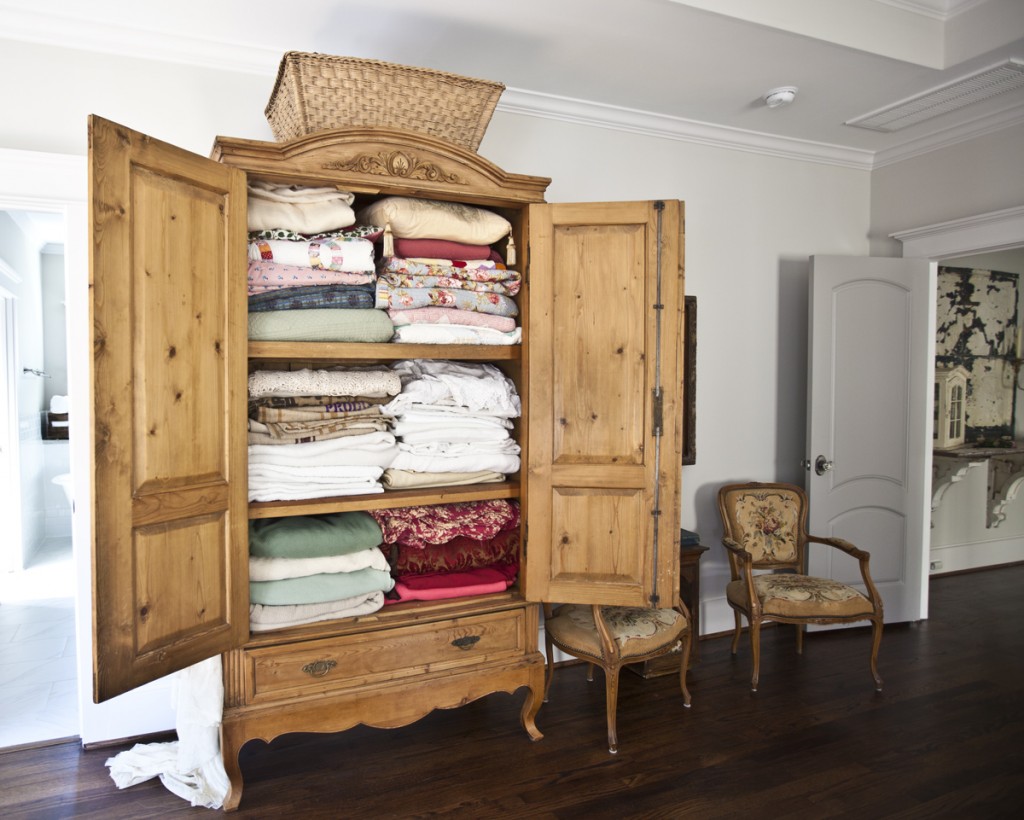 When I asked what you wanted to know,
Cameron H. said
Hi there, I was hoping you would show us the closets, pantries, bathrooms and linen closets. I love all your ideas. We will be building a home with the Hill Country look.
Cameron, that sounds so exciting, congratulations!!  Okay Cameron, this is for you. I am throwing open my linen closets today.  Some people just assume this armoire in our bedroom holds a TV, but not so. We've never had a TV in the bedroom, and there are no TV's at the farm.  It's a linen closet…  because I have too many linens.  I know you are not surprised.  It's not my fault really… well… let me think about how it isn't my fault and get back to you later on that.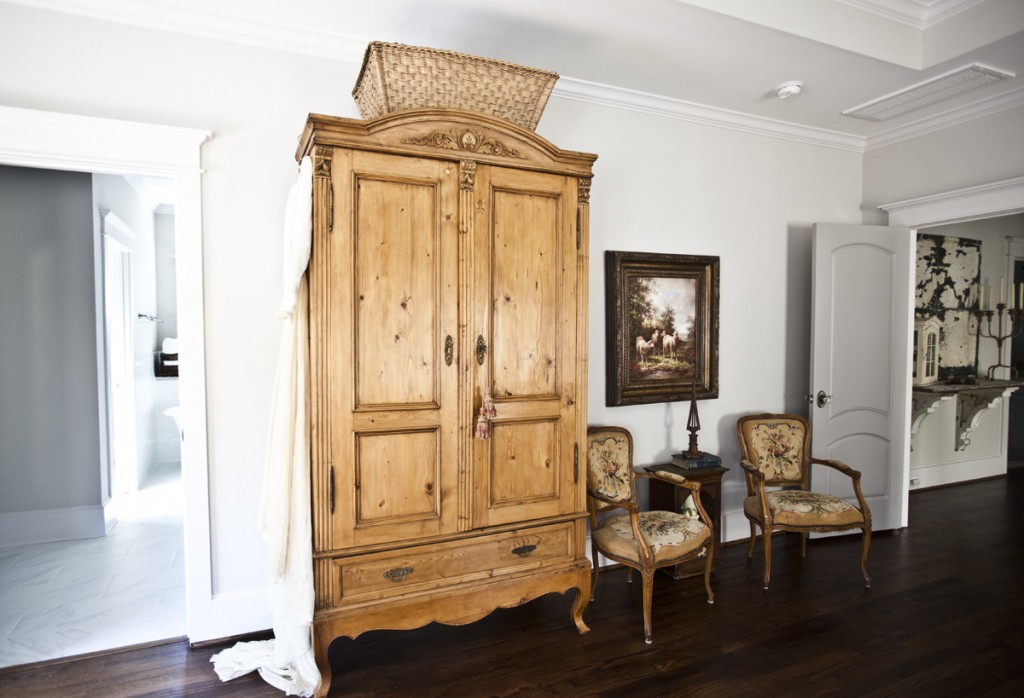 If you want to see the rest of the bedroom, you can see it here.
Now onto our bathroom linen closet.  This piece functions as a full-length mirror when it is closed.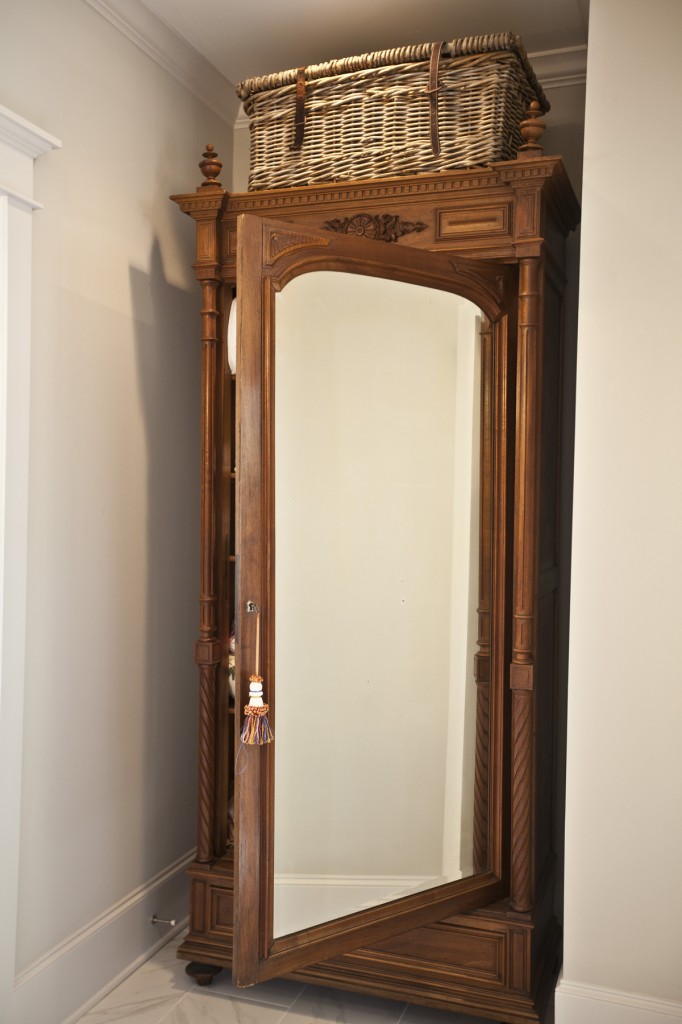 And here it is open. Yes I have so pillows stored here.  I actually got rid of several when we moved. See? I am NOT a hoarder, not a hoarder.  I love opening this antique door and hearing the squeak as I grab a towel for my bath.  It makes me feel like I am in a very old house or European hotel.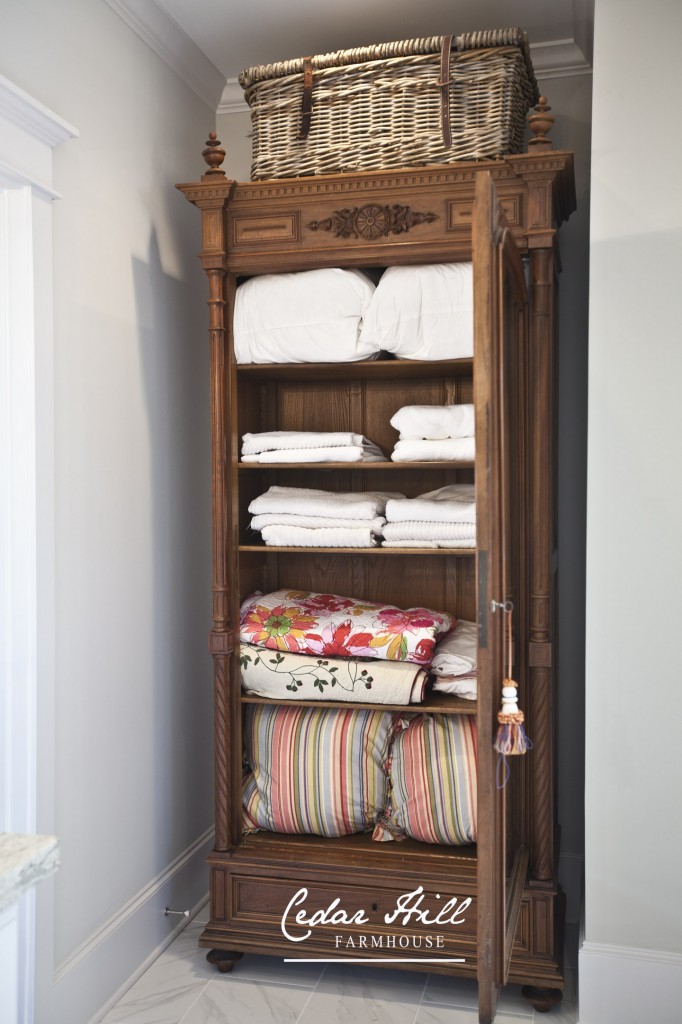 Well I would show you the bottom drawer, but those movers did something to it, and now I can't get it open.  Grrrr.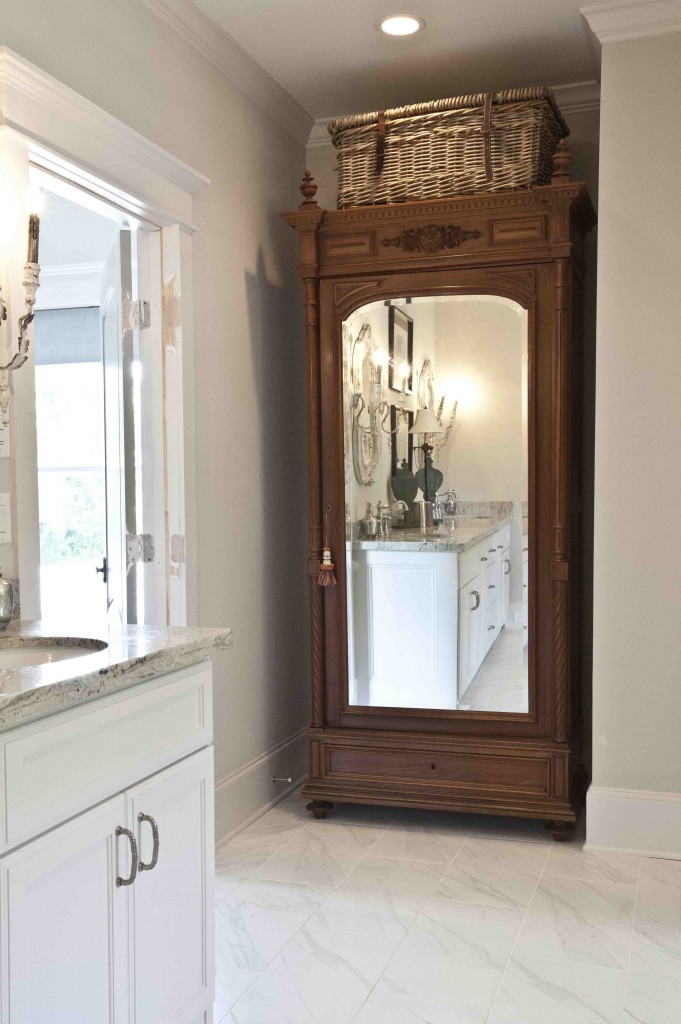 You can see more of the bathroom here.
I'm getting to more of the questions, just give me time.  I am trying to get to as many as I can. Thanks for the idea Cameron!