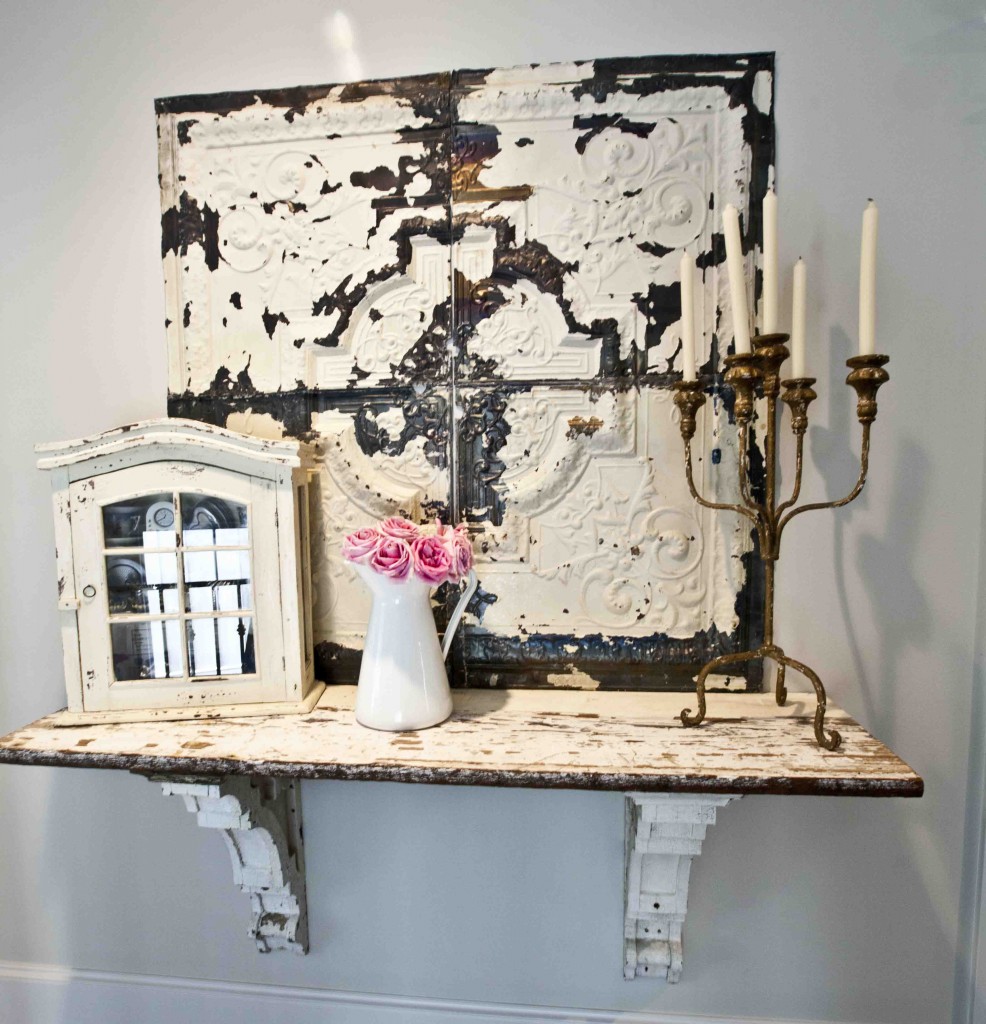 So if you have a new home how do you give it a feeling of being old?  Well, a few well placed antique architectural salvage elements will help to create a feeling of age and give a home ambiance.  This vignette includes several antique pieces of architectural salvage.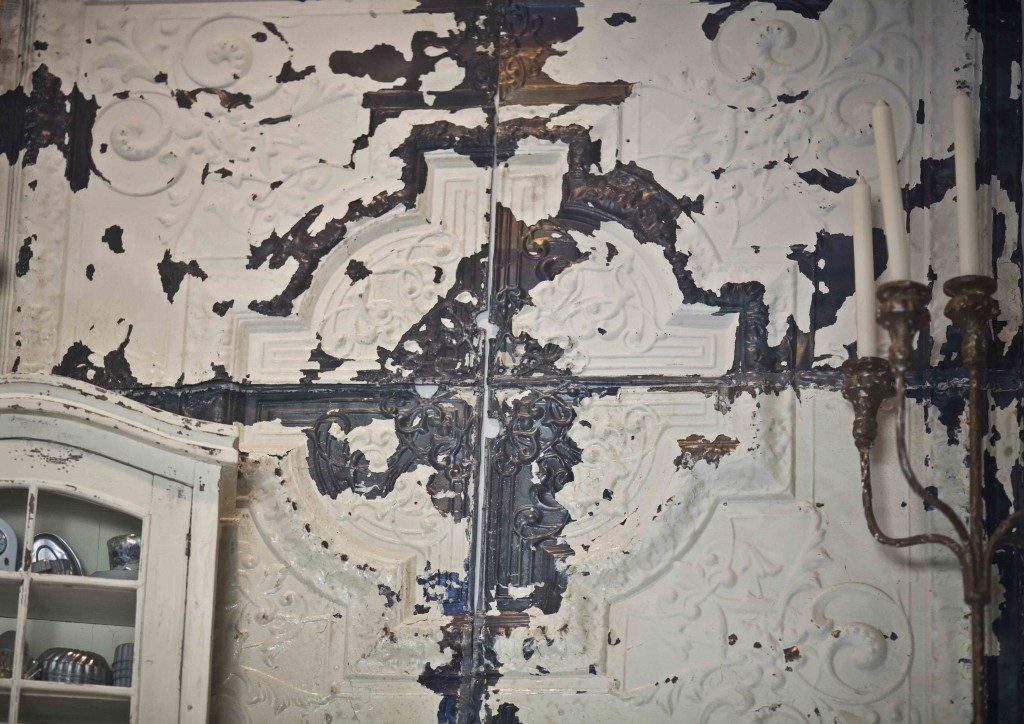 The wall art is actually a set of 4 antique tin ceiling tiles. Together they are 4 ft by 4 ft which makes for a nice large 'canvas'.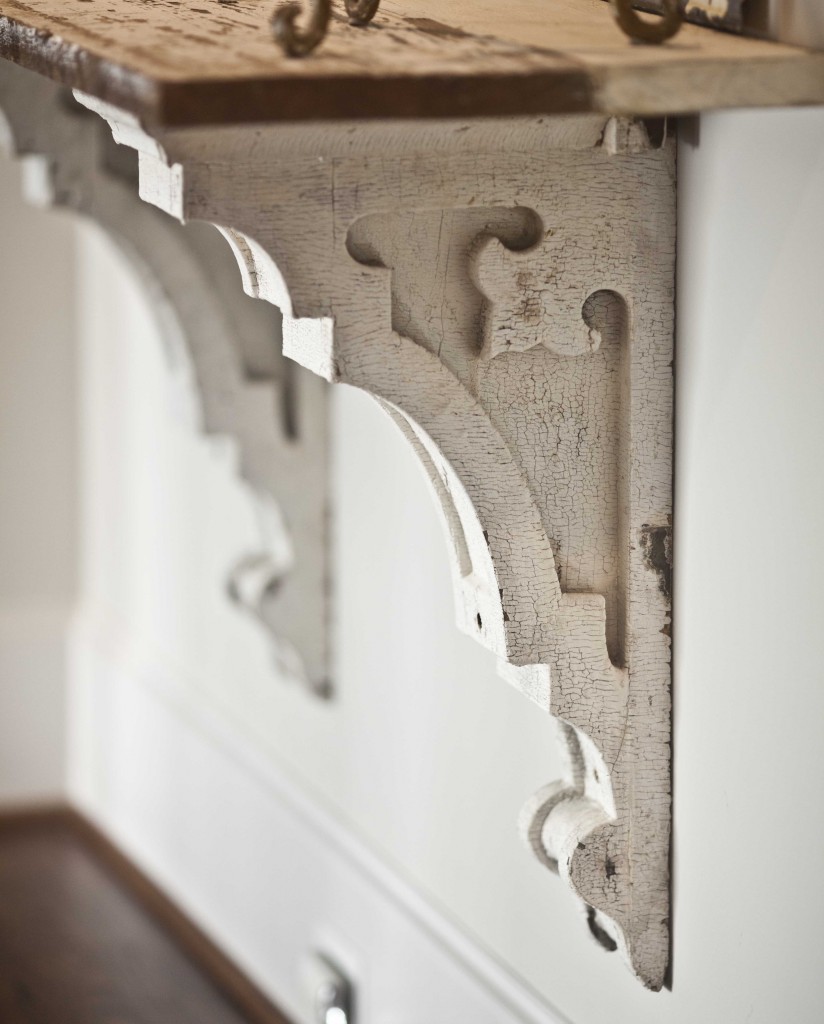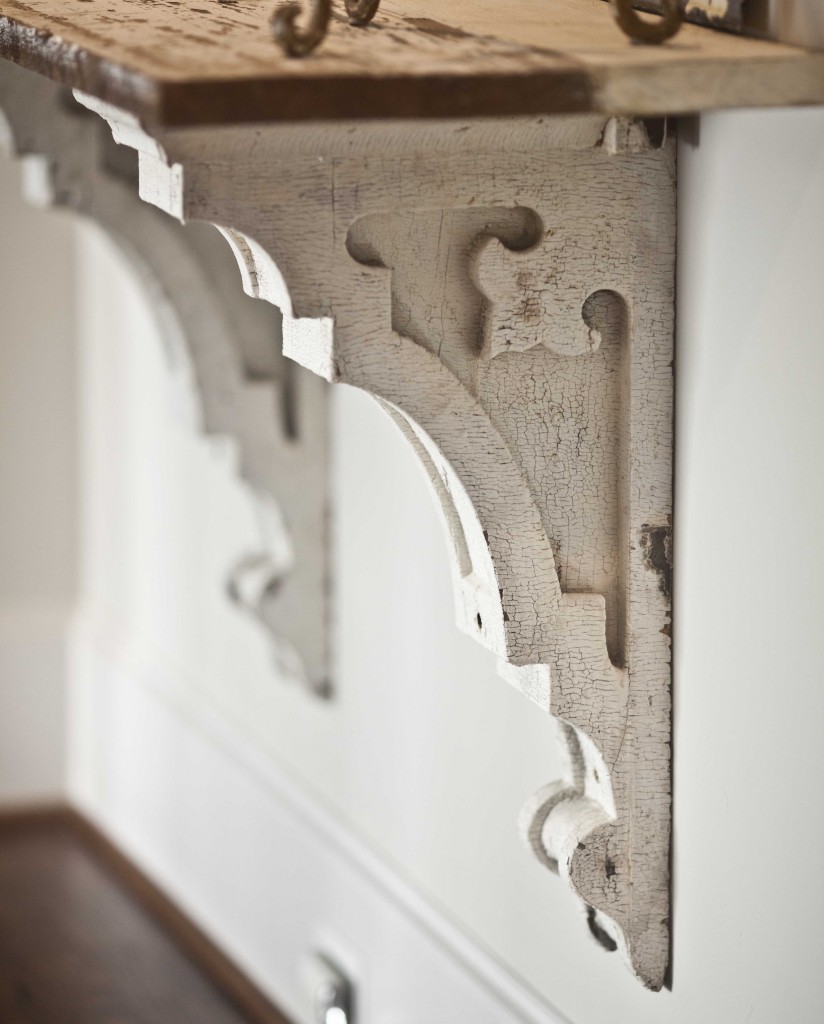 The shelf is an antique piece of salvaged wood, which the supports are antique corbels from a 100 year old house.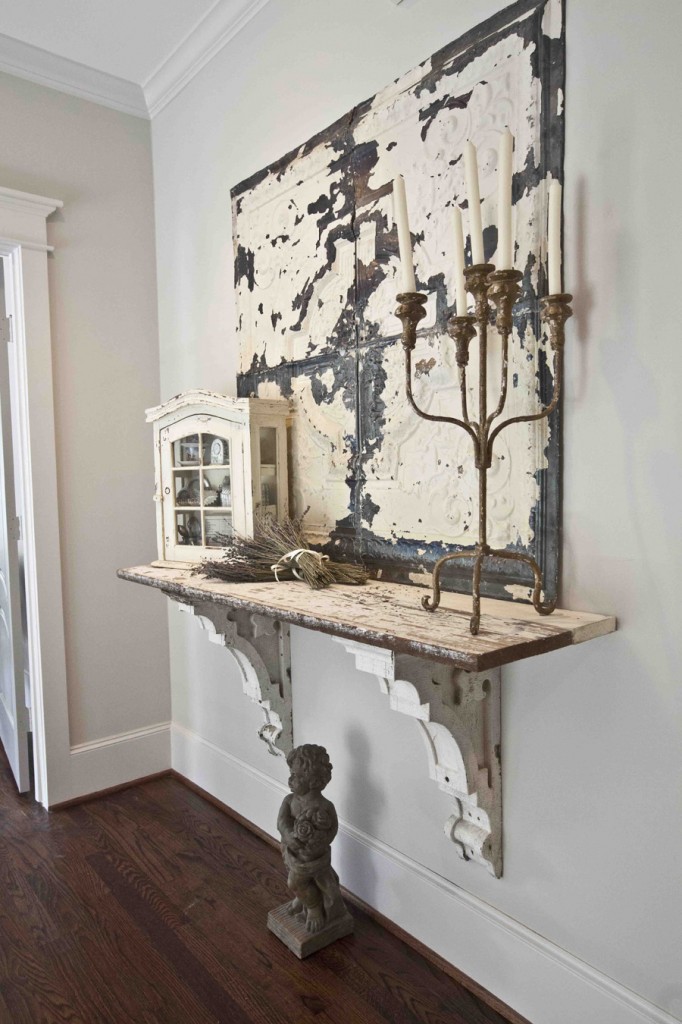 This shelf is what you see as you come up the stairs at our house.  This is just one example of something old you can incorporate into your home. For more ideas of how to make a new house look old, you can many of my sources here.