I've been saying this for awhile, but hey it's true. Unique, vintage, one-of-a-kind things are the kind of things that give a room presence. Today I am going to show you an example. For one, the room is unique because of the barnwood I used for the shower curtain valance. I had a cool piece over the mirror too.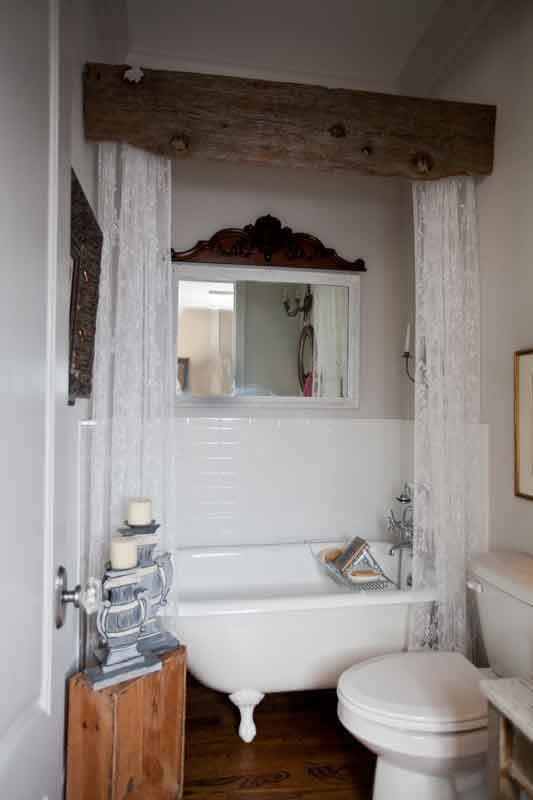 Then as things tend to rotate in my house, I moved this artwork in here. It's a Monet, clearly not an original.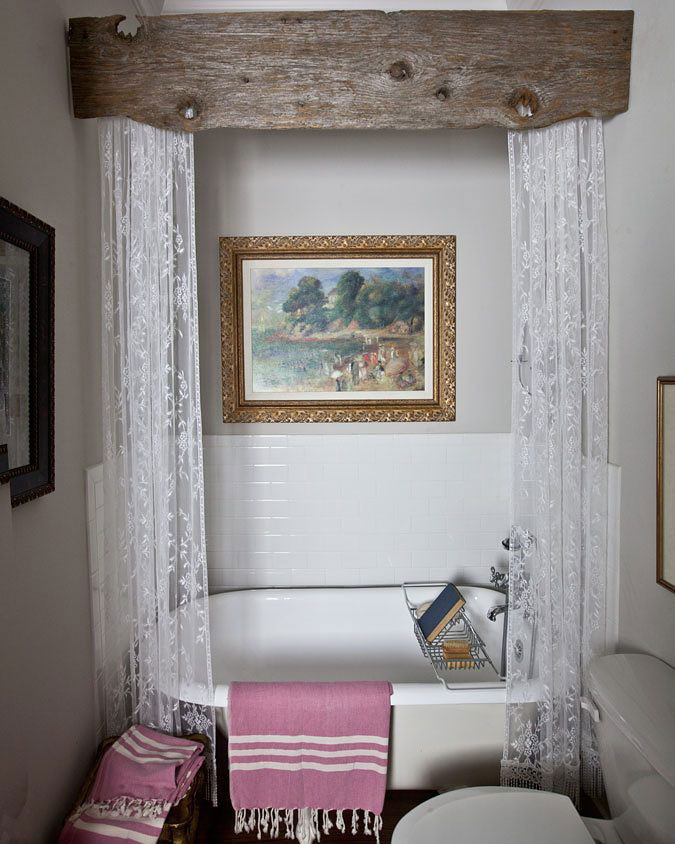 Then I found this amazing piece at Round Top. Likely it's from a church, and I love old pieces from churches.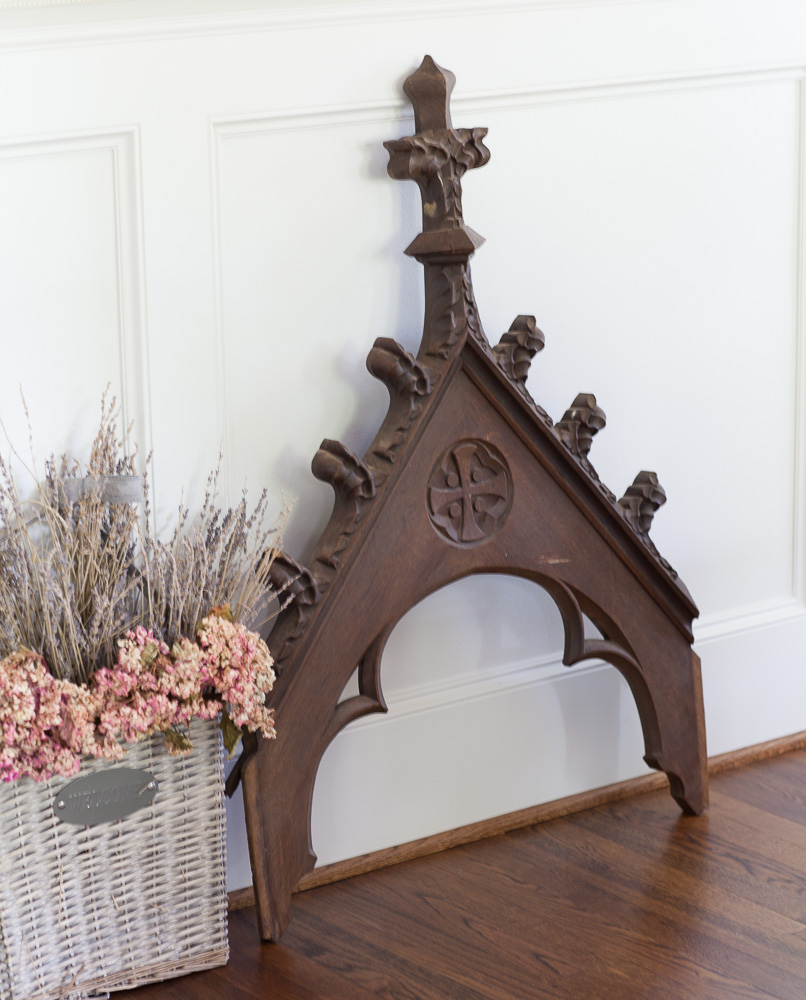 It was sitting on the floor for a long time, because I just couldn't figure out where I had room for it. Then I realized I did have a spot.
Remember every comment this month on any post at Cedar Hill Farmhouse blog automatically enters you to win. Legaleeze here.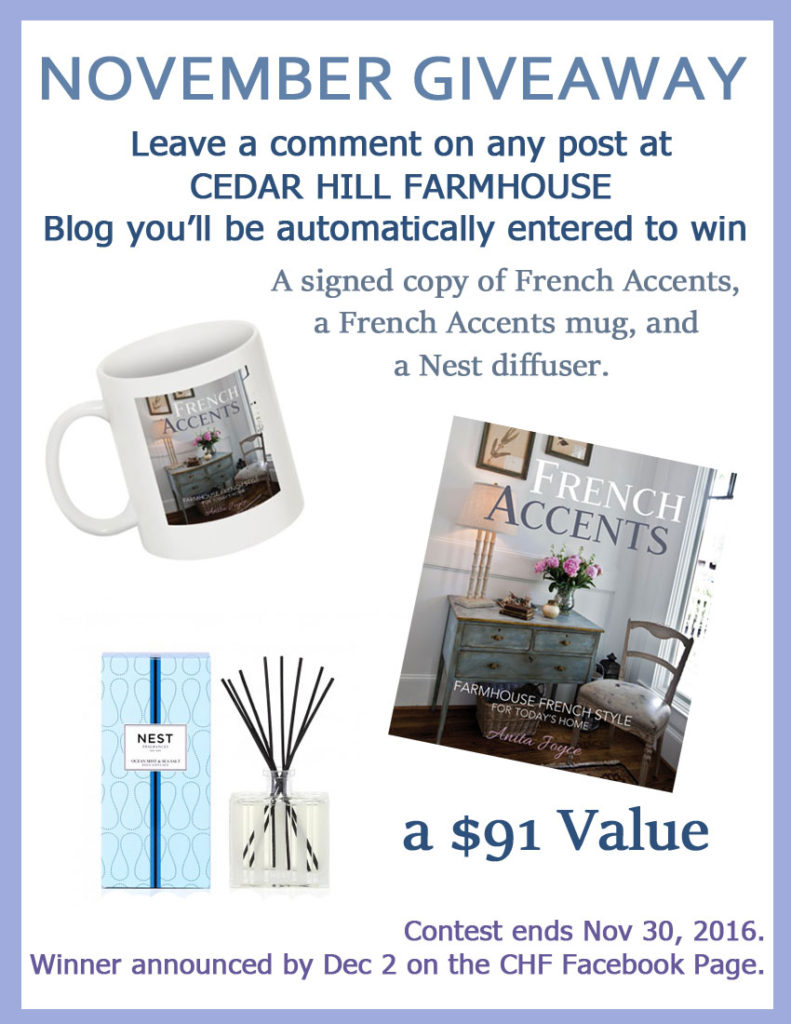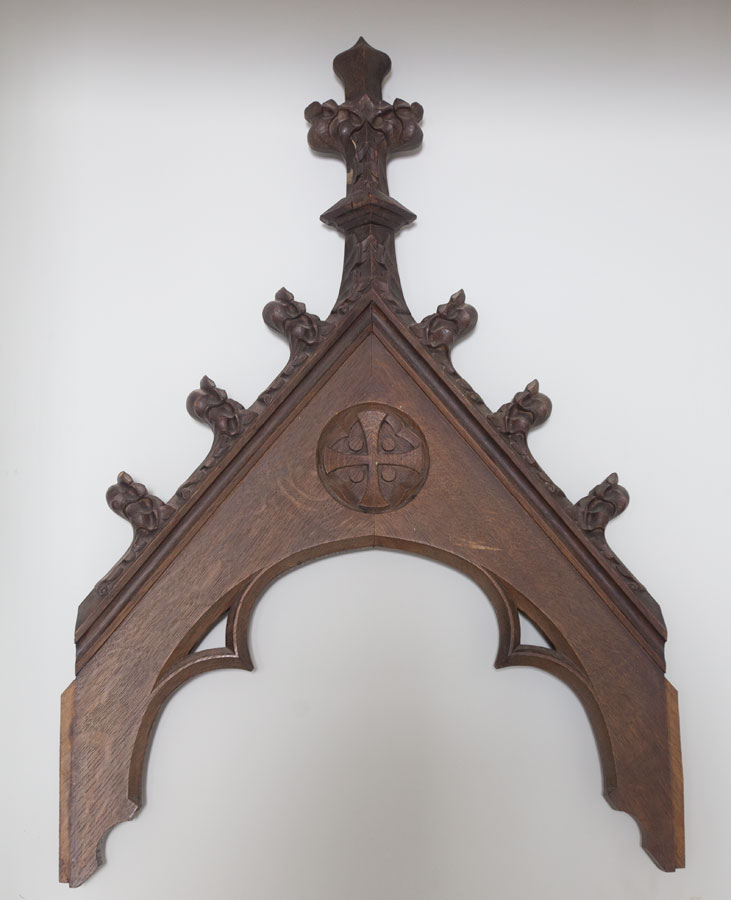 I'm not sure how it was used, but I bet there is a smart reader that does know. It's very old and hand-carved.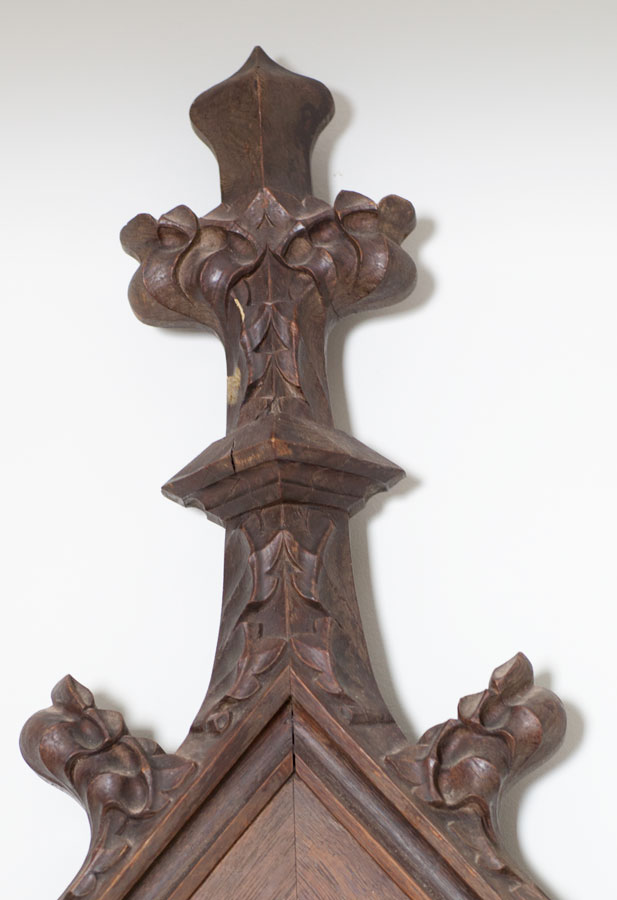 I was quite taken with it at Round Top and had to have it. So as you might have guessed, for now it is in the bath. I know, the bathroom may seem like an odd place, but I just don't have the wall space in most of my house for this piece. Think of it as being over the baptismal if that helps.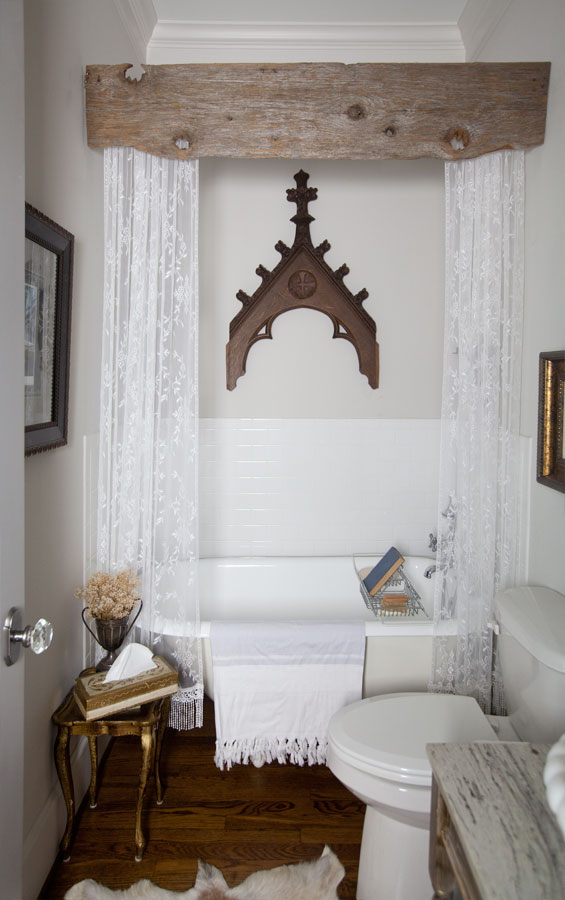 I love every detail on it.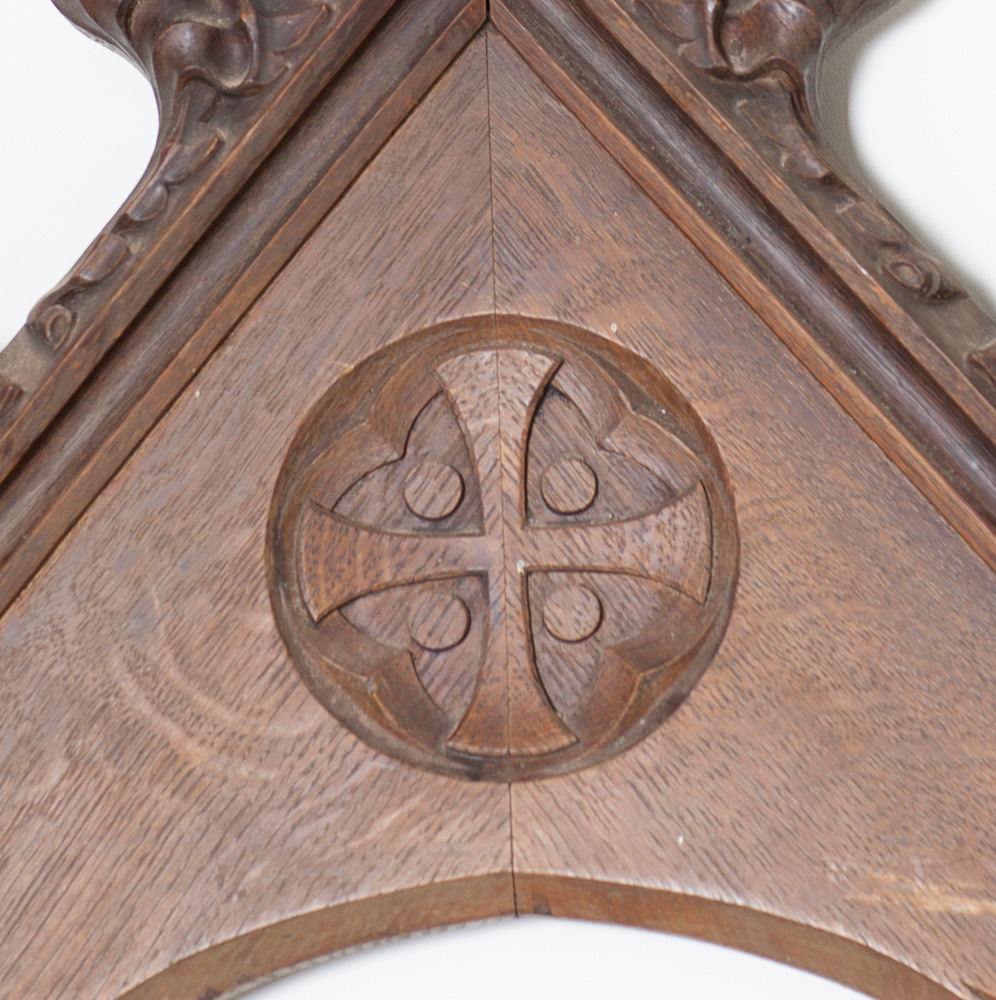 Well, I felt it looked a bit lonely so I added this charming angel.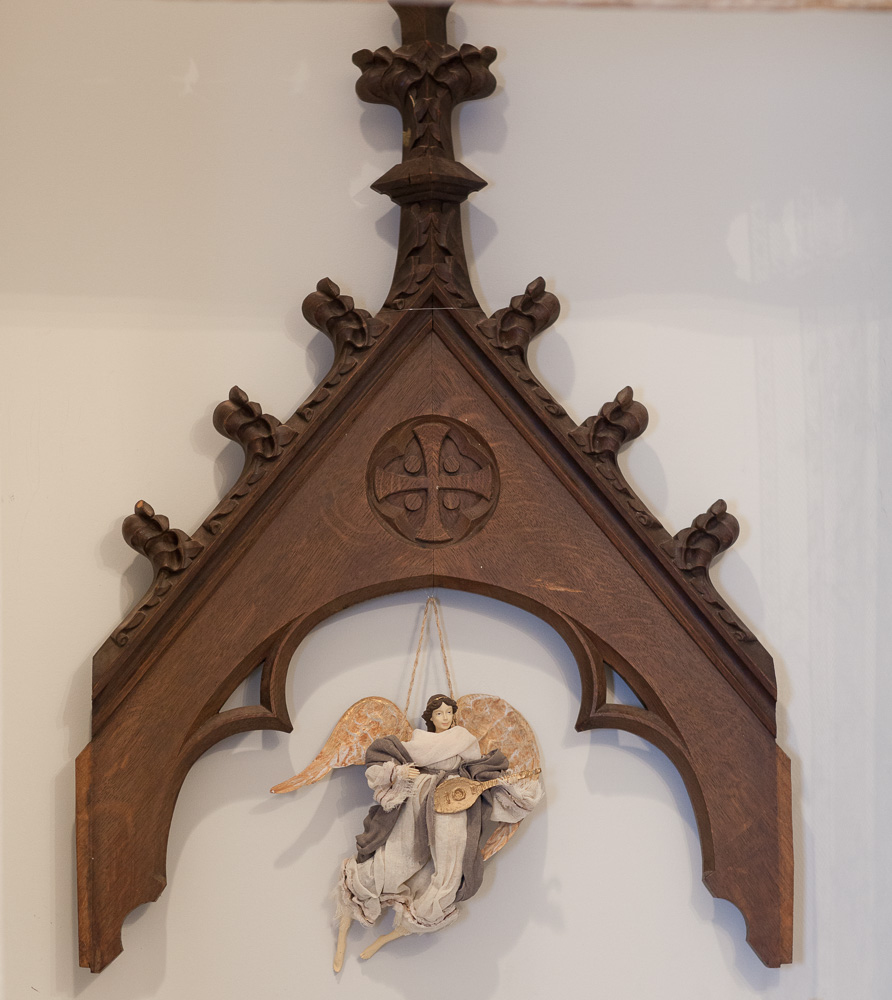 Isn't she sweet? I say 'she' because as a kid I insisted that all angels were girls. This was an argument I had with my brother who clearly was NOT one.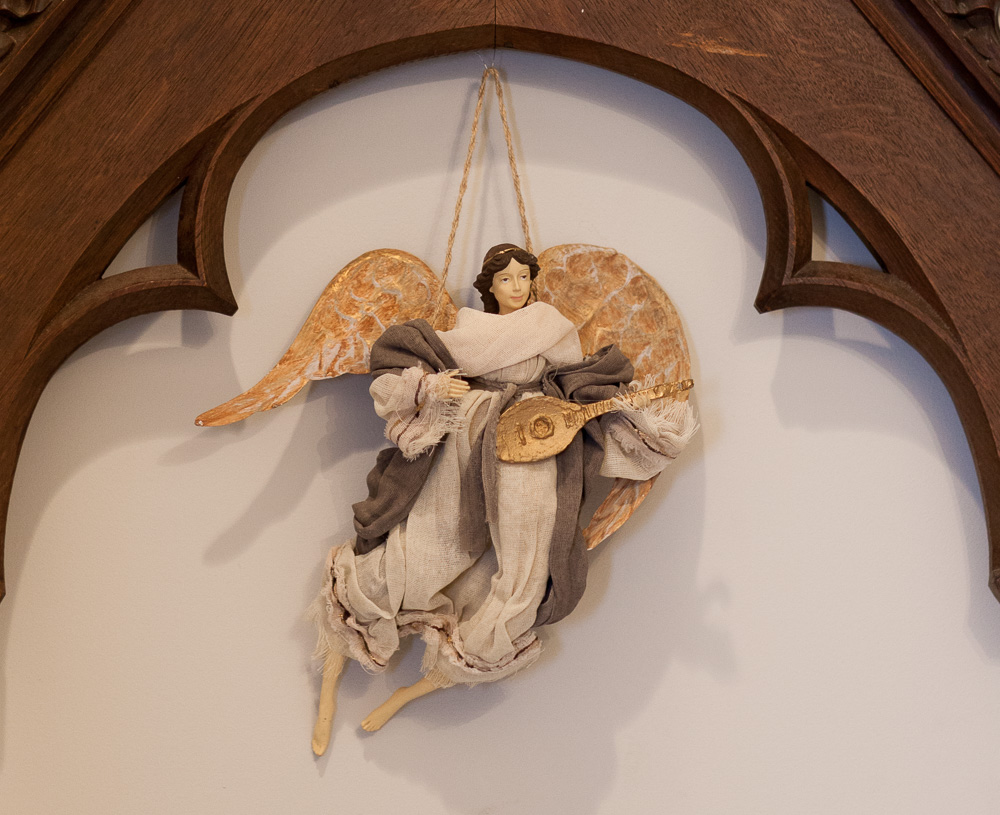 Before I get inundated with emails, yes I am aware that there are male angels mentioned in the bible. I have two in my shop, and I'm not sure I'll be able to get any more, so first come, first serve…
[shopify embed_type="product" shop="cedarhillfarmhouse.myshopify.com" product_handle="christmas-angel" show="all"]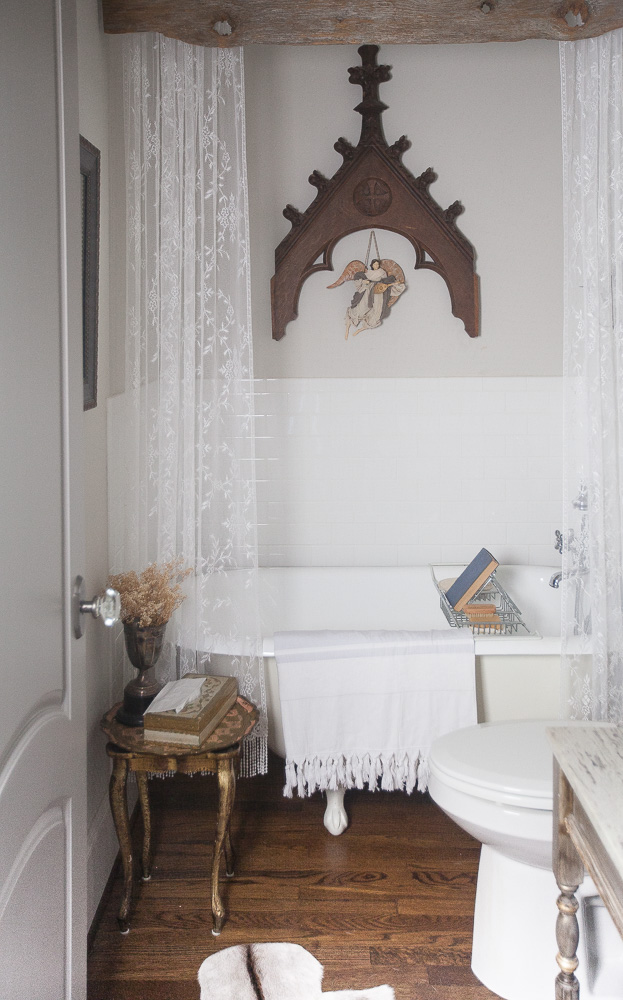 So the point of today is to look for unique items that speak to you. Your guests will go 'wow' when they see it, and you will be happy living with it. I like to have a 'wow' in every room for me and for my guests. That is the thing guests notice and remember well after they leave your house.  I don't suggest buying things just to impress people; I don't do that.  I do suggest you find things that make you go 'wow'. Those things, you will probably keep for a very long time. The things you bought because they were popular you'll get rid of soon enough.  And there you have it.