Spring isn't officially here yet, but still I'm thinking ahead. Partly it's because I'm in south Texas, and it's been shorts weather for awhile now, and partly it's just that I'm ready for my spring flowers.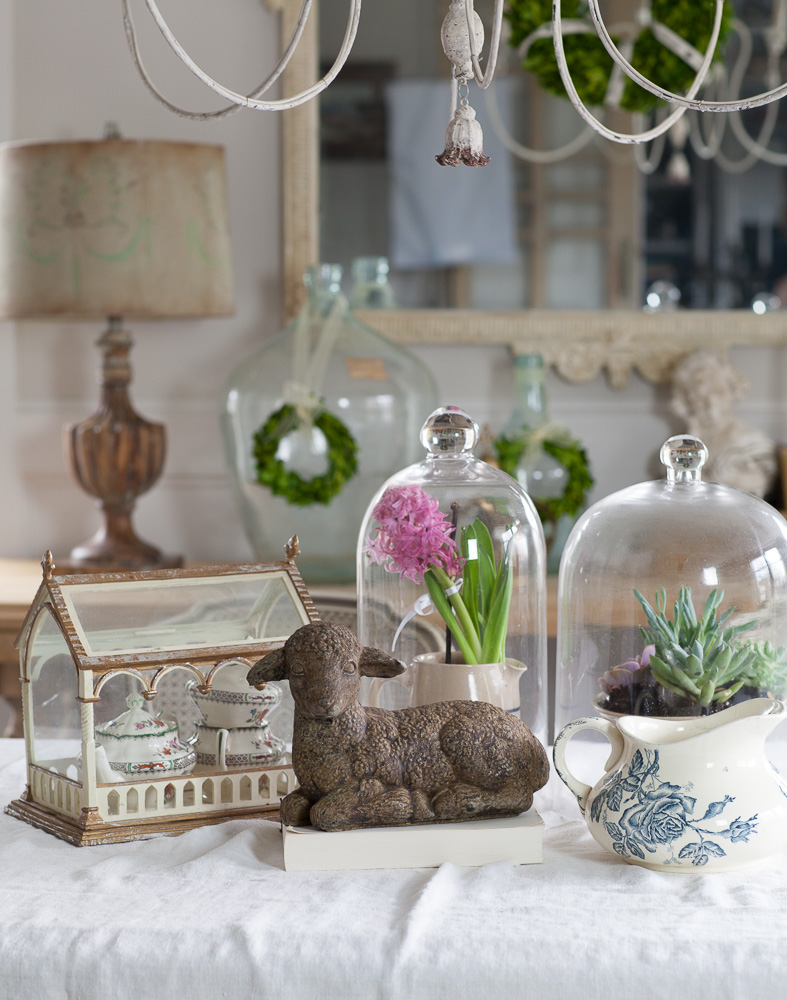 I'm working on bringing real live plants into my home. I'm not making any promises. I don't know how long they will live, but I'm going to try.
Above I used a little greenhouse and filled it with Spode teaware. Isnt that lamb a dreamy piece? I bought it locally in the Heights where I live (in Houston.) The large pitcher is French, so lovely with the pink. The lamb in vintage and very, very heavy.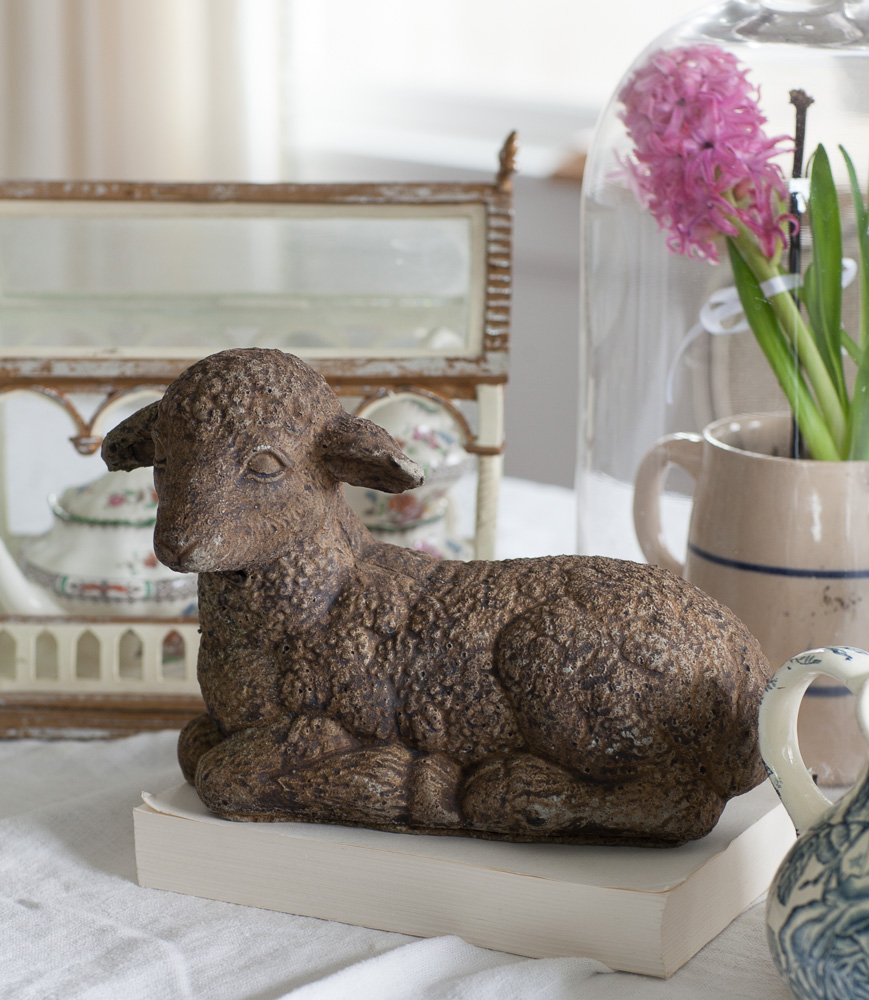 I have another gorgeous lamb I pull out in the spring. Isn't he pretty? I just love both of them.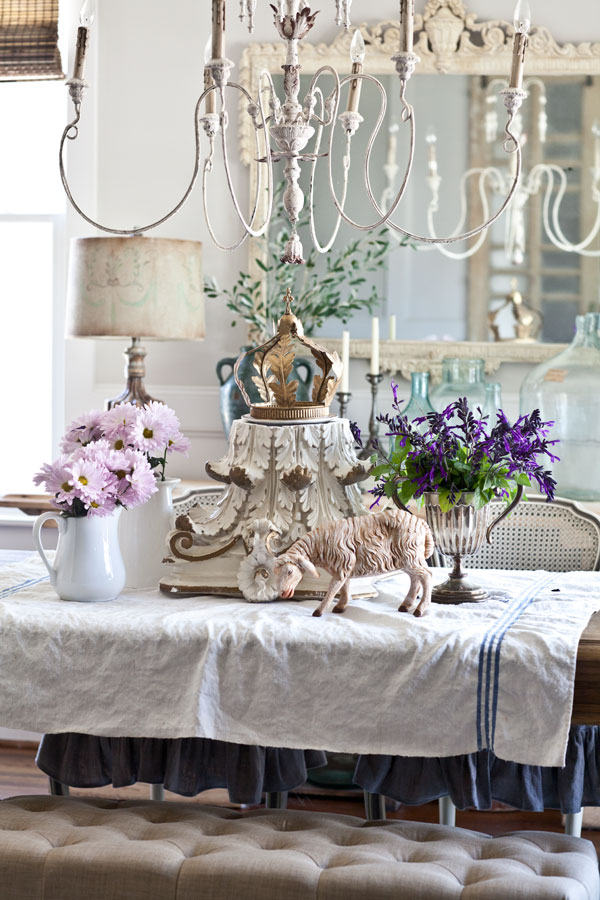 Fresh flowers, or silk flowers or real plants are perfect for a fresh spring look.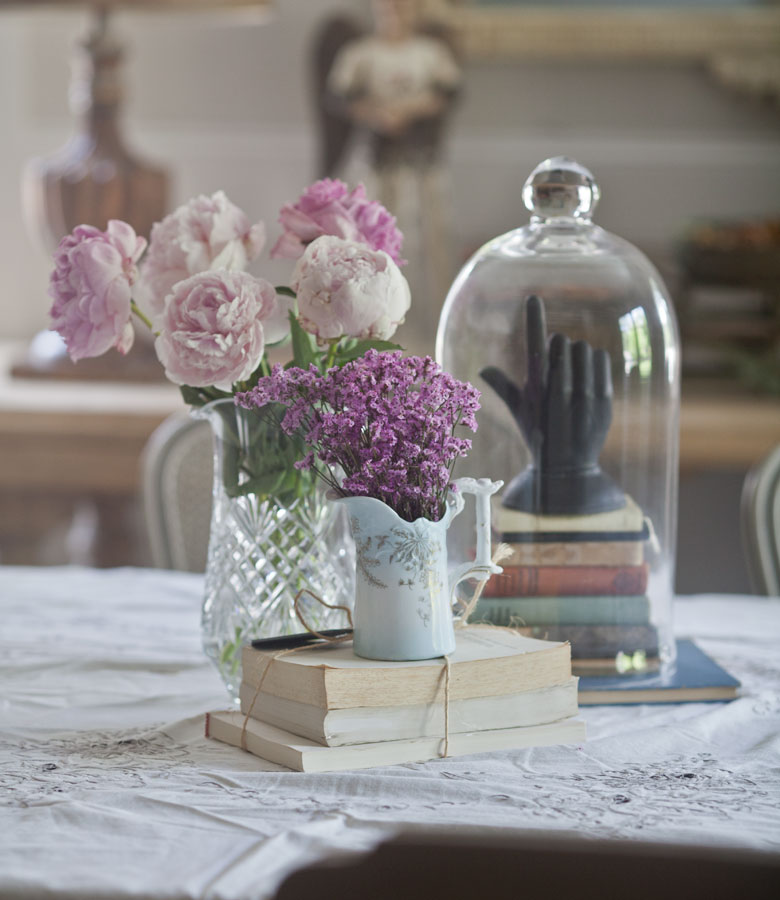 I remember these dianthus that I planted in my ironstone sugar and creamer a while back. I loved this look!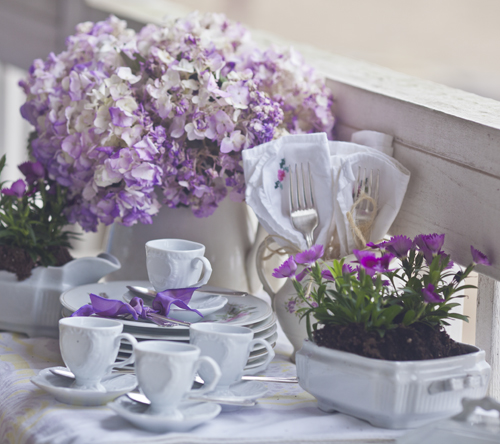 This year, I forced paperwhite bulbs. You can find the instructions HERE.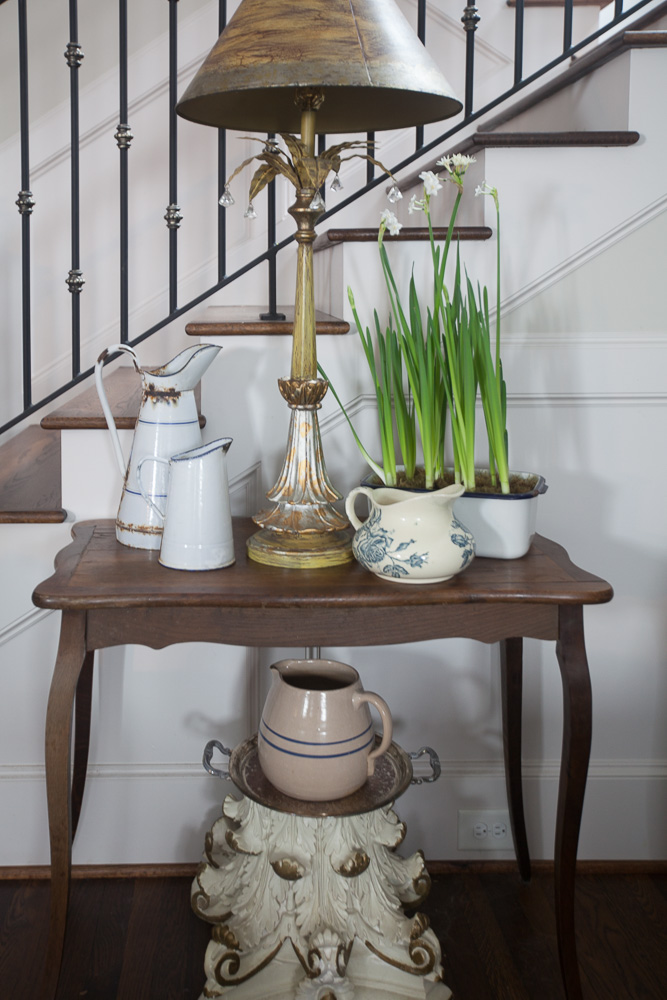 I bought a bunch of paperwhites and they are in various stages of growth. Some haven't bloomed yet, like these under the cloche.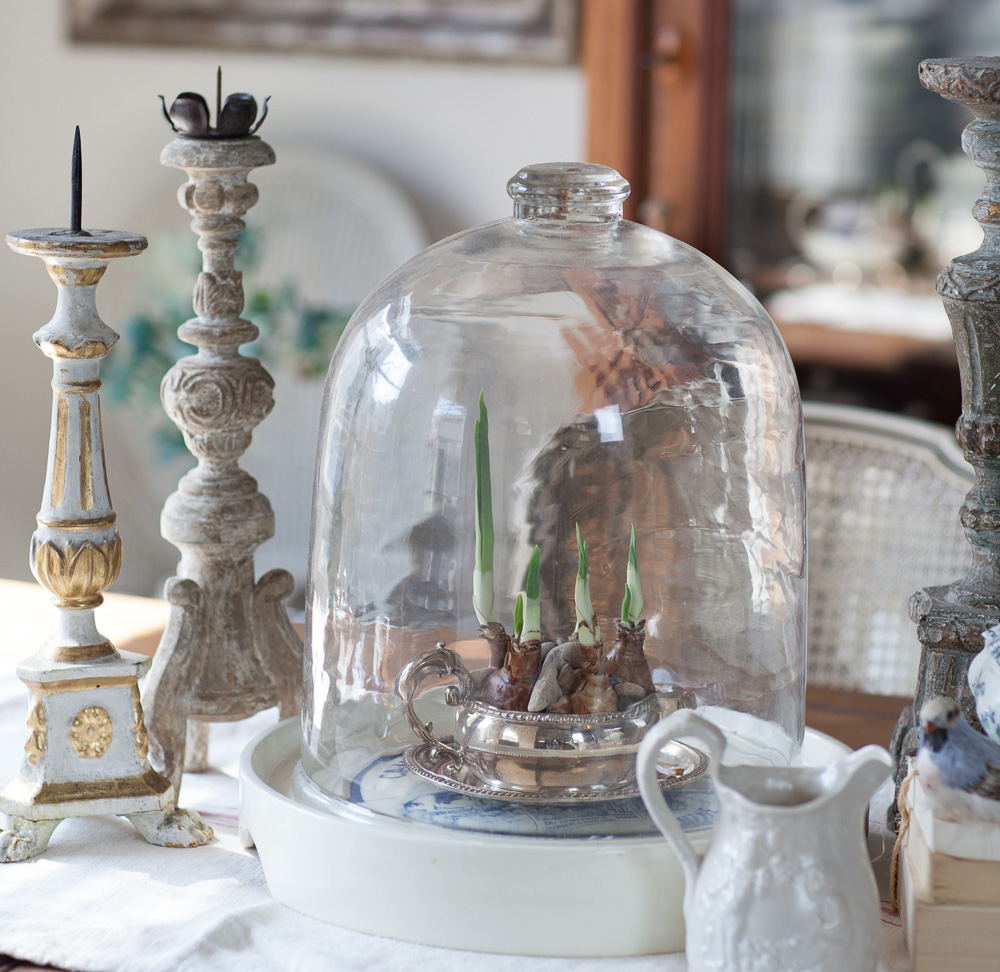 I also bought some succulents at the store last week. I started with this beautiful pedestal from my friend Peggy. I LOVE that it's so old and has so many signs of age and stains. Truly these pieces excite me.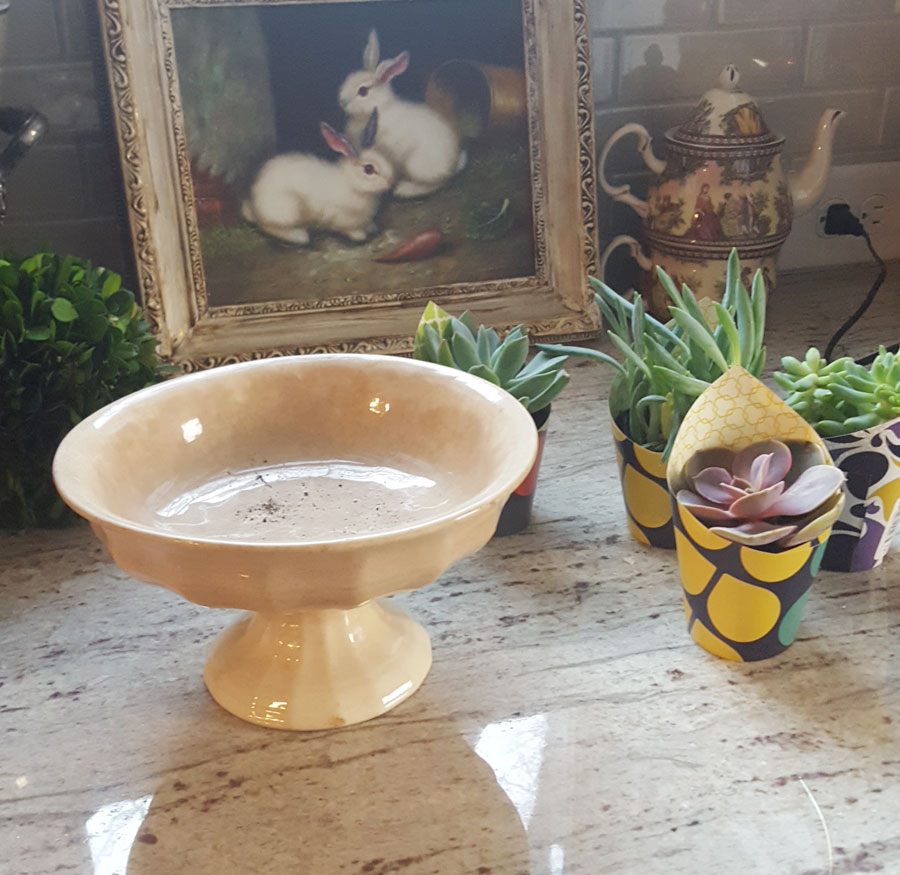 I added some potting soil and added the plants. I like to add rocks in the bottom for drainage, but I think I didn't have room in this container for that.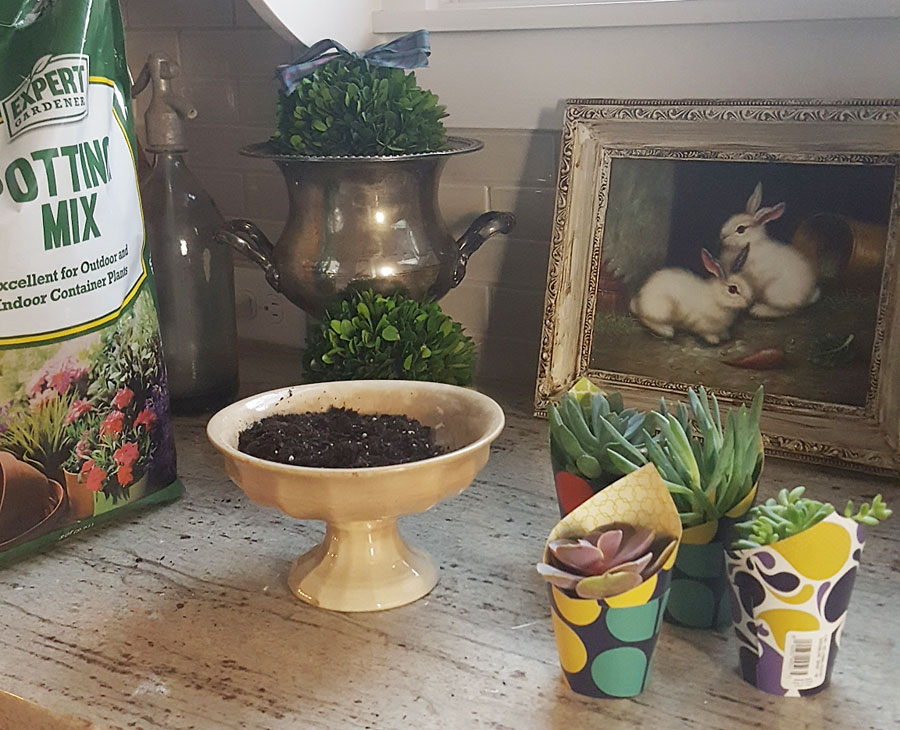 And there they are in the cloche. Full disclosure here, I'm not sure these are going to work long-term in the cloche. The cloche keeps everything moist, and I know succulents like to dry out. I'm keeping an eye on them, and may remove the cloche. We'll see.