When we had out closet built, Mr. CH wanted tie storage. He wears a lot of ties for work.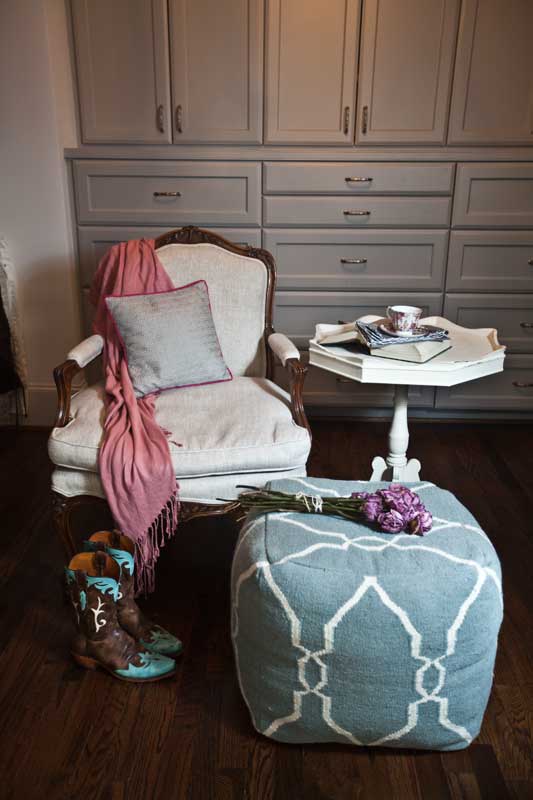 I didn't want any ugly tie storage ruining my pretty views in here.  I looked and looked and looked for tie storage that was stunningly beautiful.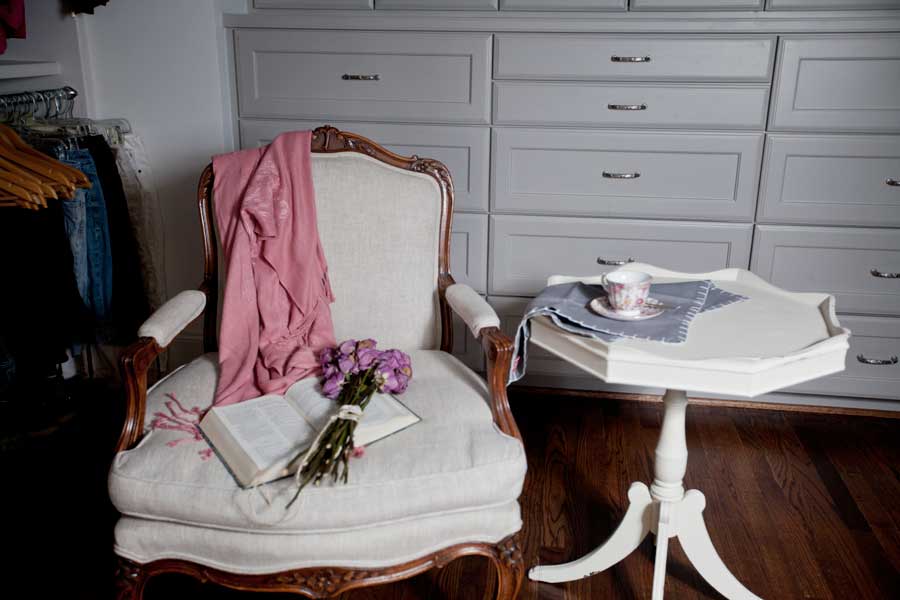 I'm not going to lie. I was disappointed in my choices. I began to wish I had just had the carpenter put a door on his cabinet so we could just throw in the ties and not see them.
Finally I had to order something, and so I found these tie racks that were better looking than most.  I bought two and put them on the wall back to back.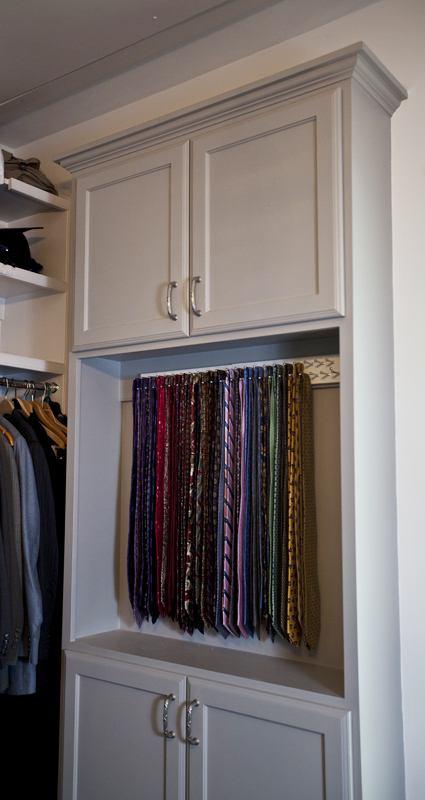 Okay they didn't line up exactly as you can see below, but hey I did it myself.  I will be the first one to tell you I am not a perfectionist.  I figure you can either be a perfectionist, or get things done.  I get things done. They are not perfect, but they are DONE.  I tried to organize the ties by color.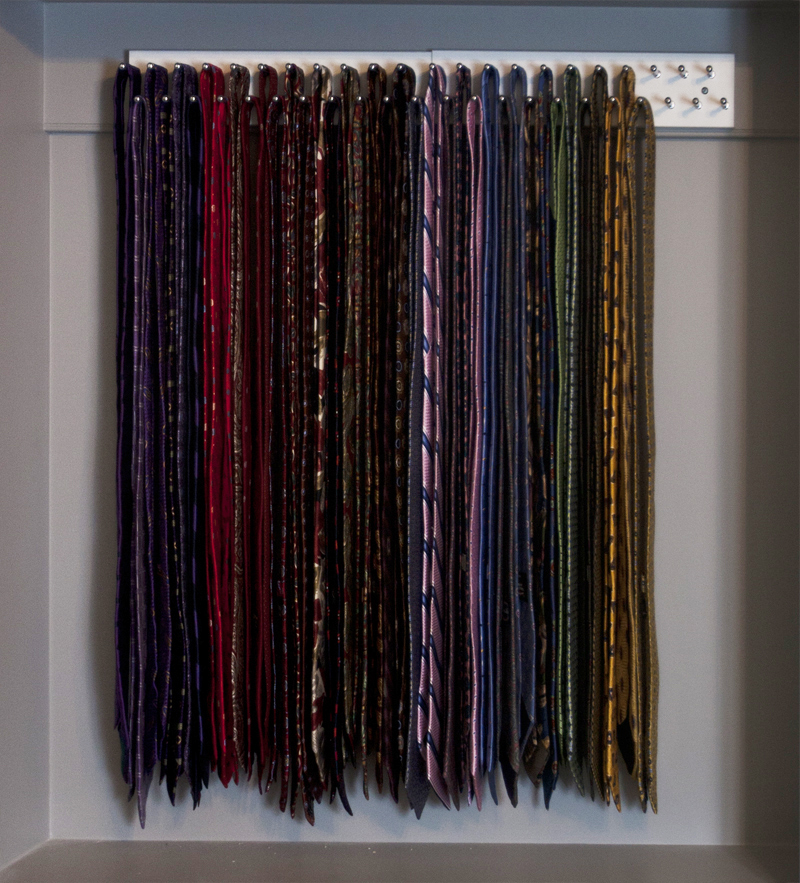 Well that project just got crossed off my list.  I think I'll sit down and have a cup of tea and read a book.