Yes I thought I was done with these slipcovers, but apparently I wasn't. Can you see how the sofa didn't have a ruffle on it like the settees?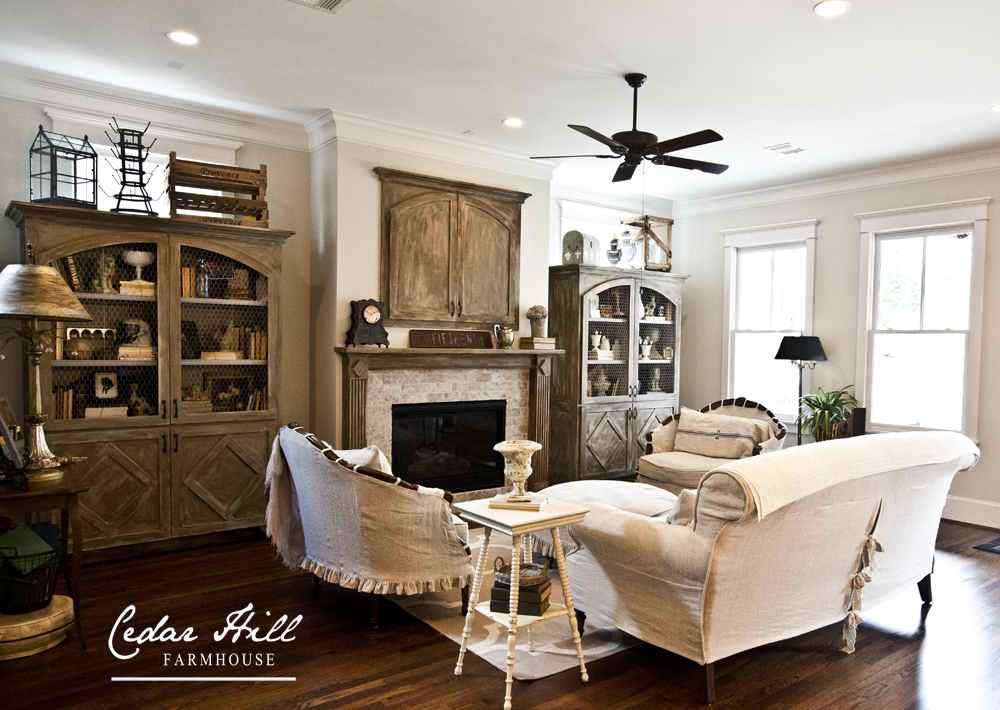 Well, when I made the slipcovers we lived in the other house.  The back of the sofa faced a wall, and you really didn't notice that it didn't have a ruffle on it. Now you notice. The real reason I didn't add the ruffle at the time, was that after making a slipcover for the sofa, two settees, and an ottoman, I didn't feel like taking the time to add the ruffle.  But, after we moved,  it began to bother me… a lot.  So while I had the sewing machine out for another process, I whipped one on the sofa. It just took a few hours of my time. I had fabric left over from the slipcovers.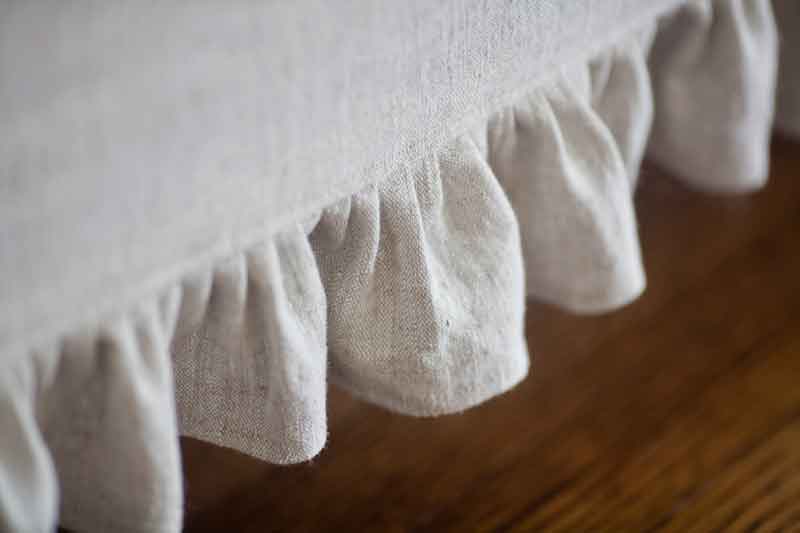 Here's a photo of the back with the ruffle.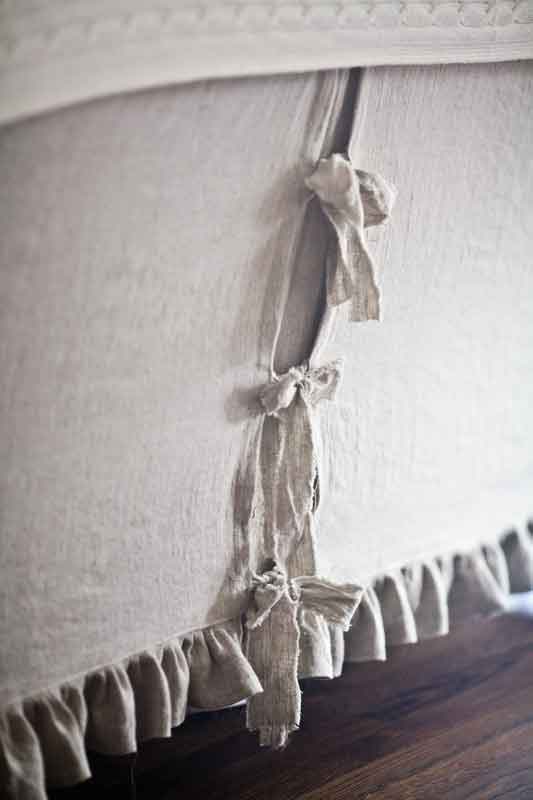 I used a ruffler, which is an attachment for your sewing machine. It makes the ruffles even and professional looking.  Yes, I know, I know, I'm going to do a post on that one day when I have time.  I also added the lamps in here to the room. It's nice having the extra light.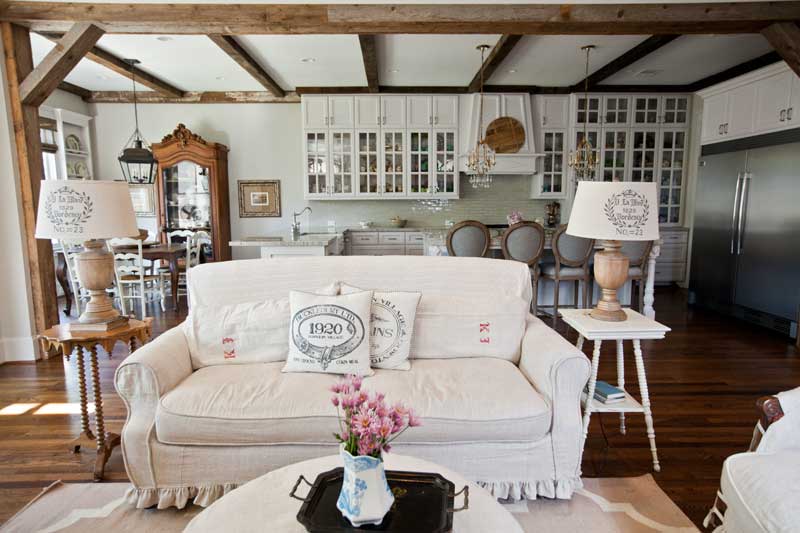 I also changed out the grain sack pillows. I liked the stripe, but thought thought these monogrammed pillows were super cool.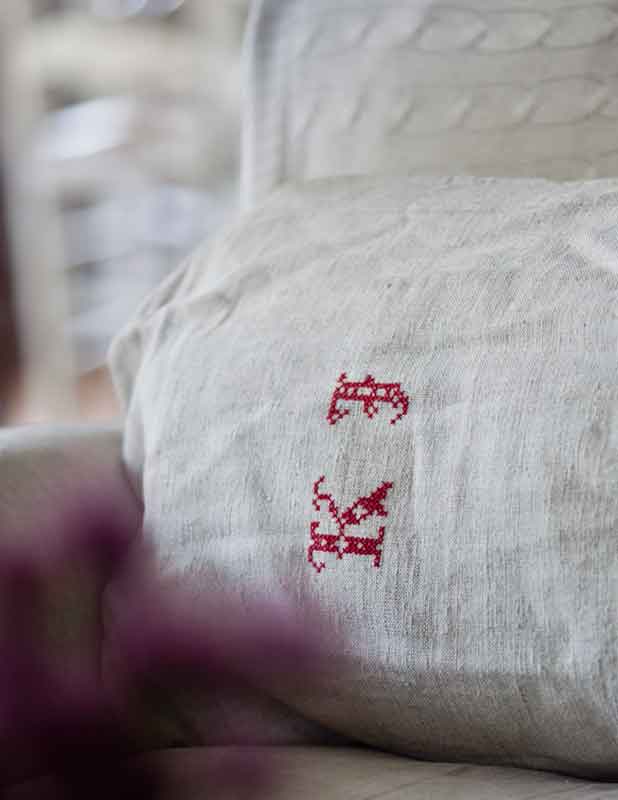 Here is what the sofa looked like with the other pillows, no ruffle, and without the lamps. One reader thought I had a nautical theme going on, which wasn't what I had in mind at all.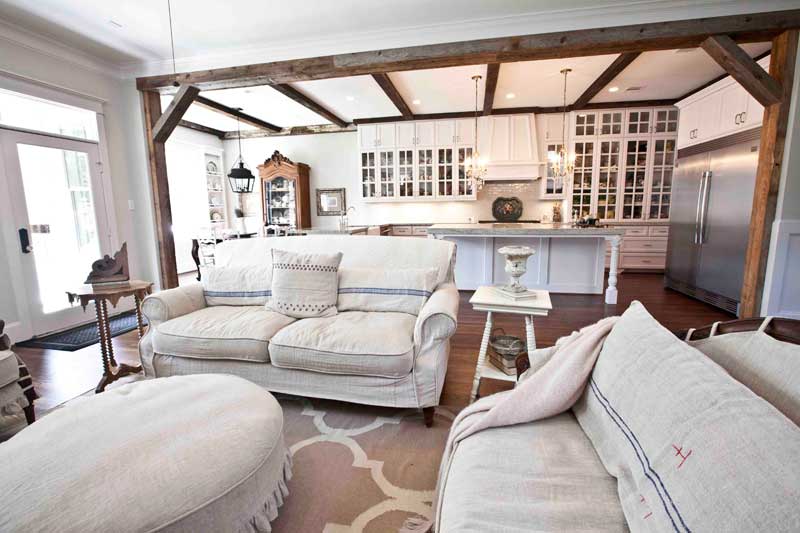 Okay I feel better. I might not look very different to you, but it looks 100 times better to me.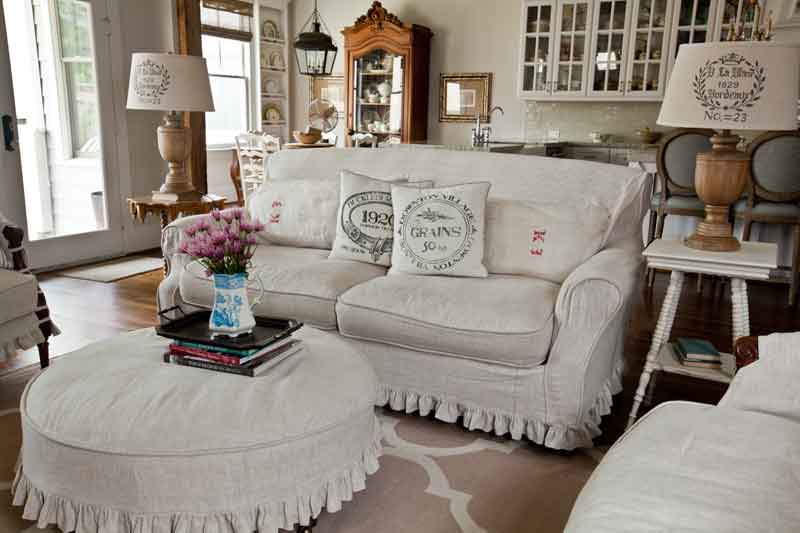 So what are you putting off doing that's bugging you?