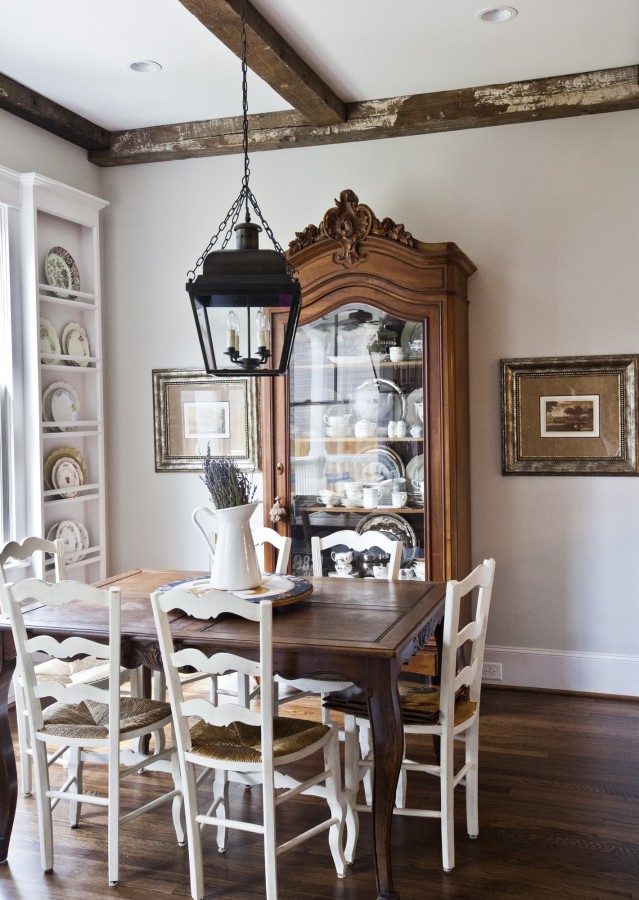 I've been so busy with everything, that I admit I have put things like curtains and rugs on the back burner at my new house. That's understandable with all that I have going on, but I finally decided it was time to get a new rug for the breakfast room. It's a bright sunny spot, but lacked much color. Curtains are impossible in here because of the plate racks on either side of the windows. Rugs are a great way to add color to a room in a subtle way.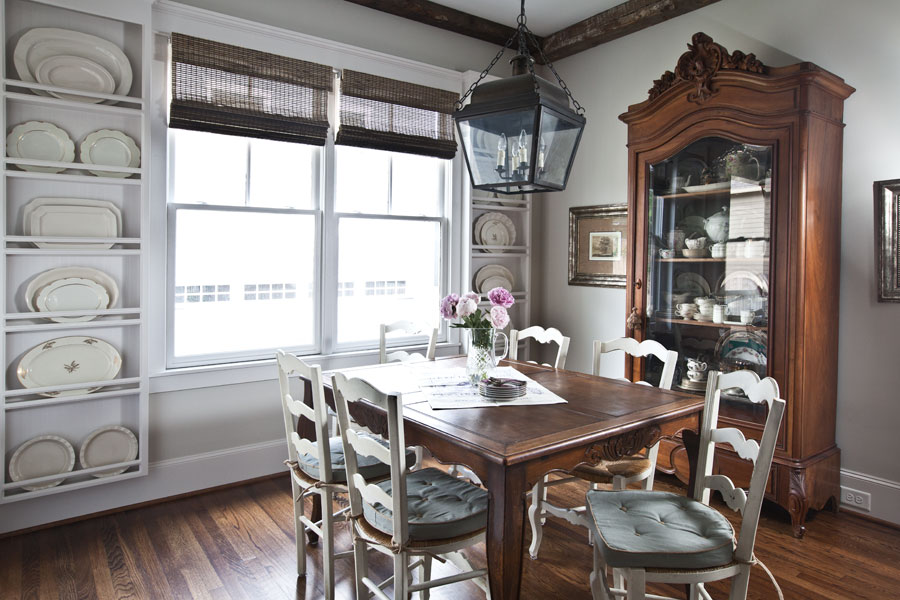 So I decided to add a rug for a bit of color in here.
(This post was a sponsored collaboration.)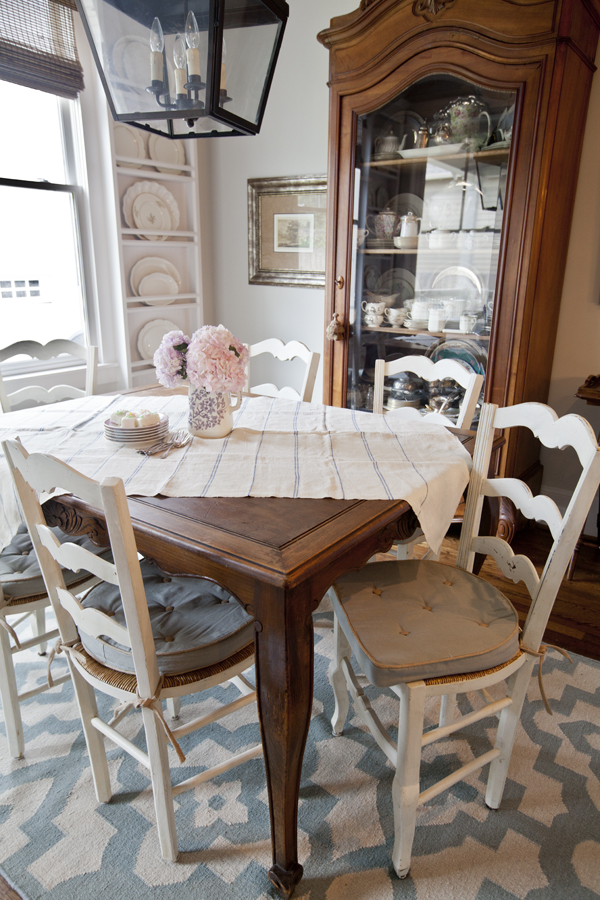 You may think we bloggers always know the outcome of every decorating decision, but we don't. Some things I think will be awesome, aren't and some things I am not sure about are wow's. I honestly thought the rug would make a difference, but it made a much bigger difference in the room, than I expected.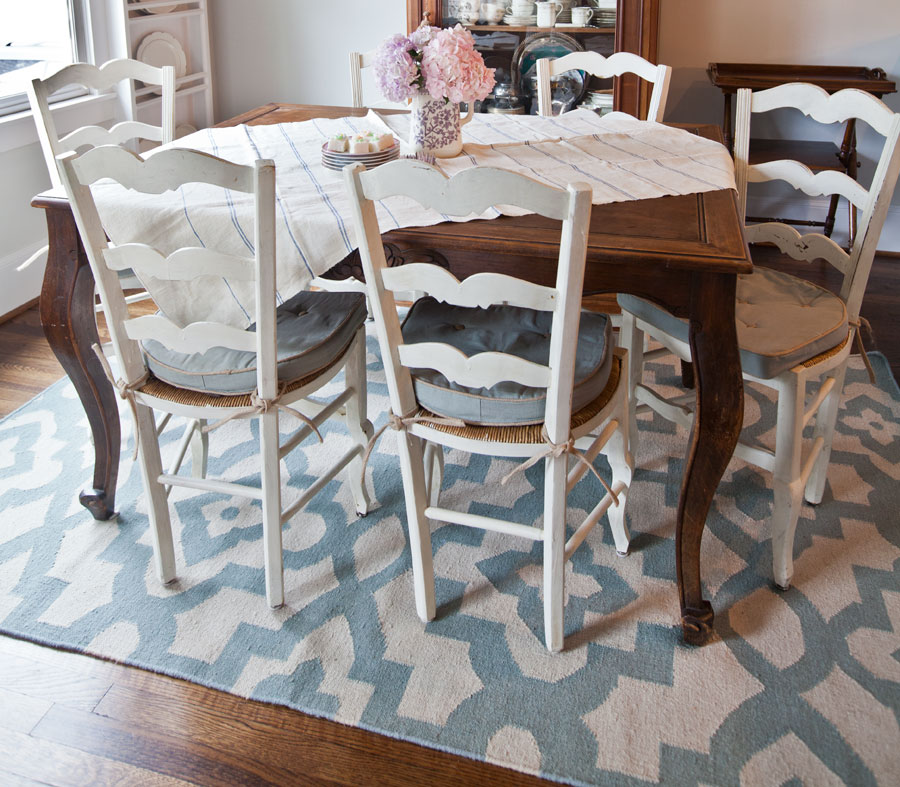 It really came alive!  I love flat weave wool rugs, and I just fell in love with this one from Birch Lane. I think it made an amazing difference in the room. It is well-made and I have had a wonderful experience dealing with Birch Lane.  They have many other fabulous products that I have been eyeing for awhile now. You can find them here.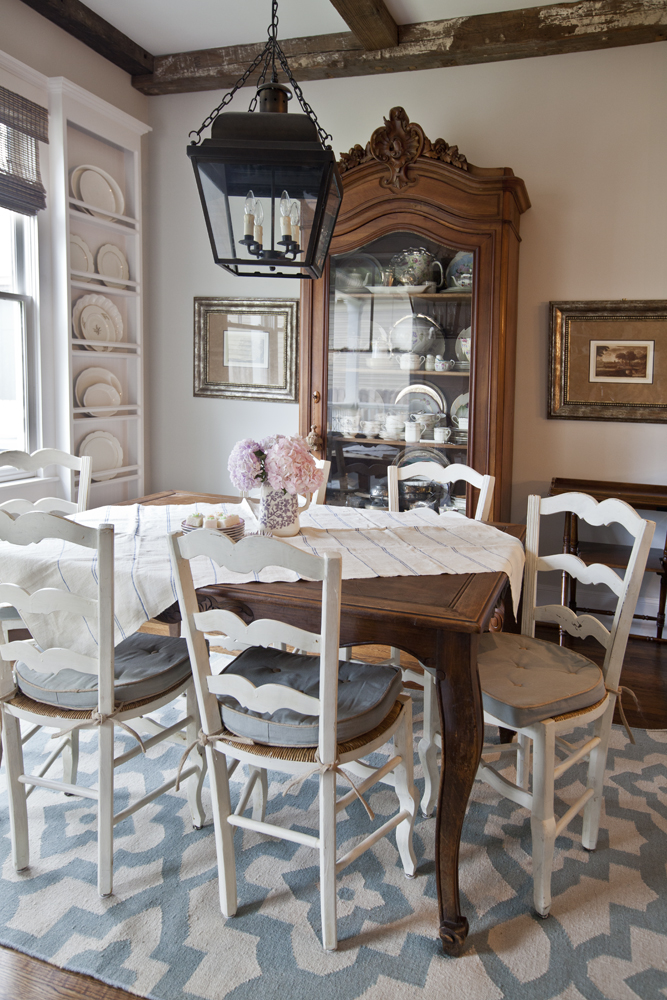 Since my house is mostly neutral, I like adding a spot of color with the rugs. The room still feels fairly neutral and soft, while the color adds interest. Neutral works best with a touch of color I'm finding out. Some people are concerned about using wool rugs in a dining area, but I have used wool rugs for ages at my old house with no problems.