Have you ever worked on a room, I mean made some super big changes, but still felt it needed something?  I've added 3 things to this room to give it a big impact. But first, let's go back to the beginning.
My room went from this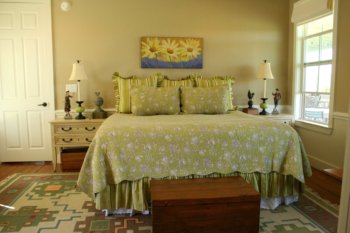 to this,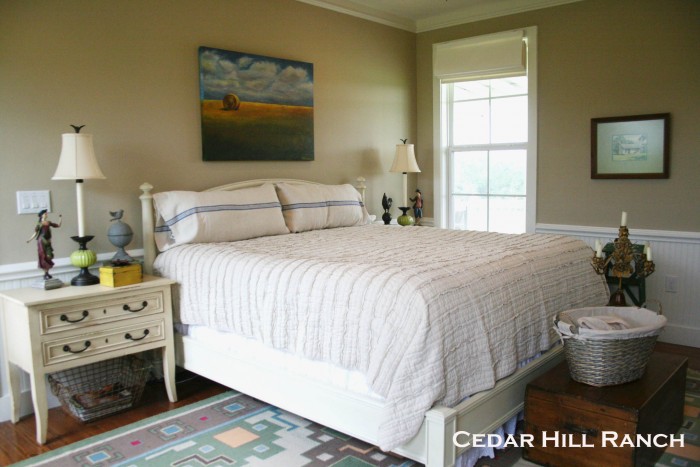 to this.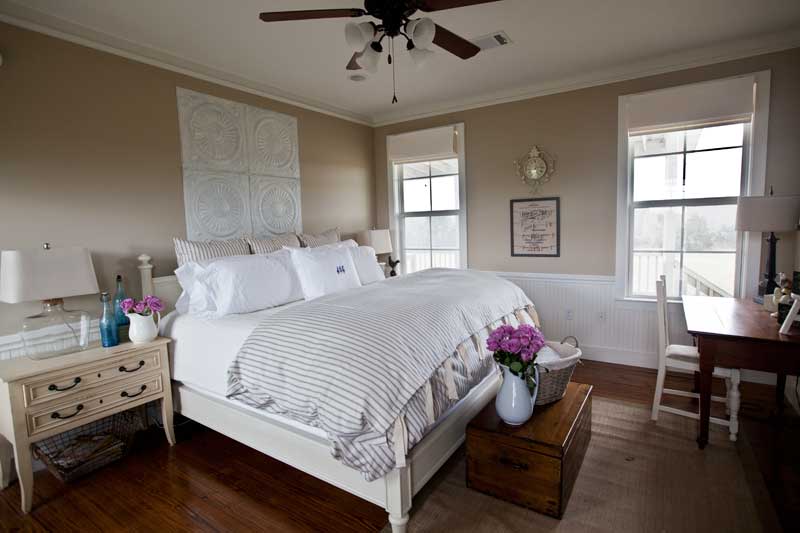 I mean really, those are some big changes with a new bed, bedding, lamps, and the ceiling tiles.  I thought it looked pretty good… considering. But it still wasn't quite right.  I felt the ceiling tiles were missing a focal point.
Sooooo,
1. I added this little mirror to the center. I still think this little wood mirror, could use a little bit of gilding, and I'll do that in my spare time, ha, ha, between 3 and 5 am when I'm not doing anything else, besides sleeping.  But seriously I think it could use a bit of bling.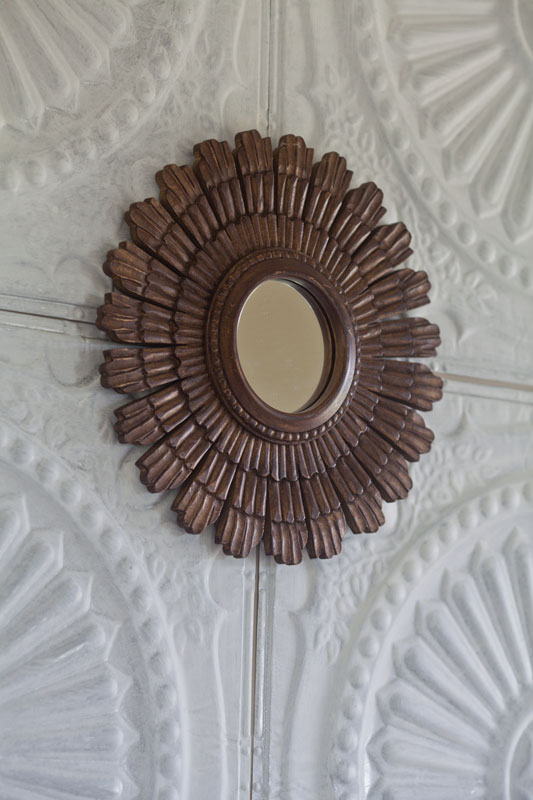 2. The other thing I added were these two pillows. Well, I'm counting them as one thing, since they are both pillows. The bed looks better with a bit of color. It might look better if both blue pillows were the same shade of blue, but I couldn't find any yet.  I'm still looking…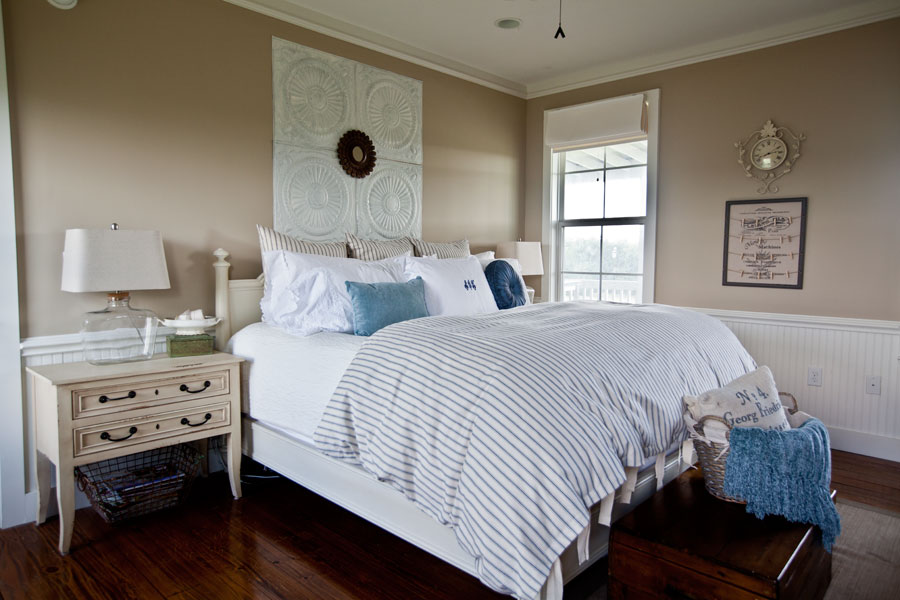 3. The last thing I added was the blue throw in the basket.  Just a bit more color for the mix. I like the room to look neutral, but a touch of color really makes the room sing.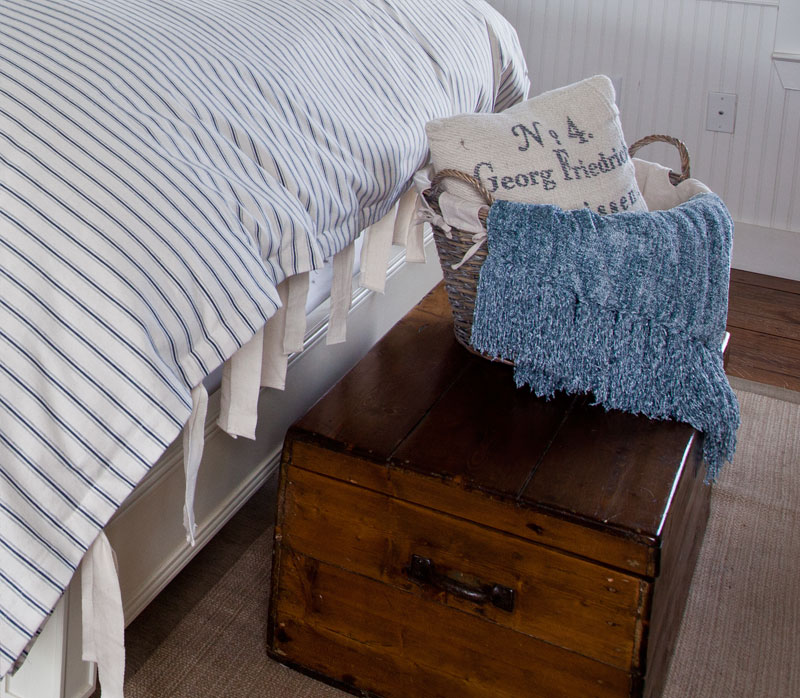 So here they are side by side? Your verdict?
The funny thing is that sometimes people say they like my 'BEFORE' better than my 'AFTER'.
Mr CH recently told me he never liked the green coverlet that we used to have. Really?  He never said anything.    And now he has said he doesn't like the sofa at the farm.  That's strange… I'm kinda tired of it any way…  I wonder if I can fit a new sofa in the back of my SUV and haul it out to the farm… to be continued.