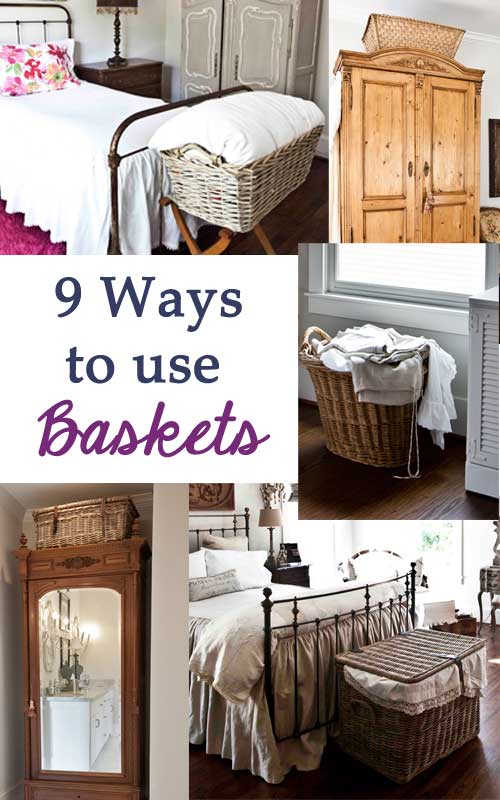 Until I started writing this post, I didn't realize just how much I use baskets. If you have stuff you need to organize and you want to do it in an elegant way, baskets are the way to go.  I use baskets a lot. The trick is to find really beautiful ones. Vintage and antique ones are my favorites and they can be found on ebay, at thrift stores and resale shops.  The other thing to think about is the shape. I prefer the box shaped baskets to the Easter basket type. They usually hold more, and look better, IMHO.  Here are 9 ways I've used baskets —
1. An antique French laundry basket on top of a piece of furniture to hold linens,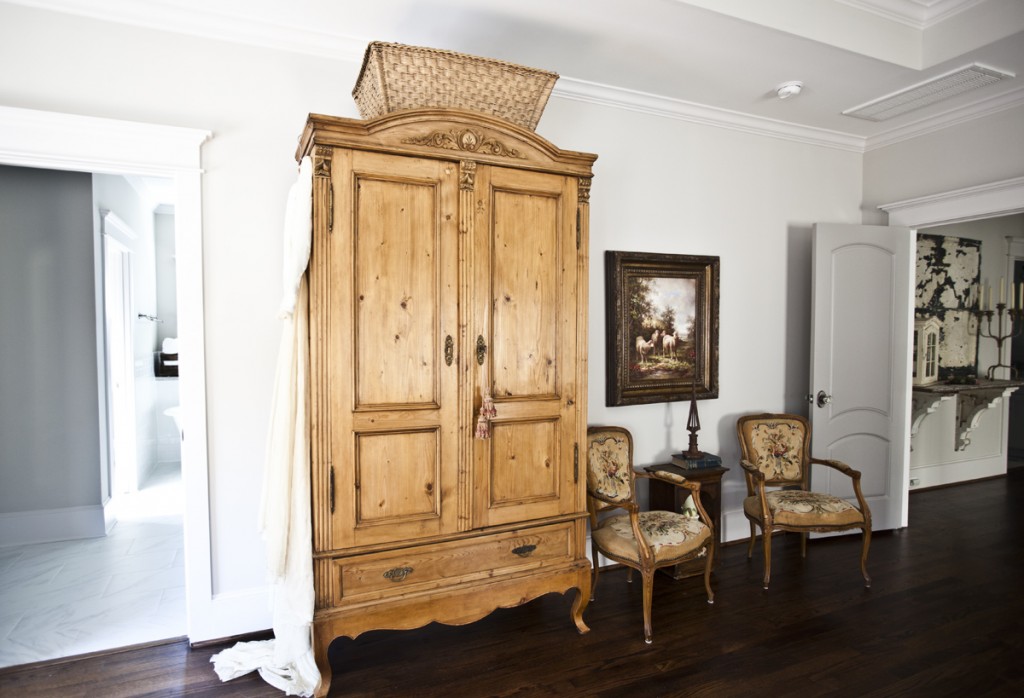 2. An antique wicker traveling basket with leather straps to hold towels in the bathroom,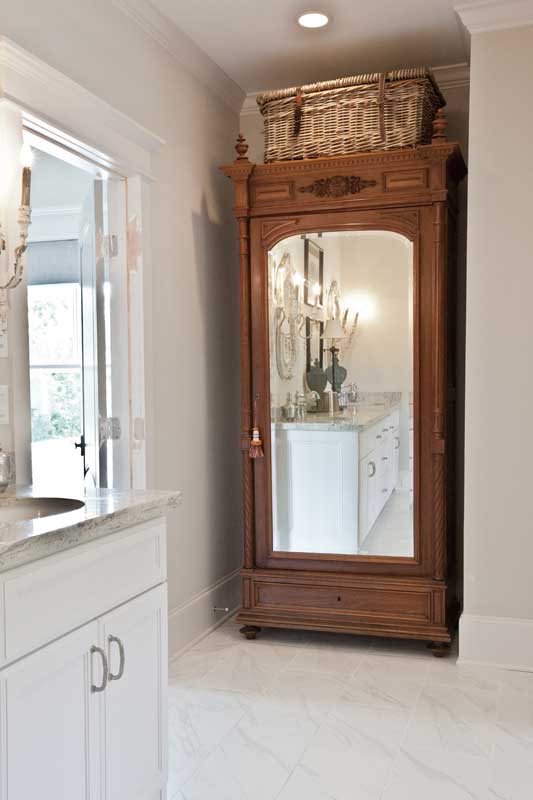 3. An antique open basket, on the floor to hold fabric and grain sacks,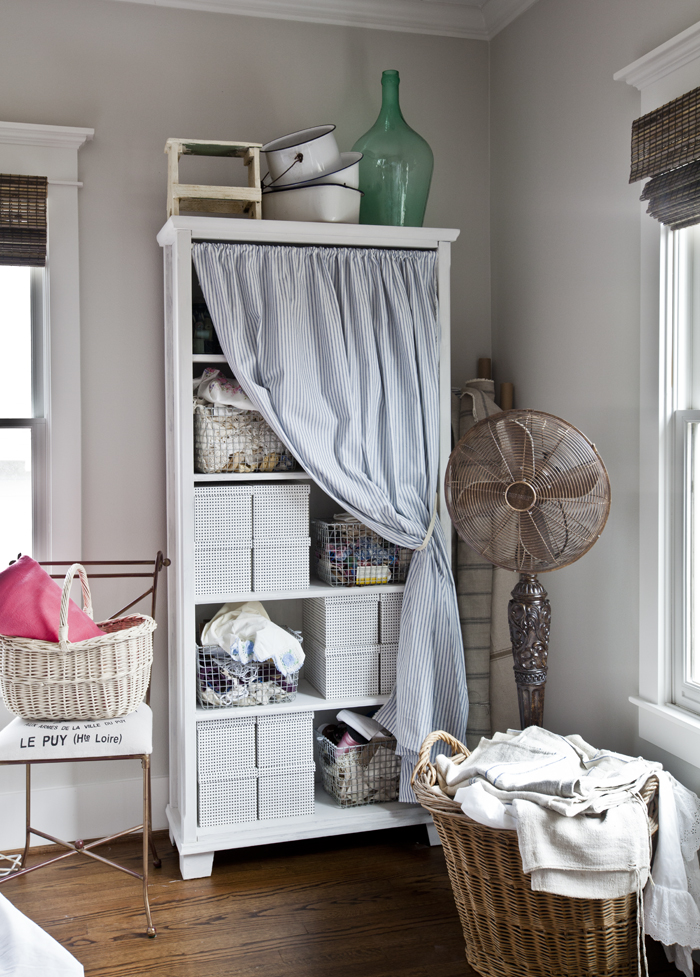 4. An antique wire oyster basket on the floor holding books,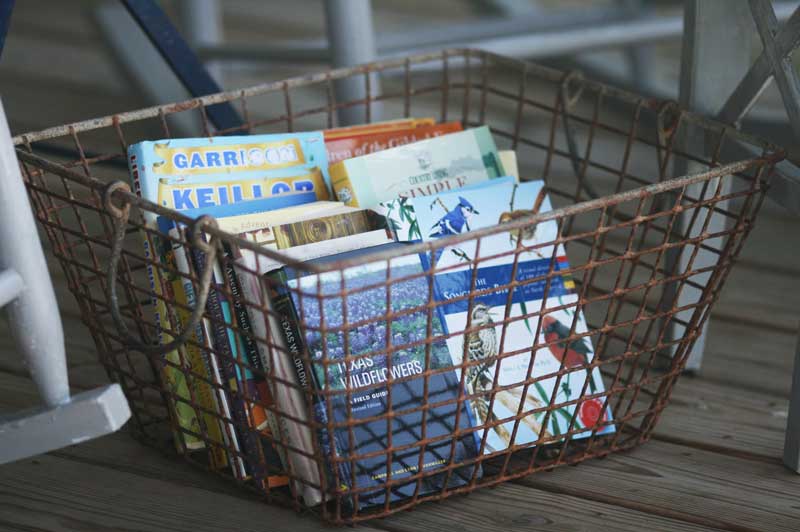 5. A vintage wire gym locker basket on a shelf holding vintage fabric and trims,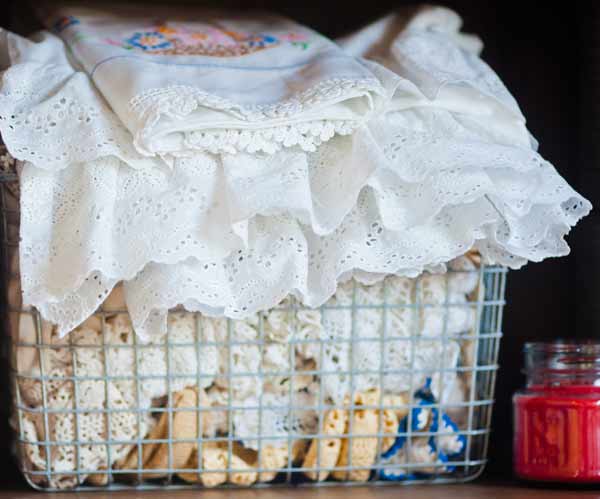 6. A large reproduction lidded basket at the foot of a bed to hold pillows and linens,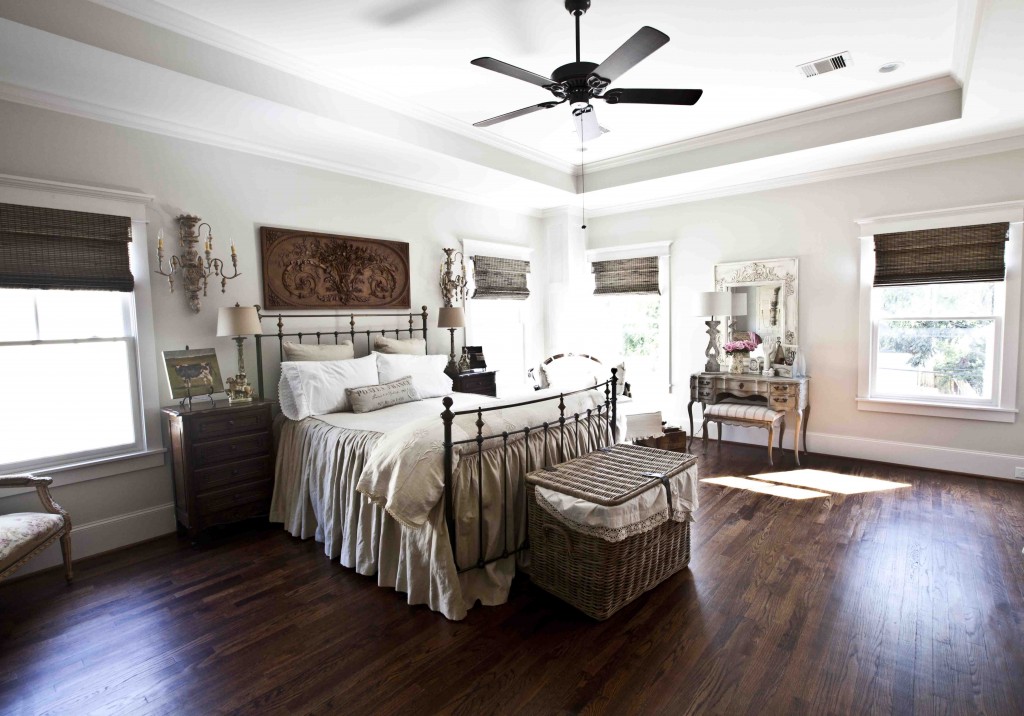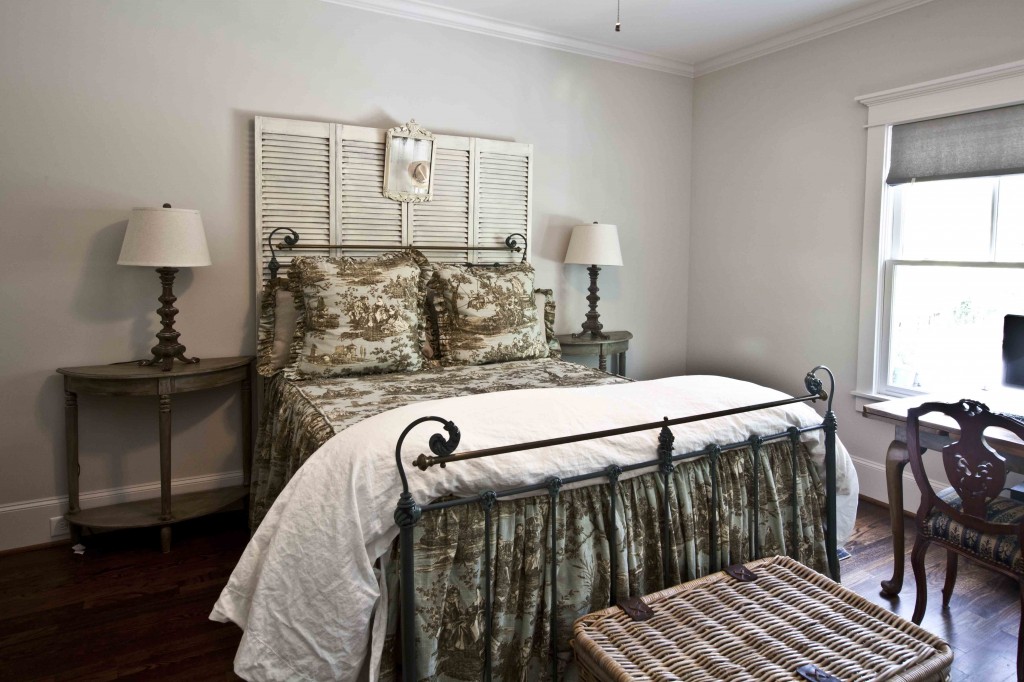 7 New open lined baskets at the ends of beds for storage of personal items in a shared room,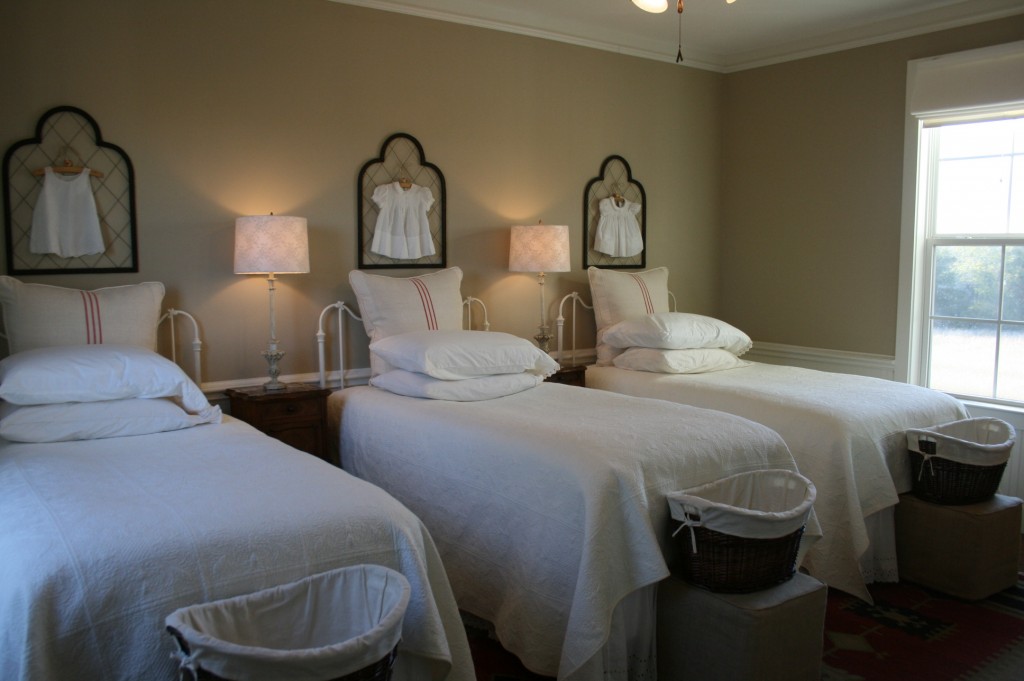 8. A vintage sewing basket used to hold dried flowers,,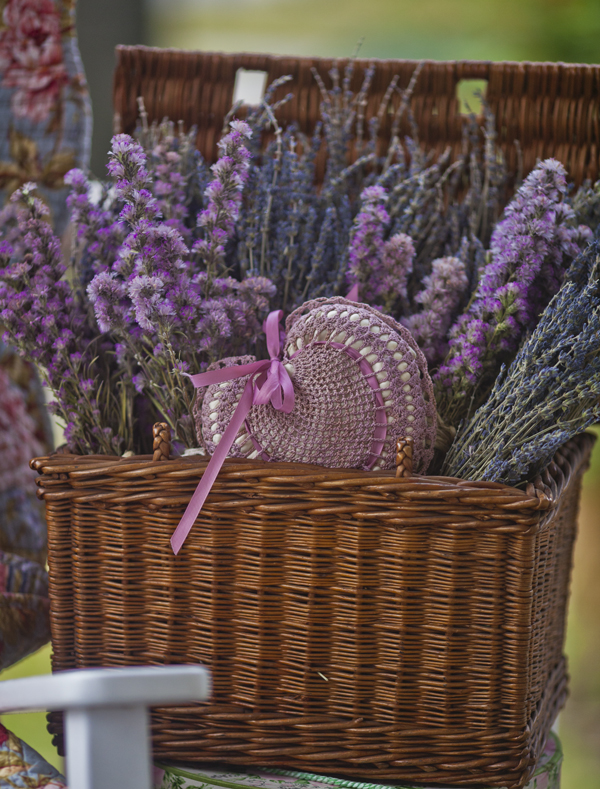 9. New open baskets at the end of a bed to hold linens.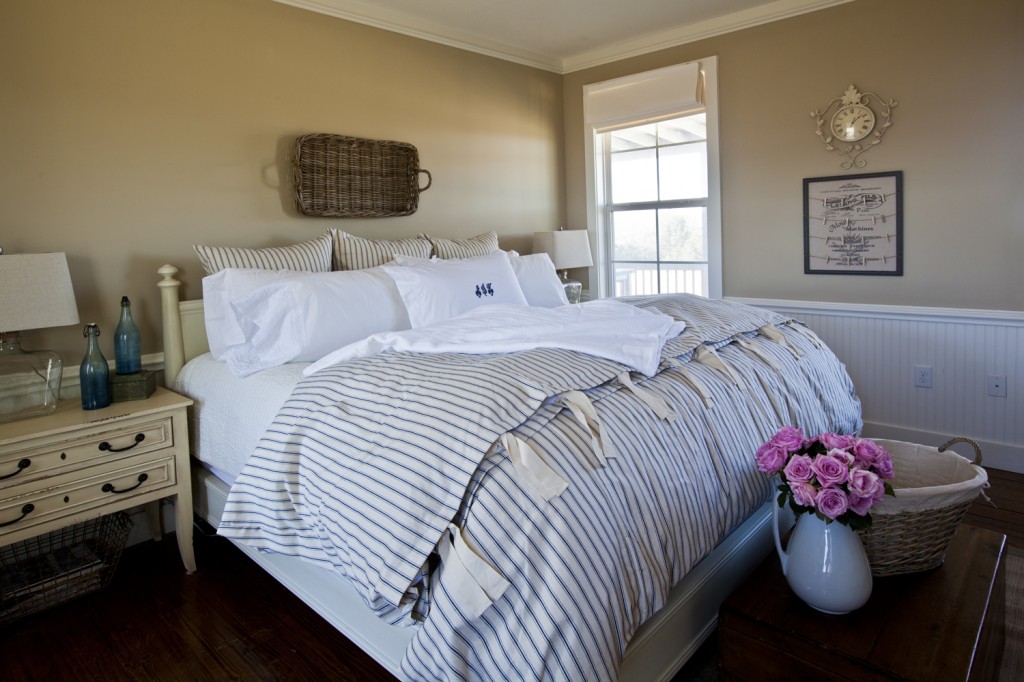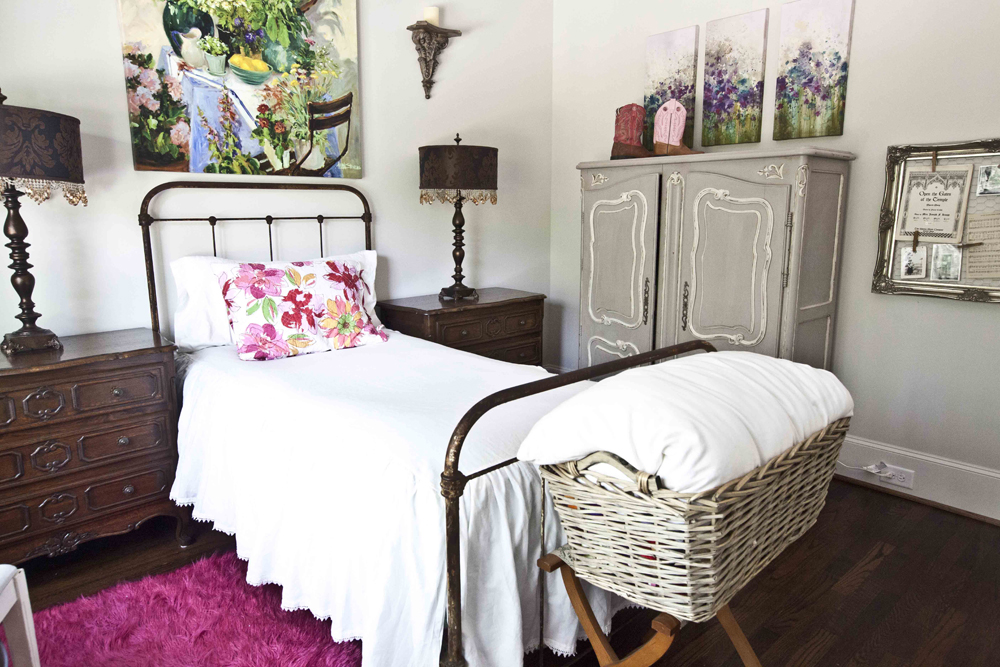 I hope that gave you some ideas on how you can use baskets in your home. I thnk they add a nice touch of Farmhouse French to any home.  How do you use baskets in your home?