Bottle brush trees give your Christmas decor a vintage vibe and I just like them. I don't know why; I just do. So I thought I would reveal 6 ways I've used these trees in my own Christmas decor.
In a little house.
I guess technically the trees should be outside the house and not inside, but this works for me.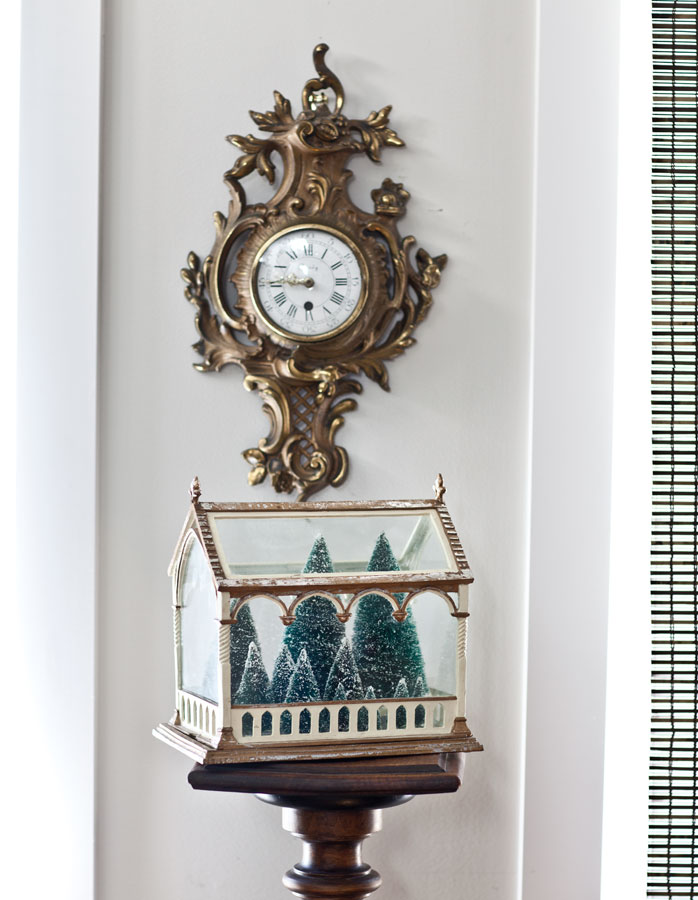 2. In a cloche
These are small little trees in a petite cloche.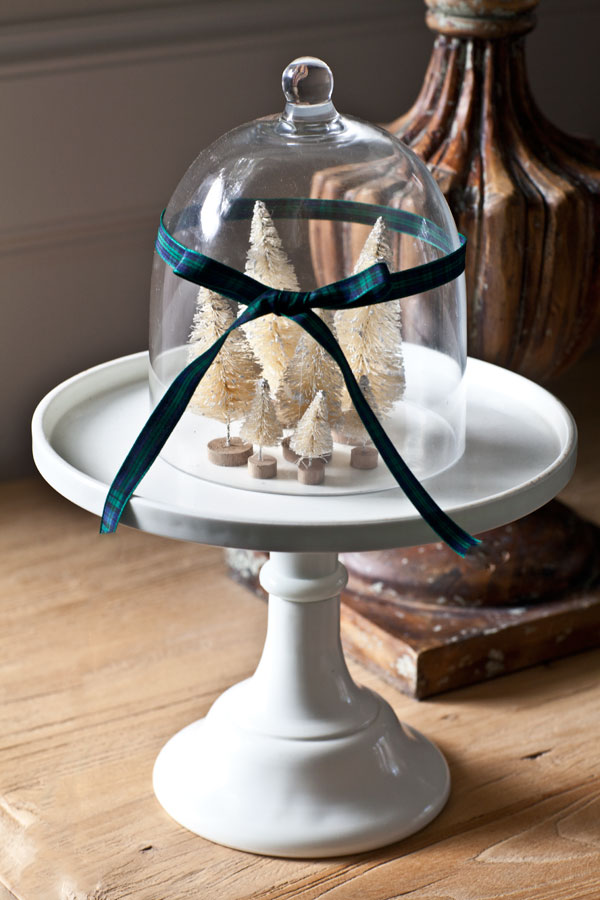 Or you could use larger trees in a larger cloche, like this one shown below from a luncheon I had a few years ago. CLICK HERE TO SEE MORE.
3. On a bread board
These trees are on a marble cutting board.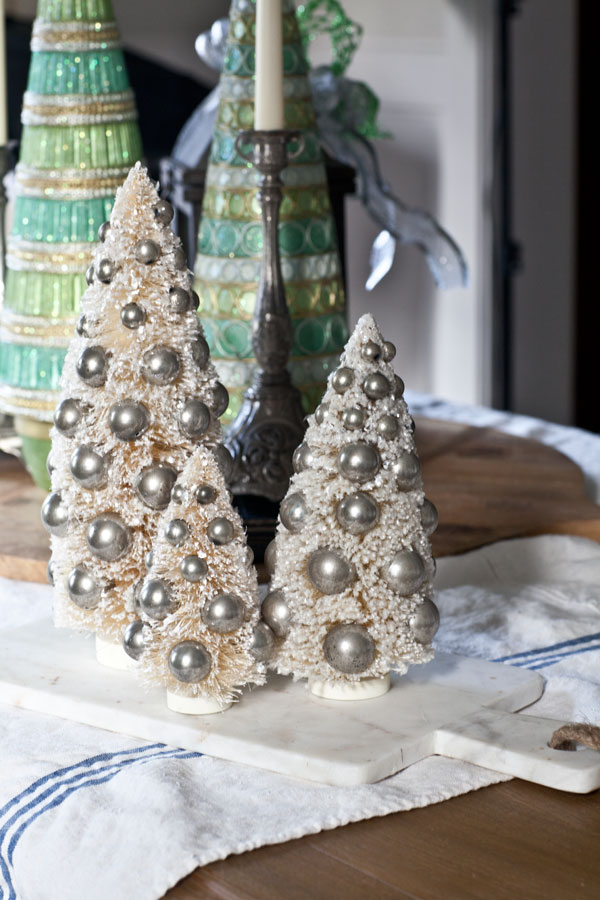 But you could also put trees on a large wood bread board like the one shown below.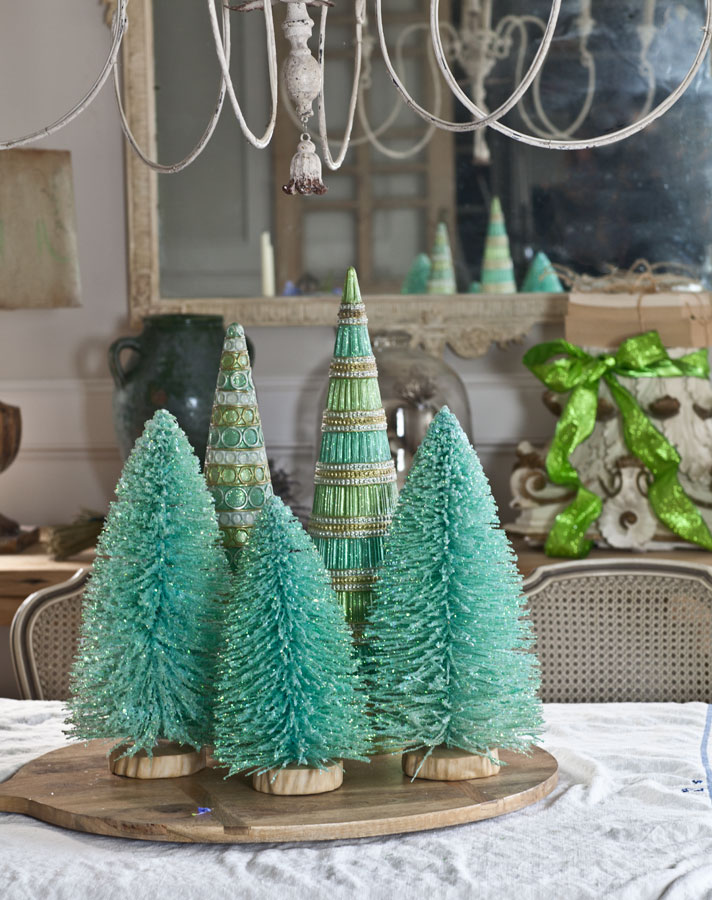 Here I have the trees outside the house where they belong!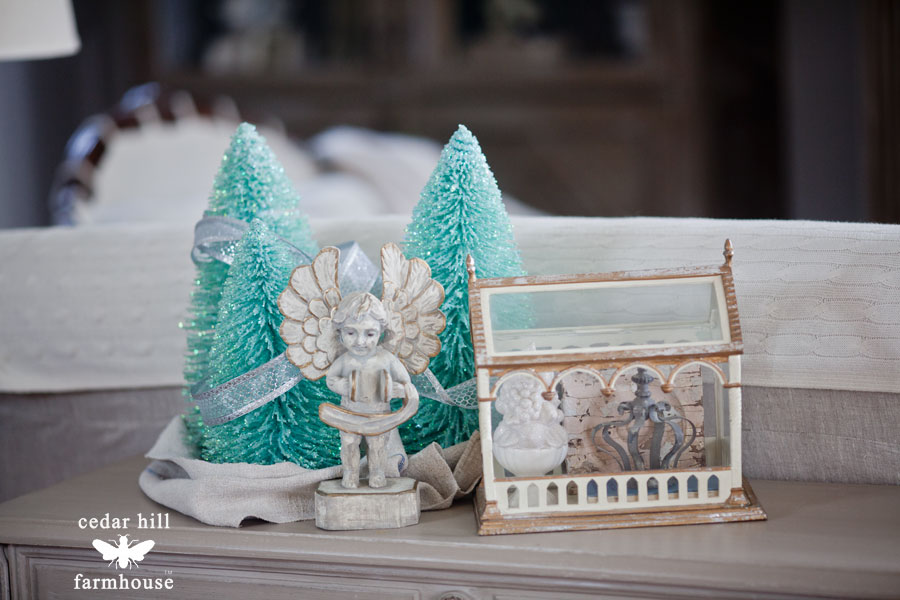 4. On a cake stand
The bottle brushes on the cake stands look so festive with the Scottish shortbread shown, CLICK HERE FOR MORE.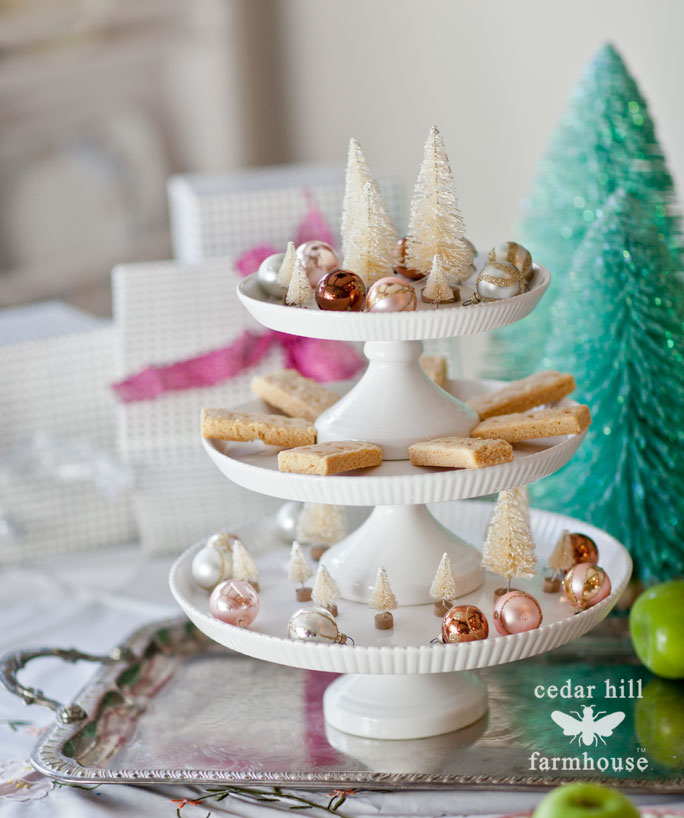 4. In a snow globe
You can use the trees to make your own homemade snow globes, CLICK HERE FOR MORE.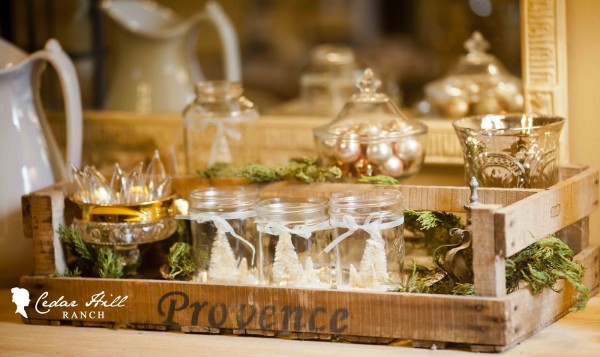 5. On top of moss. Here I have recreated the Scottish Highlands (from Outlander) with moss in the dough bowl, and I added the white trees on top. I just need a little Jamie and Claire dolls to add to the mix.  Sorry I have the giggles, and that makes it difficult to write a serious blog post.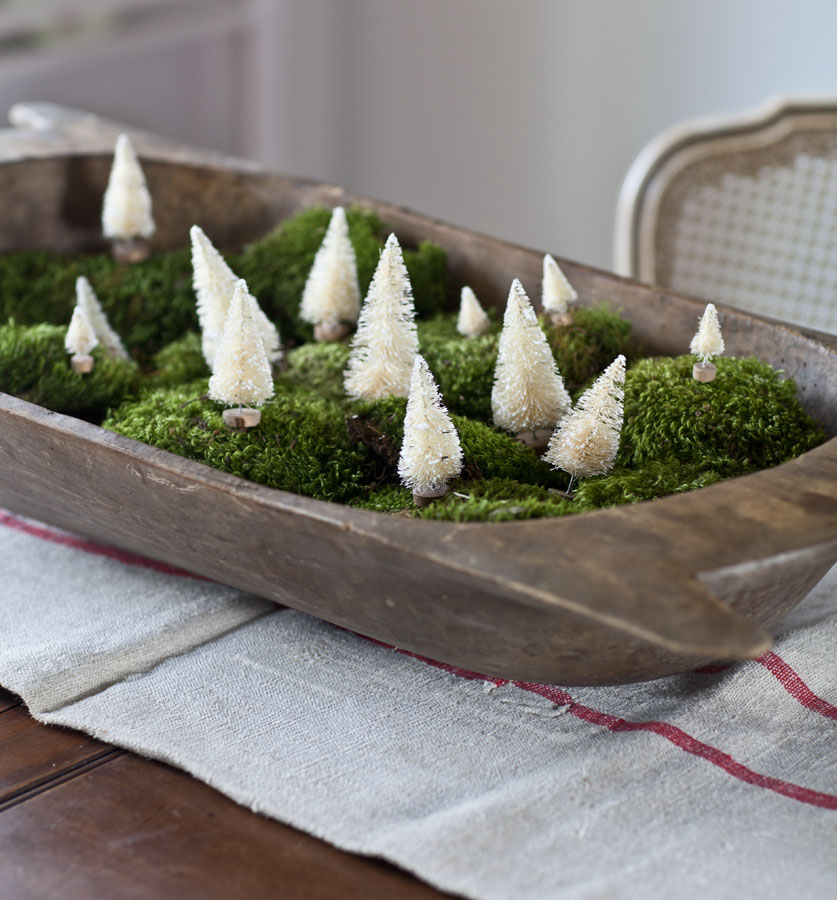 7. On top of books
These trees are set on top of several books tied with twine.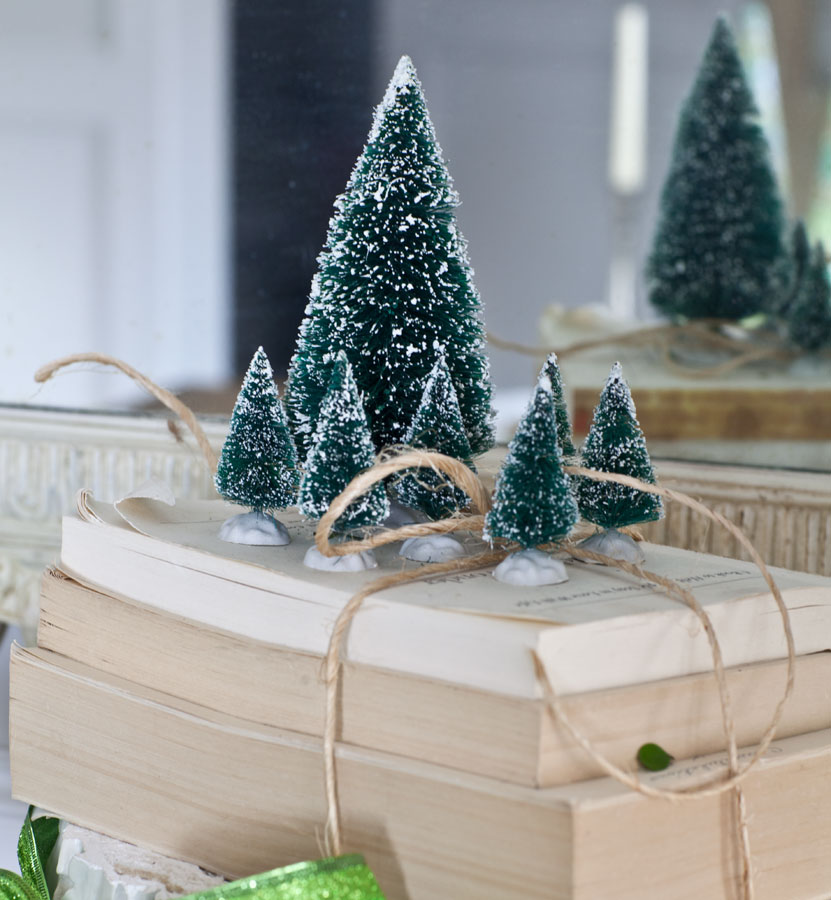 8. In a teacup
You can also use the trees on your Christmas table.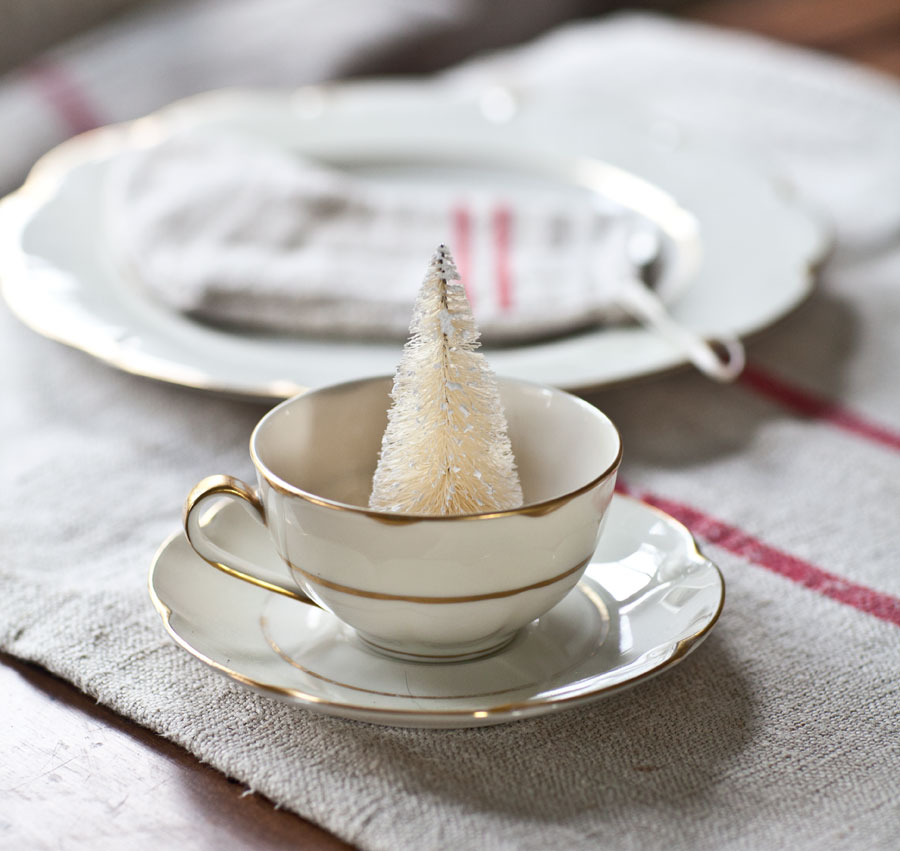 8. On top of  car
I know you have seen these all over Pinterest, but I still find them adorable.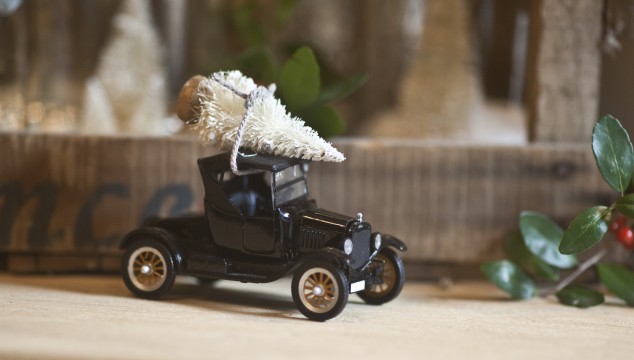 Of course there are many more ways to use bottle brush trees, but this should help get you started. Where do you find them? I do have a few left in my shop if you are looking for the kind with the ornaments already on them.
I've got a special on my book this week.