I love dishes. And I love using them in the design of a room. They are such a simple way to add details to a room. You can find dishes so many places too, at thrift stores, consignment shops, on eBay, and probably even on Craigslist. Here are 6 ways to use dishes in a room.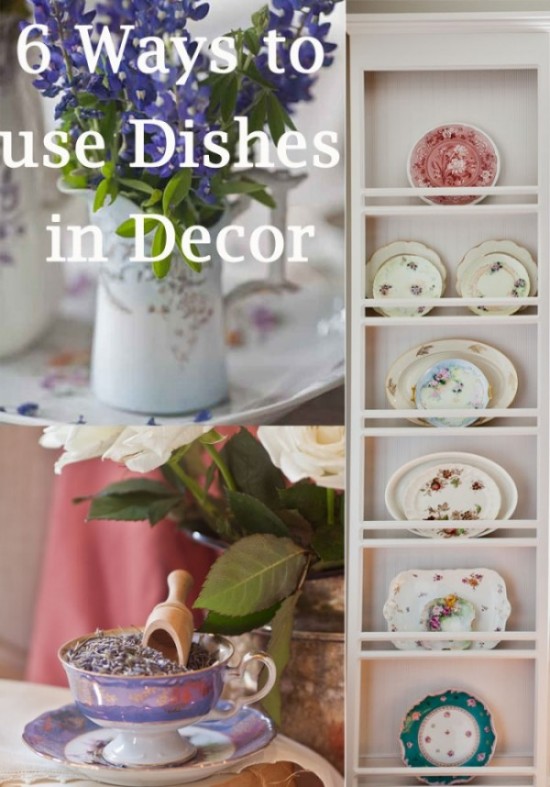 1. In a glass front cabinet. The cabinet can be a small one, or a big one, it just needs glass in the doors.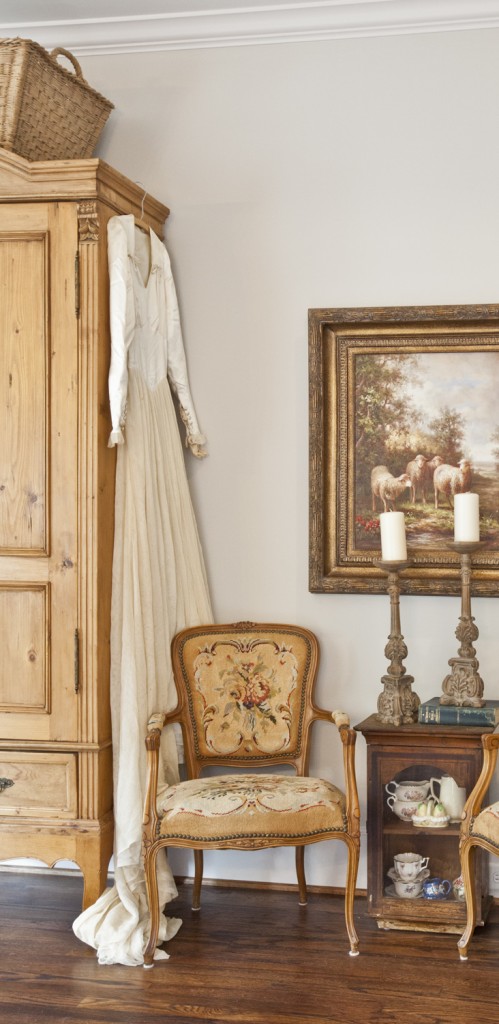 2. Holding fresh flowers. You can use a pitcher, a teapot, or a sugar container.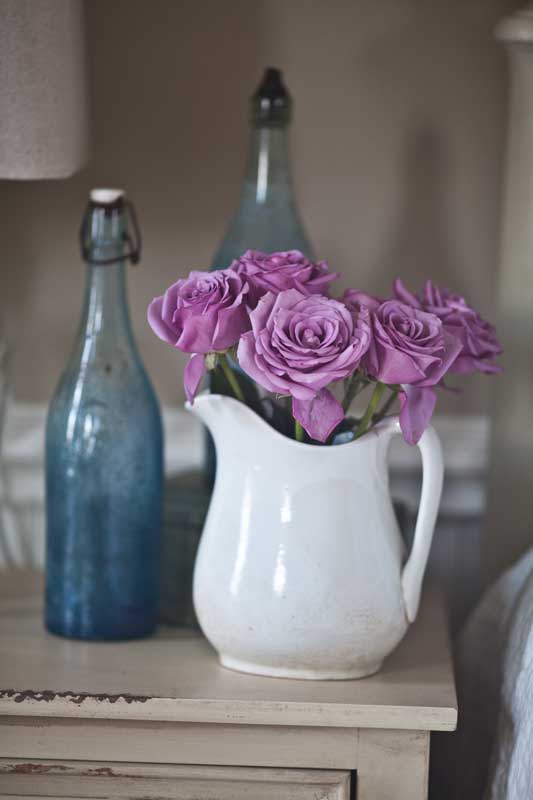 3. Filled with dried lavender or dried flower petals. (This smells wonderful too.)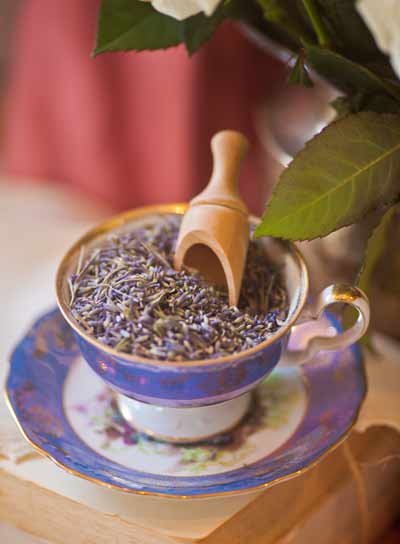 4. In a cabinet. This one has chicken wire in the doors, but you could display the dishes in open shelving as well.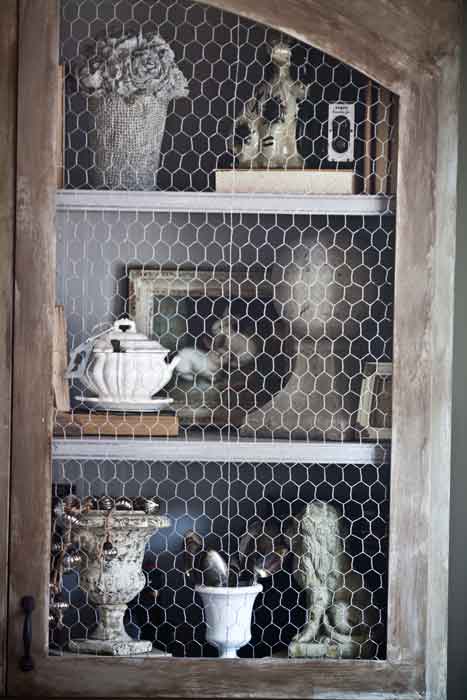 5. On a wall. Here I used a plate rack, but the plates can be hung directly on the wall.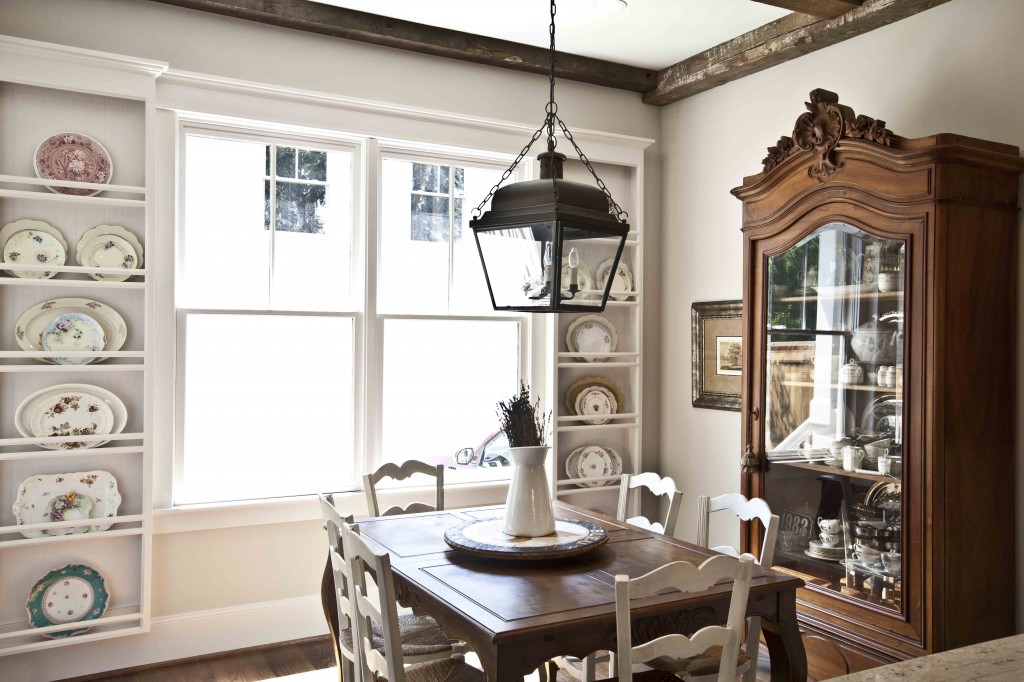 6. Sitting out. These places were provided by my fabulous partner, Heritage Lace.