I love old things and think they add so much charm and character to a home.  It takes more work to incorporate salvage items into a home when you are building, but I think it is so worth it.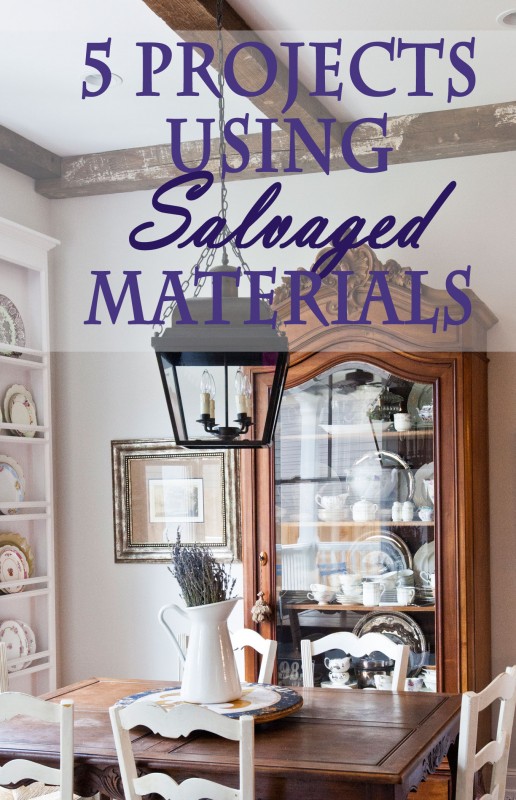 These details also make the space feel much older than it really is. People come into my home, and try to guess how old it is.. 60, 80 or 100?  Many are surprised when I tell them it is brand new.
Let's take a stroll around the house and see what we have.
I love these antique French doors – Do you want to see what they looked like when I found them?  Brace yourself!!@  You can see them here. ANTIQUE DOORS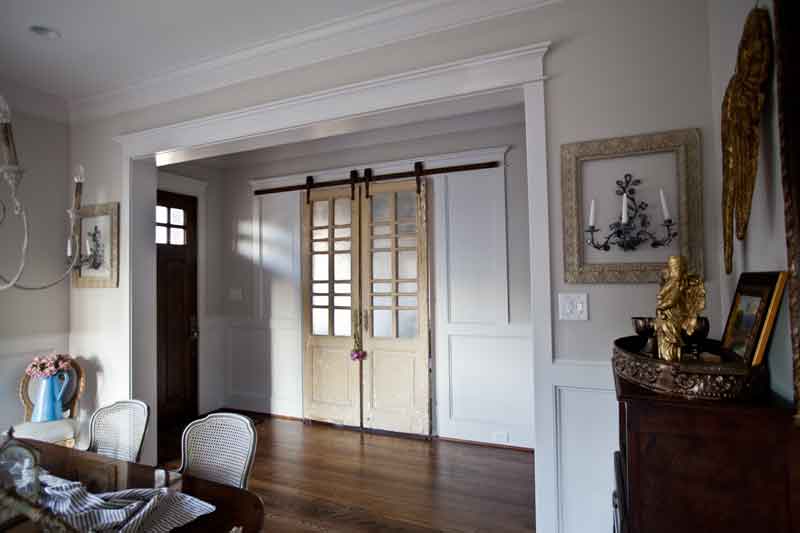 The newel post was once a garden fence post. You can see the story about the post and what it looked like here. NEWEL POST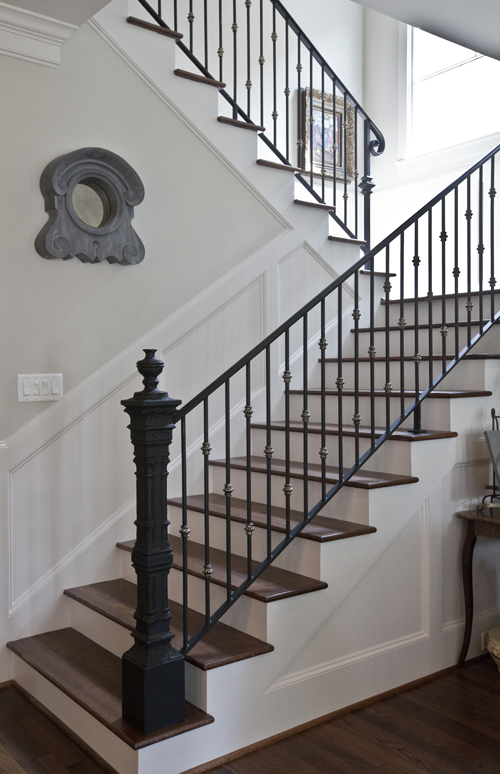 This project includes salvaged ceiling tile and salvaged corbels.  You can see where I got the goodies here. SALVAGED WALL SHELF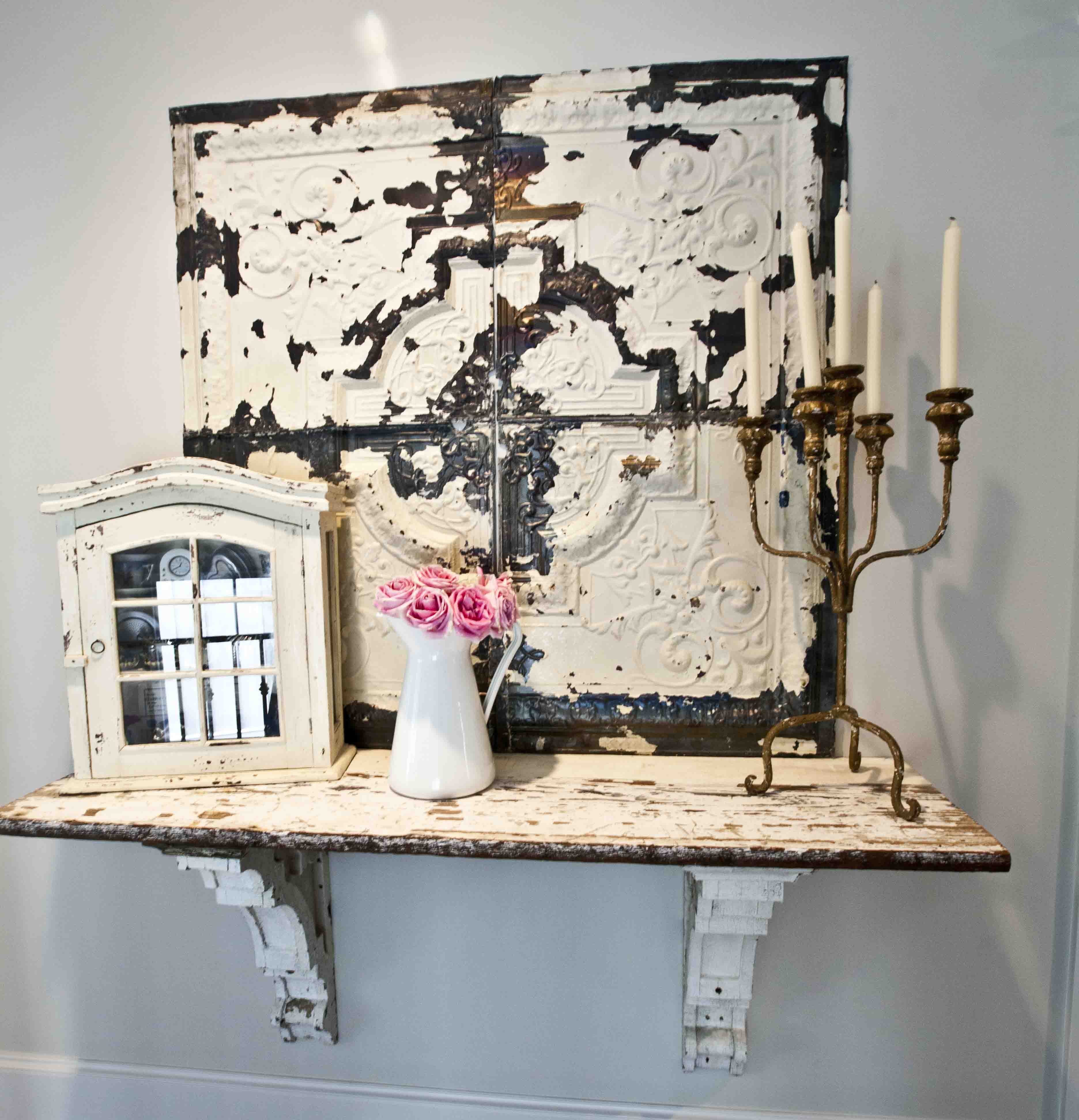 The beams in the house are also salvage. You can read about them here. SALVAGED BEAMS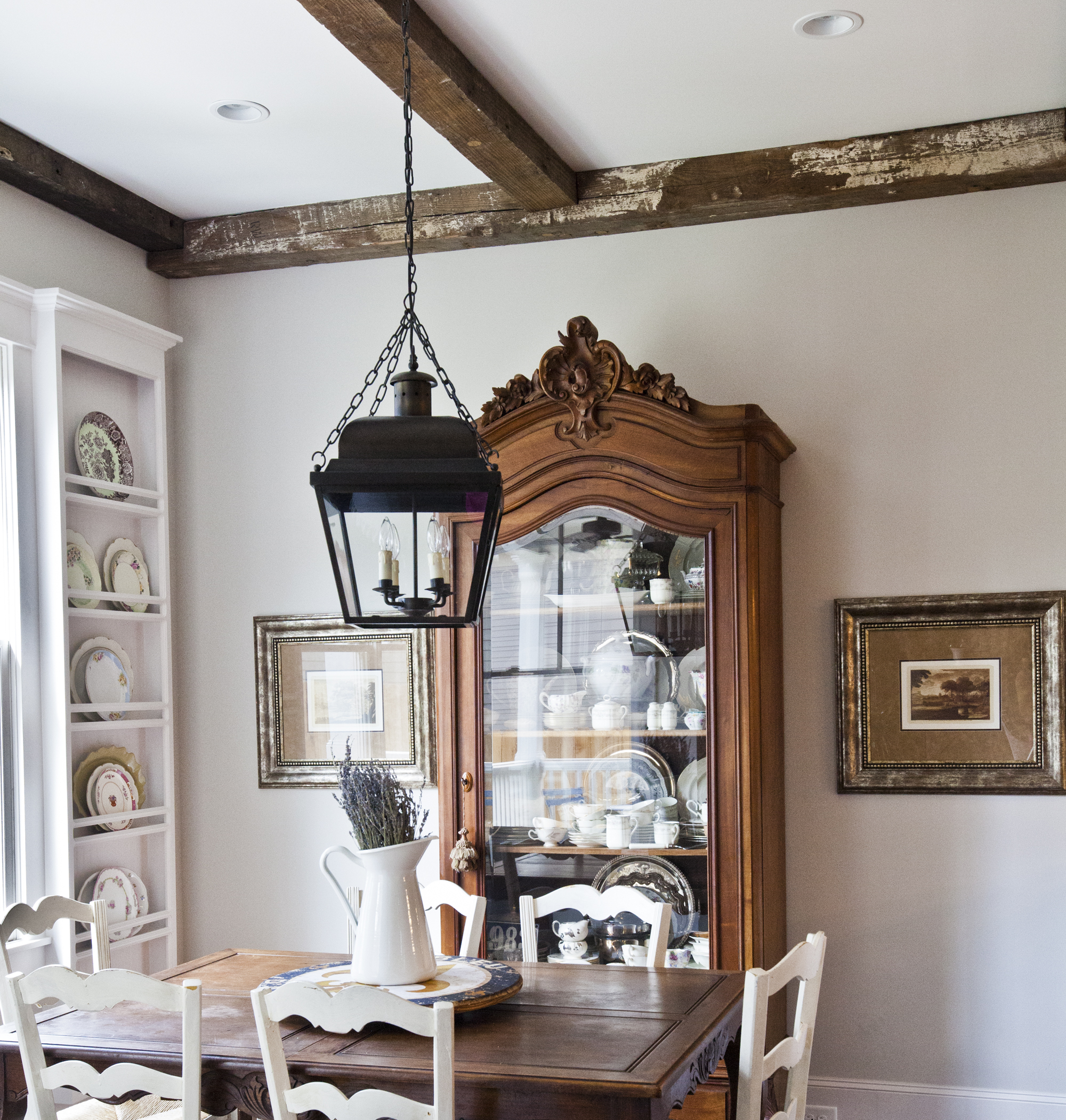 And finally  the ceiling on the porches is made from reclaimed beadboard. You can read more about it here. BEAD-BOARD CEILING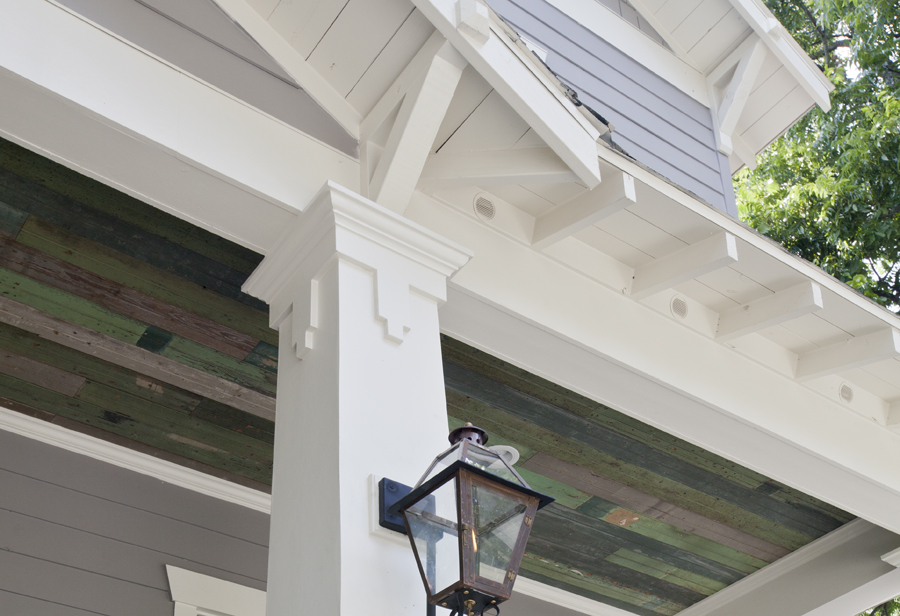 Well I hope that gave you some ideas on how you can add salvaged elements to your home.