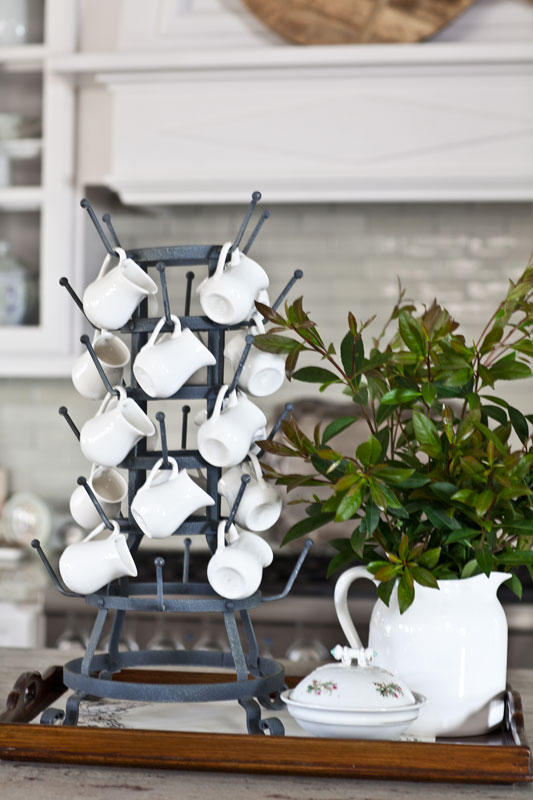 Who has time to spend redoing the decorating all of the time? And yes I know how ironic it is for a design/decor blogger to say such a thing. Admittedly I am changing things up all of the time, but I don't have all day to redo things. I need to be able to make changes quickly.
And so that is why I love these bottle drying racks also known as cup racks or cup holders.  You can use them so many different ways. Here I used them to hold bakers' twine.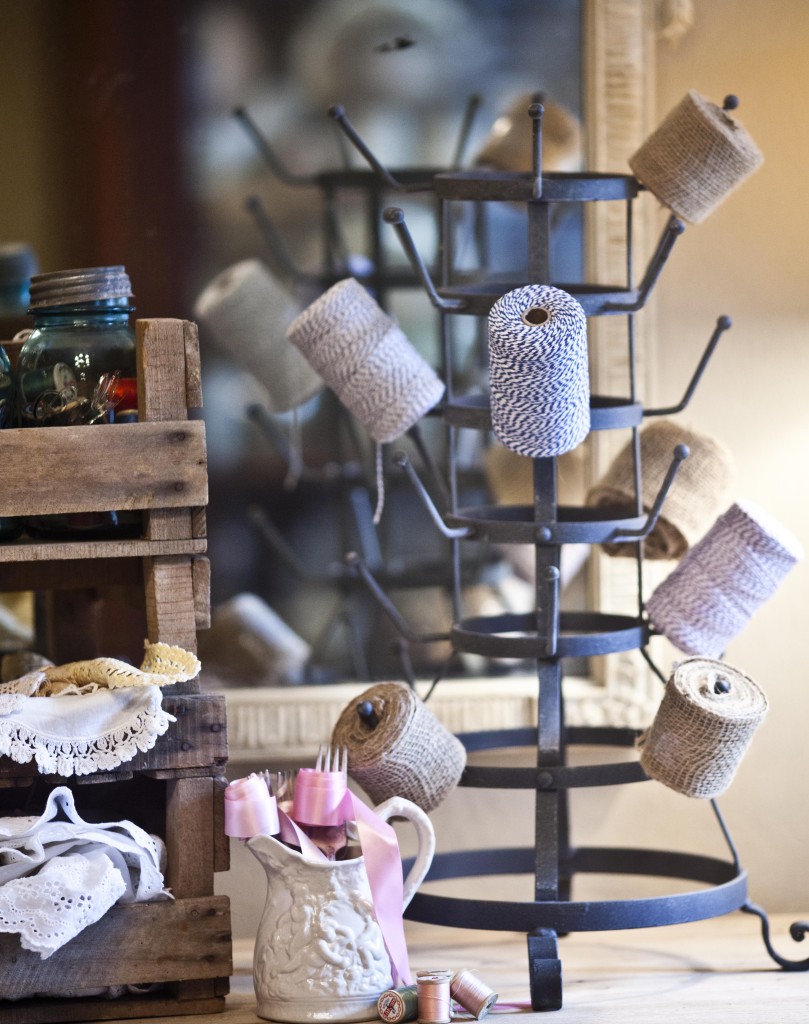 Or you could hang cups on them if you like.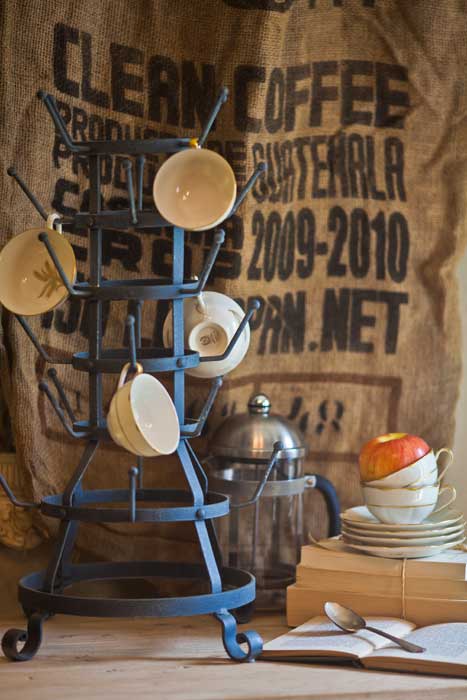 Or what about using them for bottles?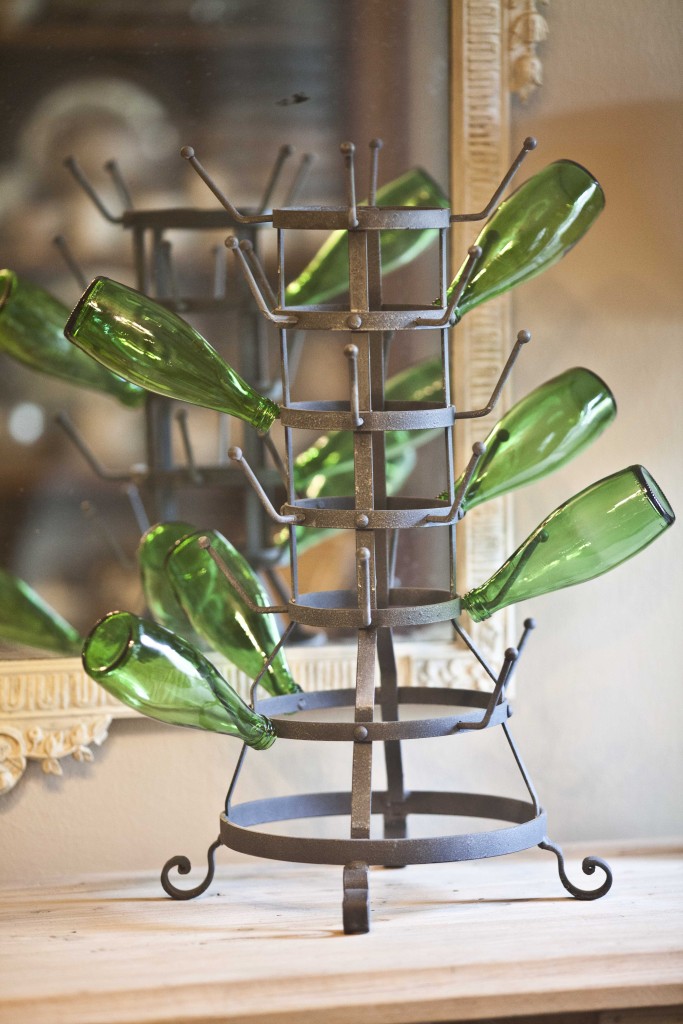 Below I used them to hold glasses.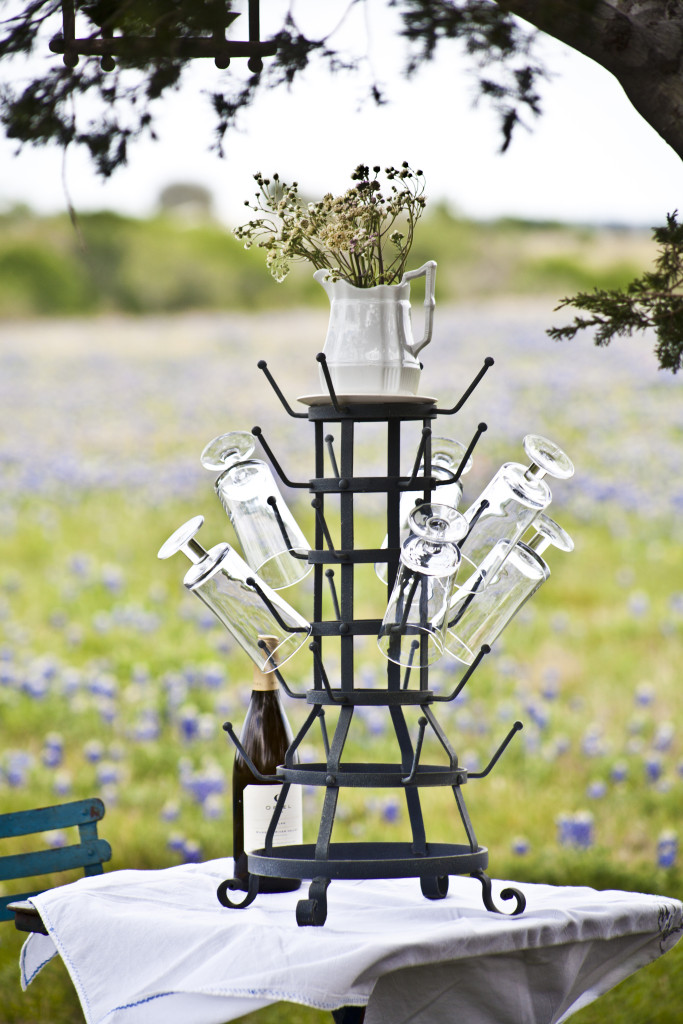 And today we are using them for these adorable mini creamers.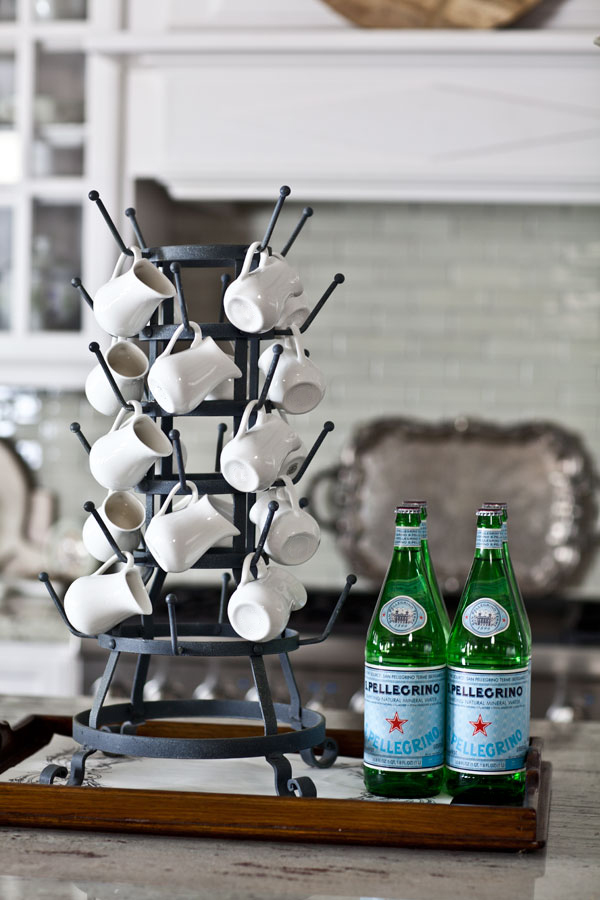 Honestly this is my favorite look so far with the bottle drying racks. They just look so cute!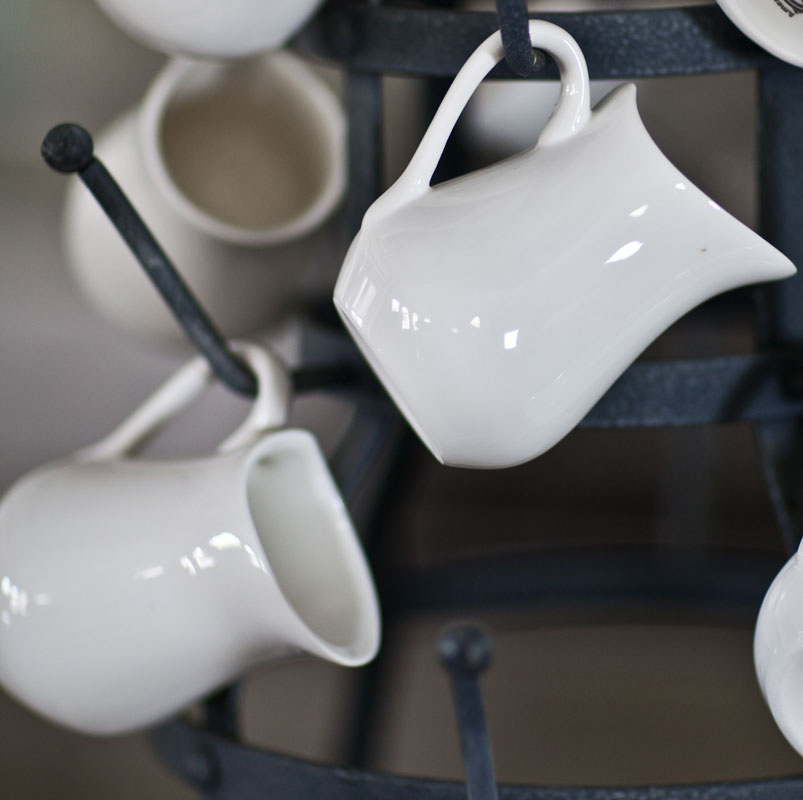 The beauty of using the drying racks, is that it is so easy to change the look by taking things off and adding something else. You don't even need to put something on every hook. This rack is reproduction; the vintage ones can be very pricey.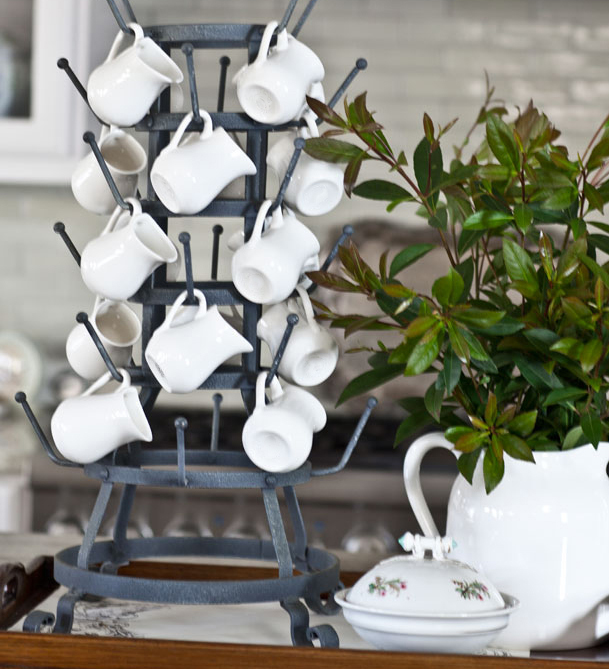 If you do a lot of holiday and seasonal decor, just think of all the things you could use a cup rack for. For more 10 minute decorating ideas, check out the other blog posts from my friends.