Today I am joining some other French style bloggers in a group event. Last time our theme was MORNING, CLICK HERE.
For this month, our theme is NOON.
The place I love to be around noon is the porch, so that is my focus for today. I thought I would talk about 5 ways to make your porch a destination, all with a French accent. Oui?
1 – Add comfortable seating.
This is a antique crib. I added a new crib mattress, took off one rail, and made it into a settee. I found the crib on Craigslist.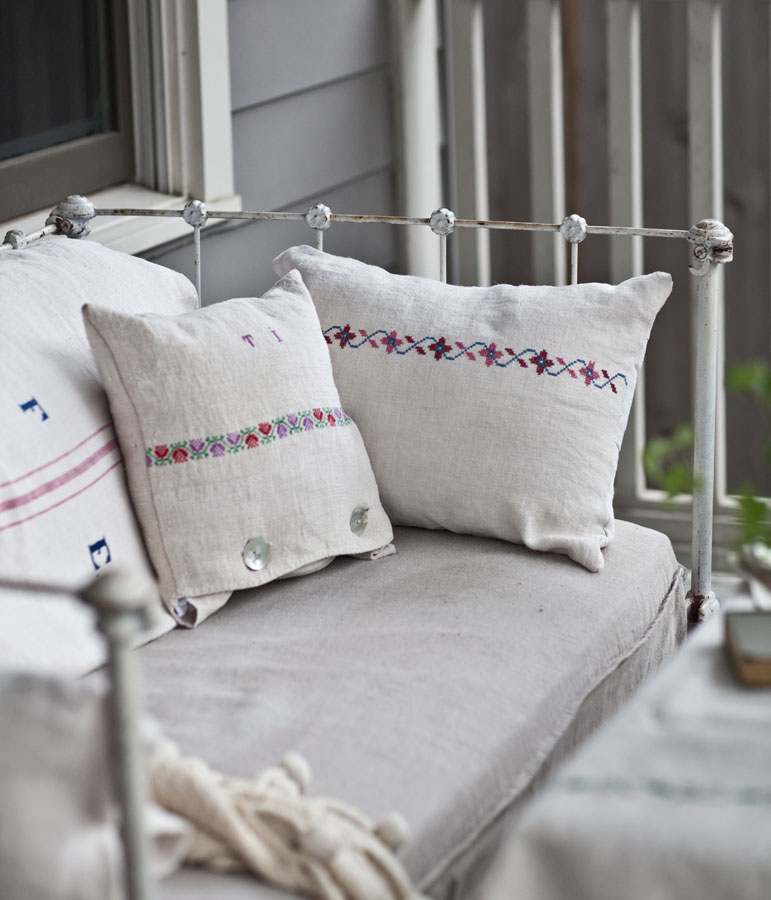 If you don't have a pleasant place to sit, then no one is going to want to be on the porch. I really work hard to make my porch inviting and have comfortable seating. This is our back porch in the city.
2. Bring out the real dishes.
It's not that far from the kitchen, so it's not that big a deal to bring out a few plates and forks. I love to bring out a snack or meal. And people usually prefer being seated on the porch, unless it's too hot or too cold. Today it was just right.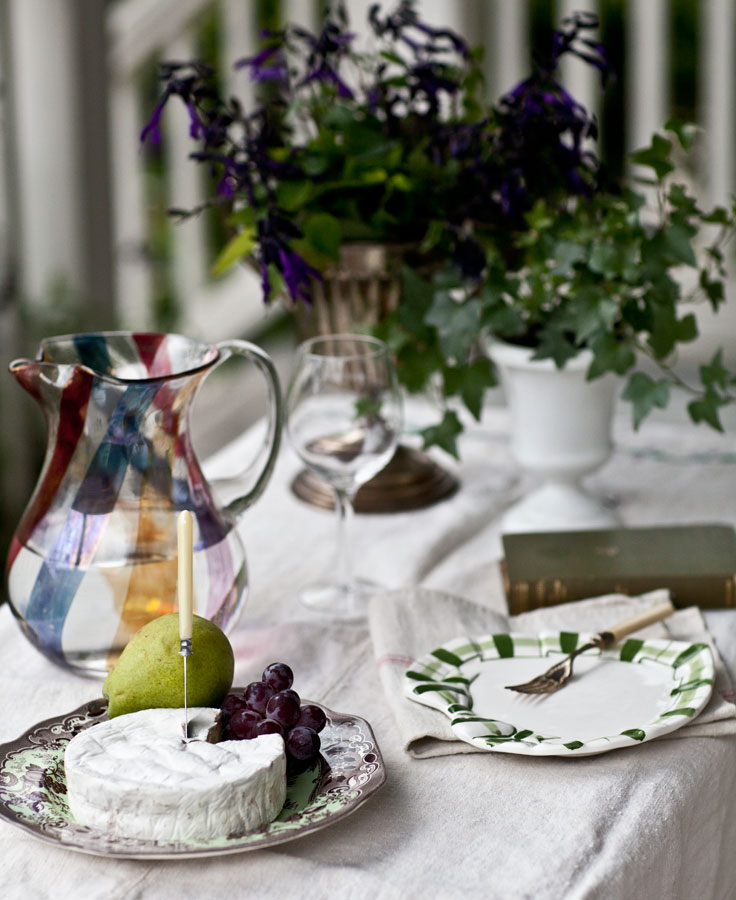 3. Cut some greenery or flowers from the yard.
These flowers were just off the porch and easy to cut. I put them in a vintage trophy. Of course you can buy flowers, but usually I just grab some from the yard.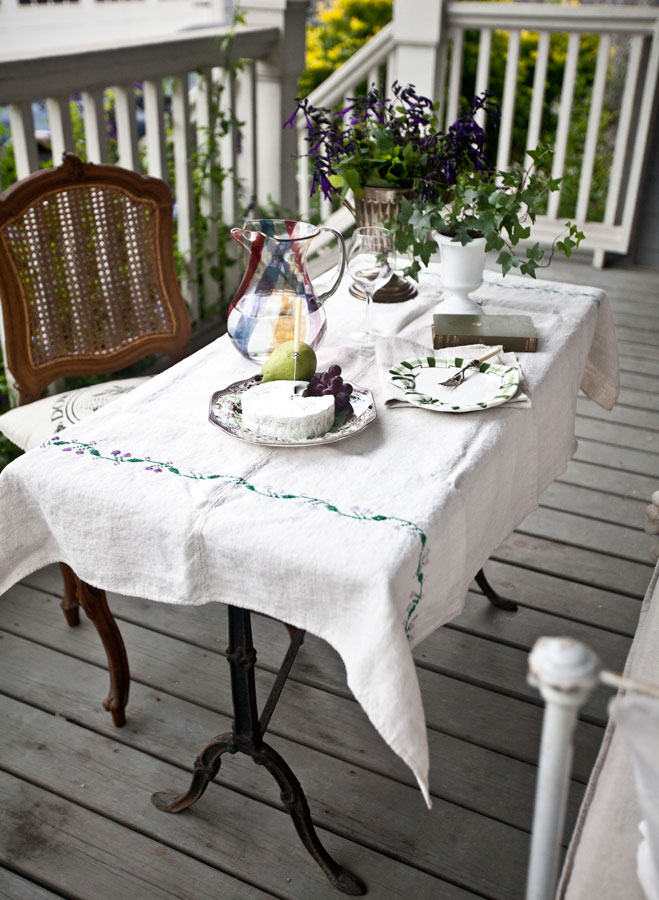 4 – Clear off the junk.
Well we have been in the process of moving things from here to there, and so I've had a big mess on my back porch for about a month. It was so wonderful to get that extra stuff finally off the porch. But also this is where my family discards things that really belong in the garage can. So there can be a few boxes stacked up here. Before I sit down to relax, I like to get all of the boxes or other junk off the porch so I don't have to look at it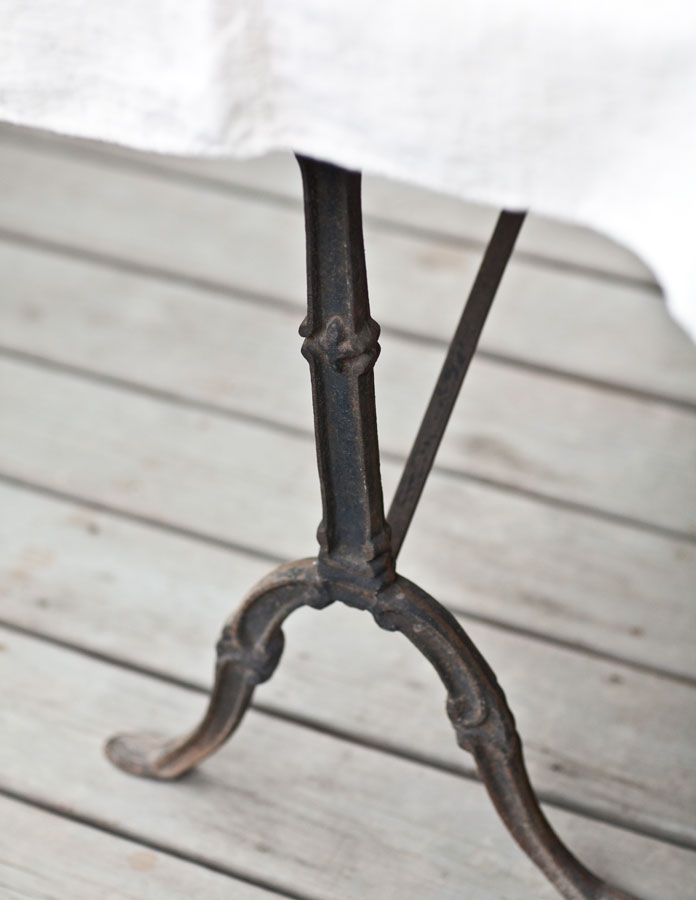 5 – Bring a throw and pillows.
I added several pillows. The pillows are from my online shop and can be found HERE.
I love all of these monograms!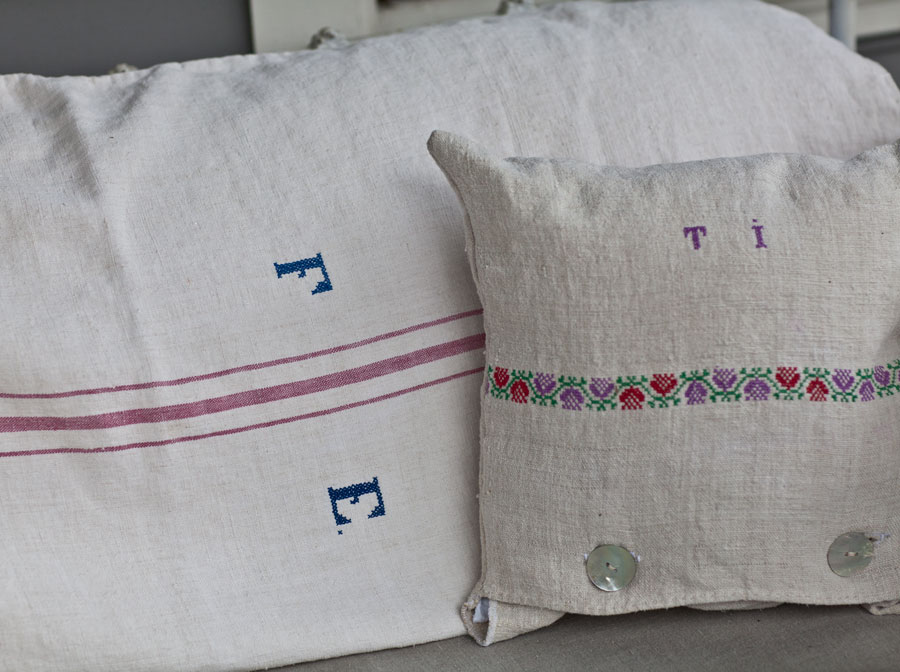 I also brought this caned chair outdoors for my impromptu festivities. I thought it looked so inviting, that Mr. CH and I sat out here Saturday night. It was a bit chilly, but with the throws it was just right.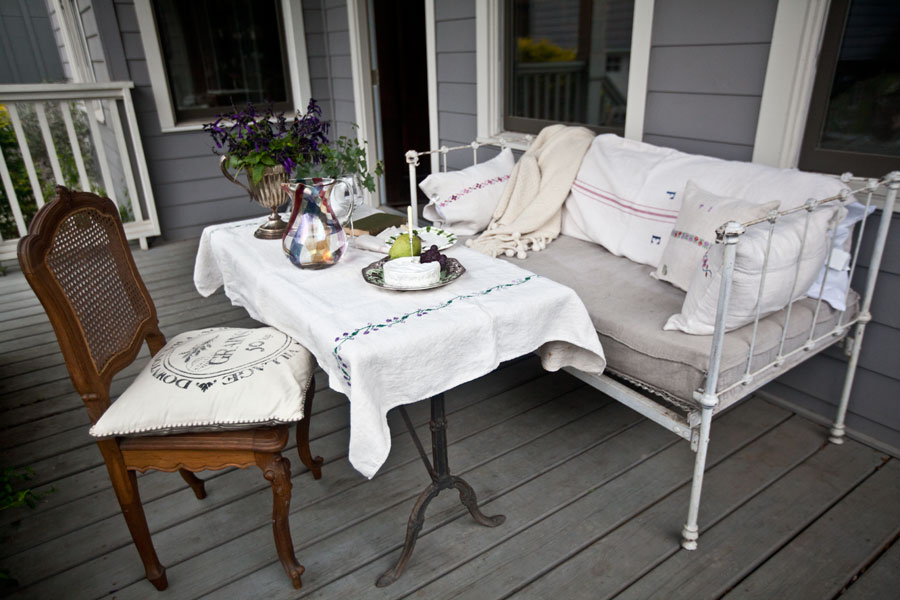 On another note, I would love to see you at Round Top this spring!!!! I'll be at
2550 S State Hwy 237
Round Top, TX 78954
March 26th from 2 to 5 PM.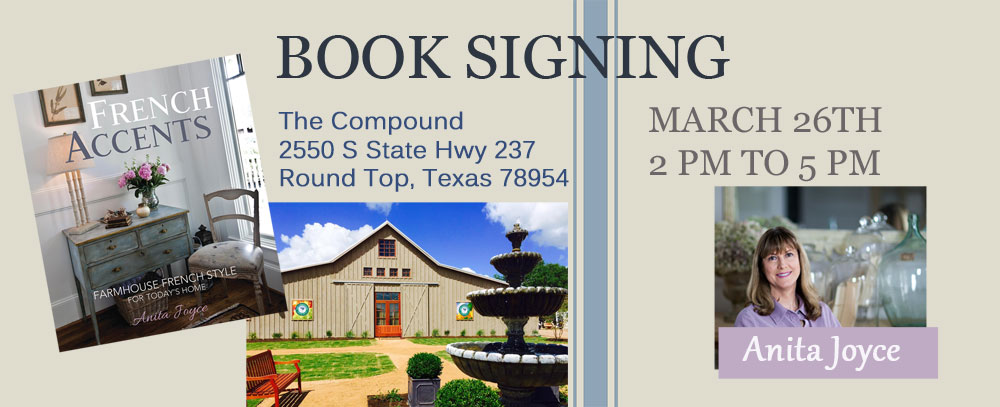 You'll love to these other blogs joining me today.