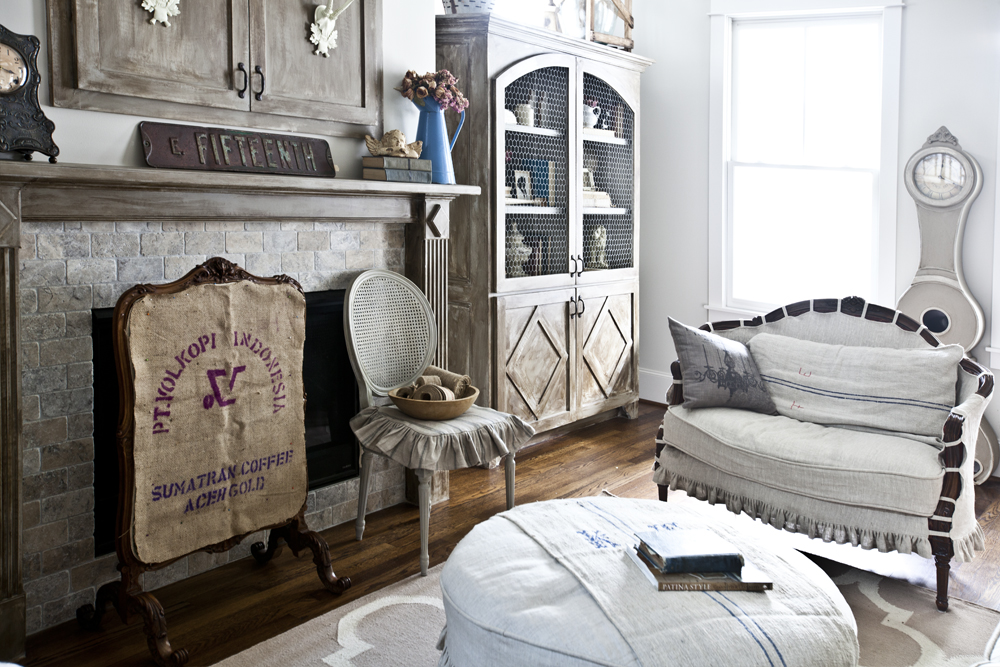 Sometimes decorating is  not about what you buy, but where it goes. Today I'm talking about arranging furniture.
Take the clock for instance. I bought it for this spot in the living room, but with the two windows, I was barely noticed, especially in this big room with lots of other things going on.
I decided that maybe I needed to put it somewhere else. I tried the foyer.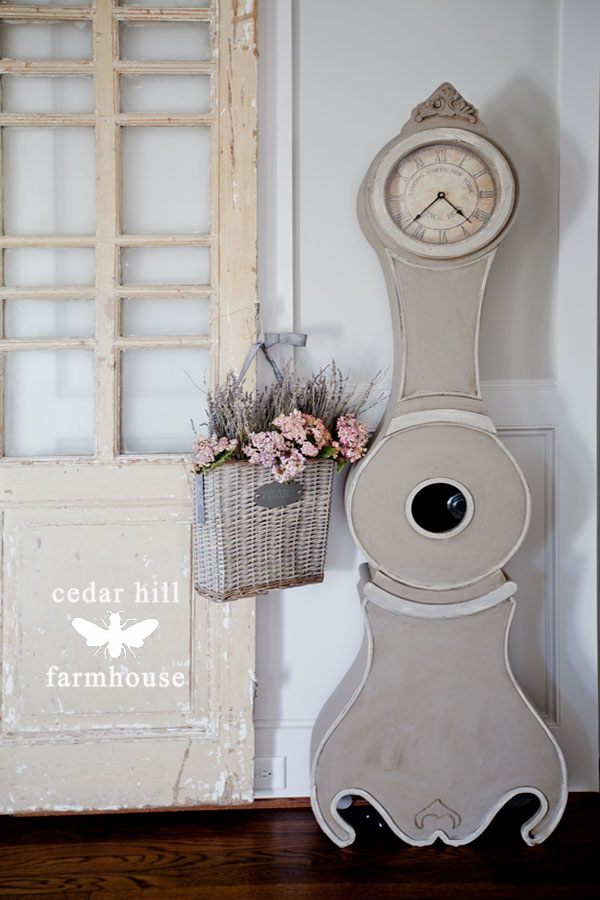 Not bad. But I thought I would try the dining room as well.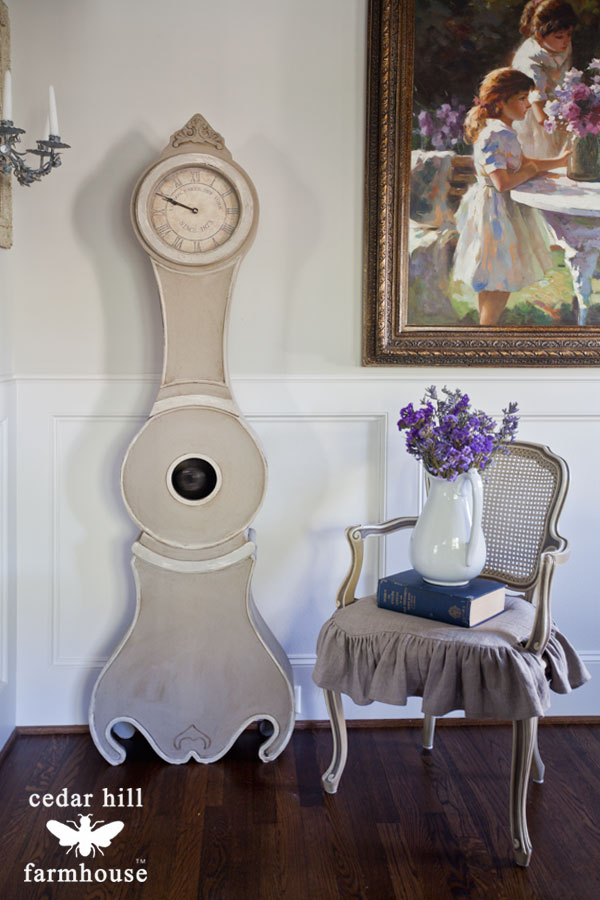 BINGO!
I love it in here. I think it really shows up and is very noticeable in this smaller room.
The scale is right, and it doesn't take up as much space as the cupboard that was in here before. It's going to stay in here, at least for awhile.
So how do you know where to put things?
Tip 1. Try several places.
Well I think you need to move things are around and see where you like the piece the best. It might look better somewhere you never intended it to go.
Tip 2. Think scale.
This size does well in the dining room because it is scaled better for a smaller room. It got lost in the living room with so much else going on. Here in the dining room it is much more noticeable and sized correctly for the room.
Tip 3. Consider color.
Does the color of the item work in the room? I really think the lighter color of the clock works better in the dining room, than the old dark cupboard.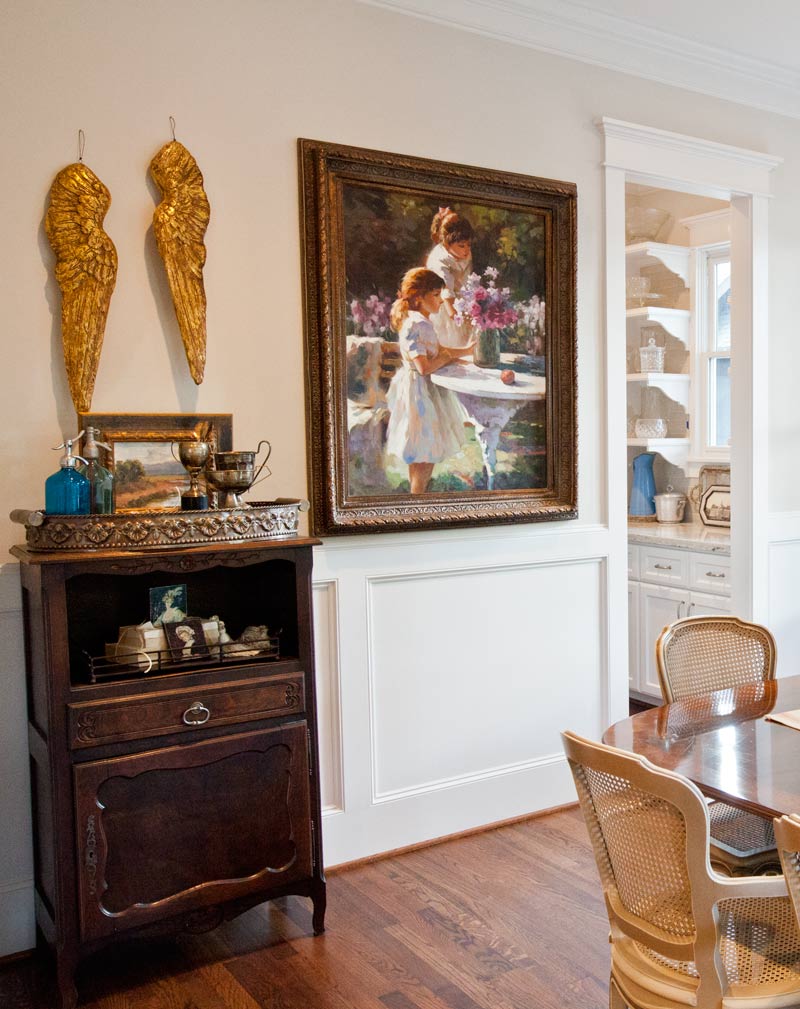 Tip 4: Photograph it.
As you move the furniture into different places, take a photo, then look at the different photos. Usually one emerges as the winner.
Tip 5: Buy sliders.
I'm not talking about little hamburgers, but yum that sounds pretty good right now. Sliders are felt rounds that go under chair legs and allow you to move furniture around so that the floor isn't scratched and it can easily be moved by one person. You'll need a set of these. They have one type for moving furniture on carpet and a different type for moving things on a wood floor. Make sure you get the right type. I know this isn't going to shock you, but I have several sets of sliders.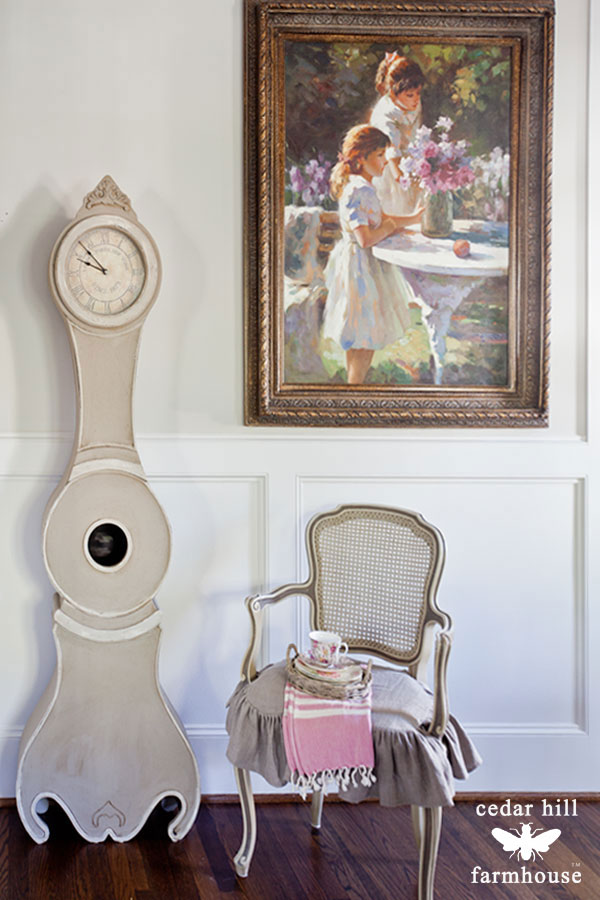 Now go have fun arranging your furniture.