So last spring I bought what seemed like the best purchase ever at the time… these super cool chairs.  Only they had no seats.  I meant to work on them, really I did, but we were getting read to move, and it was hot, and I was super busy, and so they sat outside, in the rain, and the heat, and the unforgiving Texas heat.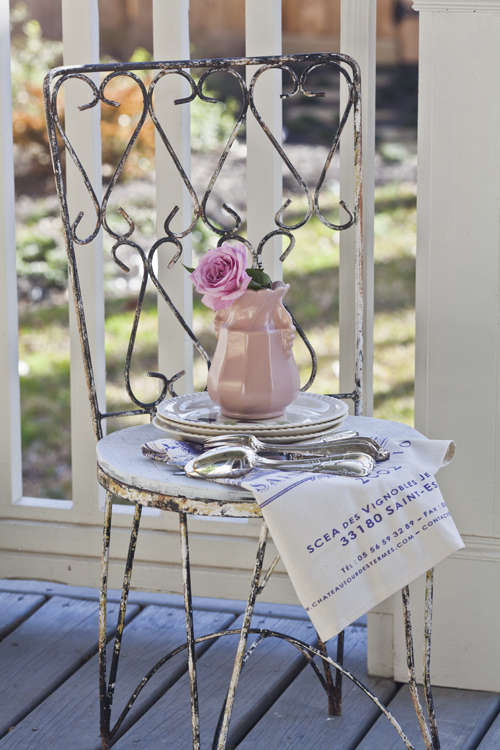 They were eventually moved to the new house, but still had no seats. They were completely unusable. I would have been the laughing stock of my new street, but I was able to hide them on my back porch. They were my shameful secret – $20 that could have been spent on any number of useful things like toilet paper, underwear, or even laundry detergent.  Still I knew that eventually I would get to them.
The day finally came when I could no longer stand the shame.  I got out my trusty jigsaw, bought some pressured treated all weather wood, and began making some seats. The jigsaw lasted about 20 seconds before it gave up the ghost.  It was toast, and I still had no seats for my chairs. A quick trip to Lowes remedied my problem. I got a POWER jigsaw. It took to the wood like there was no tomorrow!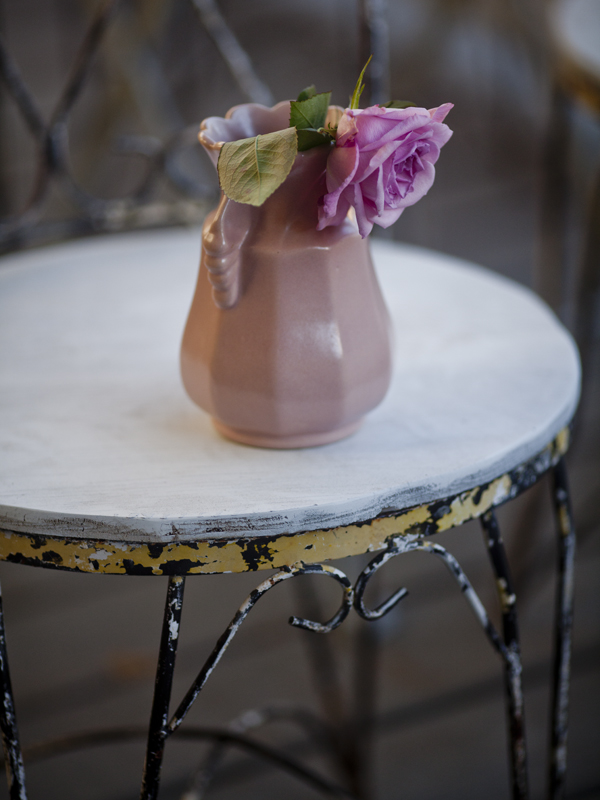 So how did I make my seats?  I bought pressured treated wood, then traced a circle on a sheet of newspaper that was the size of my chair seats. I cut the wood to size, then sanded it with an electric sander. I used spray paint and primer to finish the job. Attaching the seats to the frame was super easy, it just too 4 screws on the bottom of the chair to finish the job.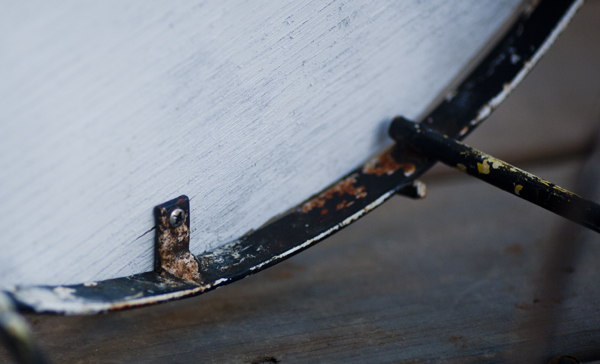 So they aren't perfectly round, or sanded perfectly. Quite frankly they aren't perfect at all.. BUT what they are is DONE! And I have usable chairs. Now I'm not looking so goofy, because I have super cool seats for my porch.  I REALLY like these chairs!  Now here is my caveat, it was worth it to buy these chairs because I really, really loved the shape of the chairs. Had these chairs been super cheap but so-so, there is no way this project would have been worth my time, since I had to buy wood, a new saw (I have used on other projects) and a few cans of spray paint.  Just keep that in mind if you see something that needs work, that you feel you can't leave behind. Keep in mind what it will cost you to repair the item and how long it will take for the repair.  For me it worked out, in the end.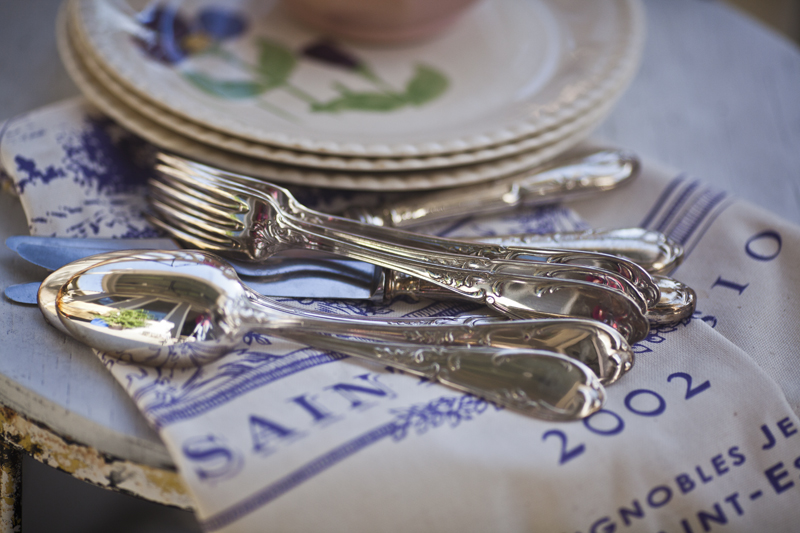 The silverware shown is French. The pieces are oversized, and the design is actually on the back of the fork and spoon instead of on the top like with American pieces.  The linen is also made in France.