Back when I was in junior high school, my mom bought a set of white dishes. At that time I loved color and told people I was "allergic" to white. I did not like the new white dishes. My mom went on and on about how versatile white dishes are and how they go with everything. I looked at her like she had horns growing out of her head. Why was my mother bend on ruining my life, I wanted to know. Now my daughter wonders the same thing.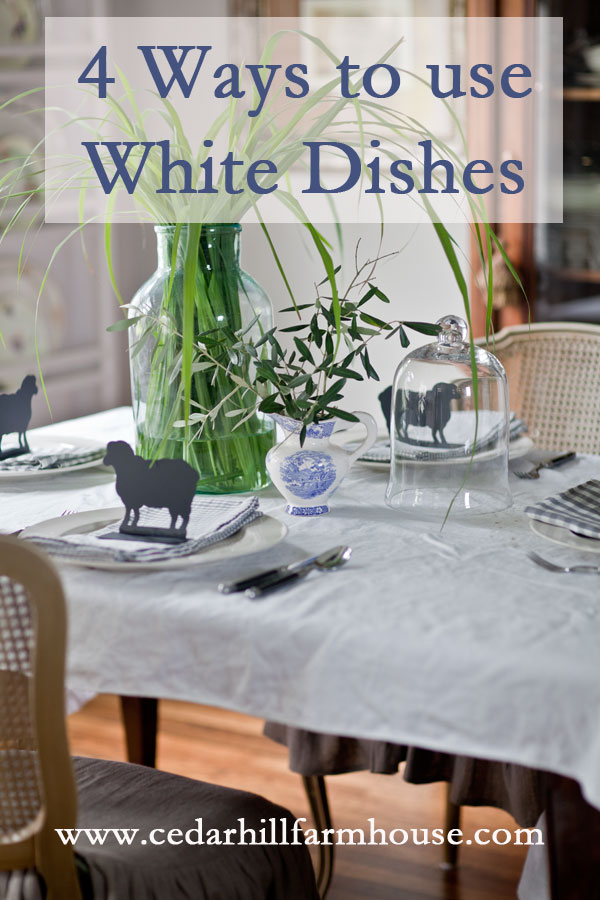 Featured products available in my shop – white dishes, sheep chalk boards, vintage linen table cloth, glass cloche
Ha! Years ago, she actually yelled at me,"You have RUINED my life!" This amused me to no end. She had no idea who she was dealing with; I invented the phrase! So when my daughter gets mad at me, I remember this is part of growing up and I just don't take it personally.
In fact, when she said I ruined her life, my actual reply was, "Well good! My work here is done." She stared at me, like I too had grown horns. I'm not a child psychologist, just a mom who was trying to navigate the turbulent waters of the teenage years.
Back to my mom's white dishes, I was young, and loved color. I rolled my eyes, and thought 'yuck.'
Well since then, I've changed my tune. White dishes give you a clean fresh look. I still love dishes with color, and have no plans to dump my Fiesta dishes, but now I appreciate white dishes. Here are some ways to use them.
1. On the table, like you use any other white dishes on your table for a fresh simple, uncomplicated look. It's a look that works for a simple farmhouse style, and even gives a table that 'bistro' look.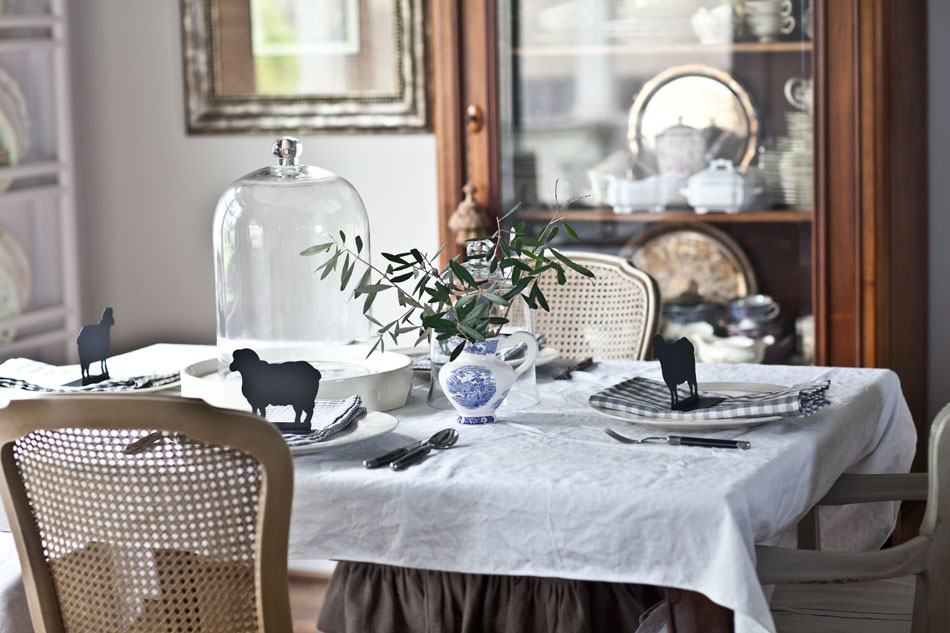 2. On the wall. White dishes look great on the wall especially if the wall has some color on it. If you are using many dishes on the wall, then white works well, since it won't overwhelm the wall. If you use dishes with color, then you can't use too many or the look can become cluttered and confusing.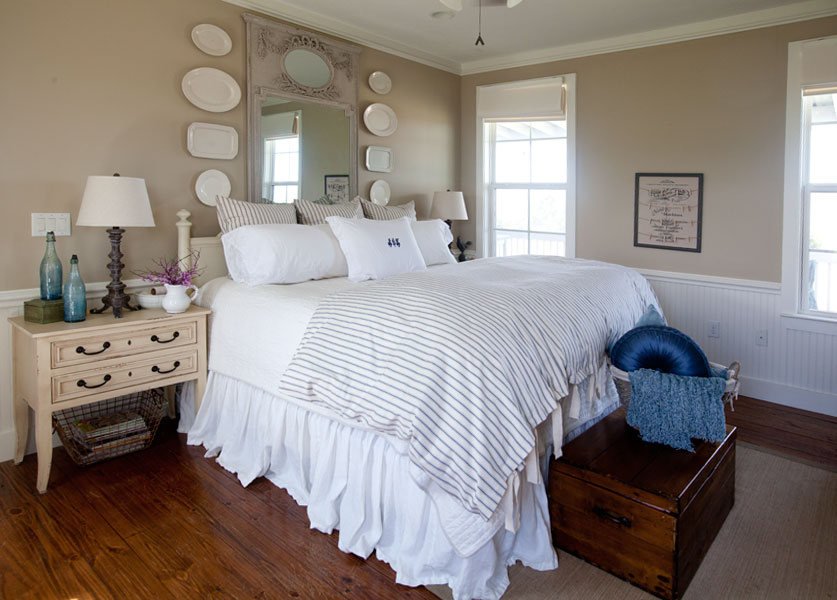 3. On a plate rack. I love mixing them with these farmhouse plates that are new but look vintage.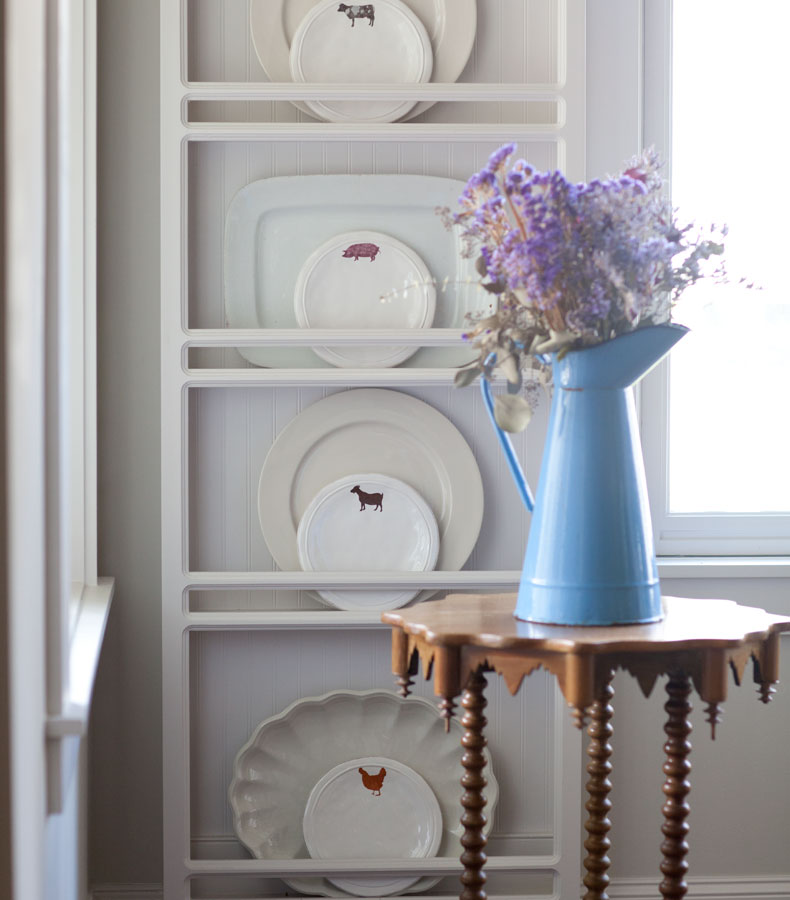 Farm animal plates available in the shop
The white plates also blend perfectly with this collection of vintage dishes.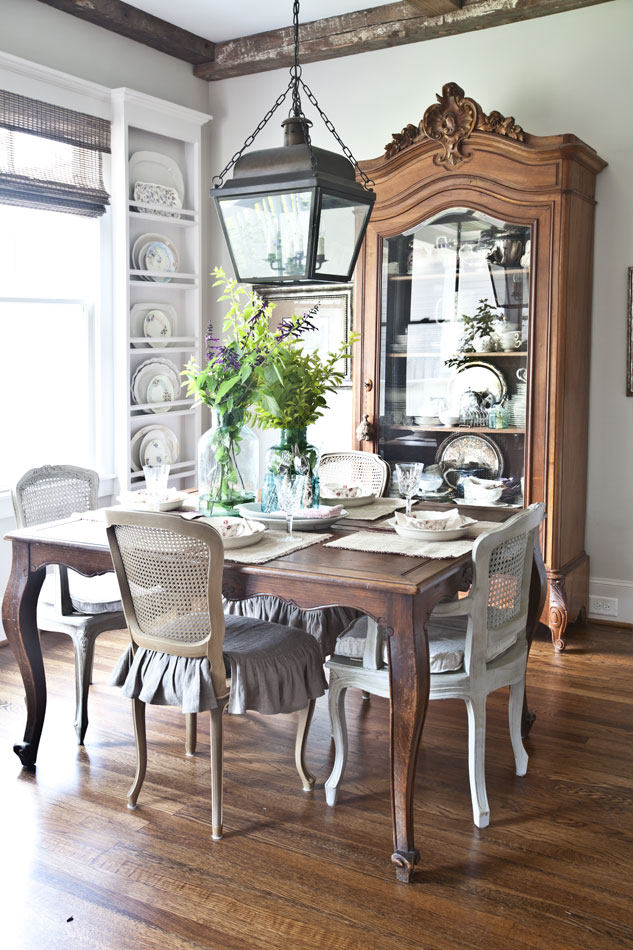 4. You can layer dishes with color on top. The white dishes make for a nice foundation, on which you can add plates of almost any color.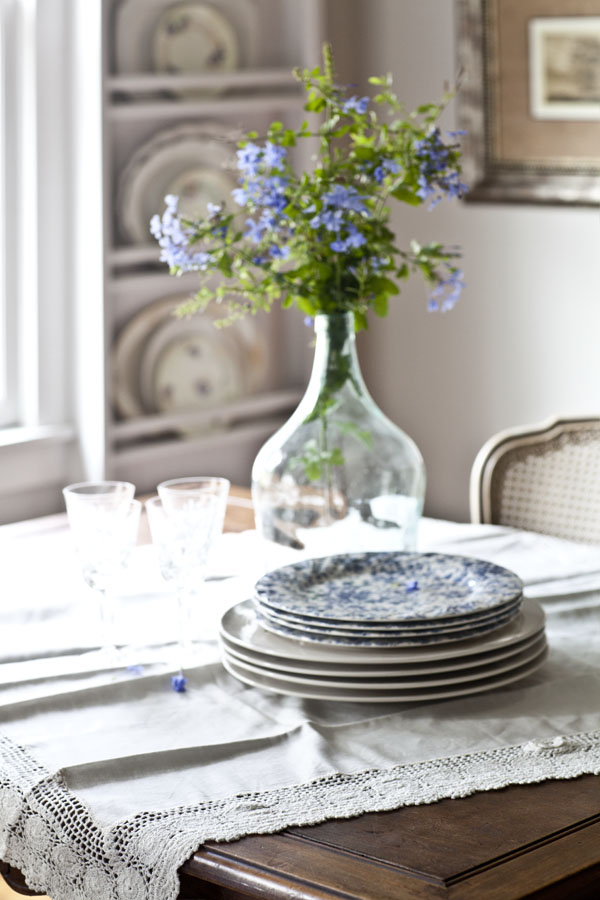 Tablecloth courtesy of Heritage Lace, available directly from HERITAGE LACE.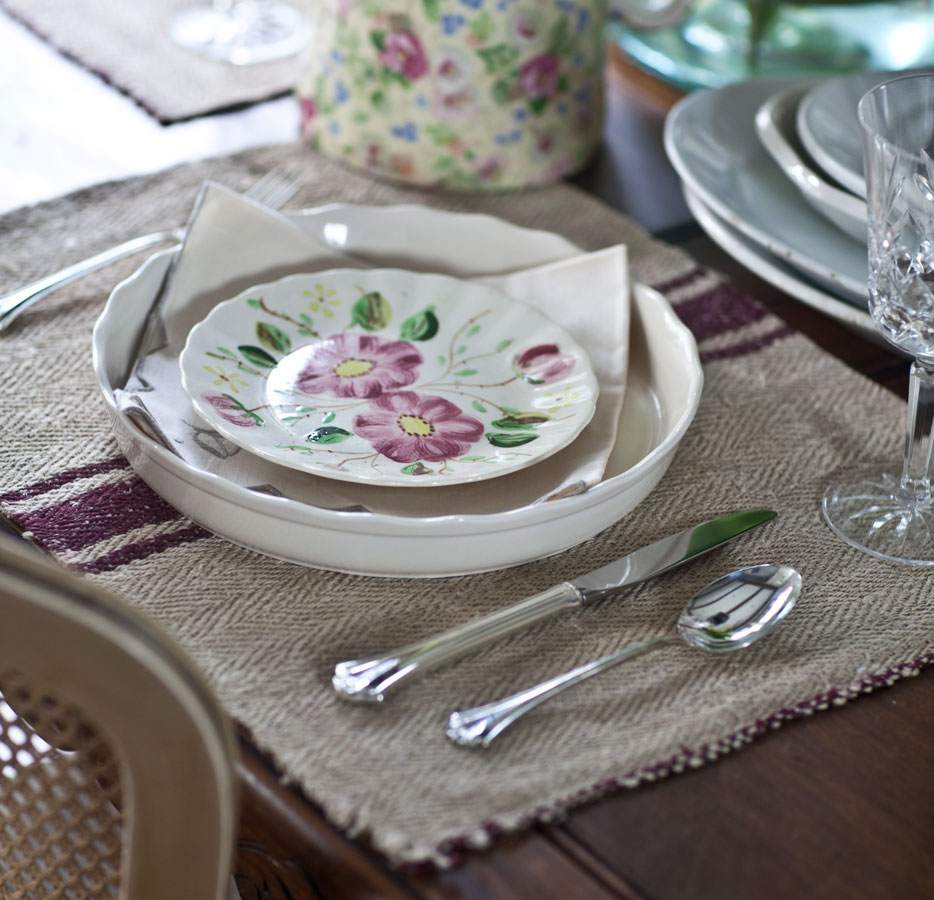 Pie plates available in the shop
How do you use white plates?