So I think almost everyone loves the look of live plants in their home, but not everyone can keep plants alive inside their home. So here's four ways to add the look of greenery to your home.
You can listen to the podcast on greenery HERE.

CLOCHE
So my first idea is to use a cloche to keep your real plant alive. I rarely water my ivy, but it stays alive, because the cloche keeps the moisture inside. I do water it, but very seldomly. I keep it by the window so it gets plenty of light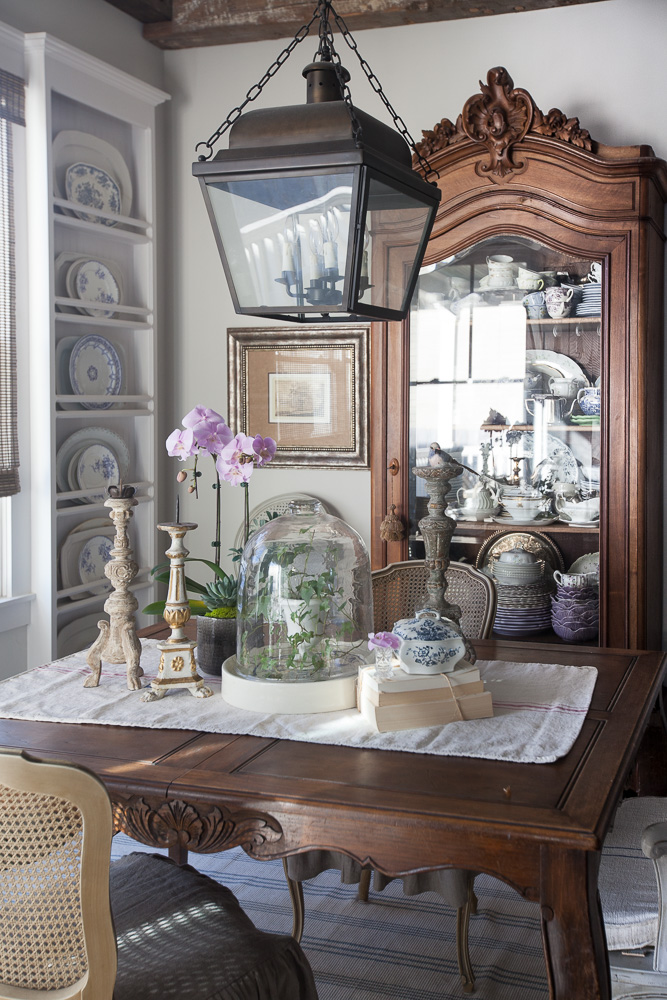 Yvonne does the same thing. See the sweet daffodils in Yvonne's cloche? Her post is HERE.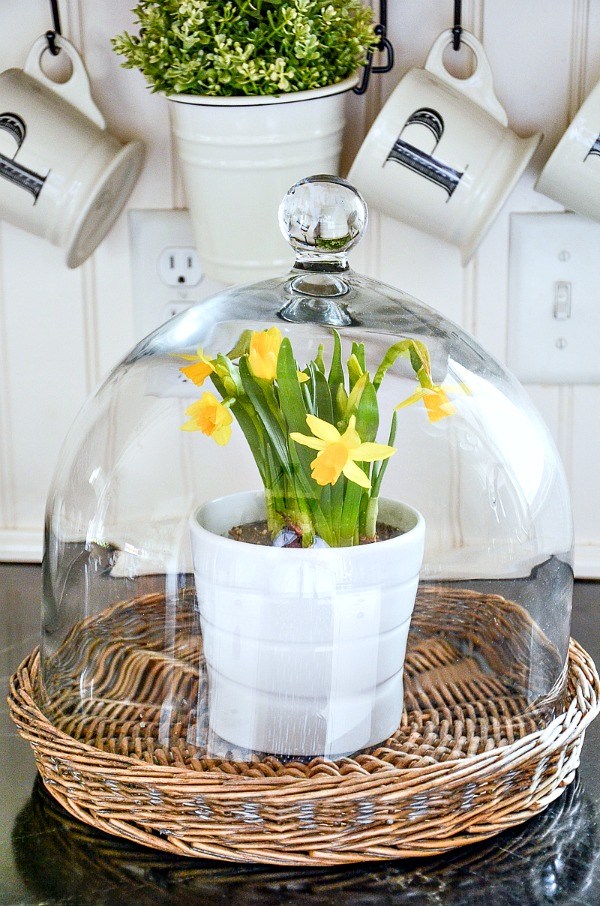 POTTED PLANTS
Of course another option is to use real plants without a cloche. They add a tremendous amount of personality to a room, but they do need care to keep them alive. Yes this option is not for everyone. This is Kelly's cyclamen. You can read her post on caring for a cyclamen and keeping it alive.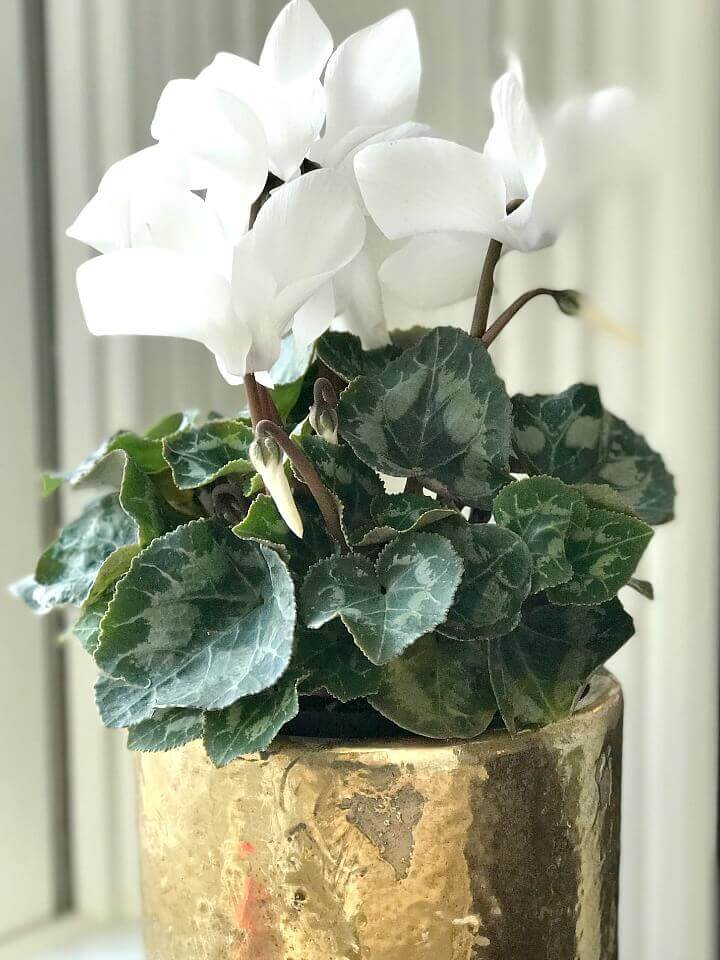 You can also combine several plants in one planter like Kelly did below. You can find her post on the arrangement HERE.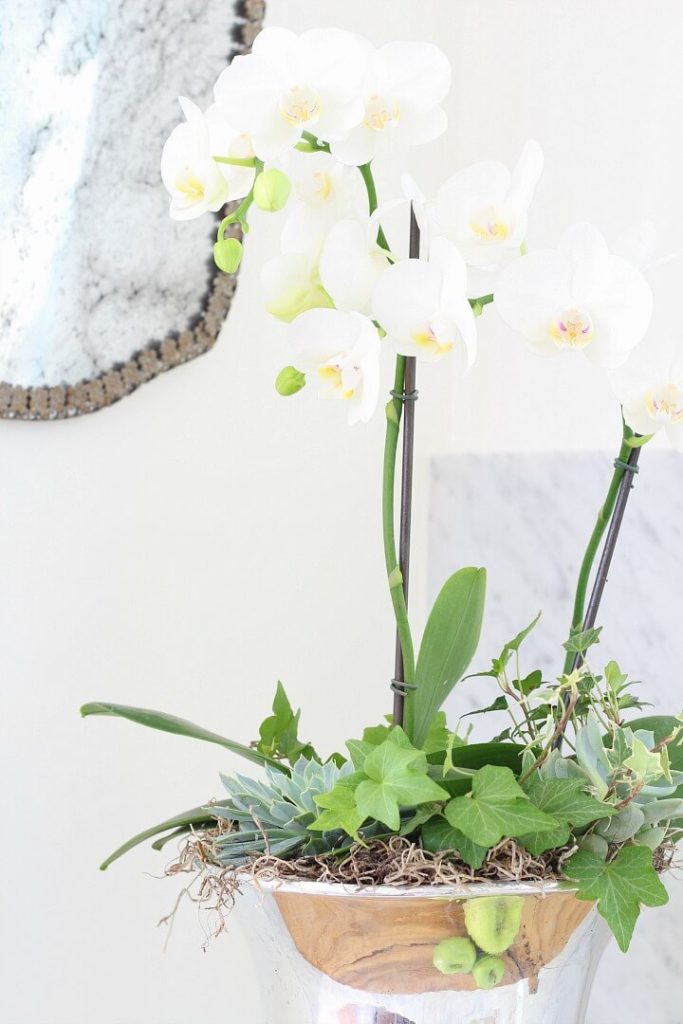 GROCERY STORE FLOWERS
I do love grabbing some flowers form the grocery store when I can. The photo below is from Stone Gable.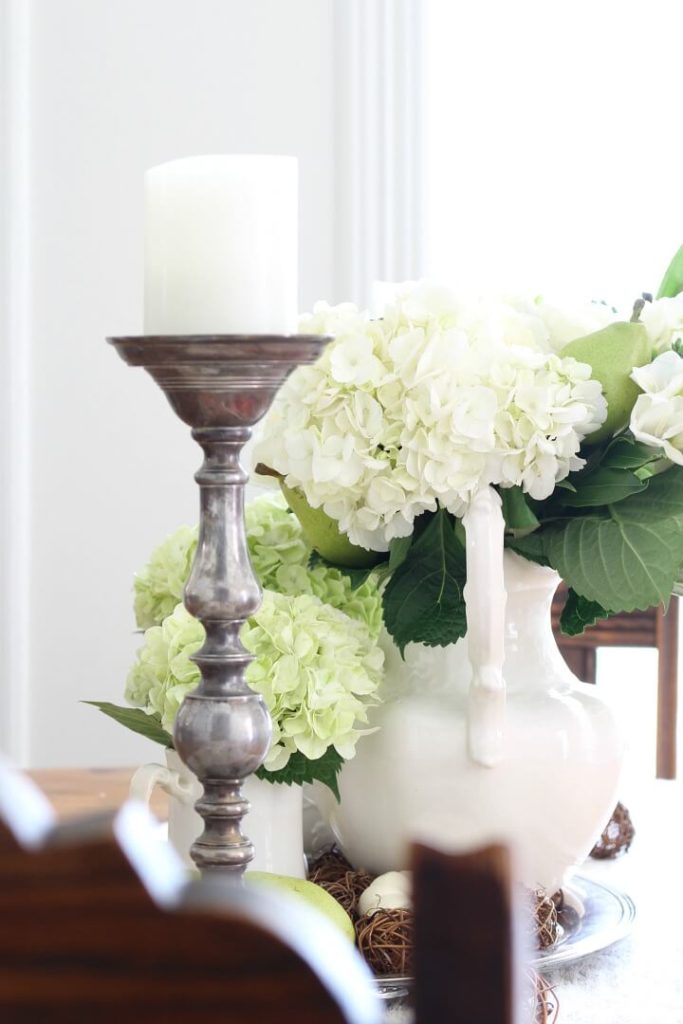 MOSS BALLS
These are easy to make and are real moss, but don't require any maintenance. CLICK HERE for instructions. The roses shown are preserved real roses. They were very expensive though. I am not sure how they preserve them, but they are not dried. The way they preserve them maintains the color, while drying does not.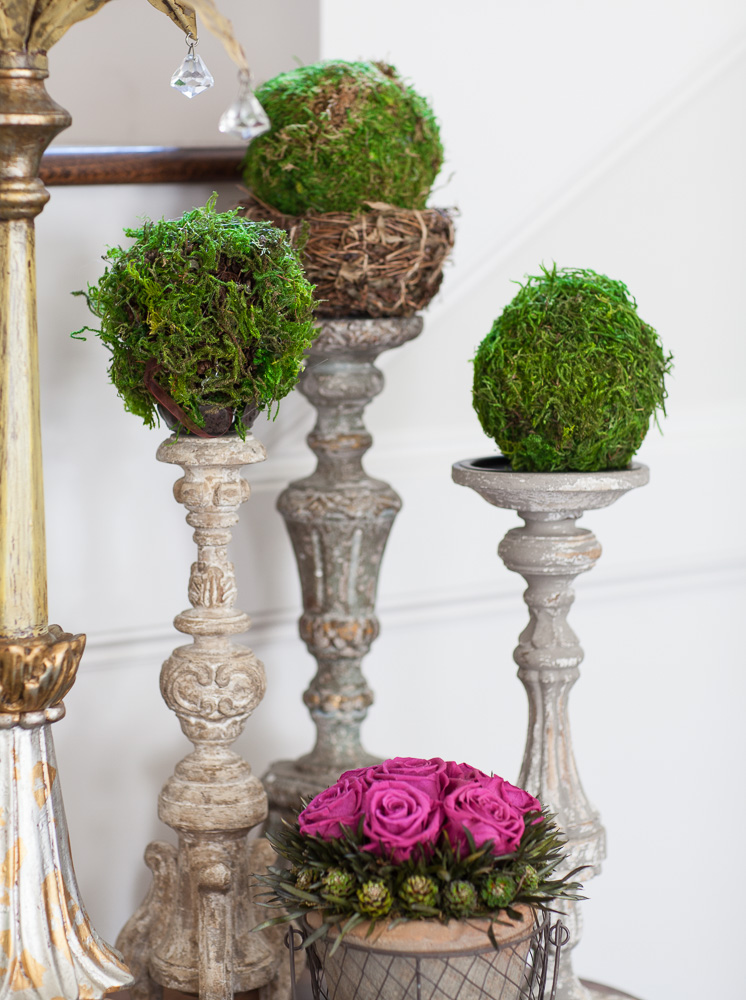 FAUX GREENERY
I don't normally go for faux, but these look great in person. I do have an olive tree, but when I cut branches, they don't last that long before they turn brown. You can purchase  a set of these (affiliate link) HERE.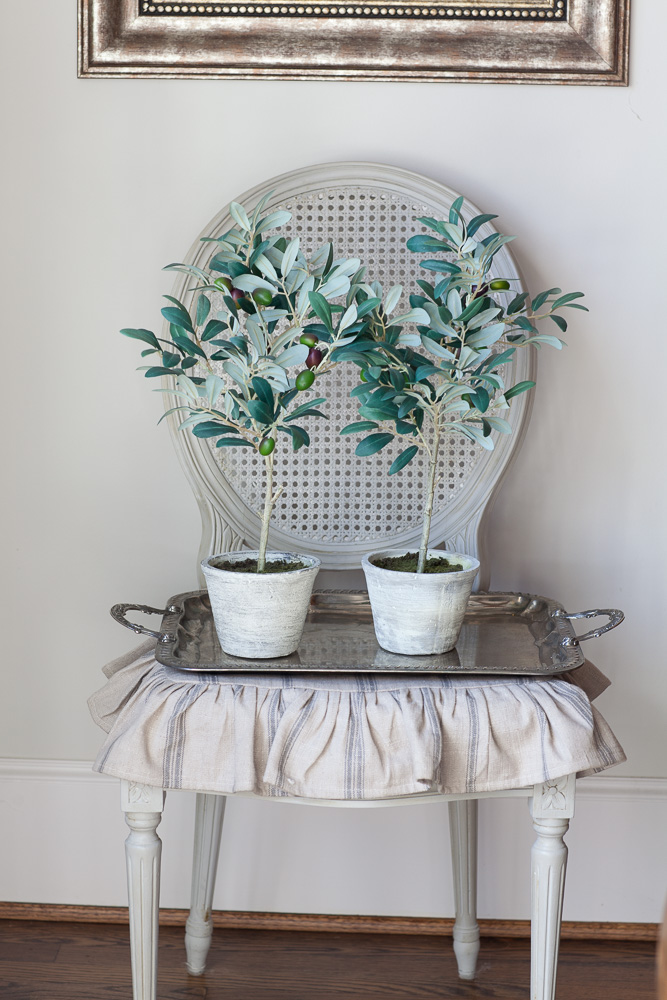 PRESERVED BOXWOODS
Boxwoods are great to use because they are preserved. They are real, but require no care. They can be expensive, but I have had some of mine for several years. They do last a long time.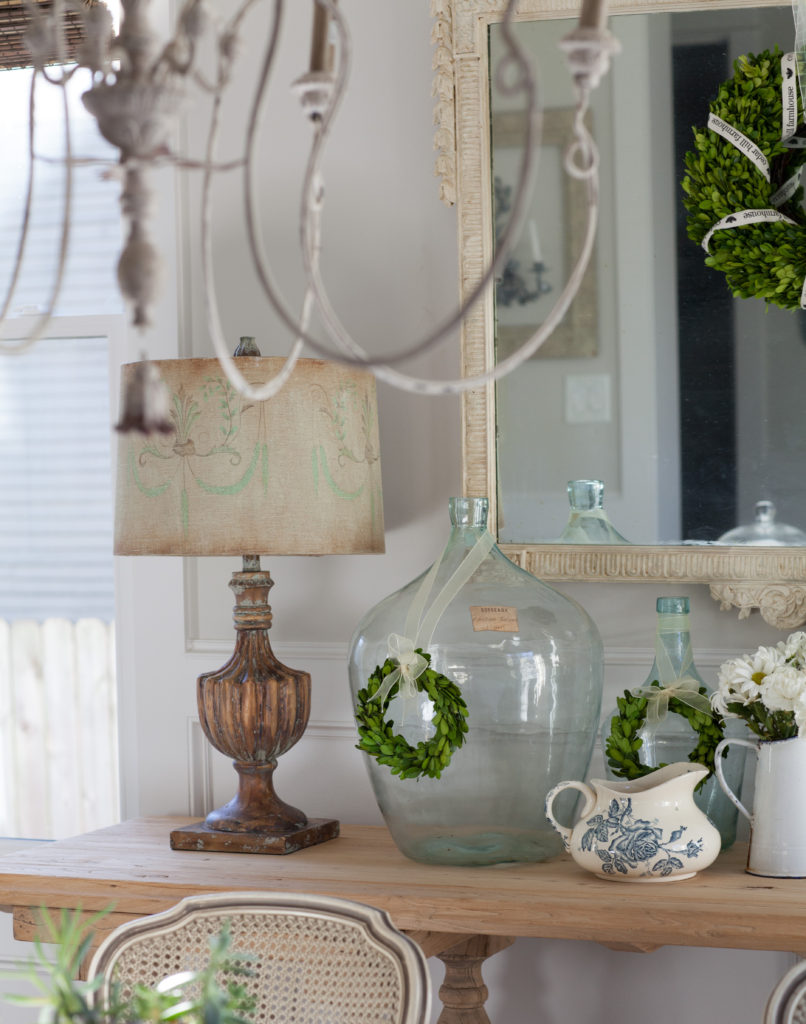 I've included some links to several preserved boxwoods and faux boxwoods with various price points below. (affiliate links)