I love these ideas because,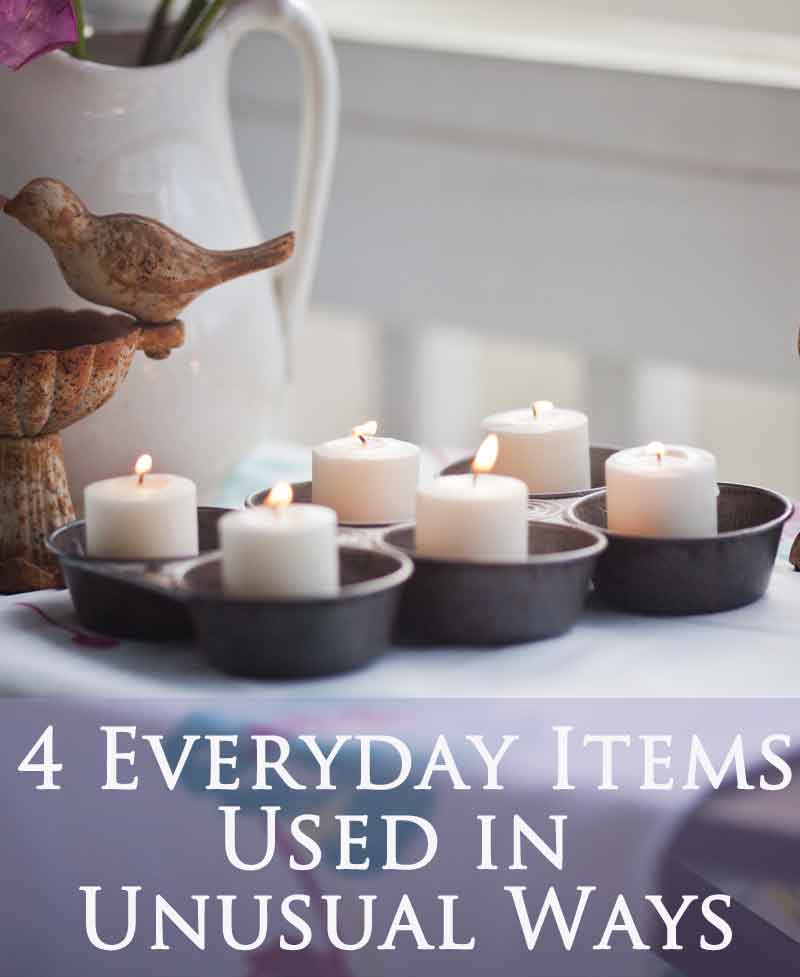 A. They are simple and easy, and
B. they are using things in unexpected ways.
C. The items used are simple everyday objects that are easy to find, that you probably already have.
I think you'll like them too.
1. Use tiles for trivets.  
I had some tiles left over from some work done on our house, but you could also buy some tiles that you like.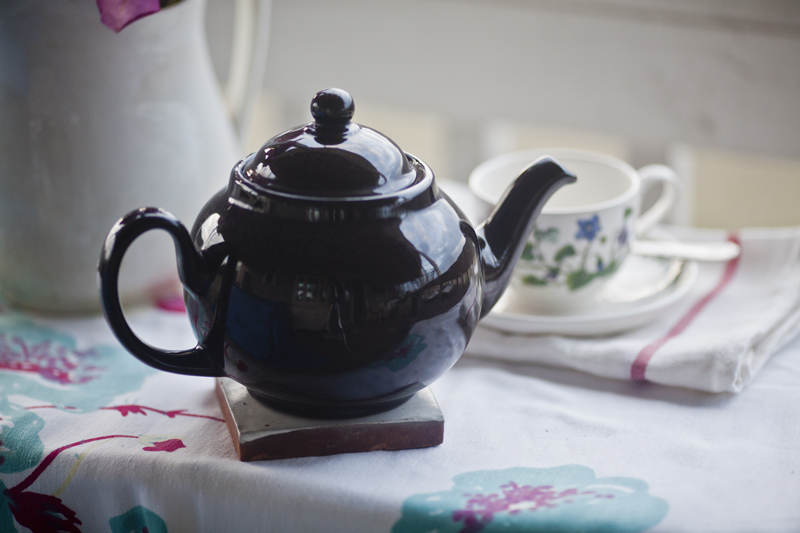 All I did was to add felt to the bottom so that they don't scratch my table.  We use these all of the time at the farm.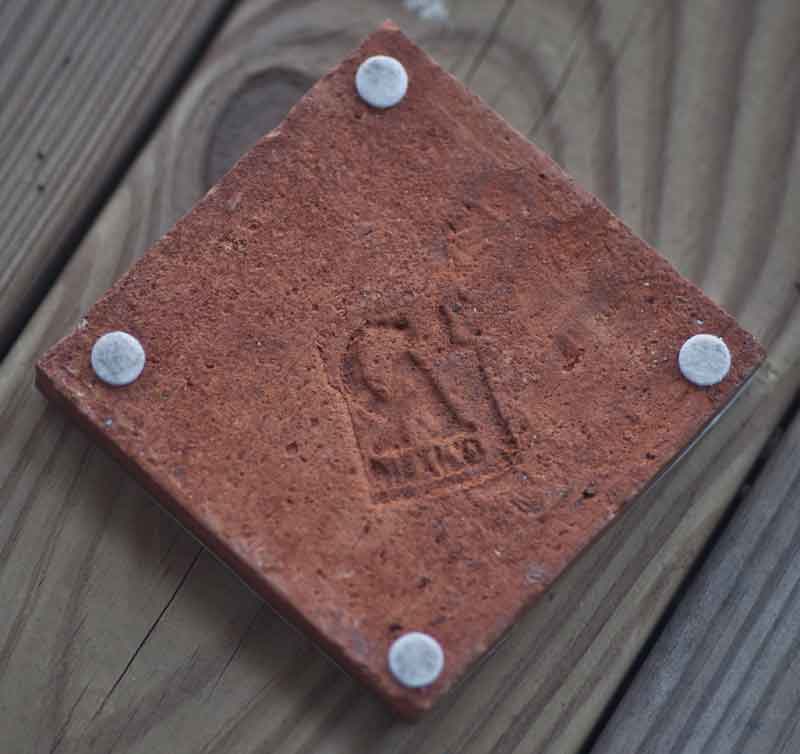 2. Use an interesting plate for a spoon rest.
You just need a pretty plate next to your stove, and instant spoon rest! I really don't like the spoon rests they sell in the store, because most of them, are boring and uninteresting, so why not just use a cool plate instead?  I think a butter plate would be about the right size.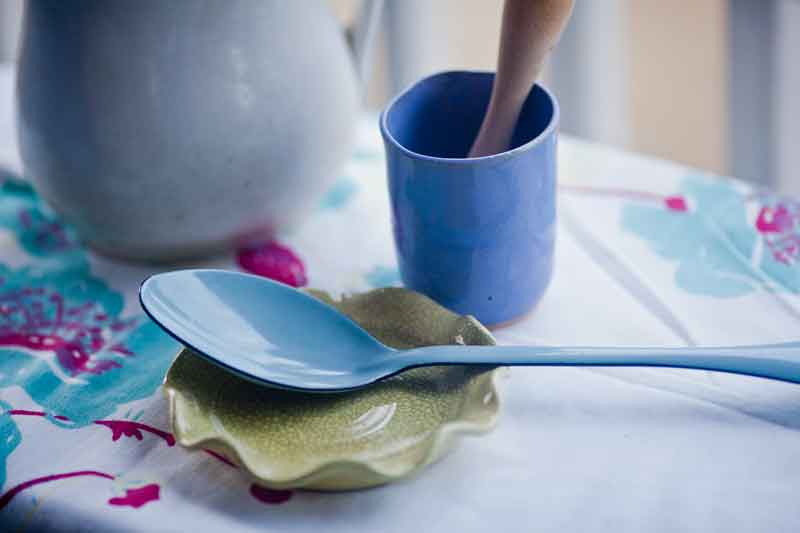 3. Use a muffin tin to hold candles.  
This is a really cute idea, it protects your table from hot wax, and warms up a room.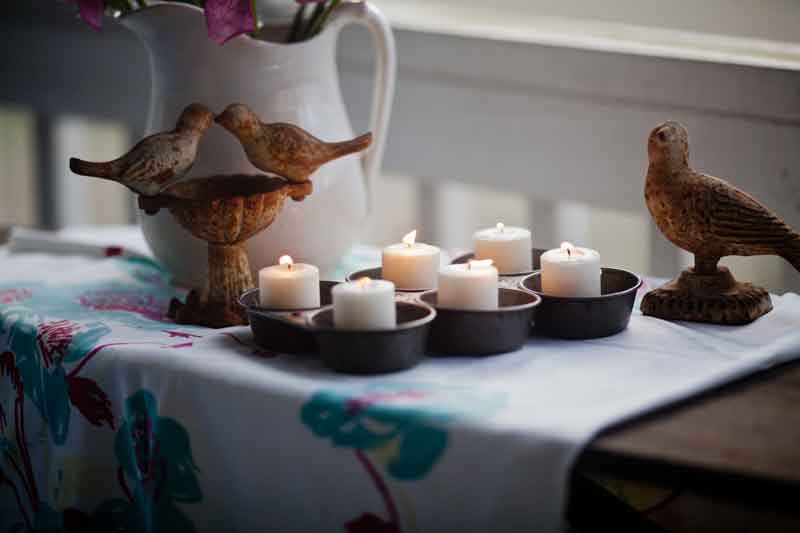 4. Use a pretty tureen or bowl to hold string.
I use this very old soup tureen to hold string, but you could use it to hold about anything.  I have some pretty bowls I leave out in my kitchen that hold tomatoes and other fruit or vegetables.  If you need to leave a bowl out, why not use a pretty one?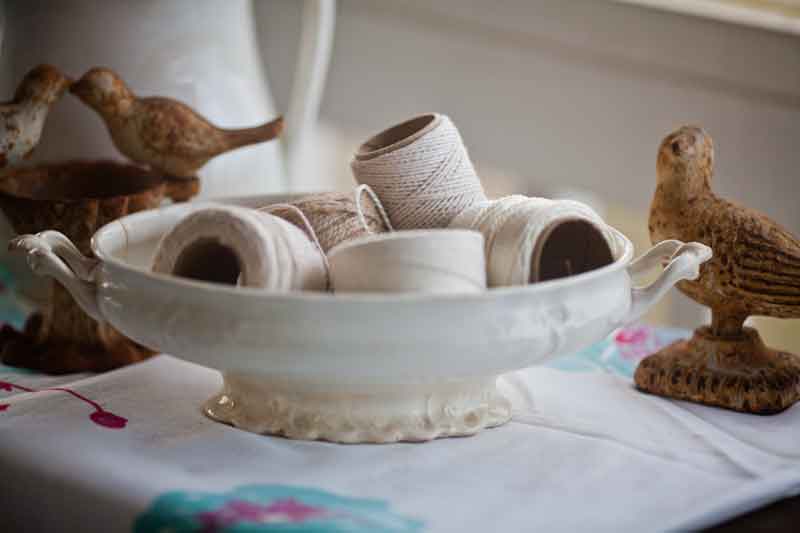 Hopefully this got your wheels turning, and you probably came up with a bunch more ideas. If you have any ideas you would like to share here, leave a comment.  I'm sure it will will help someone to use things in a new and different way.