4 Season Décor Items
There are a few things you can use to decorate your house for all 4 seasons. I don't like to buy a lot of seasonal decor. It's expensive and you have to find a place to store it all. So I thought I would share some of my 4 season décor items that I use all year-long. These are some of my favorite decorating secrets. The key is to make sure you have these three things on hand (or something similar.)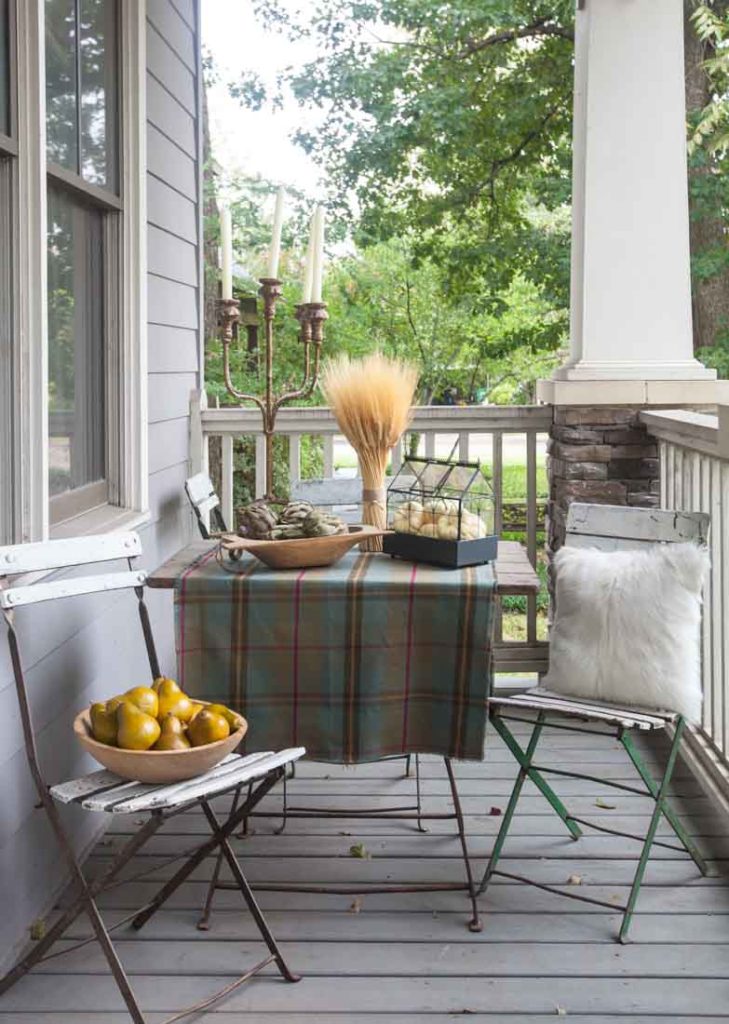 Wood Bowl
A wood bowl is perfect for seasonal decor. You can use a round bowl or a dough bowl. For my vignette, I used both. Use it in the fall filled with pears, apples, squash, or pumpkins. In the winter, fill it with pinecones, pomegranates, cinnamon sticks, boxwood, antlers, and Christmas ornaments. In the spring you can fill it with birds nests, decorative eggs, and cuttings from the yard. In the summer, fill it with dried lavender, succulents, moss balls, or olive branches.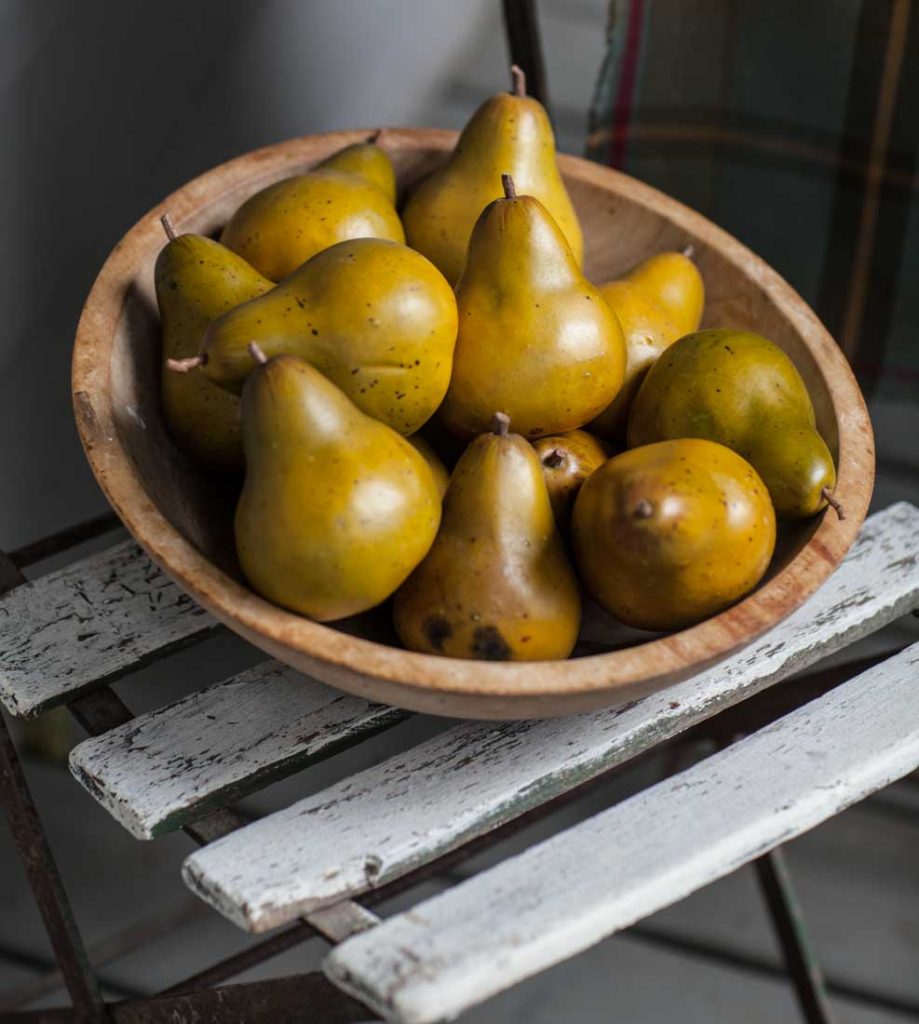 Candlesticks
I actually am showing a simple candelabra, but you don't have to use a candelabra, candlesticks work just fine. Candlesticks or a candelabra work so well to provide candlelight and ambiance to a room. They work in all 4 seasons. The other reason I am mentioned candlesticks is that they give your table height. You want varying heights and textures. I used an iron candelabra, buy you could use a crystal one, or silver candlesticks or even wood ones.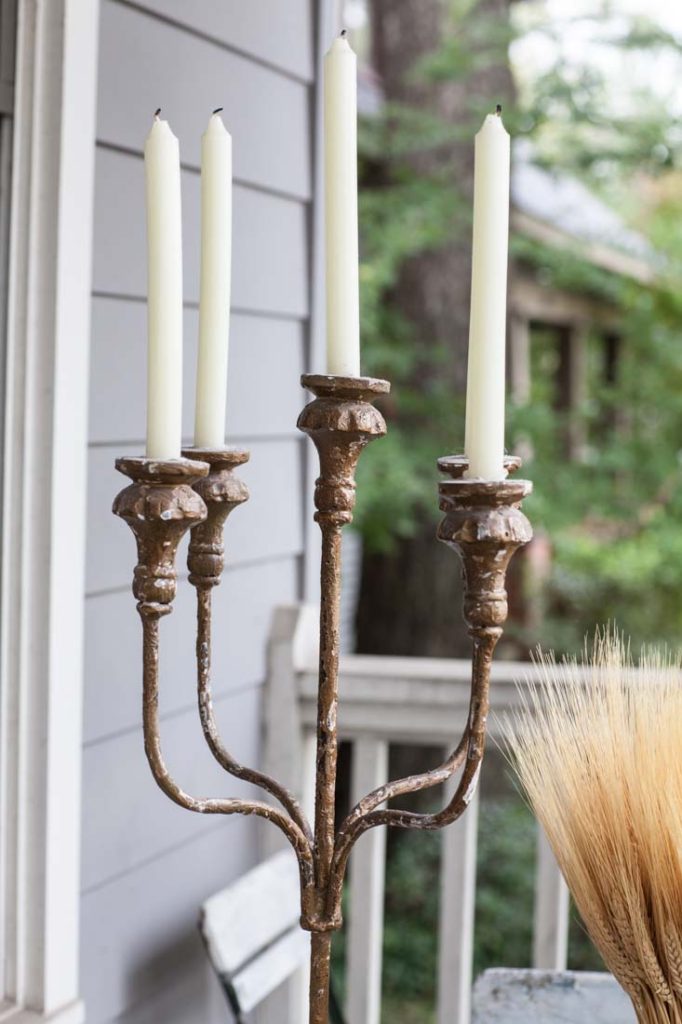 House Terrarium
affiliate links
I have a couple of house terrariums. They are perfect for filling with seasonal goodies. For fall, I've filled it with Baby Boo pumpkins. I didn't find this exact terrarium on Amazon, but I found one that is pretty adorable and under $20. It also has some pretty good reviews, CLICK HERE.
We are a participant in the Amazon Services LLC Associates Program, an affiliate advertising program designed to provide a means for us to earn fees by linking to Amazon.com and affiliated sites.
The terrarium can be filled with seasonal things and kept out all year. Bored with it on your dining room table? Then move it around your home. I refill mine with different things and move them around the house. It always looks fresh and new.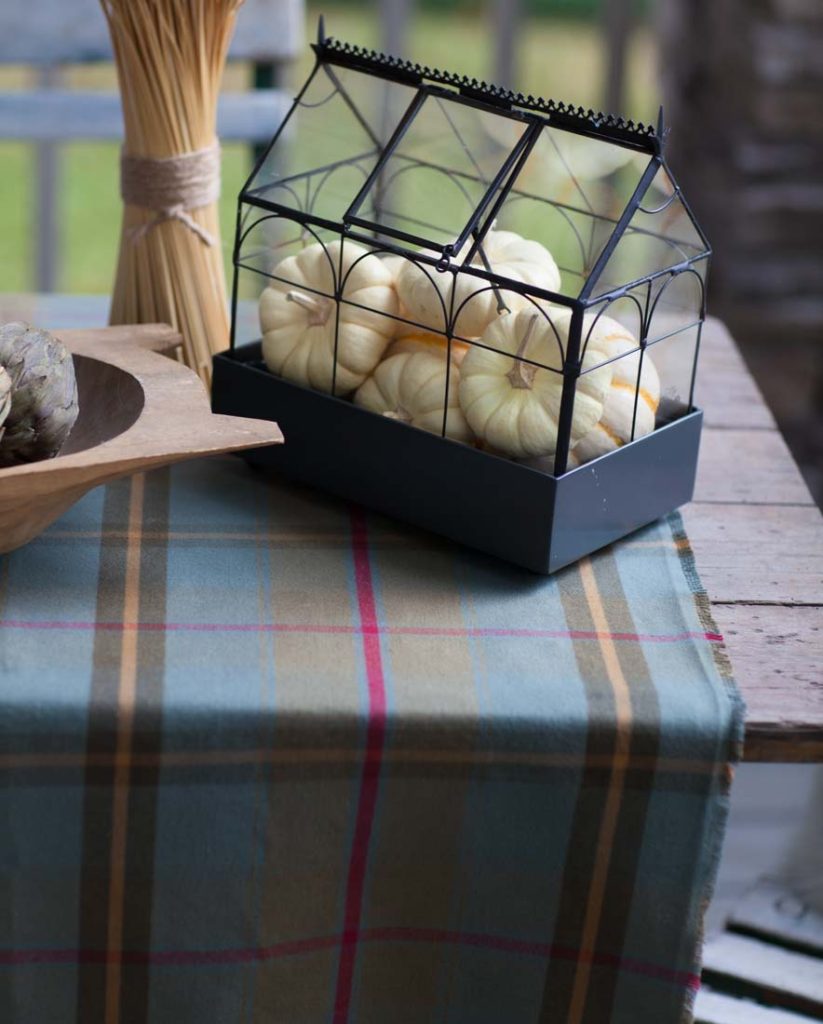 Then I fill in with other things. Change out your tablecloth for the seasons. Calico is a sponsor of Cedar Hill Farmhouse, and I love to go check out the fabrics in person at my local Calico store. It's so easy to buy a small amount of fabric and make my own table cover. This gorgeous table cover is about a half yard of the Colter Falls Ancient Tartan from Calico. As you might notice I didn't worry about it covering the entire table.
If your table needs more, just fill in with more season items. Today I used the wheat stalk.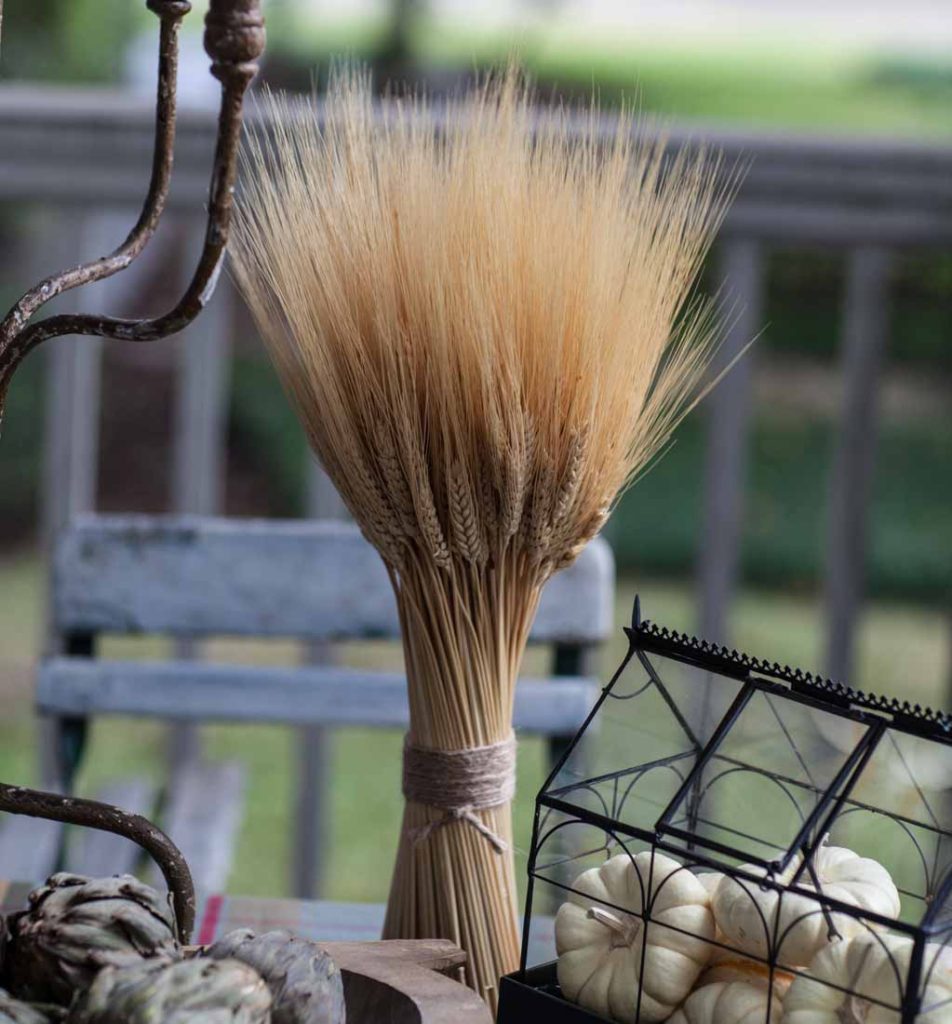 Are you ready for holiday overnight guests? You will be after you listen to this episode.
PODCAST EPISODE 119 SPOILING OVERNIGHT GUESTS