Let's talk dining rooms. I want you to have an amazing, jaw-dropping, gorgeous room that everyone loves. You know the room. It's at the house that you love to visit, because it's just so light and airy, while at the same time warm and inviting.
First, I moved this clock into the dining room.
I had shown you this clock when I got it from Joss and Main.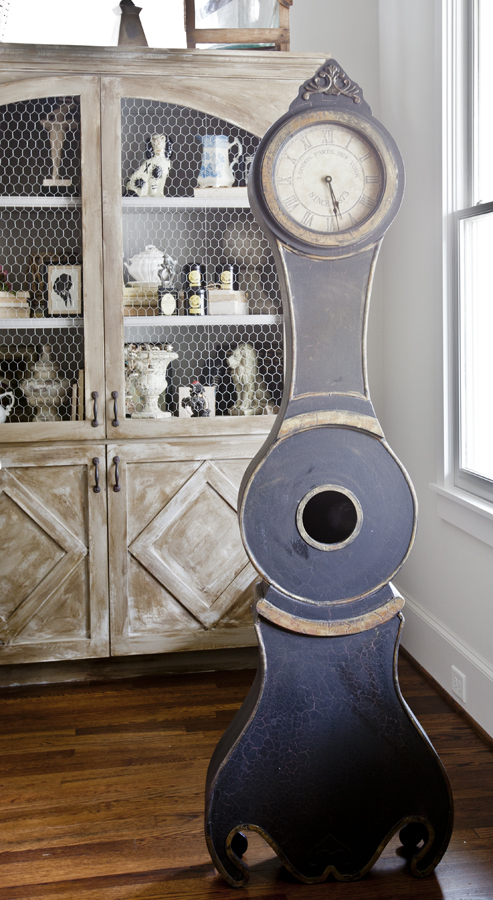 Since then I painted it. You can read more about that HERE.
It was in the living room, it was just getting lost in the shuffle in there.
I tried moving it into the foyer, but I wasn't sure.
Then I moved it into the dining room. The old cupboard that was in here got moved to the guest quarters. so I had a bare spot.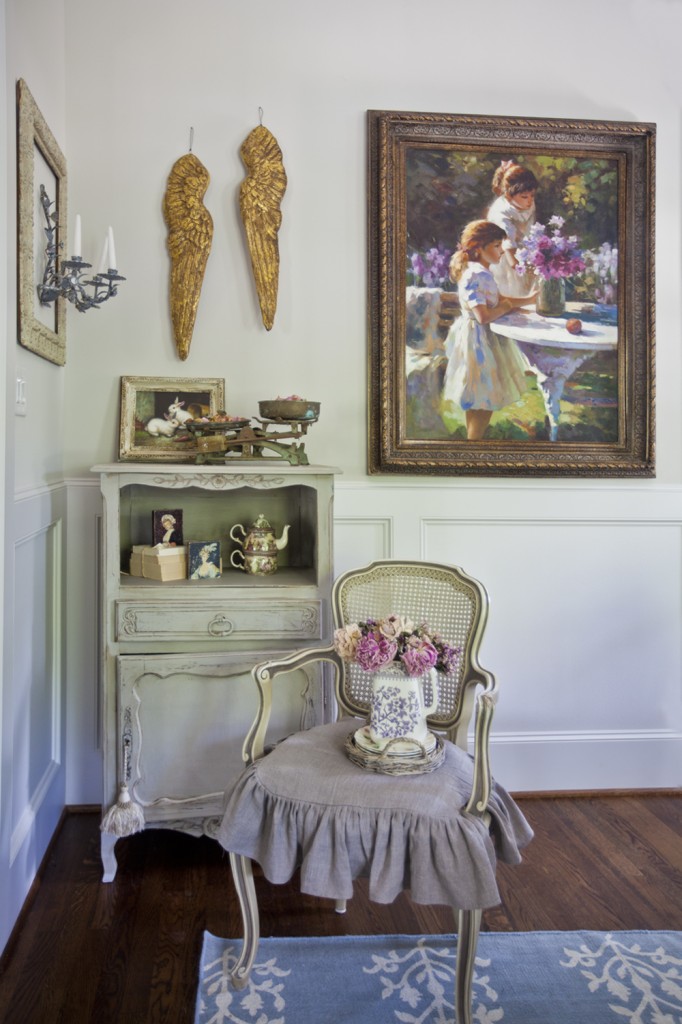 I really love it in here. Why? It was getting lost in the living room, but in the much smaller dining room, it has pride of place. You see it first thing as you walk in the front door.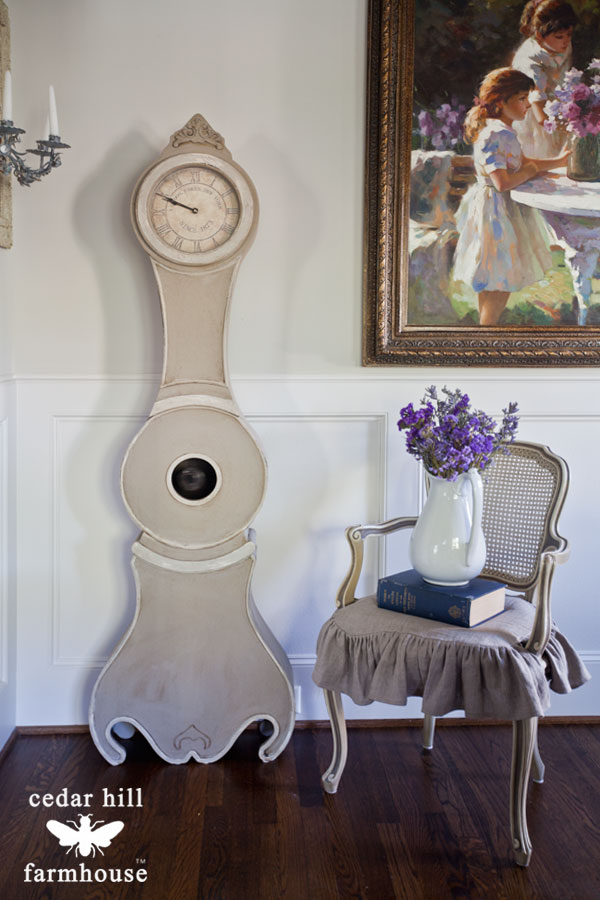 Because of it's small footprint, it isn't in the way in the dining room, but makes a statement, none the less.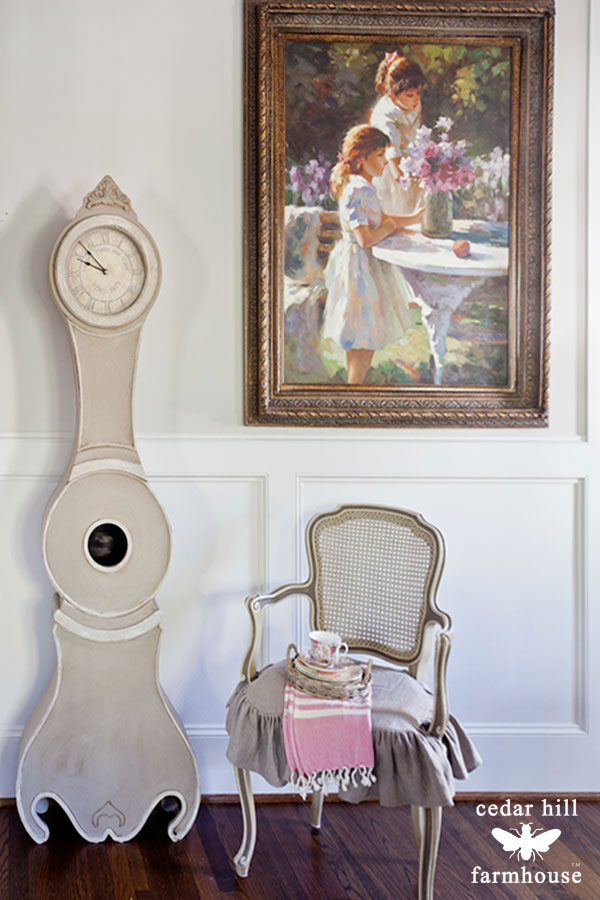 Another change in here is this fab bench, also from Joss and Main.  I bought it using credits from Joss and Main. Here is my affiliate link. JOSS AND MAIN.  Using the bench instead of chairs means you can see the table better.
Now let's turn out attention to the table. Here the before.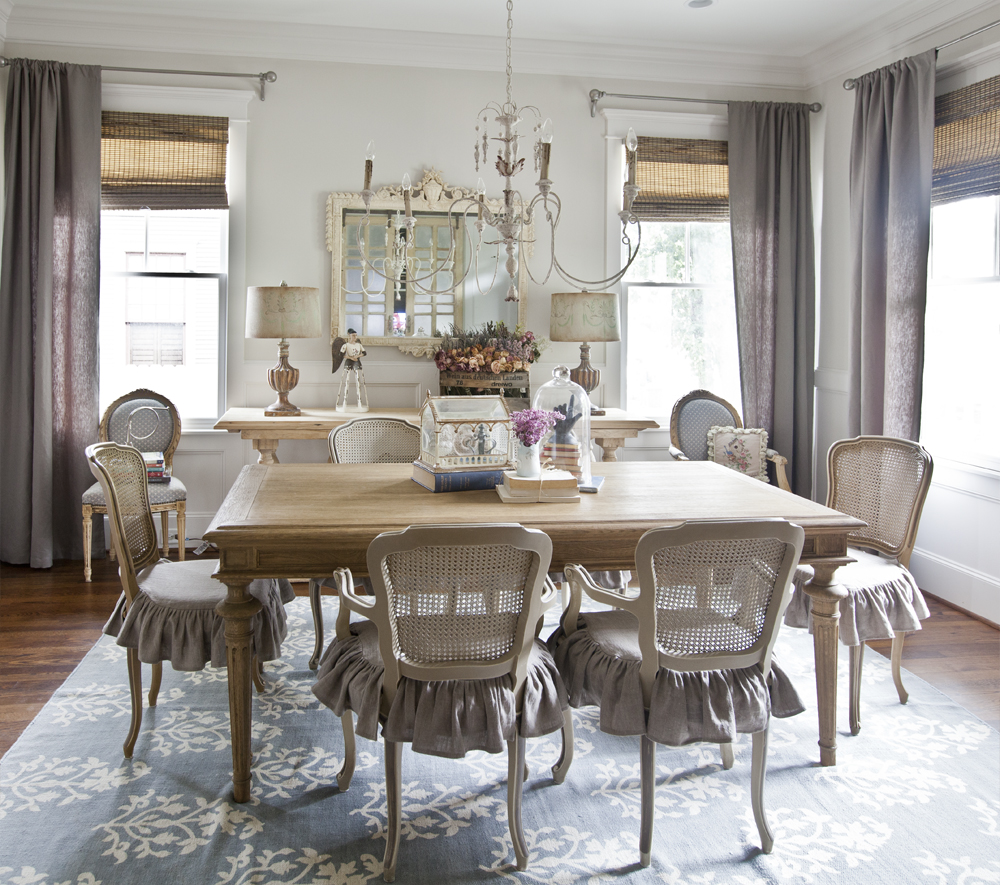 And here is the after. See how you can see the table better when you have a bench in front of the table?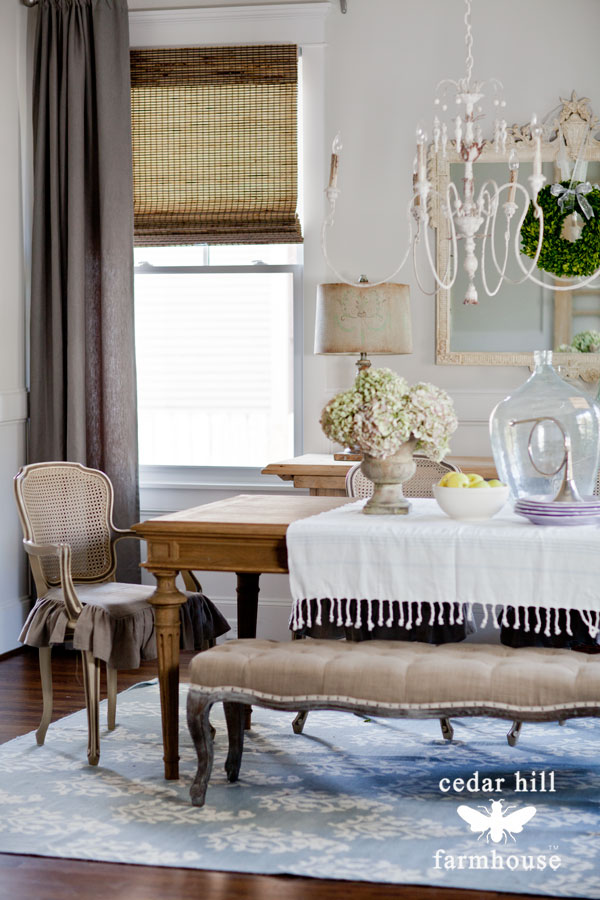 BTW, I got tired of my flowers dying, so I am using dried hydrangeas in the dining room these days. They actually look pretty good dried, while some dried flowers definitely look dead.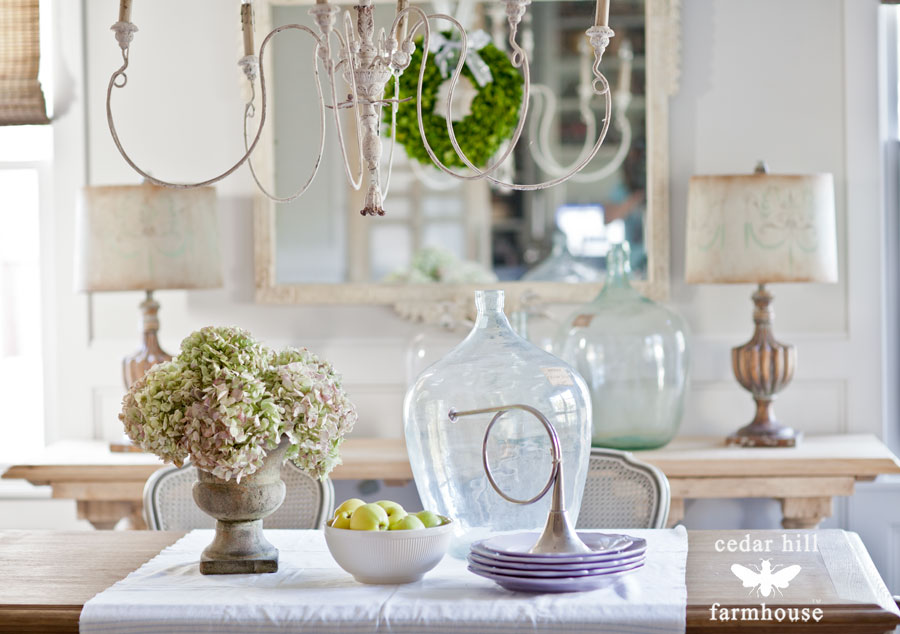 I am using a softer look on the console too, with mostly bottles and cloches. Light and airy works for me. The tall bottle adds height, but you can still see through it, so it doesn't feel cluttered. The tablecloth throw and the small towel on the chair were provided by Turkish T. I love that fringe!! Their towels are so beautiful and I use them throughout the house.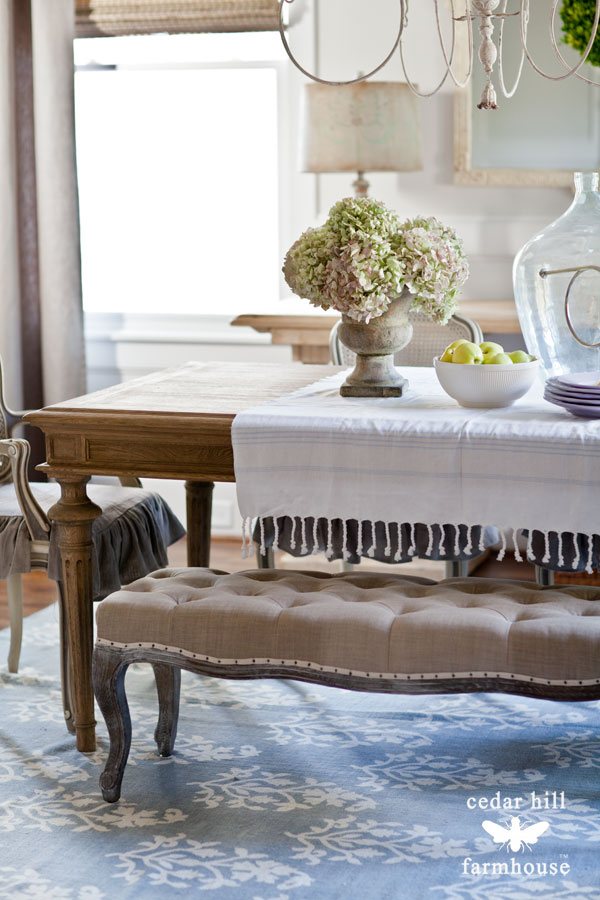 When we atcually use the dining room, it remains to be seen if I will use the bench. I personally like to lean back in my chair, so we'll see. But for now I love it in the dining room. I am always amazed at how just moving things around makes such a difference. Yes the bench was a new purchase, but still it was very affordable with the loss Joss and Main pricing and with the store credit I earned from referrals.
So what did I do with the chairs I moved out of here? Well they went into the breakfast room, and the breakfast room chairs went into the guest quarters… Never mind, I'll show you later!!
So what are my tips for today? Try adding these 4 things to your dining room.
1. A long bench instead of chairs in your dining room for a fresh open look.
2. Dried hydrangeas to give your room a hint of color.
3. A large bottle to your table to provide height, while still feeling airy.
4. A fringed throw for a fresh new look.
So that's my list. I would love to know what you do to give your dining room a fresh look.