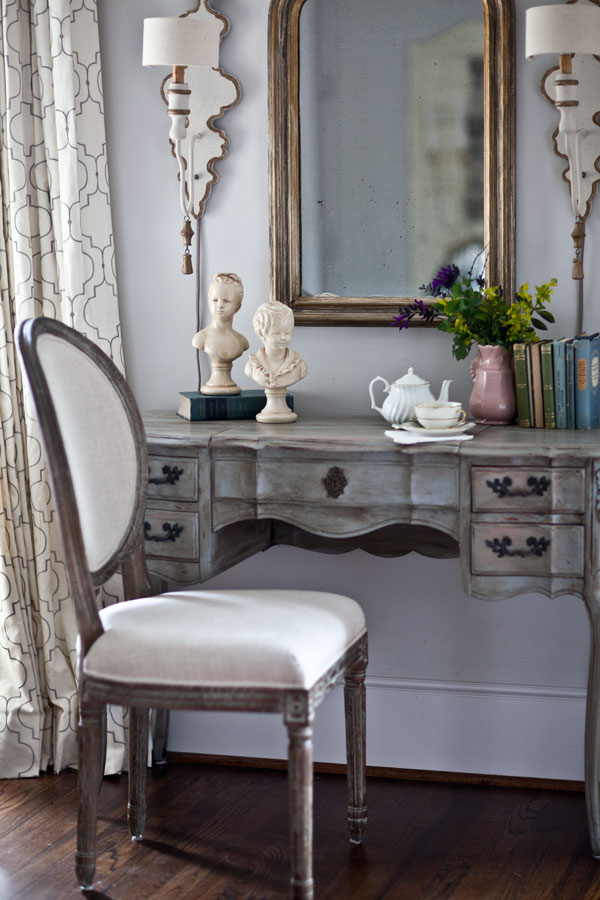 Let's talk about desks and Farmhouse French style. What do you put on yours? It occurred to me that I had 4 desks, and so I thought it would be fun to talk about all of them, what makes them Farmhouse French. The first one is a vanity/desk. This was a thrift store find and looked like this when I got it.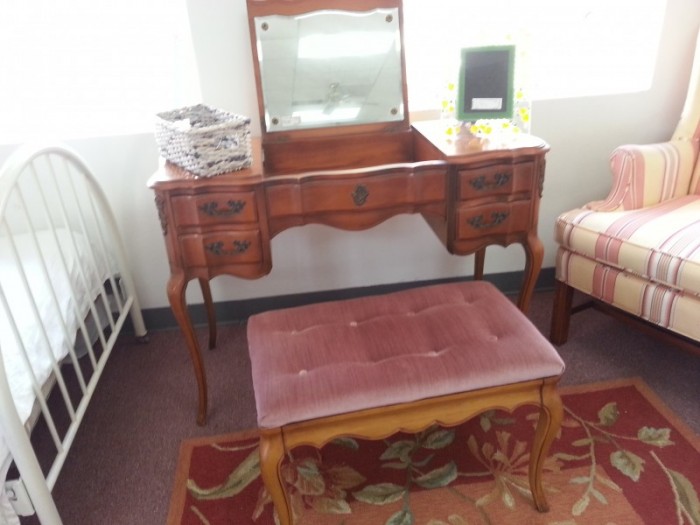 It's a mid-century American piece, but has really lovely detail. It is definitely in a French style but made in the good ole USA. The vintage items, the busts, books and vase, give the desk an authentic feel.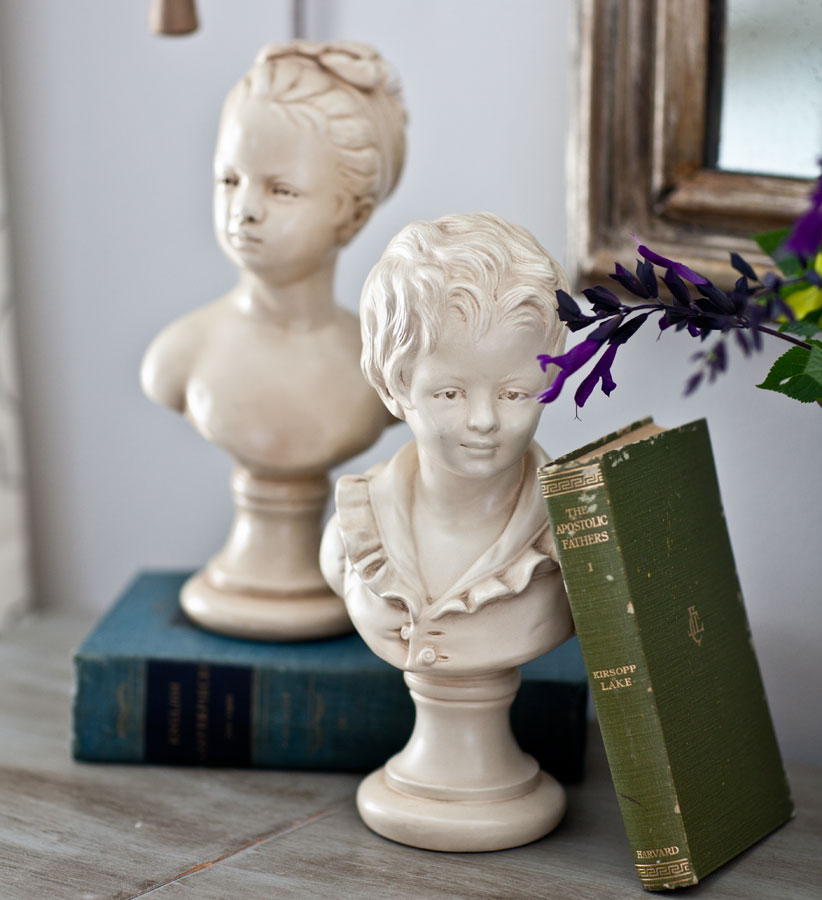 You can see how I did the finish here. VANITY/DESK REDO
Now onto my main desk. This is the real deal, a very old antique desk from France. I grabbed this puppy at a French antique auction. It was not cheap. I was bidding against someone else who really wanted it.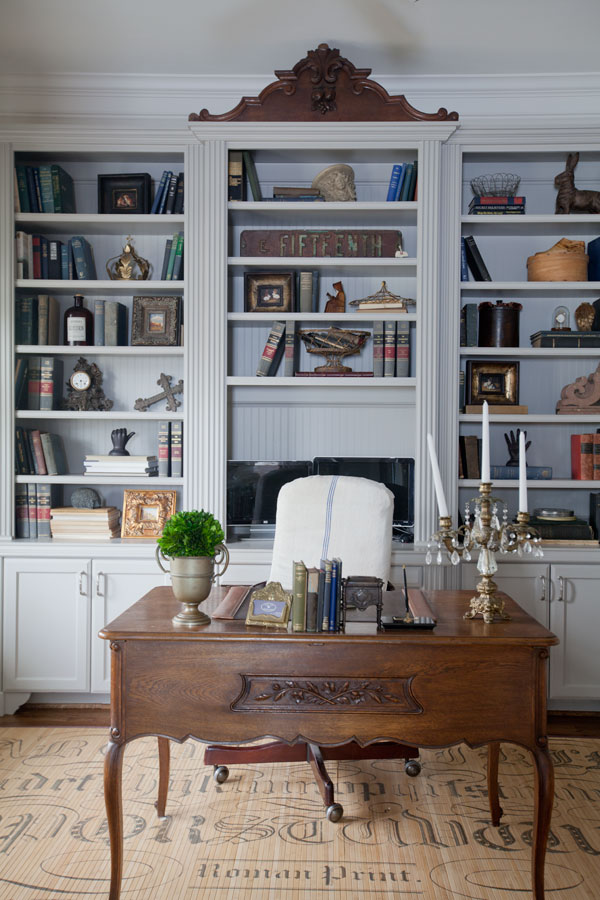 But oh well, I do love it. I mean, look at that hand carving! It's a bit small, but it works.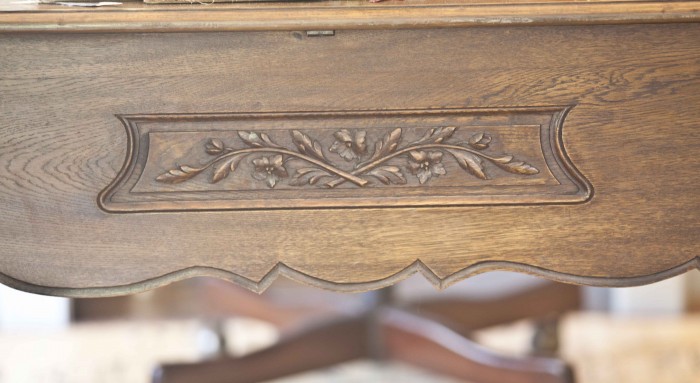 The desk chair is covered in a slipcover I made using drop cloth and a vintage grain sack. You can see how I did it HERE.
On my desk I have an assortment of old and new things. The books are vintage, along with the super-cool trophy and candelabra. It doesn't usually look this neat. Right now there is a stack of stuff on my desk. I would dump it all in the trash, but I think there are a few bills in there.
I really wanted a painted desk, but this one is so lovely, that I won't be painting it. I love it just the way it is, although a painted desk would have been pretty in here.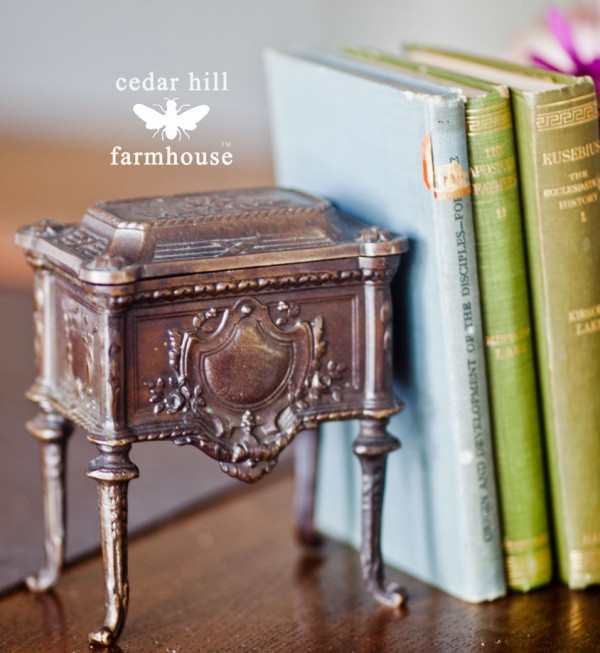 The third desk is a bit of an unknown for me. I think it is about 10 years old, but I am guesing. It was painted when I bought it. It is in a French style, and I am unsure where it was made. This is in my closet. the trophy holds some flowers and I have a sweet teacup there for my morning tea. Paired with a Louis XV chair, the look is very French to me.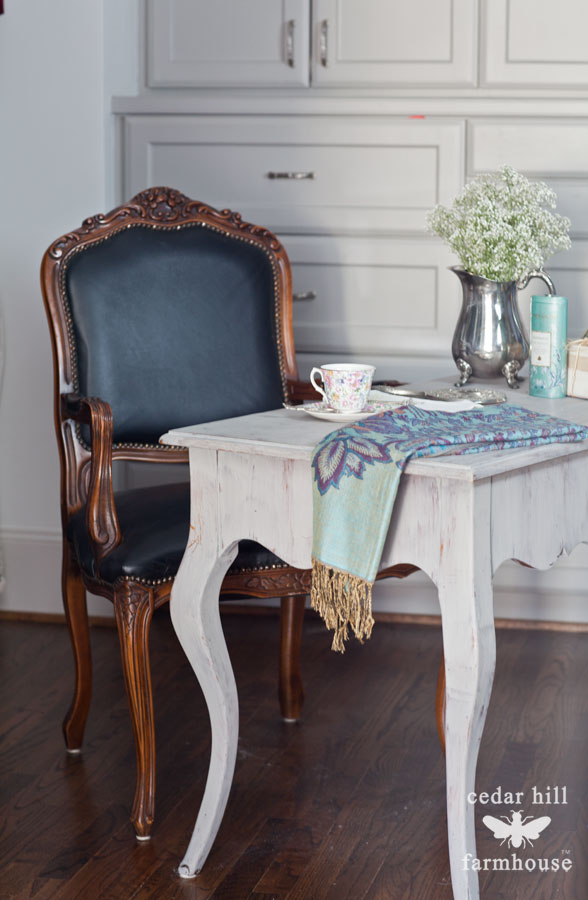 Now onto my last desk. This last desk is at the farm. It is very, very old. I changed out the hardware because I didn't like what was on it. I doubt it was original. I kept that hardware just in case, and added something I liked. This desk is not French, but is paired with a French mirror and a French chair. Of course you can mix it up and use a French this or that with something that is not French.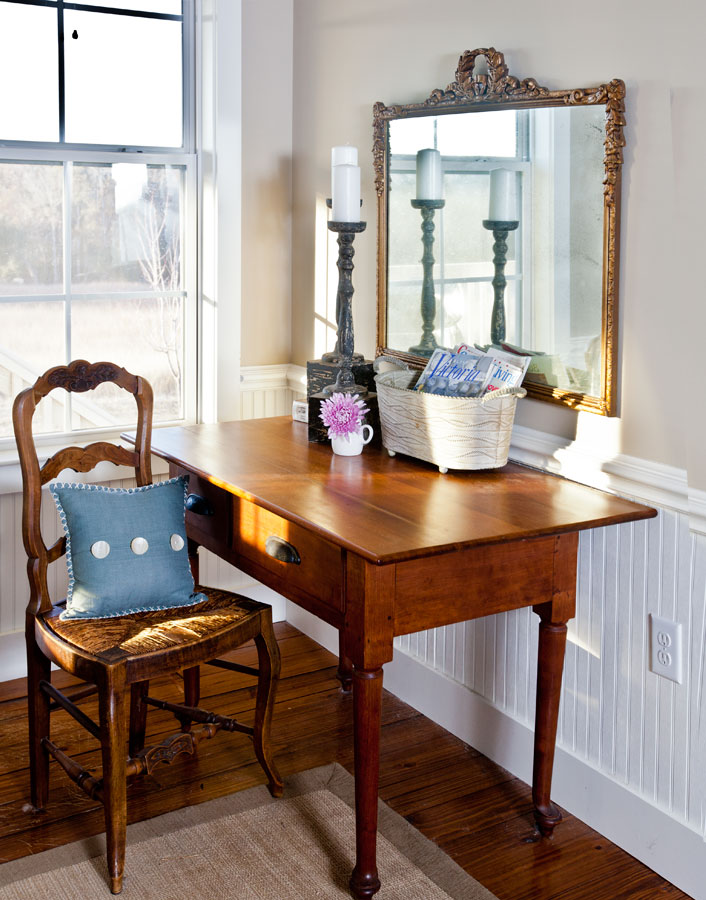 So I think the bottom line is if you want a French desk, it's great to start with a desk that is actually French, however, it not necessary. You can give a desk a French look by using vintage items on top, candlesticks or a candelabra, pairing it with a French chair or even adding a French mirror above it.