Why do I do this to myself?  My favorite project?  How can I choose?  I love them all!
Well if I HAD to choose, these are the projects I would select.
1. The first one is the cover I made for the daybed on my back porch.
This was a big sewing project because I had to make 10 pillows as well as the cover for the bed itself.  This was my first grain sack project and really the first project I did after starting my blog.  I used vintage grain sacks for all of these pillows.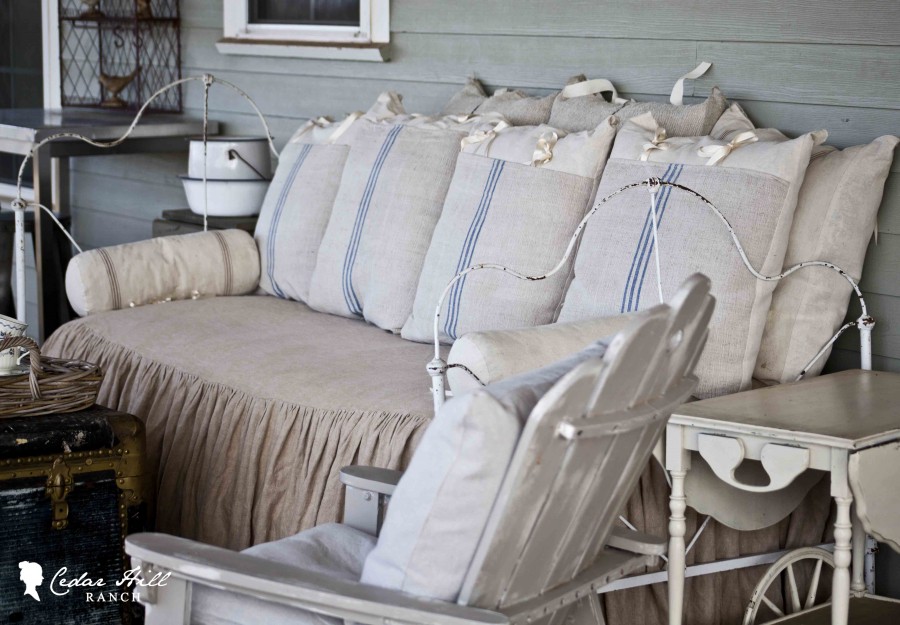 2. The second one would have to the rustic beam and curtains I added to the powder room.
I cut the board and hung it pretty much by myself, so I patted myself on the back big time when I finished this one. I also gouged the wall when I dropped the board, but really what are a few scratches among friends?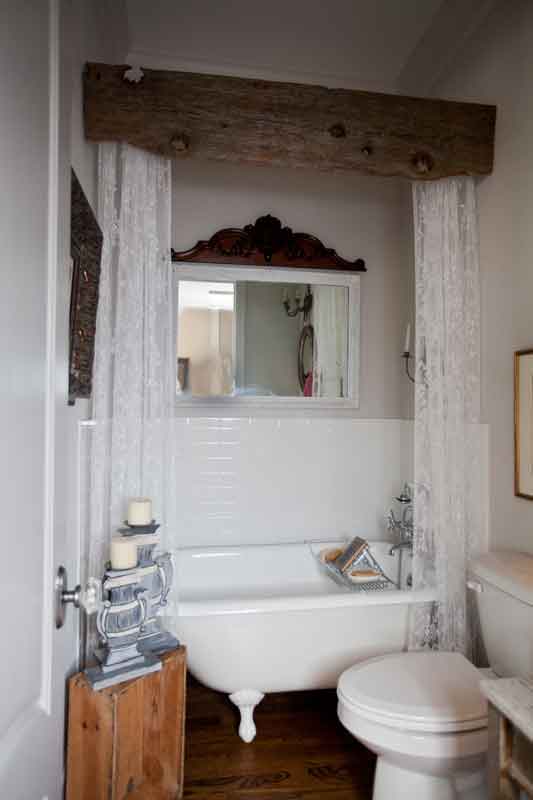 3. The last project I am selecting is going to have to be the slipcovers I made for my dining room chairs. I also had to reinforce the seats, and I cut all of those boards myself. I might have burned the motor out on the saw, but again, that's not the point.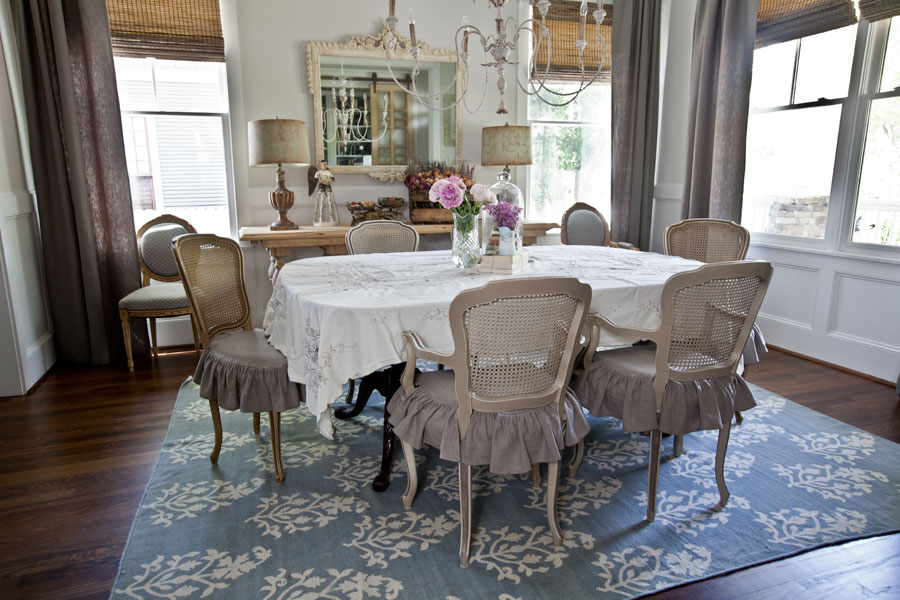 So now that I shared my favorite projects with you, what are your favorite projects you have completed???