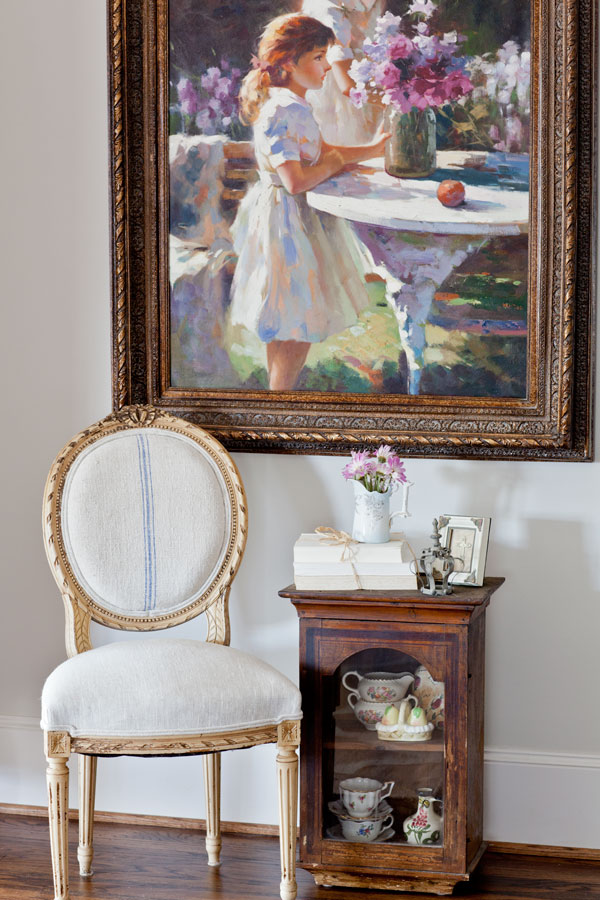 I know some people are over grain sacks, but I don't think my love of these vintage fabrics will ever go away. They are so full of texture, they wear well, and have quite a history. I love their simplicity and humble origins. There were, of course, used by families to transport grains to the mill to be ground into flour. Each family had their own unique markings on the sacks to distinguish their bag from their neighbors'.
I don't do the upholstery myself. I know some bloggers do an amazing job, but that is not something I want to learn, so I hire it out. Here is what this chair looked like before. This fabric is not original, and actually did not look as good in person as it does in the photos.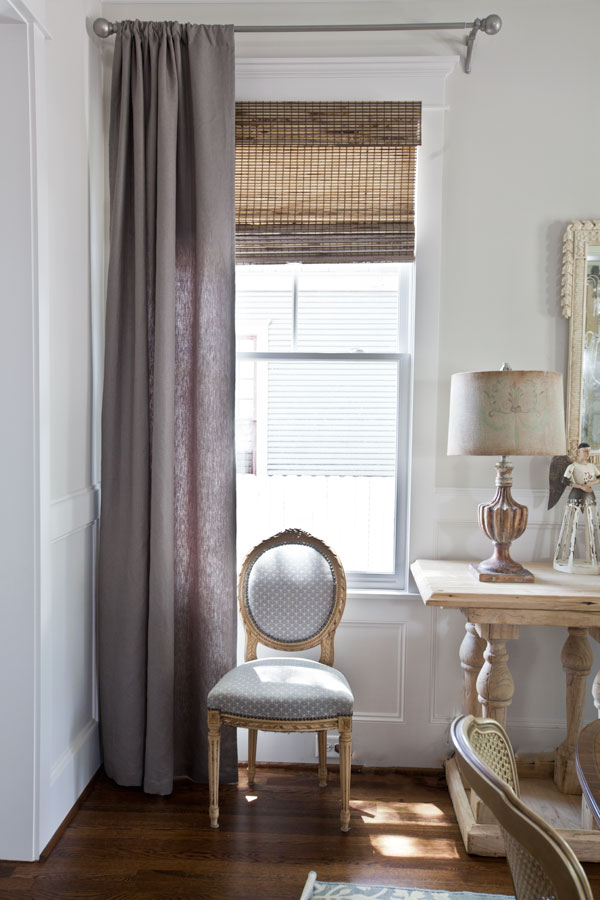 This side chair came with a companion arm chair shown below. I had this piece redone as well.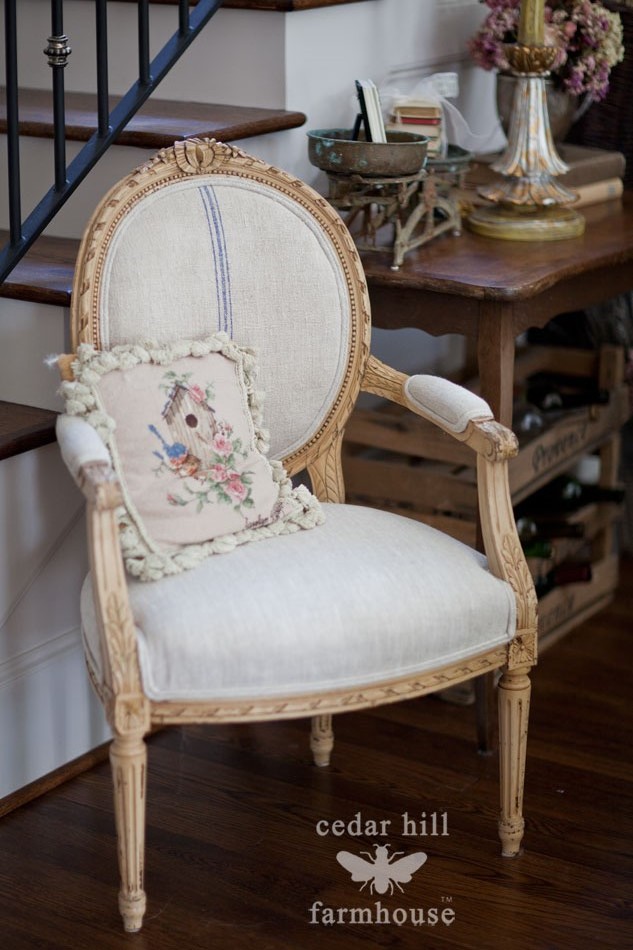 The seats have been covered in new linen selected to match the vintage grain sacks used for the back of the chairs. As you can see the fabric was used on the front and back on the chair.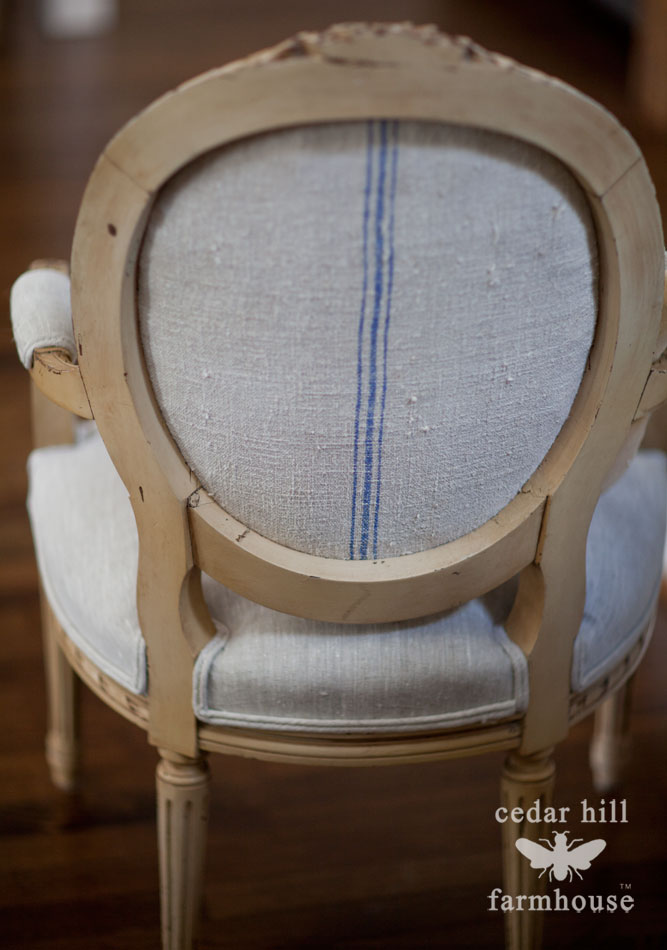 Below is the before of this chair.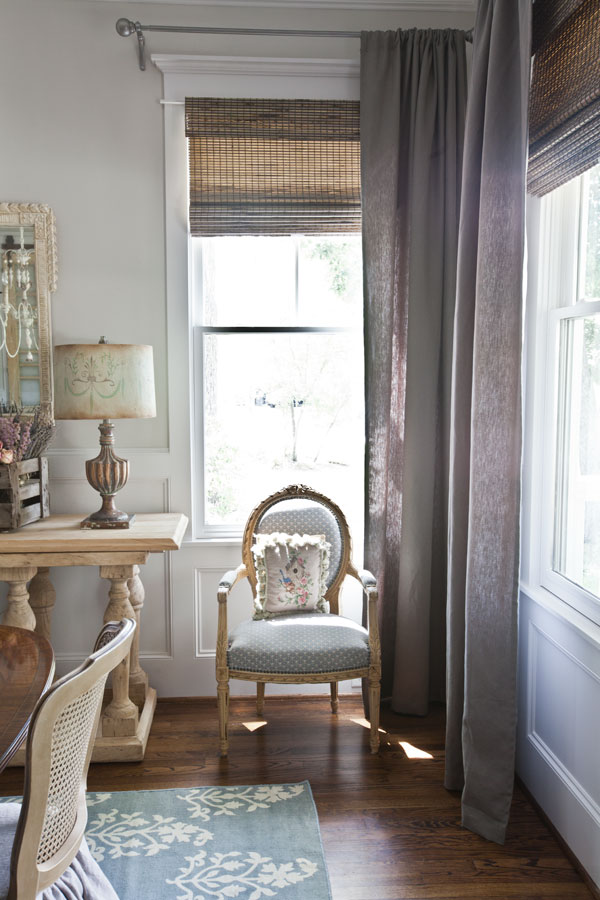 At the same time I sent the chair off for a new look, I also sent away my fireplace screen. Yes the screen is purely decorative! I didn't like the black hole that is my fireplace for most of the year year, so I like having the screen in front of it, when it isn't in use. And this is just an exquisite piece of furniture. The carving is intricate and delicate in what I believe is Walnut. This is just not something you can buy new, based on my research. So I bought it because it is a thing of beauty. I doubted I would ever see one again this lovely. I selected a striped gain sack for the upholstery, and had it monogrammed. There are some smudges on the fabric, but it's probably over 100 years old, so it's going to show some wear some where.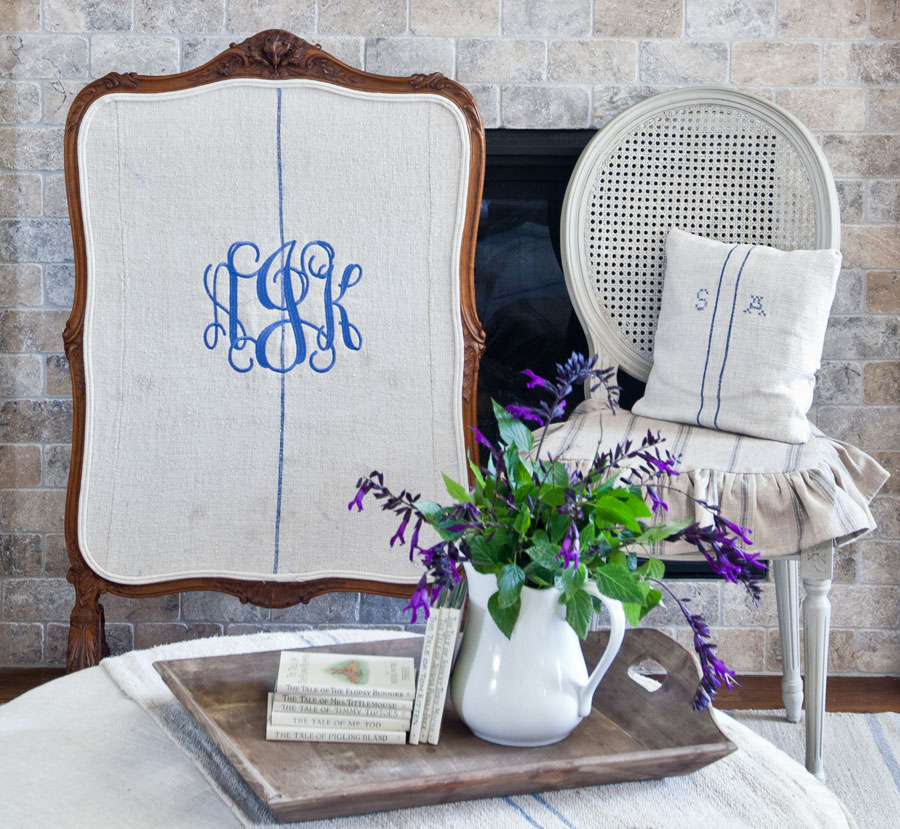 When I got the fireplace screen it looked like this. It was covered in what I believe was the original tapestry. The tapestry was quite dirty.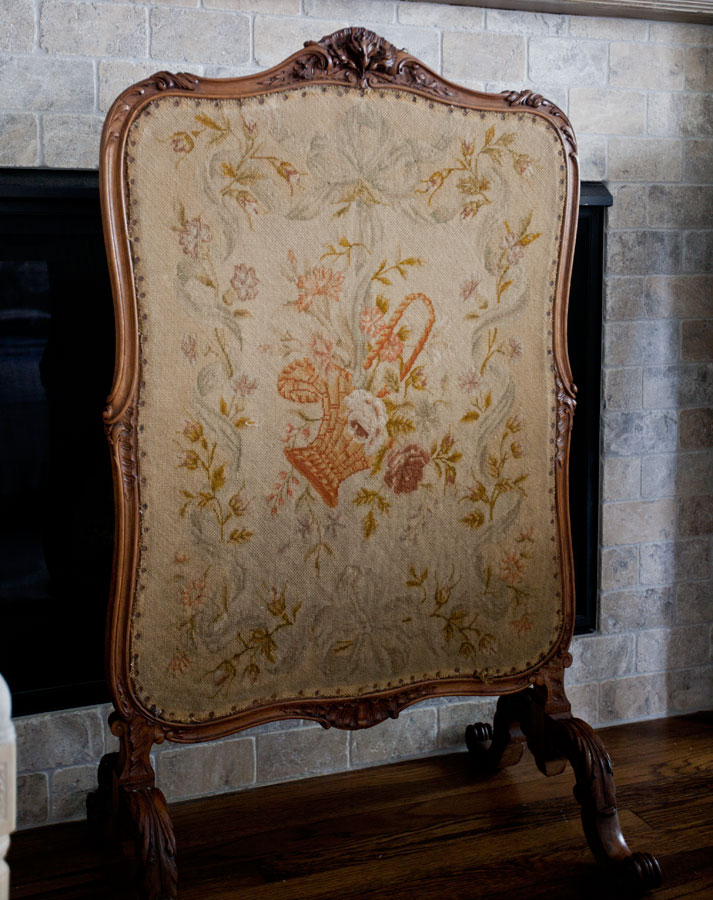 While I was trying to decide what to use for the screen I tried a few things on for fun. I had some toile sitting around and applied it to the screen. You can see how I did it here TOILE FIREPLACE SCREEN.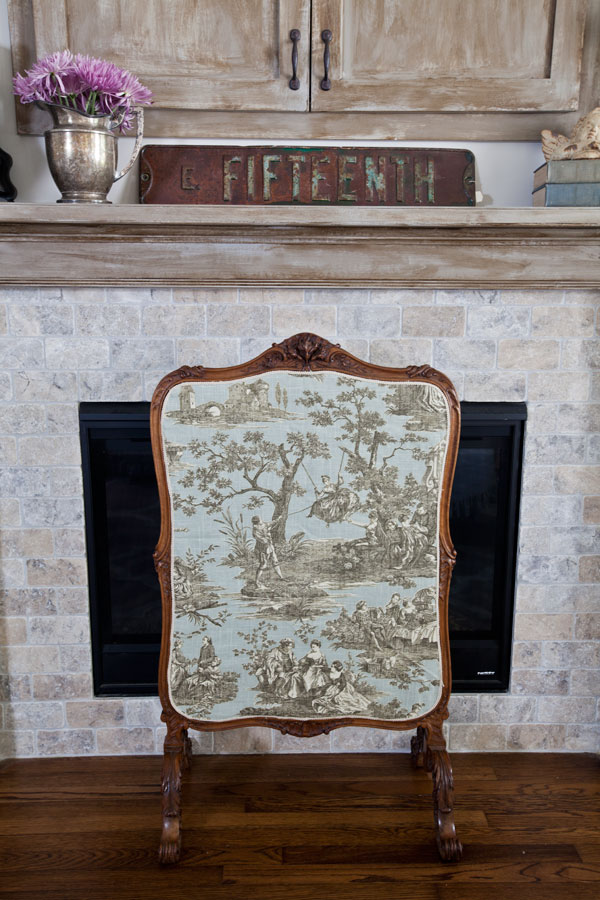 I wasn't too crazy about that, so I also tried a coffee bean bag.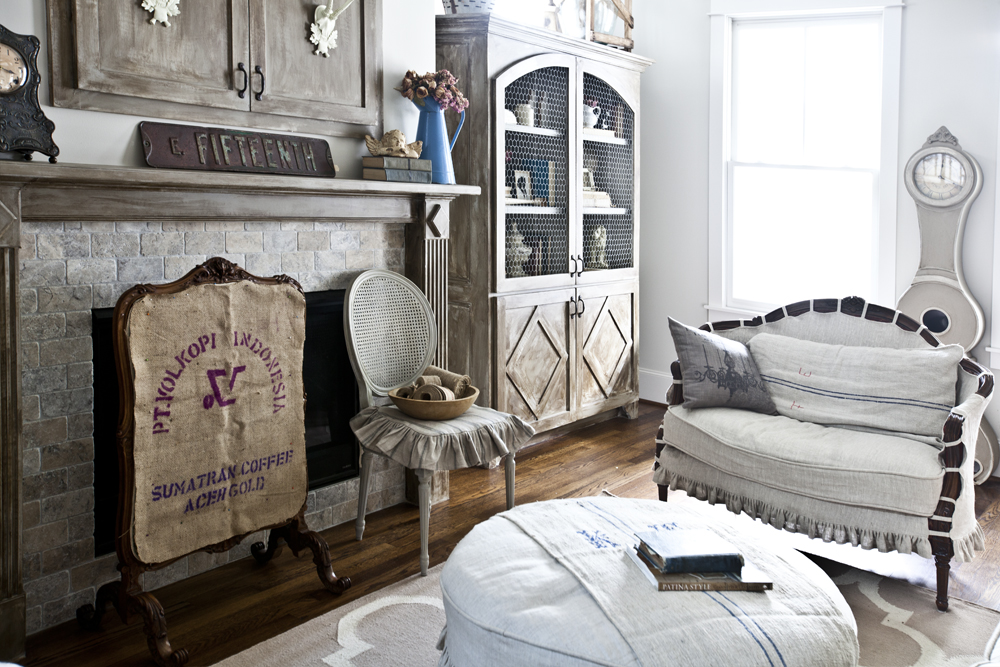 It was fun, but I prefer the grain sack best.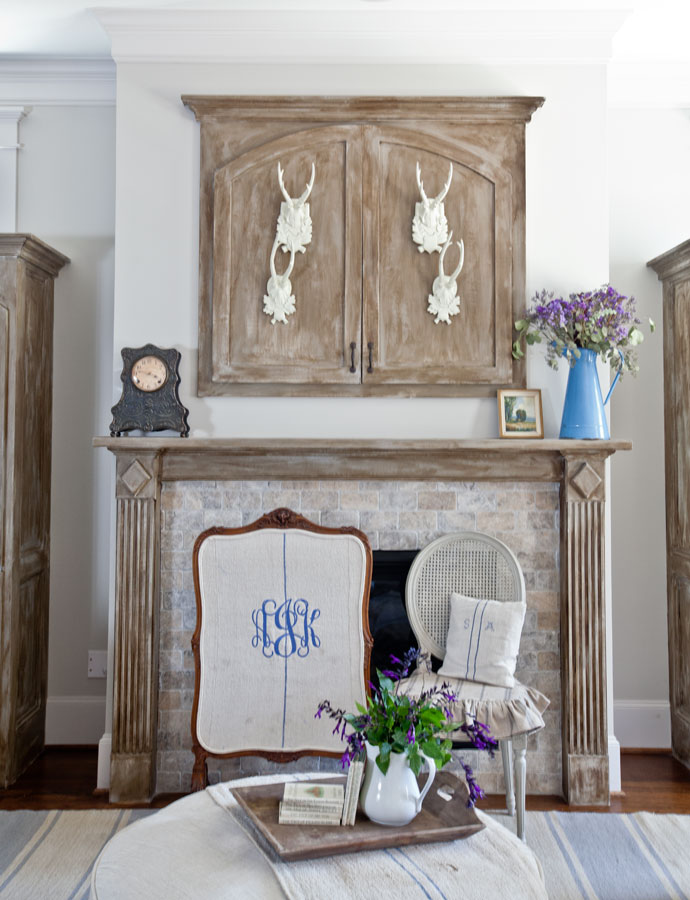 If you want to see more grain sack projects, you can find them here. 10 GRAIN SACK PROJECTS and ALL ABOUT GRAIN  SACKS.