Antiquing furniture is a hot topic.  I know my pins on antiquing are some of the most popular pins from my site. So today, I thought I would share 3 antiquing projects with you.  It really makes a big difference in how furniture looks if it has been antiqued.
The technique I use is very easy to do, and I think you will be happy with the results.  Before you begin though, I highly suggest you find an extra piece of wood that you can practice your technique on, to make sure you like the end result.  The last thing you want is to be in the middle of a job, and realize you hate the look, meanwhile your treasured cabinet from Great-Aunt Suzy has passed the point of no return.  Make sure you like the way the finish will look before starting on a piece of furniture.
Here is one of my test boards that I used before antiquing my new fireplace.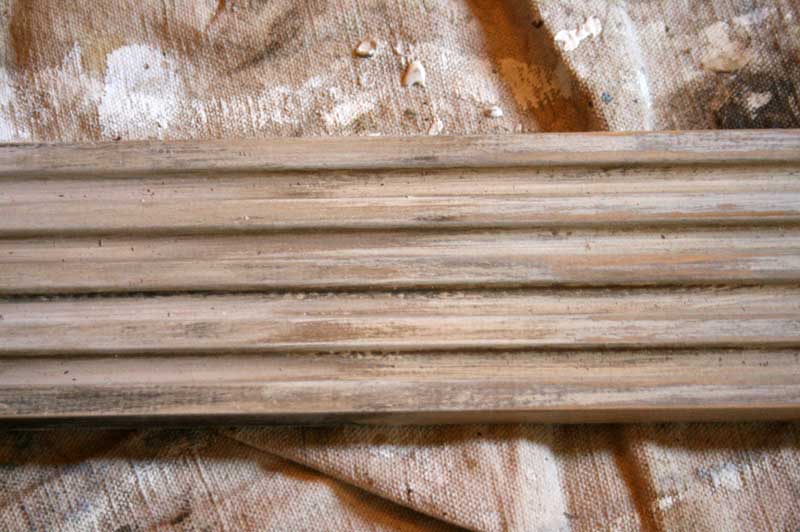 I'm showing you how I antiqued a built-in cabinet, a vanity, and a mirror today.  Enjoy!!