Bathrooms are small spaces, but it's amazing what you can do here to spruce them up.  Because they are smaller than other rooms in the house, every little detail counts.
Here are 12 simple bathroom ideas.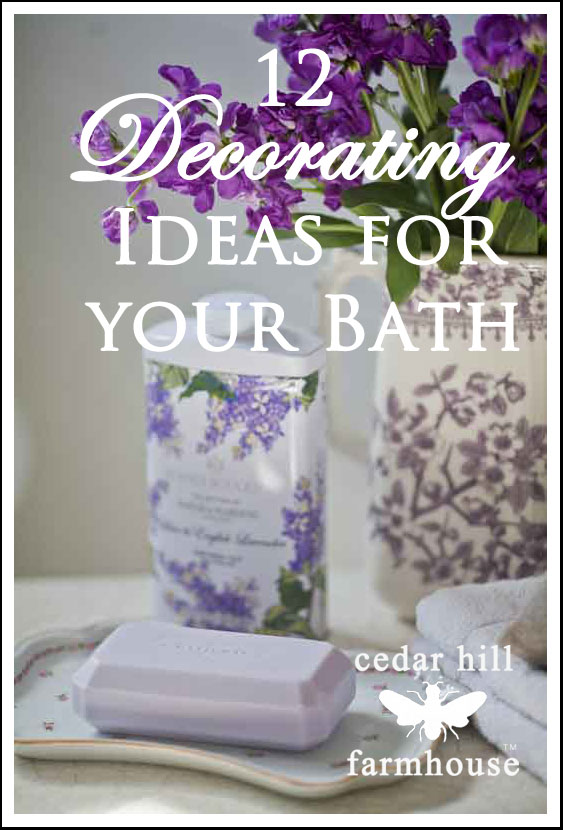 1. Crystal pitcher used as a vase to hold fresh Peonies
2. Vintage trophy to hold soaps and bath scrubs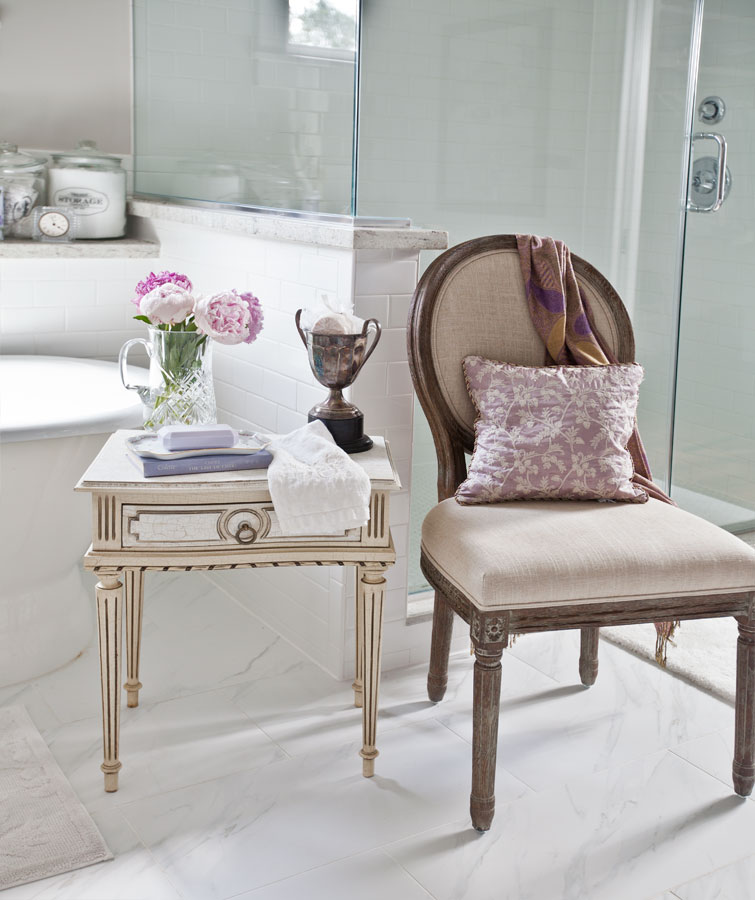 3. Chair in bath (great to changing clothes or to hold towels.)
4. Small table used to old soap and towels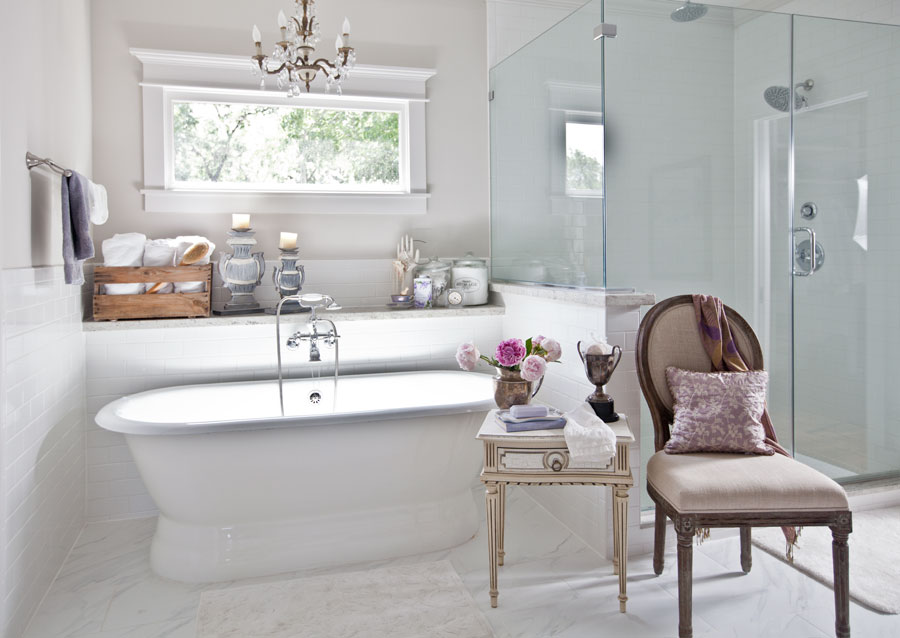 5. Decorative plate used to hold lilac scented soap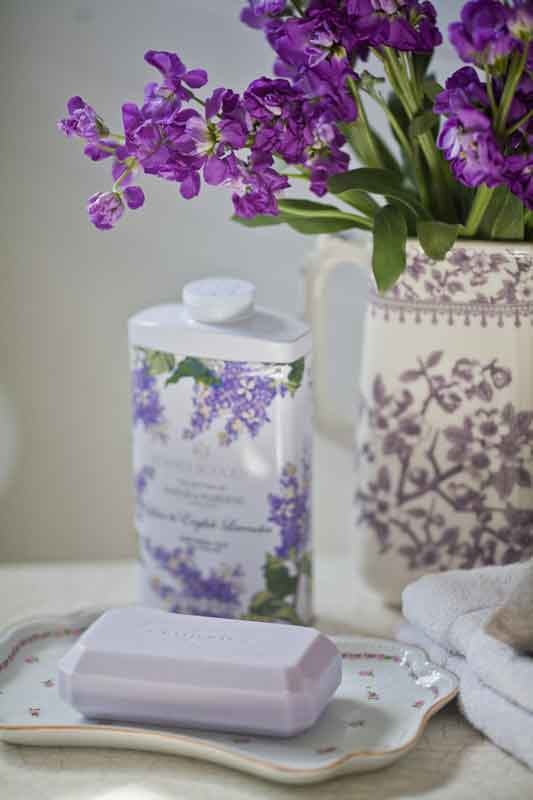 6. Edison light in lamp to use for a night light when a regular bulb wold be too much.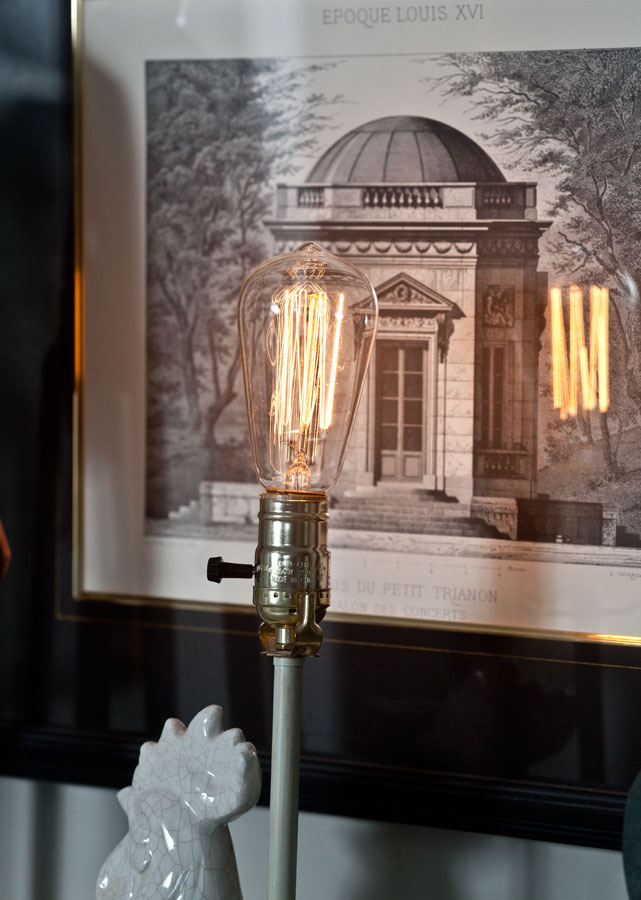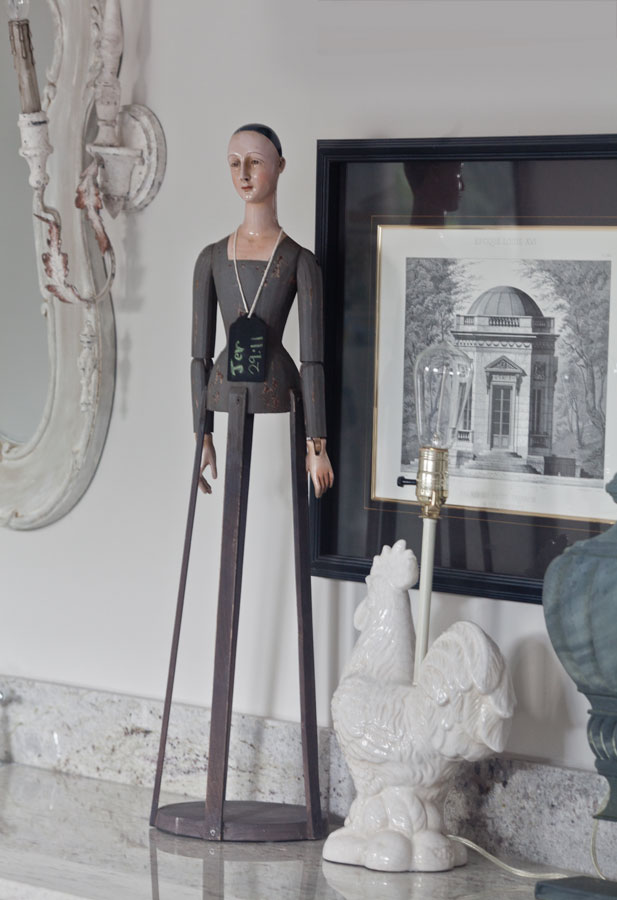 7. Smaller mirrors over sinks providing more room for artwork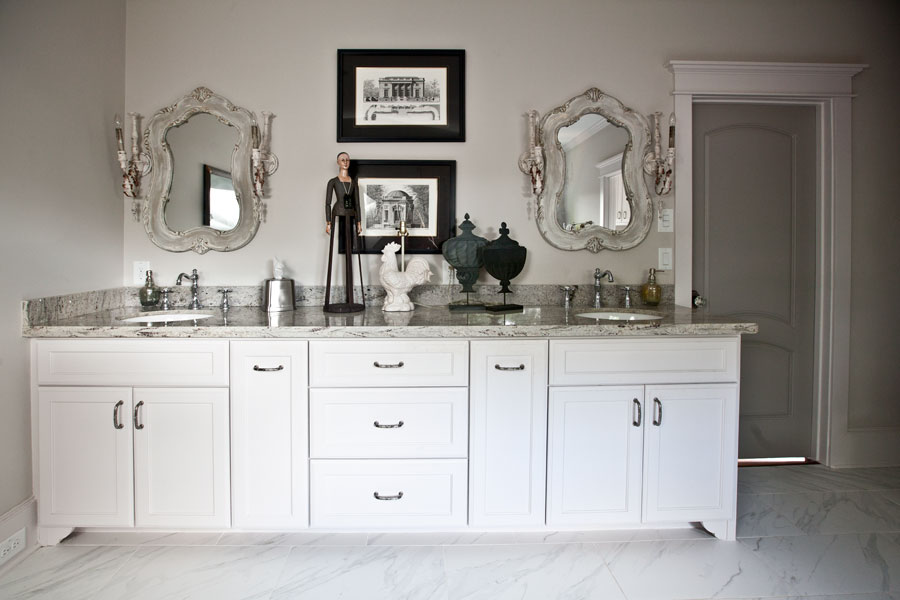 8. Using an armoire as a linen closet and for a full-length mirror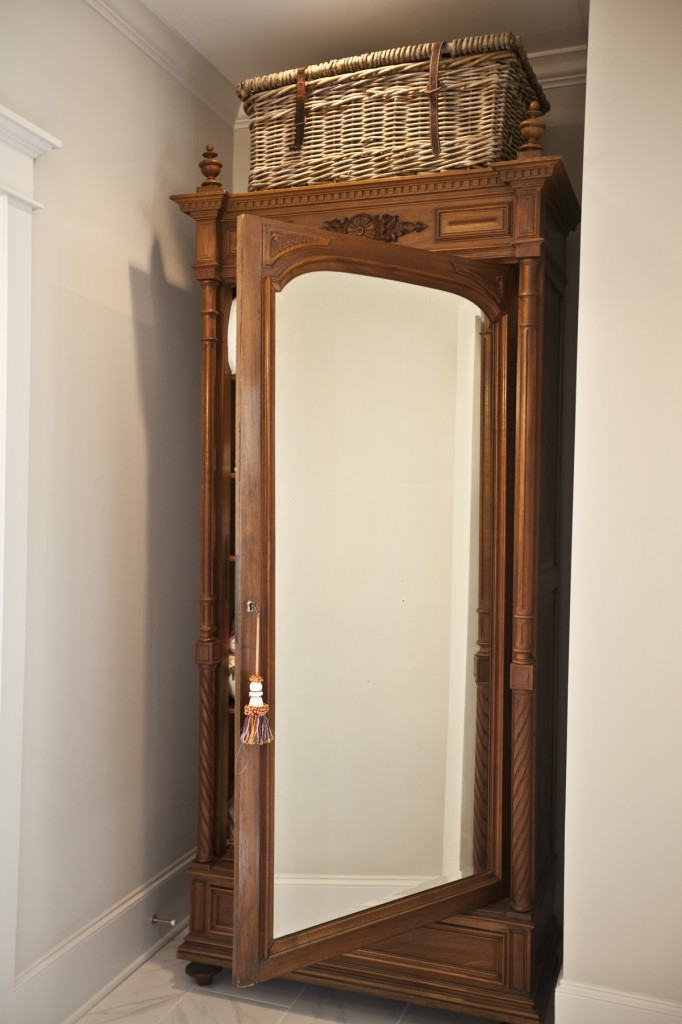 9. Hidden plugs and storage for hair dryer and toothbrushes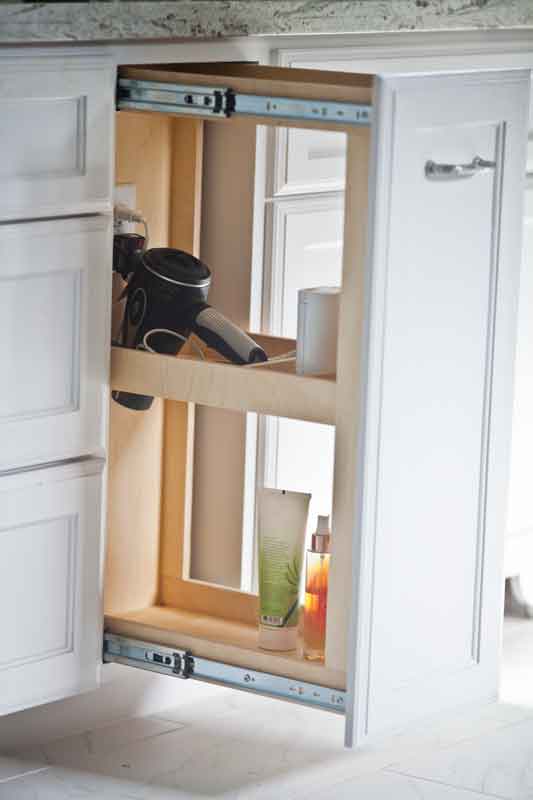 10. Storing bath salts in big glass jars (use a tea cup as a scoop)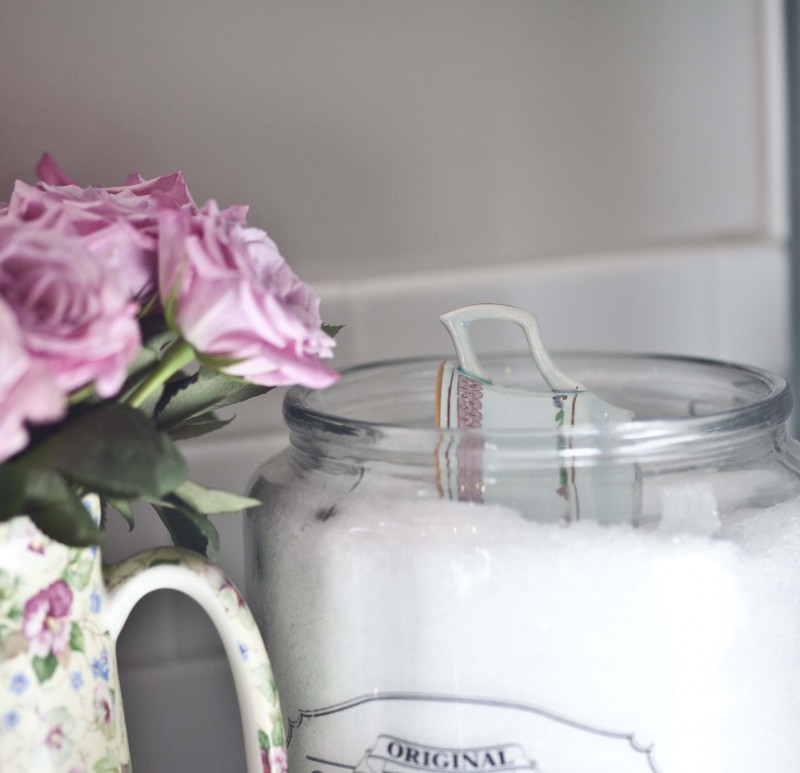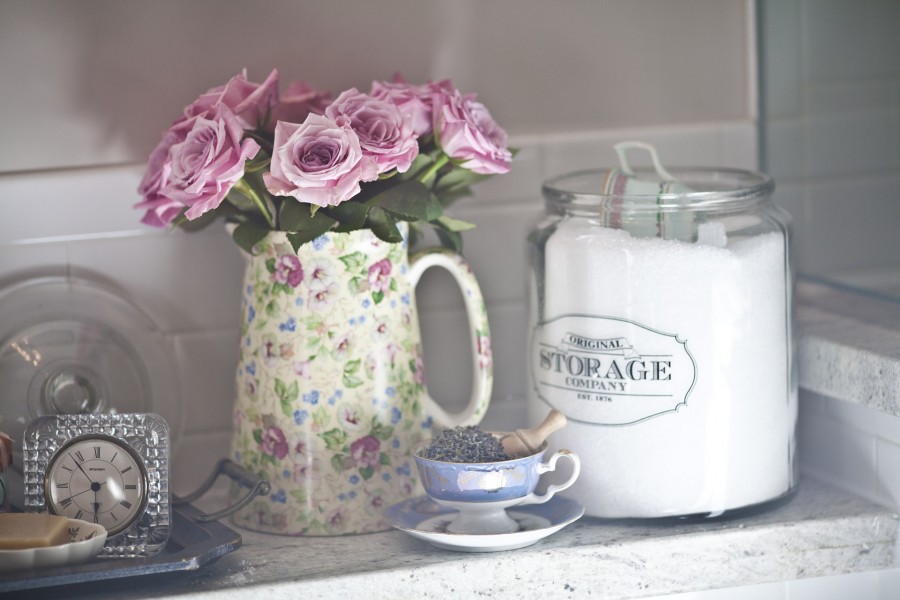 11. Using a vintage chandelier in the bathroom. (Check with a licensed electrician first.)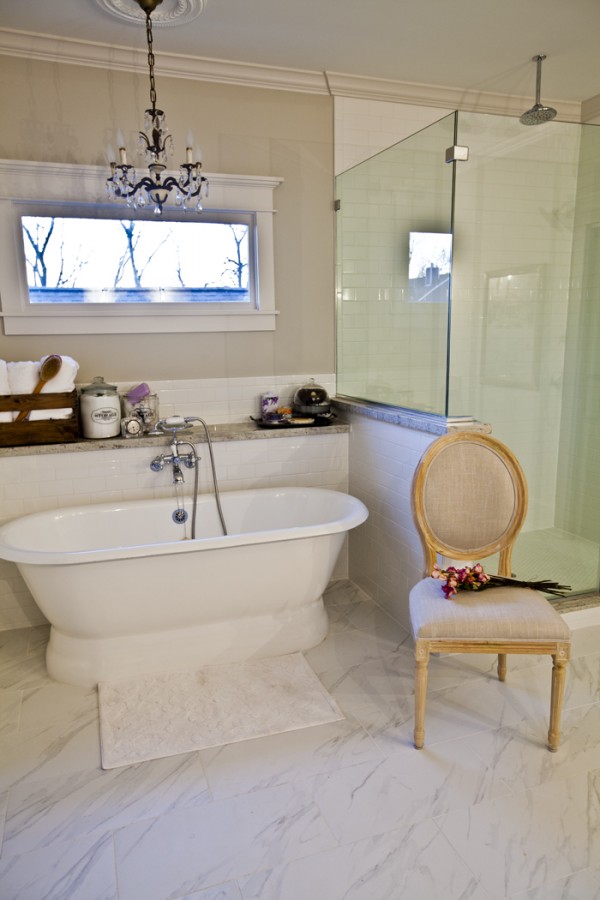 12. Use decorative hooks to hang fluffy robes.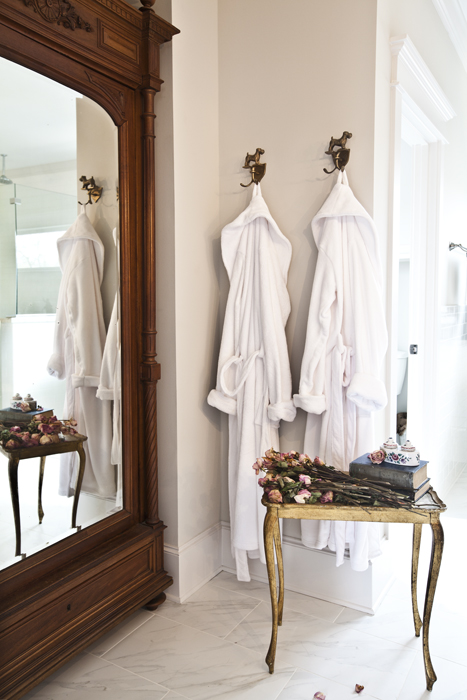 So those are my bathroom ideas, what are yours?