What's a 'riser'? Oh you know, it's that thingy you use to make something a bit taller. I got this one from Round Top. It's not old, just reproduction, but it is concrete and very heavy.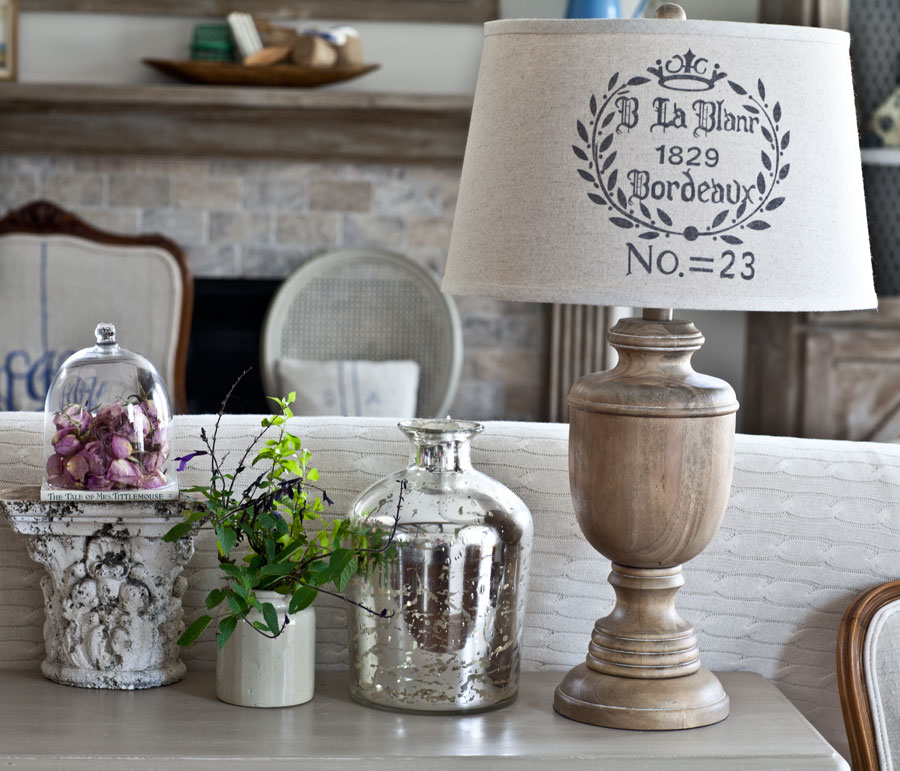 I'm using it as something to elevate the little cloche filled with dried roses. A riser though can be anything really, so long as it is flat and you can put something on top of it.
Below I used a stack of plates like a riser.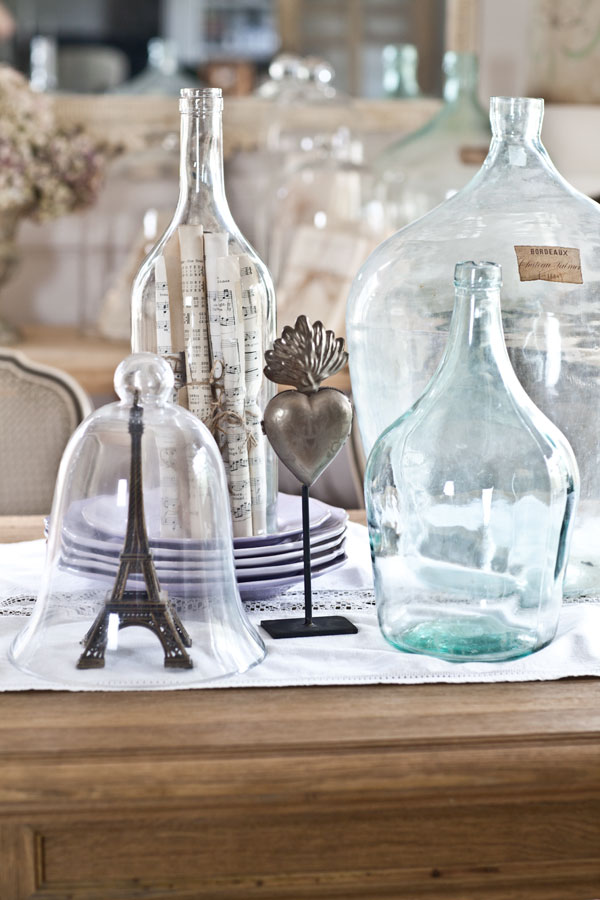 Below I used a few vintage books as a riser. Since both busts are the same size, I thought it would look better to have one elevated.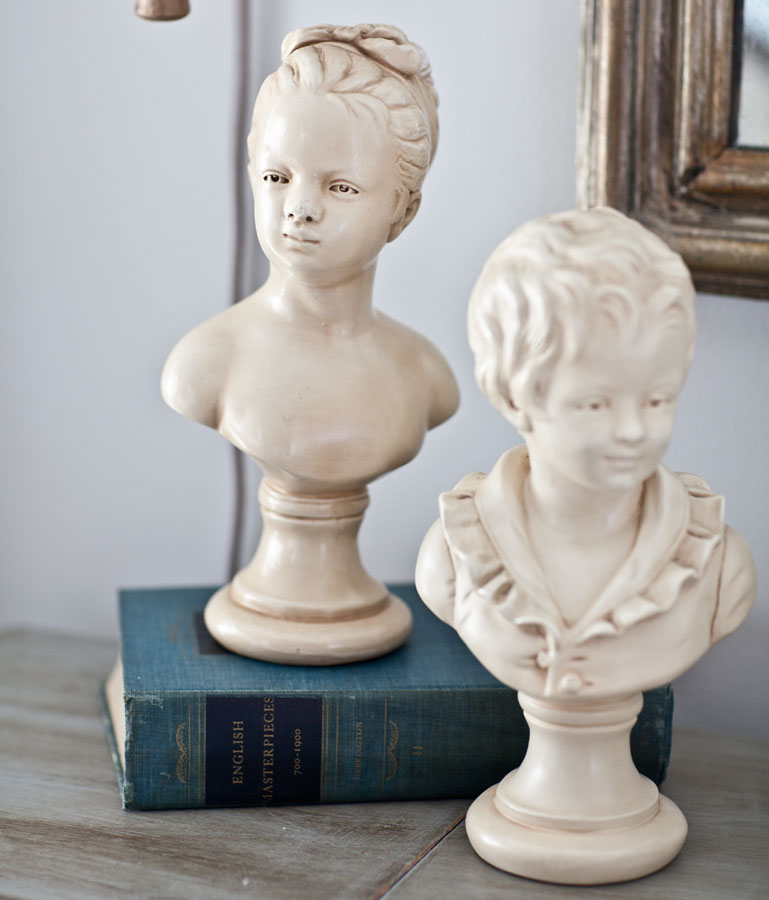 You could also use a brick, a box or a block of wood as a riser.
I do love the detail on this piece. I placed a little Beatrix Potter book underneath the cloche to hold the roses in.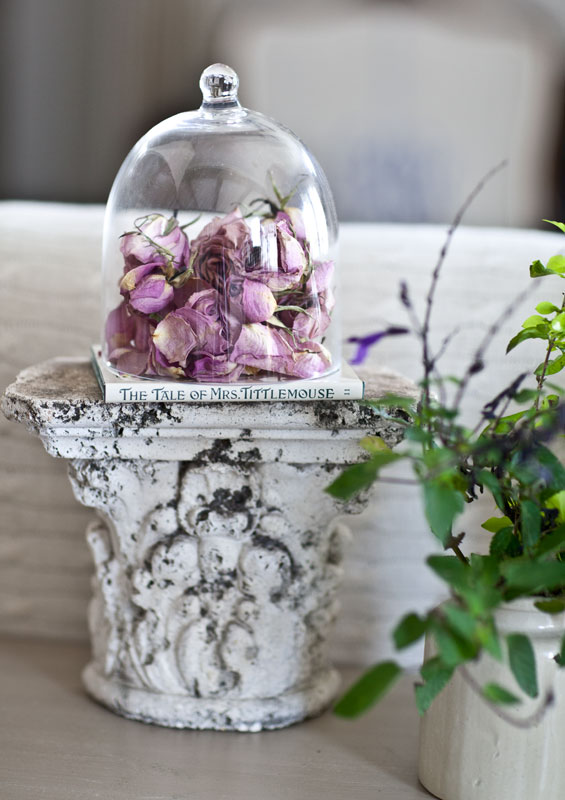 I've got the entire set. There was a bigger column at Round Top, but I didn't know where I would put it. It was really lovely; now I wish I had gotten it. But my new rule is no purchase unless you know where it is going before you buy it. I know it's my own rule, but I don't like it one bit!