I know you think I am going to say 'all of them' but I'm not…
Doesn't this to seem to happen with constant regularity? You see a new design trend. You're unsure of it. You want to see if it sticks around before you follow it because you've been suckered before. Then you see that it is a real trend. It grows on you. Everyone is getting on board with it; you see it everywhere.
I think of the Italian Tuscan look of the 90's with the reds and golds. It really wasn't me, but it was the thing at the time. I resisted for a long time, and then I bought a red sofa and 3 (count 'em) three red settees and 2 ottomans.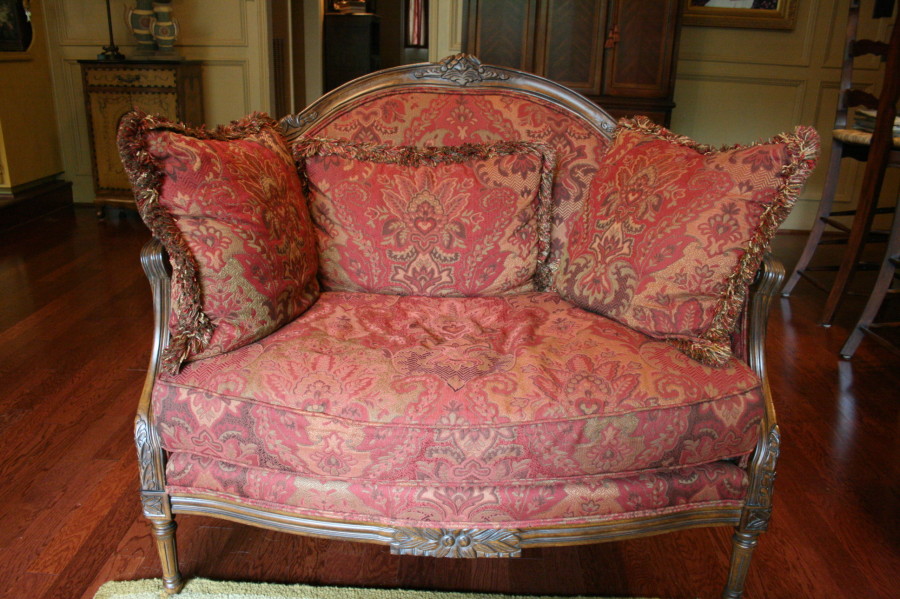 You decide that you will jump in with both feet because by now, you are so smitten with the look and you feel like your home looks like it belongs in the stone ages. You change over to the new look, just as the trend is fading. So once again your house is completely out of date. And you are stuck again.
Yup I finally got into the reds and golds, and the Italian landscape artwork, and changed my entire house over to reds. Then a few years later, my house looked very dated when the neutrals came into popularity. Now I had yellow walls I didn't like AND a ton of brand new red furniture.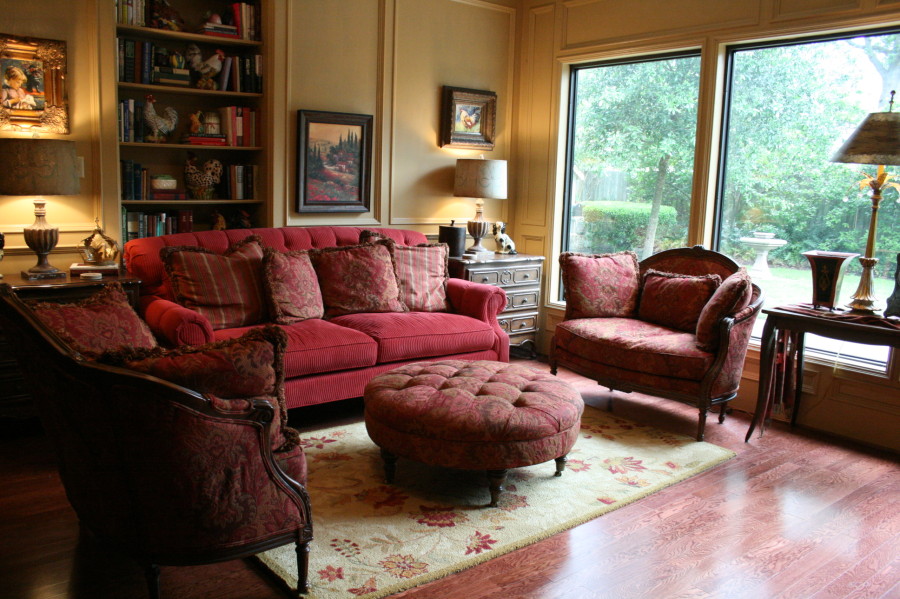 I still have all of this furniture by the way; I just slipcovered all of it.
(I hope you appreciate me showing you these photos. I wouldn't do it for just anyone.)
I got black granite counter tops and I was an early adopter back in the early 90's. Then black granite went out and marble became the new darling. (Don't worry I think black granite is a classic even if it isn't 'hot' right now.)
So many, many times I bought something because it was popular at the time, and then soon after it was no longer in style. Then when it went out of style, I couldn't get rid of it fast enough.
This is an especially big problem if you cannot afford to change out your stuff often. Even if you can afford it, it seems so wasteful to get rid of things every few years just because styles have changed.
So what's a girl (or boy) to do?
Here's my philosophy. This won't work for everyone, but it works for me.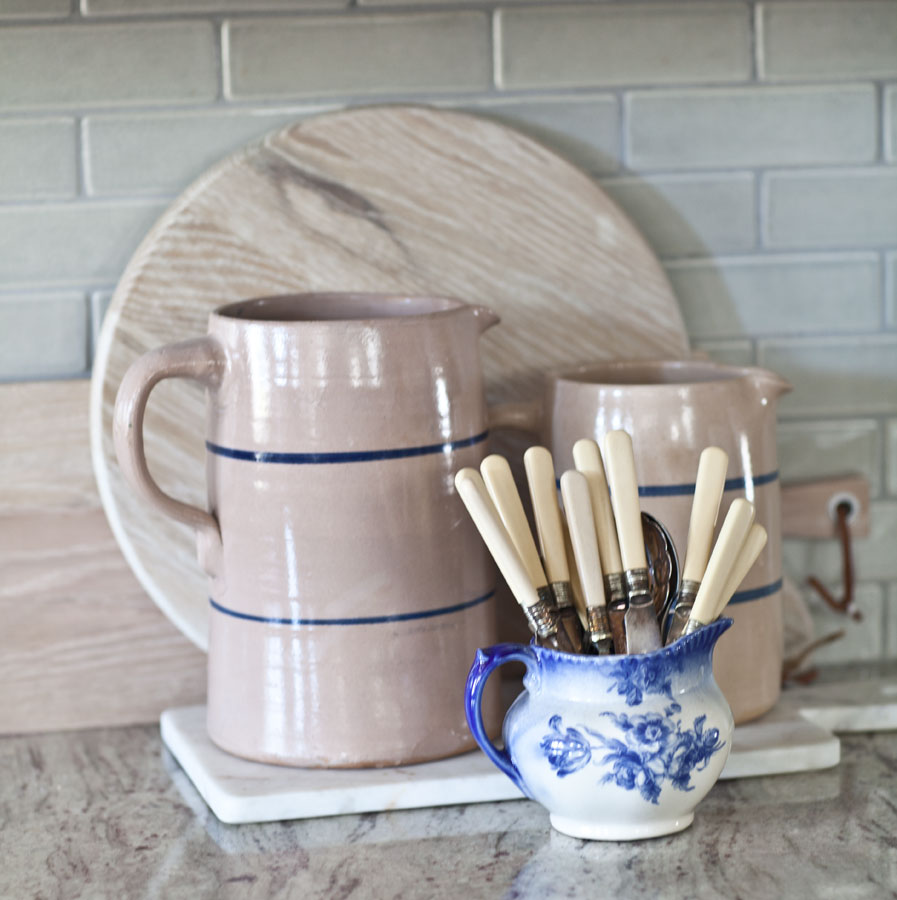 MAKE SURE YOUR VIEW OF YOURSELF IS NOT DEPENDENT ON YOUR HOUSE
I know it is easier said that done, but I think too often we give the key to our happiness over to other people. If everyone thinks your home is dated, does that mean you are less valuable as a person? I don't think I need to answer that one. I remember when I left my big consulting job. I became in some ways a nobody as least it felt that way. I was no longer a consulting engineer, I was (in the eyes of some) a housewife *gasp* and a stay at home mom. I let my identity be my career and when it left my career, I left my identity behind. This was a hard lesson for me, but it was freeing in a sense. This was the beginning of my creative career as a nobody.
I've learned that I am not the sum of my career + my looks + the money I have – my weight.  I am who God created me to be. I'm older now and I see we have value because God loves us, not because of anything else. When my daughter (the one with Down Syndrome) was born I began to understand it even more. I love her fiercely because she is my daughter period. She has lots of wonderful traits, but that is not why I love her. I love her because she is my daughter, not because of any other reason. I told my girls I would love them no matter what. Even if they committed a terrible crime I would still love them because they are my children.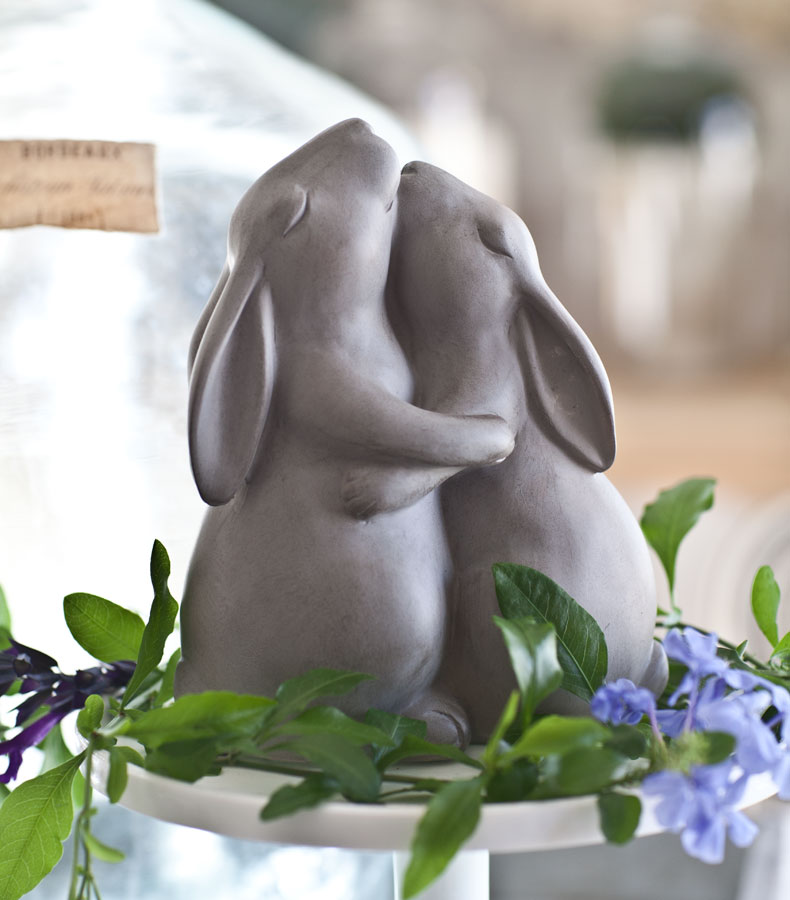 DECORATE FOR YOURSELF NOT THE WORLD
Look, it is nice (very nice) to have your house featured in a magazine. I'm not going to lie, it's pretty awesome, but it's not everything. I was faced with a situation where a BIG magazine was interested featuring my guest quarters. They decided they did not want it and knowing that magazine I am pretty sure it was because of the lack of color in the room. I thought about adding color to get in the magazine feature, then sat back and wondered if I should change the room just to get in the magazine. What if I changed the entire space just to get in the magazine, but I wasn't thrilled with the room after the magazine left? Isn't that the definition of having a cake but not being able to eat it? I decided not to change the space. My style is what it is. If it doesn't work for that magazine, then that's not a good fit for me. I'm a firm believer in being yourself, and creating your own style. The people that stick around are your peeps, the other people are not.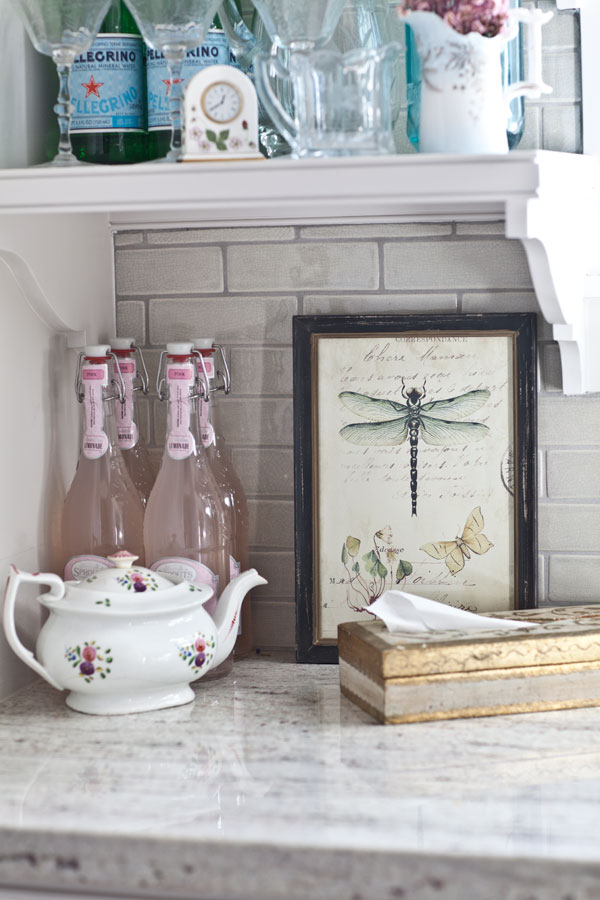 DON'T FOLLOW TRENDS, FOLLOW YOUR HEART
Yes this is the crux of the matter. I believe this whole-heartily. I have a few tips I use to keep your house from looking dated, but still be true to yourself. If your style is lots of color and that is what makes you happy, who cares if you don't see that in the magazines? What about if you love country French design and everyone is going all mid-century modern around you? Stay the course!
What makes me sad from a designer standpoint is when people go buy something everyone else is buying just to fit in and feel like the cool kids. (YOU ARE THE COOL KID AND THEY SHOULD BE FOLLOWING YOU, RIGHT?)
So back to my original question, 'which trends should you avoid?'
TRENDS I AVOID
There are two types of trends I avoid.
Trends that I don't really like. I am not going to buy something just to look 'current'. It's a waste of money if I am buying just to be 'cool'.
Trendy big ticket items, since you don't want to have to replace them a few years down the road when they are no longer the latest. For tiles, countertops, appliances, big ticket things, I would go with classics.
On another note, the new issue of the Round Top Register is out.
Check out my column in the latest Round Top Register!