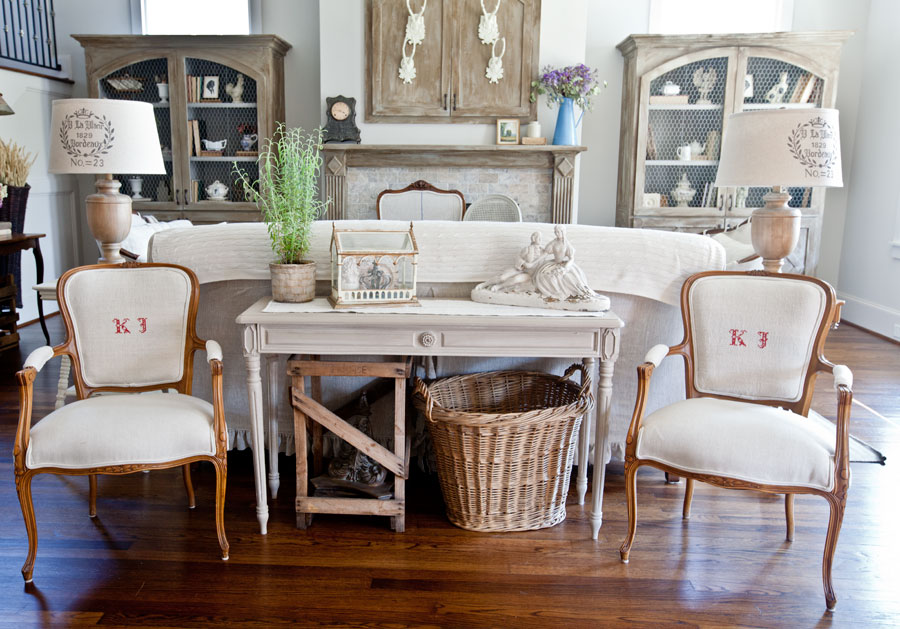 I never used to buy old chairs because I had heard that changing the upholstery is as expensive as buying a new chair. I figured, what's the point of buying old, if you can buy new for the same price?
Well that's what we are discussing today. When is it worth it?
Let's talk for example about my French chairs above. I did have them redone with new linen fabric and the backs are actually from vintage grains sacks.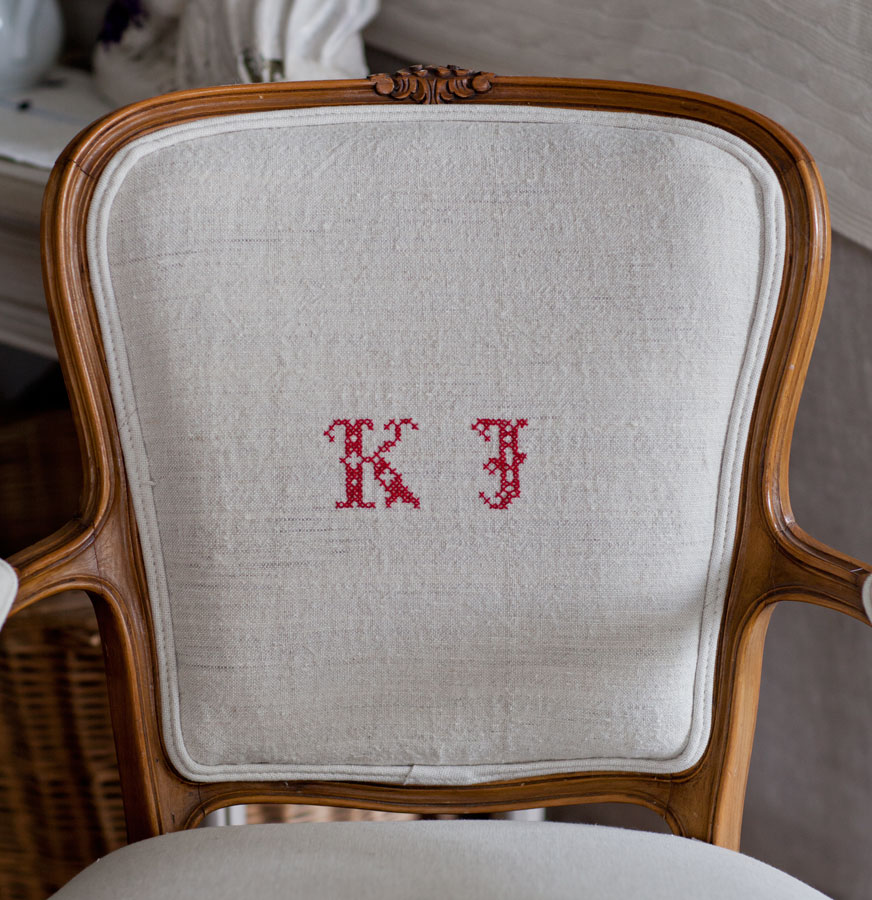 I'm Southern, which means I can't resist a lovely monogram. These chairs looked a bit different when I bought them. Now some of you are going to say, they looked better before. See? I DO read your comments! Well I did like the original fabric, but it didn't work very well in my house because it was a bit yellow, but also the fabric really looked dirty. I thought that really they needed a new cover. And so I sent them out to get new upholstery.
When I got them back, they looked brand new, fresh and clean. The lady told me that these chairs were so old that they were stuffed with horse hair. I was nonplussed. Then she leaned in and said, there were things… living in there. We had to remove it all. Ewww and gross! I am so glad I changed these puppies out.
Okay let's discuss why it is sometimes worth buying something that will need new upholstery. Because this kind of craftsmanship is a thing of the past. It is almost impossible to find that kind of workmanship today. The woods that were used are not sometimes not available any more. I never hear of anything being made from walnut these days.  You need to factor in the cost of the chair, the fabric and the labor. Check around to find the place with the best prices and the best workmanship. One way to keep expenses down a bit is to go with double piping instead of nail-head trim.
So I think it is worth it if I can get the chair frame for a good price and if the workmanship on the chair is exquisite. If the chair isn't that old and/or isn't especially nice, then I don't think it is worth it.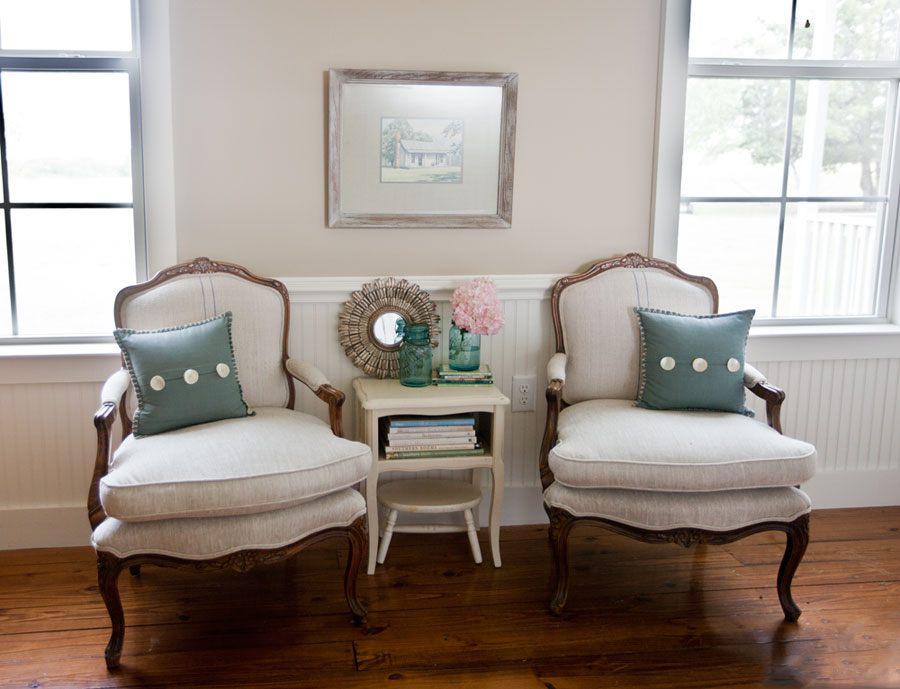 These bergere chairs had fabulous carving on them,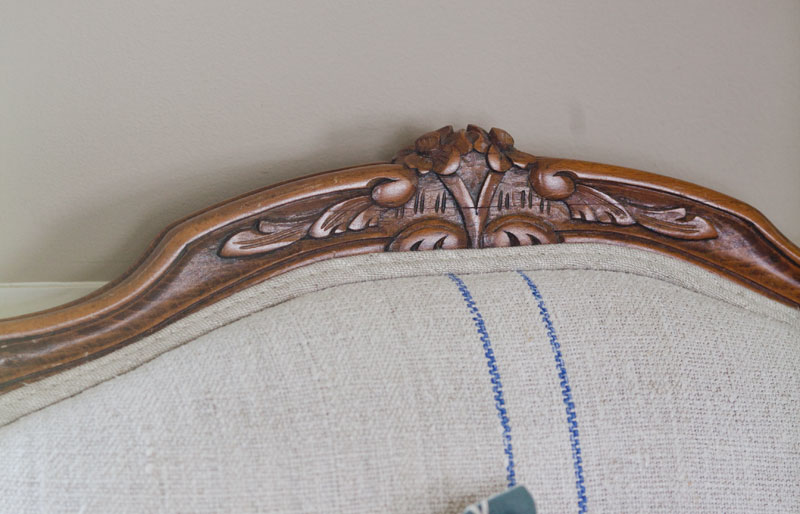 even though they were covered in a dated fabric when I found them.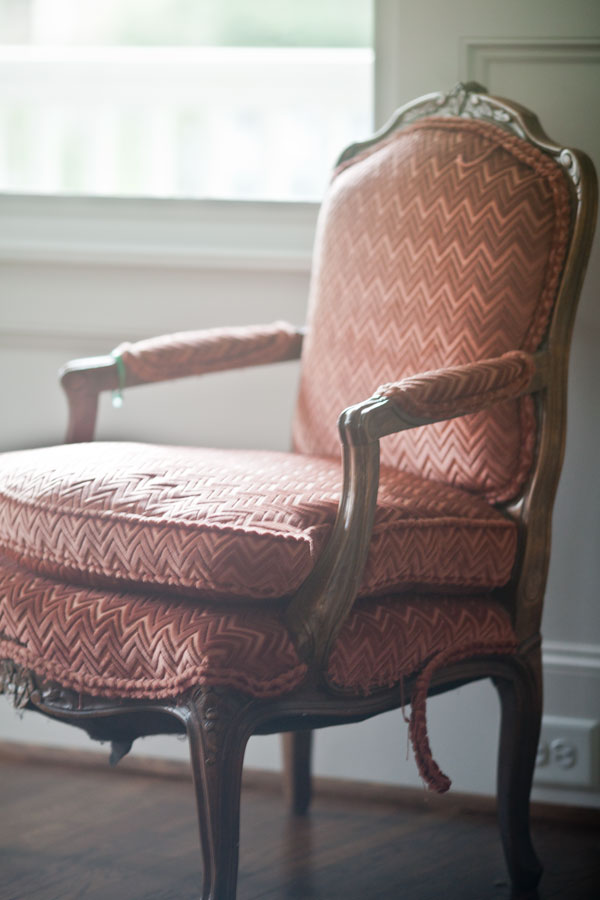 This bergere chair as well was recovered. I didn't capture a before photo, but the fabric was a 70's print that was really not working for me.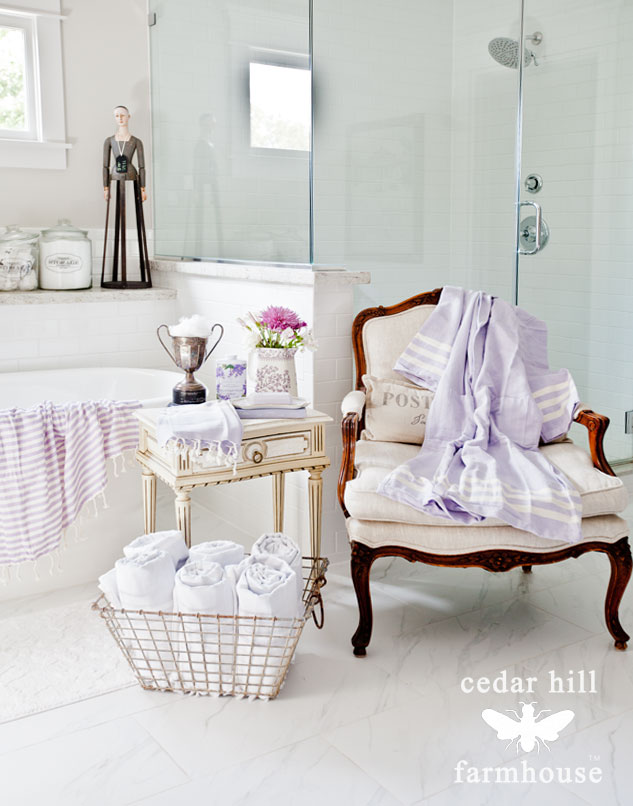 So to recap, old nicely carved chairs with wonderful details, that are not overpriced, would be a great investment. Chairs with so-so details that look like something you could buy new; I would pass on those.
And you don't have to always reupholster the chairs. I love the tattered, worn look on this tapestry settee.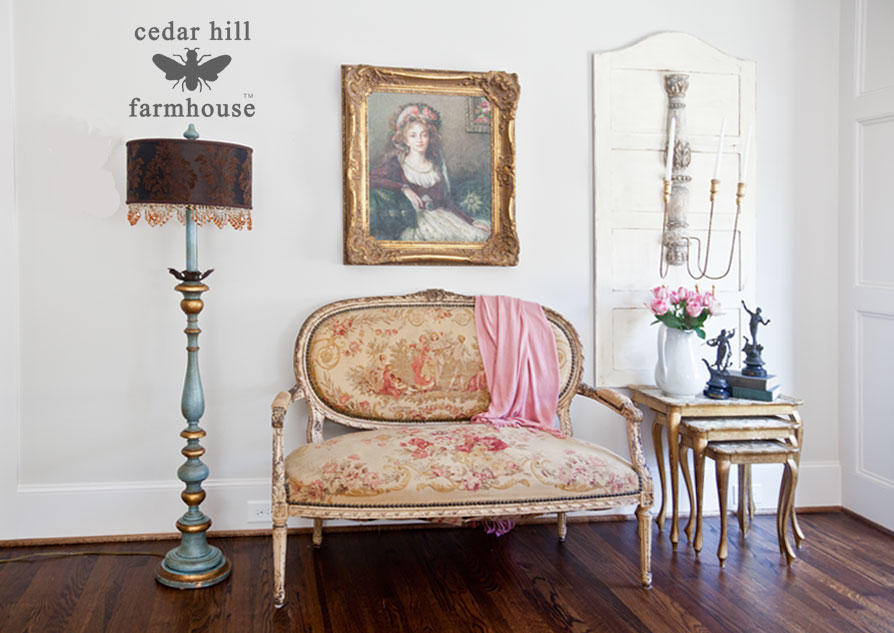 I kept it in it's original condition, but now that I heard about the horsehair chairs, I'm beginning to wonder about this one.