Yesterday was my wedding anniversary. I've been married over 30 years. We were very young… clearly.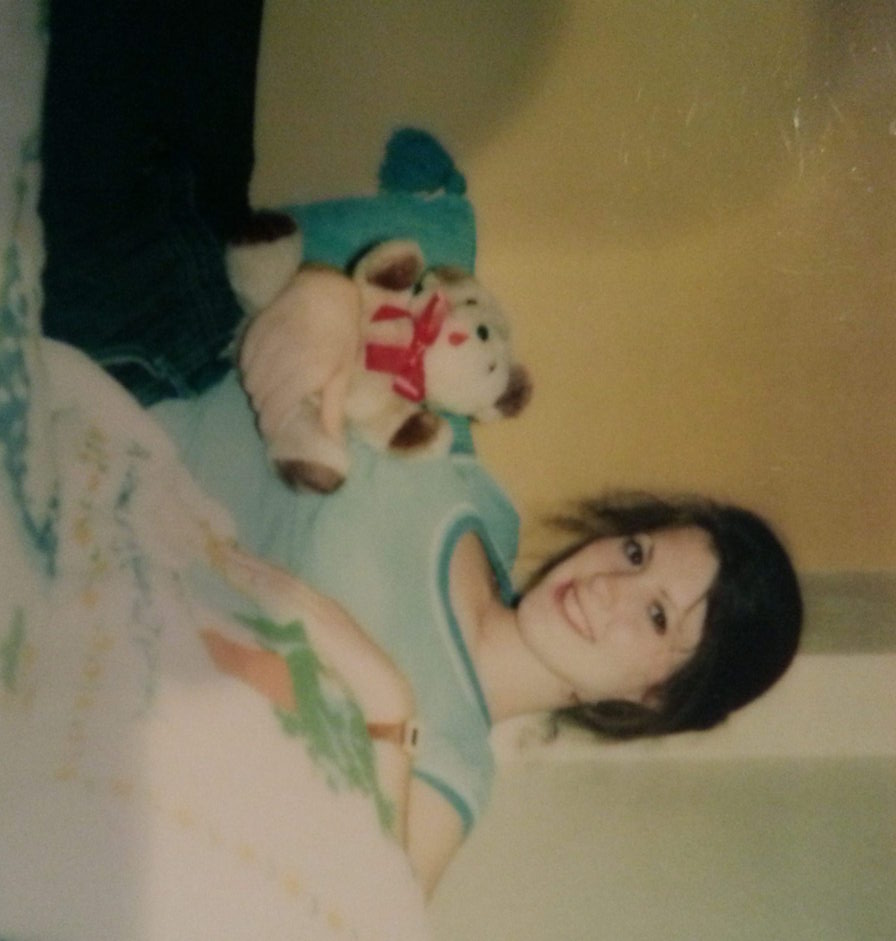 So to mark the special occasion last year, I took a walk down memory lane. Earlier, I posed a question, "What would you tell your younger self?" That post can be found HERE.
I shared what I would tell myself if I could go back in time and warn her.. errrr, me. You can find my advice in the link above. What intrigued me was all of the responses from YOU! I loved the advice and thought there were a few common themes – slow down and enjoy where you, take chances, listen to your gut.  I wanted you to see your responses because I think there is some sage advice here. To make it easier to read, I only included the actual advice and edited out other stuff that was talking about how awesome I am. (hee, hee) Otherwise this post would be way too long. I also just used a last initial for the names. Some people left their full last name, and you can click on the original post to see the comments and the full names if given.
Before I get to your responses, don't forget to listen to today's podcast episode. It's chocked full of great ideas, and someone has a revealing  incident in the grocery store. Tune in to find out who.
EPISODE 88 HOW TO USE PUMPKINS IN FALL DECOR
Jeanette K said
Always learn and teach respect as that seems to be what is lacking most in society today. Respect for people and things alike.
Ginger V said
Oh Anita, I never listened to anyone and that would probably include a letter from my future self! I would think it was parental "propaganda "! The only advice i wish I would have been able to give myself would be 1) USE SUNSCREEN AND QUIT lying in the sun, and that 2) happiness is a choice. Just choose it! You will immediately start living in the moment
Lemmens Chantal said
Hello from Belgium,I love your post Anita . When I was younger I dreamed of a family, a wonderfull husband,3 beautifull boys,a big house with a large field and why not a little wood and little river on the back without forget a dog!
Take responsibility for your own life. Own it.
Judy said
To my younger self.. Decorate with nature, save extra money, do everything you can for your parents because they do everything they can for you!!
Patricia (NC Coast)
pursue art and don't be intimidated by the "weirdos" in that field… take the great books classes even though they are not on the requirement list for teachers… be more proactive in making choices and do not be so acquiescent to what others say you should do… learn to deal with f.e.a.r. False Evidence Appearing Real. Embrace your gifts of making others feel good … don't apologize for being you… get rid of the guy(s) who want to keep you down to their level. Now, at 63, I am content, God has richly blessed. But my 15 year old self could have really used some advice!
choose happiness; leave negativity behind.
Peggy said
I think this was my best post ever! The best part is… you wrote it! Thank you!!!!