I just recently bought new side tables, so I thought this might make a good topic for the blog – what should you look for in a side table? Firstly I like to think about how the table will be used. That will really affect what you will need for the room.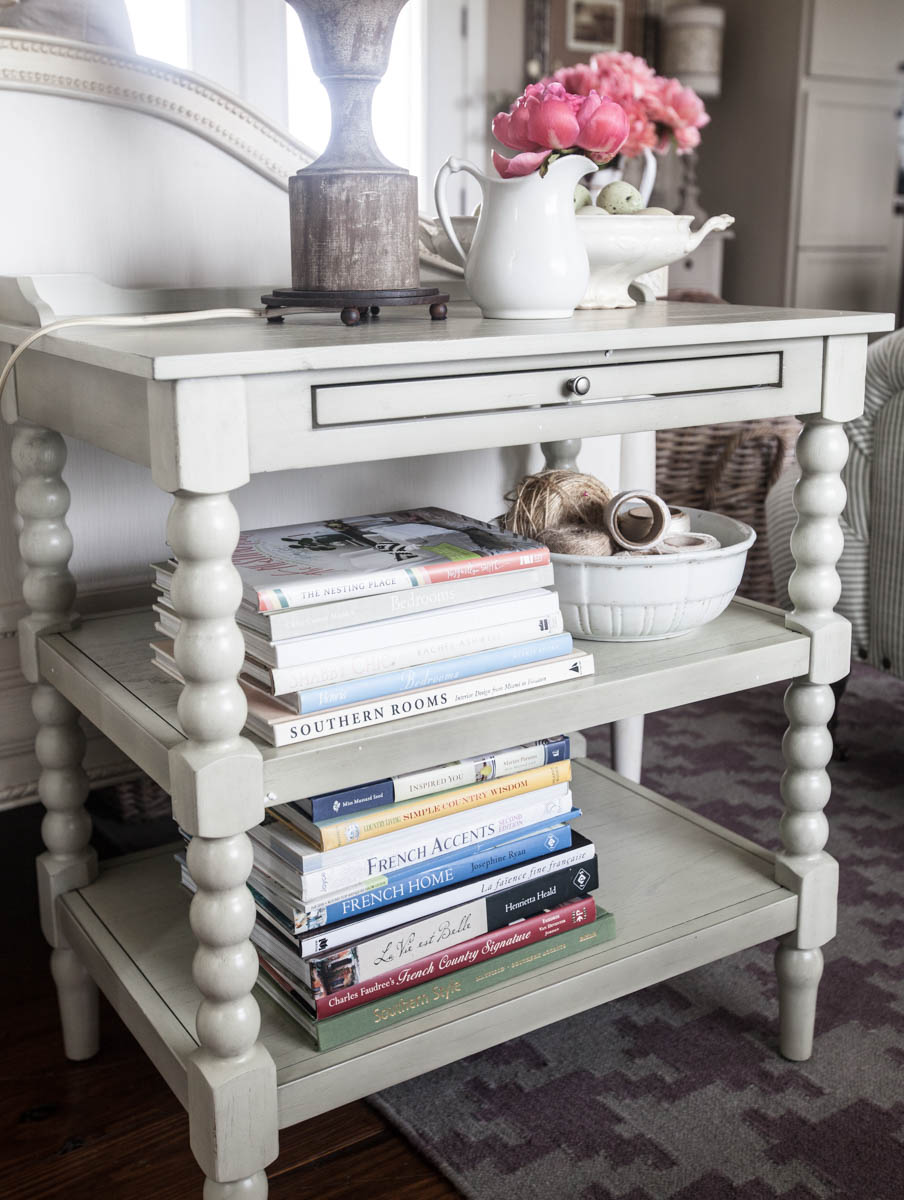 affiliate link
CLICK HERE for this side table.
This is the new side table I just bought for the farm. We wanted a table tall enough that we could use it when sitting on the daybed sofa.
We wanted it large enough to handle a book that we might set down or a drink. The old side tables were only large enough for a lamp. My other concern is that the daybed is large and the older tables probably were too small from a visual standpoint for the daybed. I don't have a great picture to share to show you the old tables, but you get the point.
My other consideration was that we needed storage space. I was actually considering small chests, but clearly a table with two shelves also has storage. This one even has a pull out tray for a drink, which is a nice touch. I ended up turning the tables sideways, since they wouldn't fit in the room the other way.
The bad news is that these tables required some assembly. The good news is that they were a wonderful buy. I decided to be nice to my pocketbook and get these instead of the chests that were much more expensive.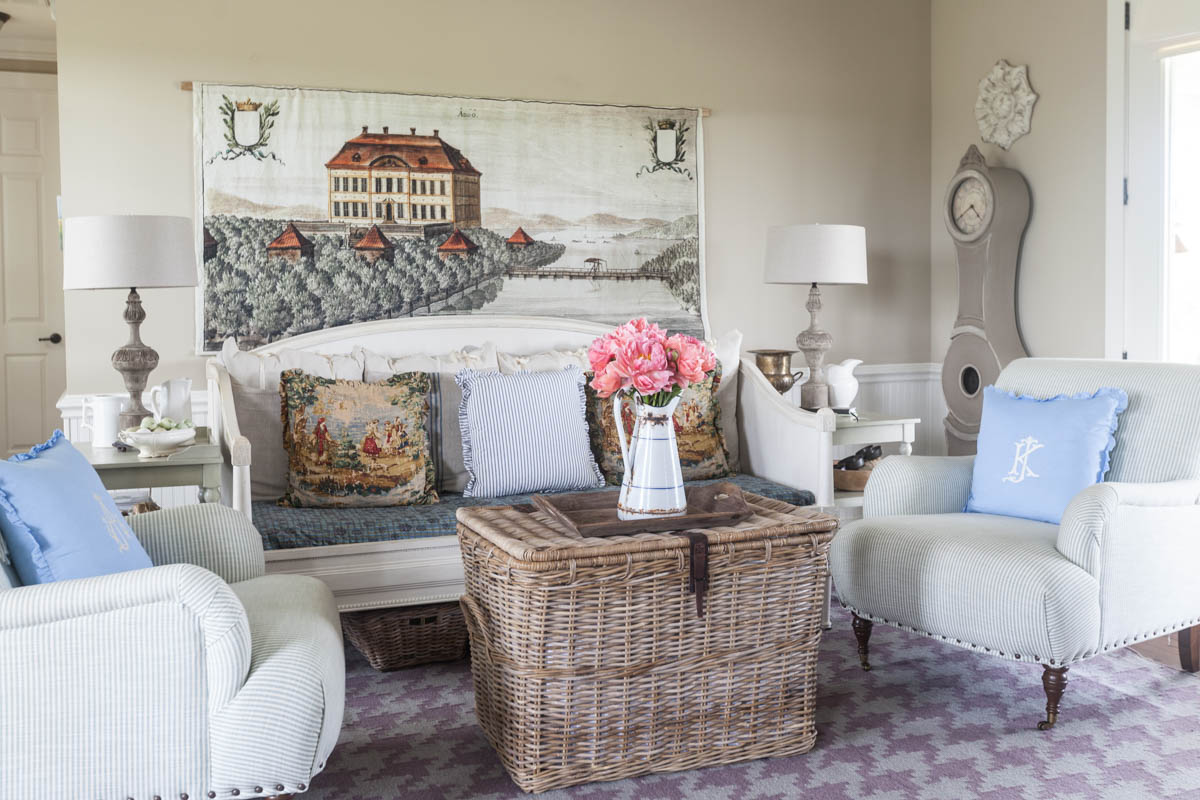 Here are some things to think about when selecting a side table…
Is there a height needed? (I prefer tables to be on the tall side, rather than too short.)
What length and depth will work with your space and the scale of the room?
Is your other furniture in the room light and airy or chunky? If it's chunky, then you'll want to avoid a delicate looking table.
Do you need storage?
Is open storage okay, or do you need to conceal items?
What color table will work in your room?
Do you have a lot of stained pieces or painted pieces? I like to have a mix. In my room (shown above) I think a white coffee table would be too much painted wood in the room. I think the wicker trunk acts like stained wood, since it's brown.
What style side table will work best in your room? All of your furniture doesn't have to match, but it's nice if it 'plays well together.'
If you have other painted pieces in the room, try to not have too many pieces the exact same color. (The tables are a lot more gray than the daybed.)
If you have two side tables they do not have to match.
If they are different heights, I like to use books as risers to make sure lamps are the same height even if the tables aren't.
Here are a few other side tables I have used in my home.
These chairs are low, so I went with a short table.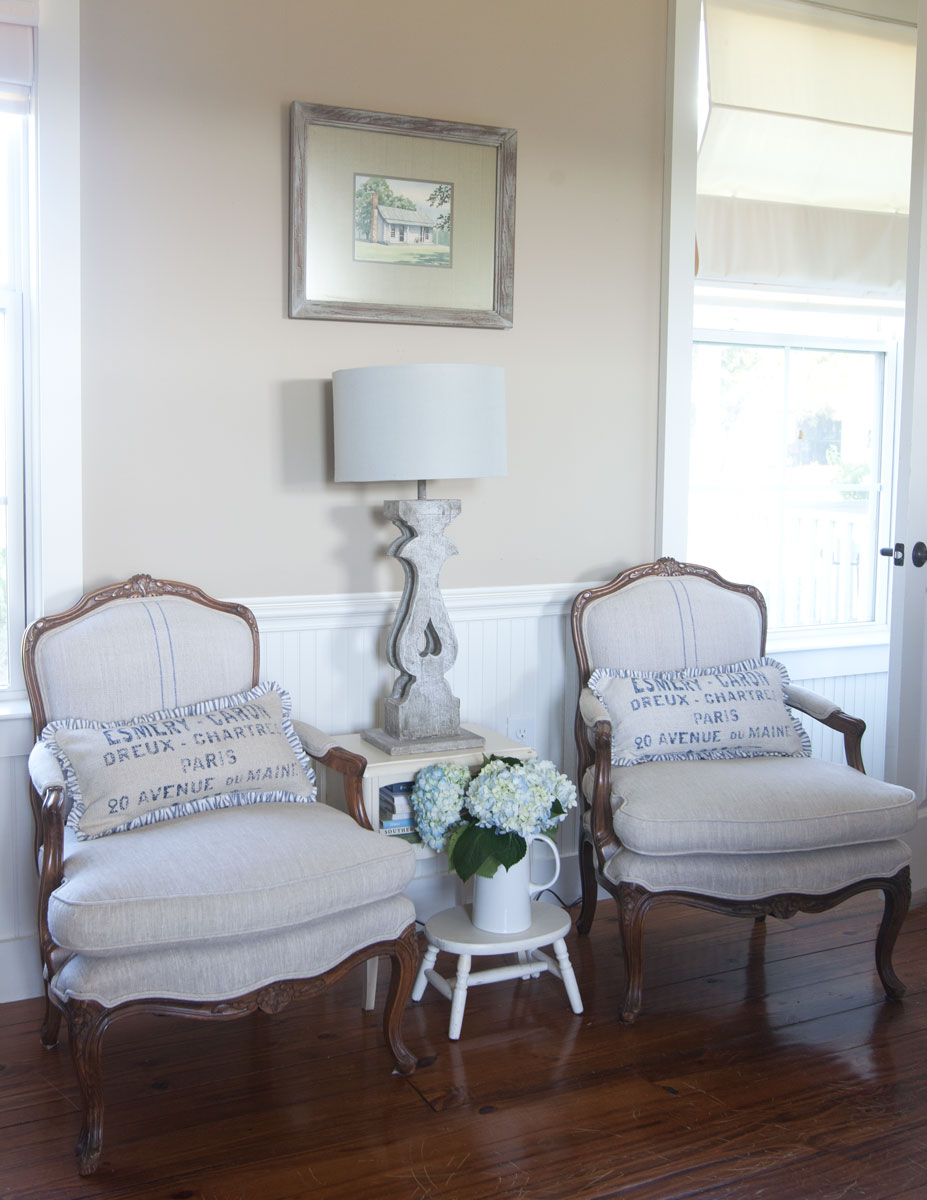 Below, I simply used a column table. Note the top of the table is about the same height as the arms on the chairs.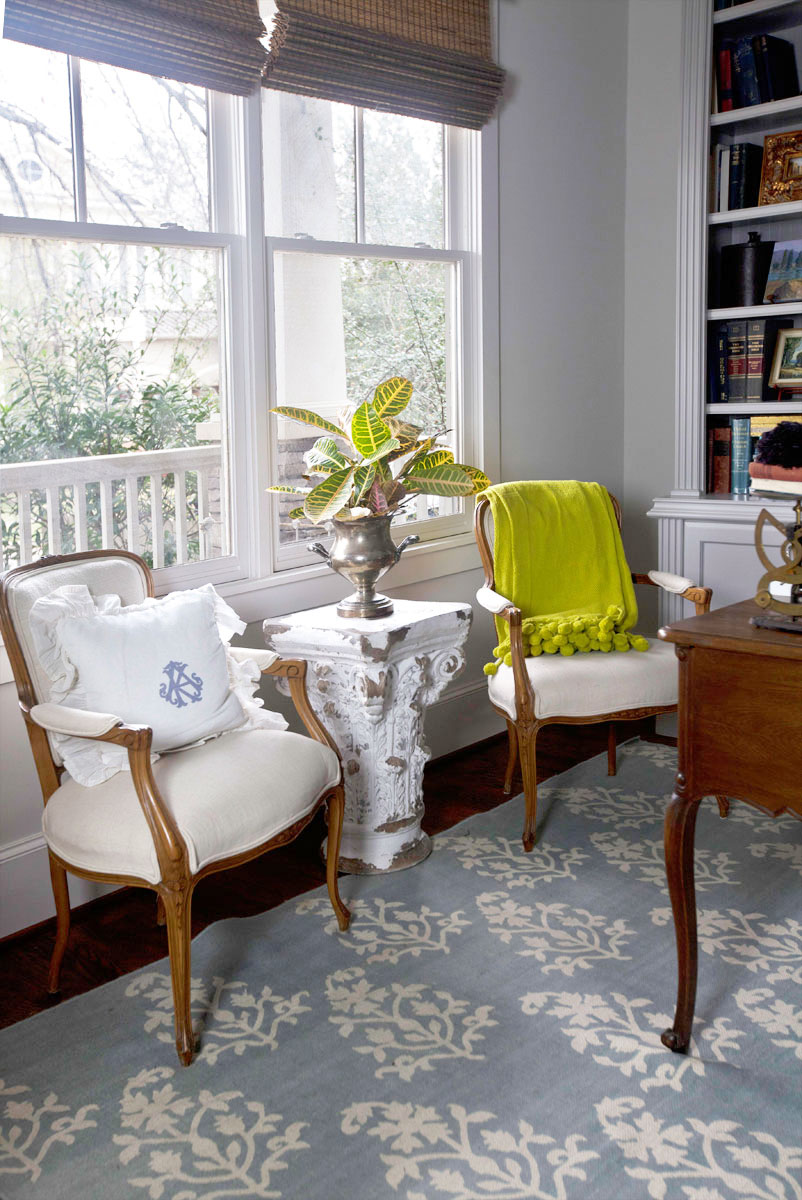 Below, I used a side table as a coffee table. Why not?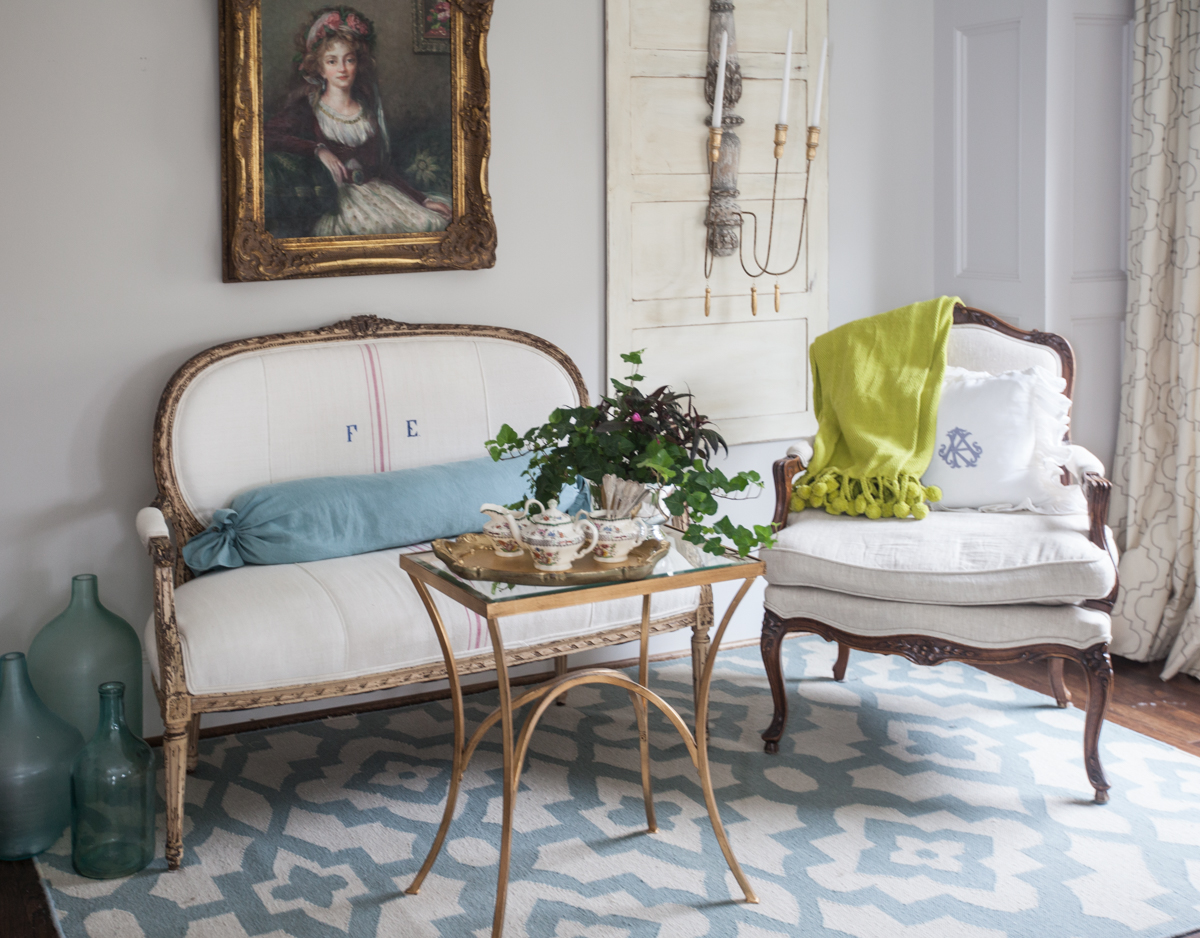 Stacked Florentine tables are also a fabulous side table.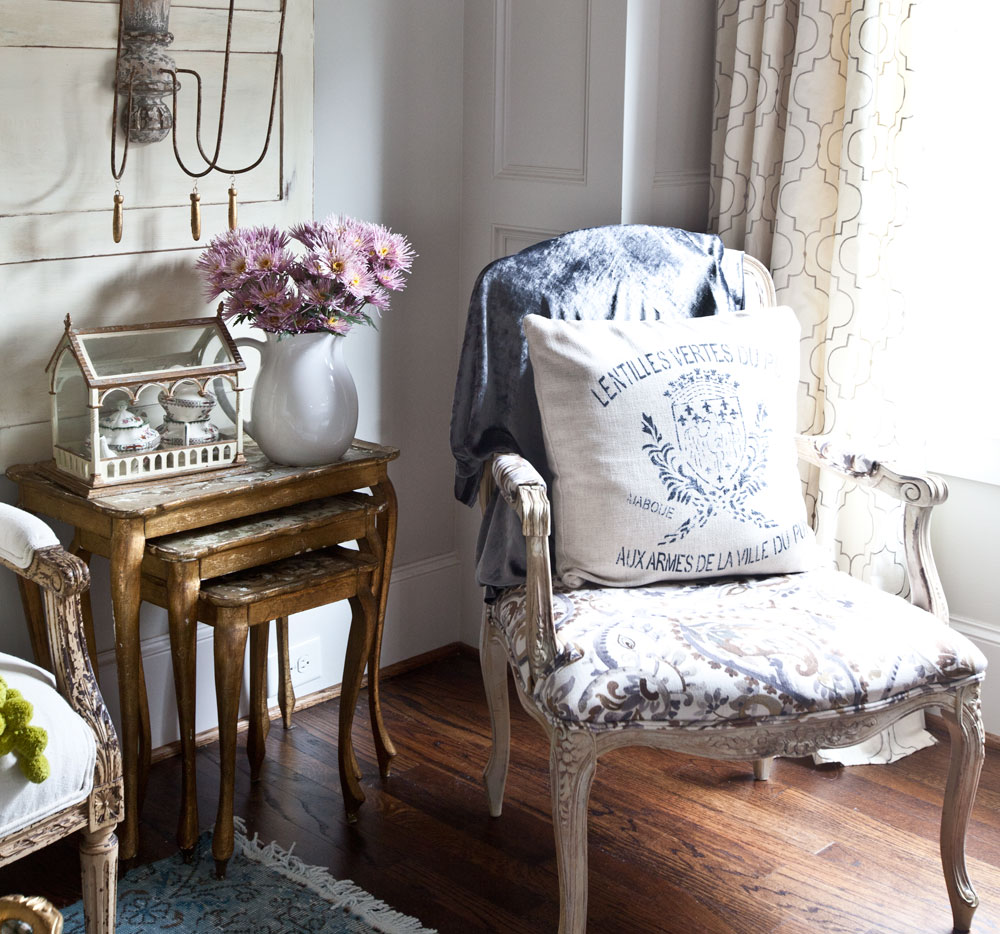 A small display case is also an option.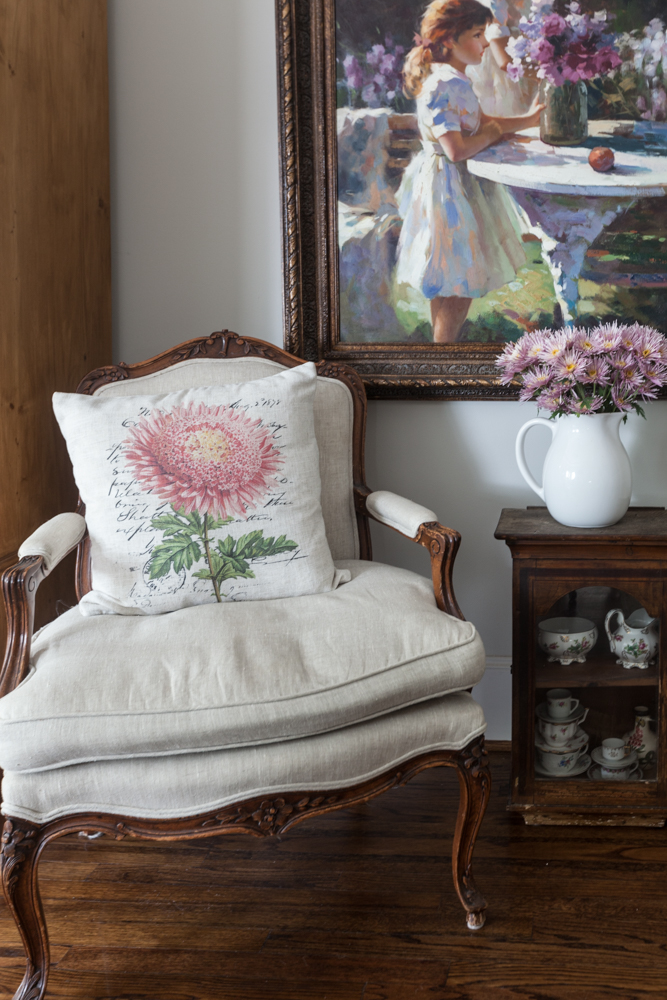 I've included some other small and inexpensive side tables for you to view. Take a look below.