I'm not sure how we got onto Christmas crackers, but we did. I didn't know a thing about them, until about 5 years ago. Now they are a part of our family traditions.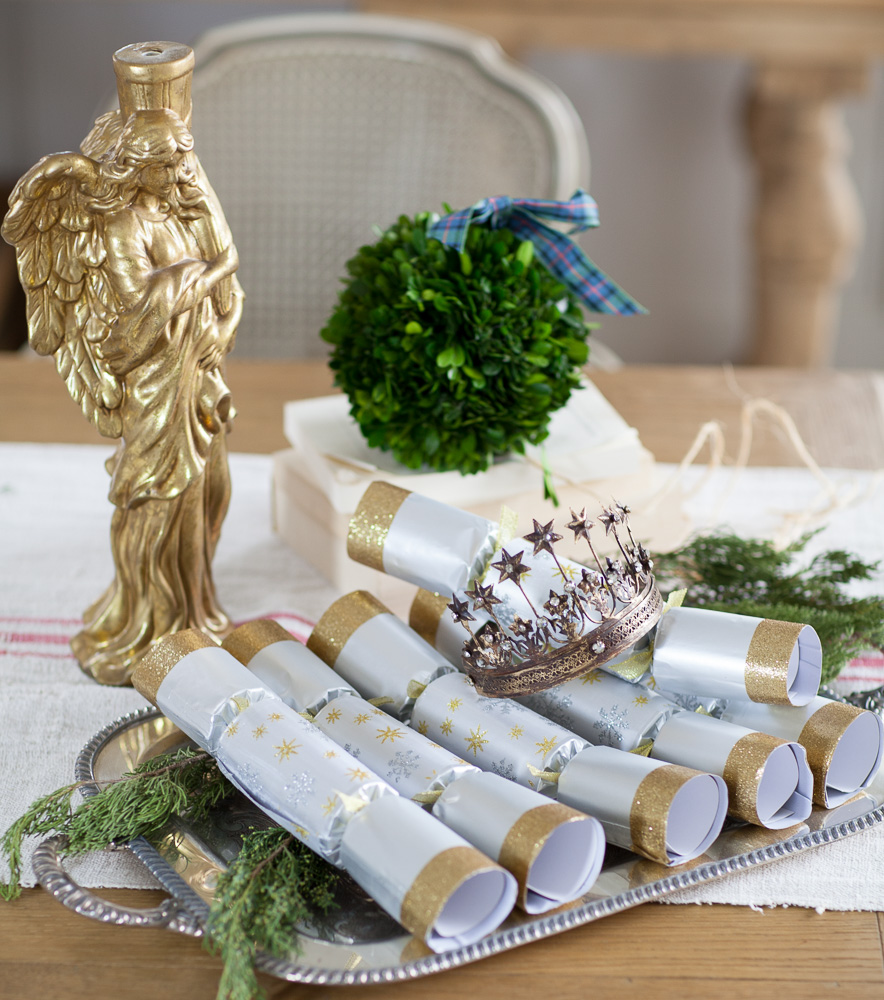 So what is a Christmas cracker? They originated in the UK around 1845. A candy maker by the name of Tom Smith. He liked the idea of bon bons like he had seen in France which are candies wrapped in pretty papers. He decided to try the same approach in the UK and he even added a joke to the candy, but they were a big fat dud. As he heard the fire nearby crackling, he decided they would be even more awesome if they made a crack sound when they were opened.  His son Walter introduced the paper hats to the crackers, and also added a small gift. It is ironic that the 'crack' sound was added to the candy to make it sell more, and not Christmas crackers don't have candy in them any more.
I put one on each person's plate, then after the meal, we take turns opening our crackers. You pull on each end, and as one end detaches, you'll hear a popping sound.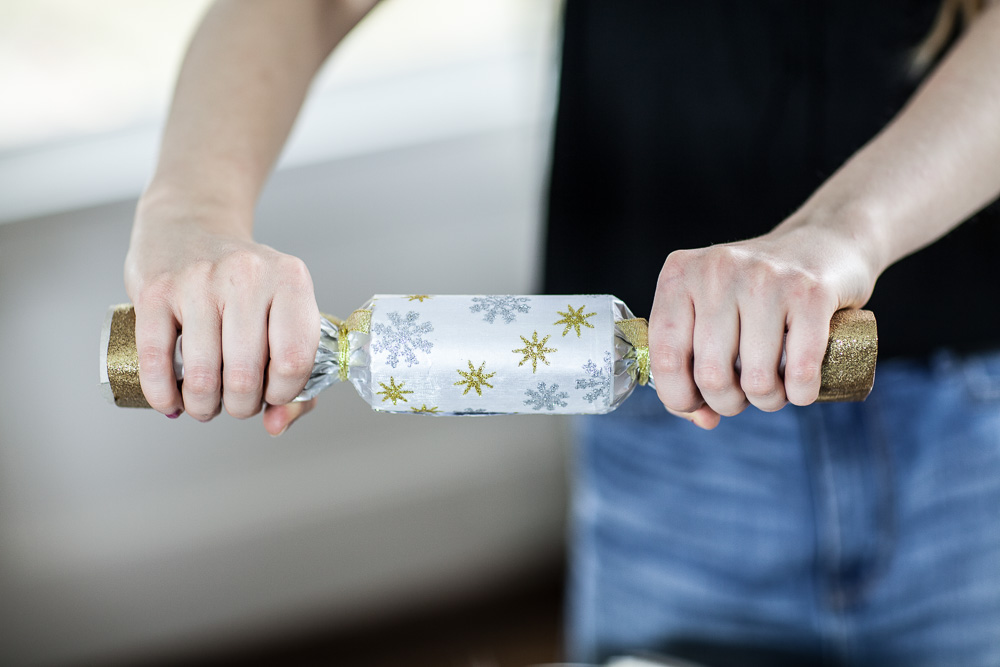 Inside you'll find your hat, a joke, and a gift.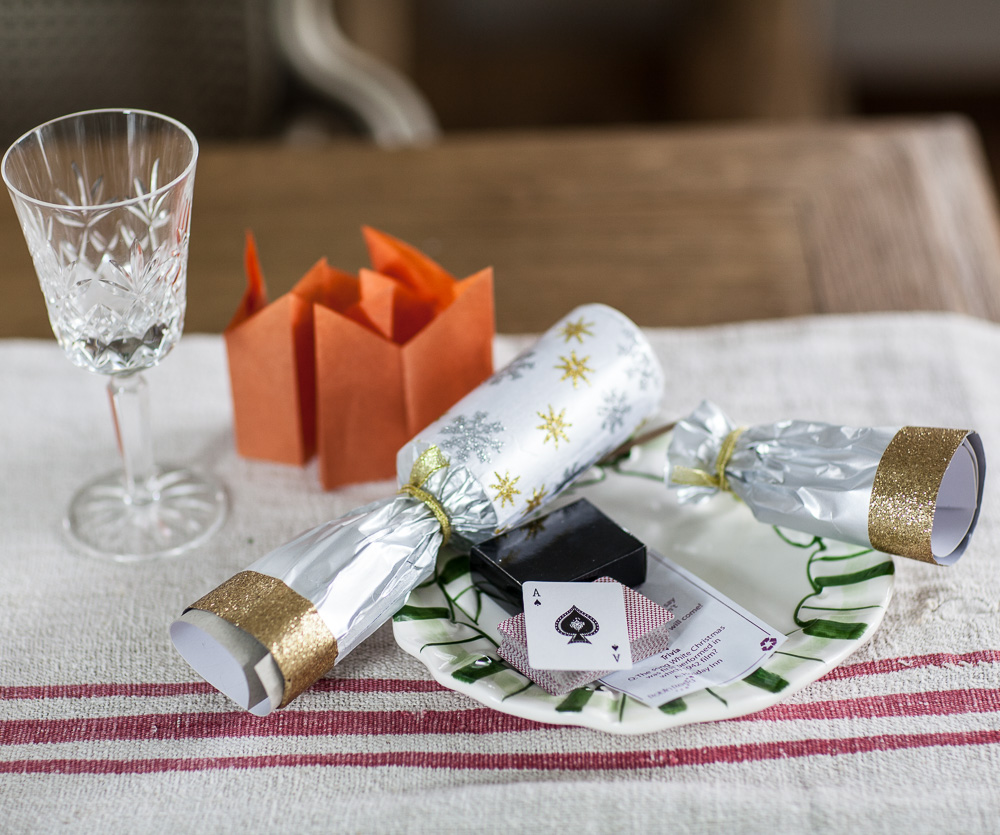 The prize in this cracker was a small set of playing cards.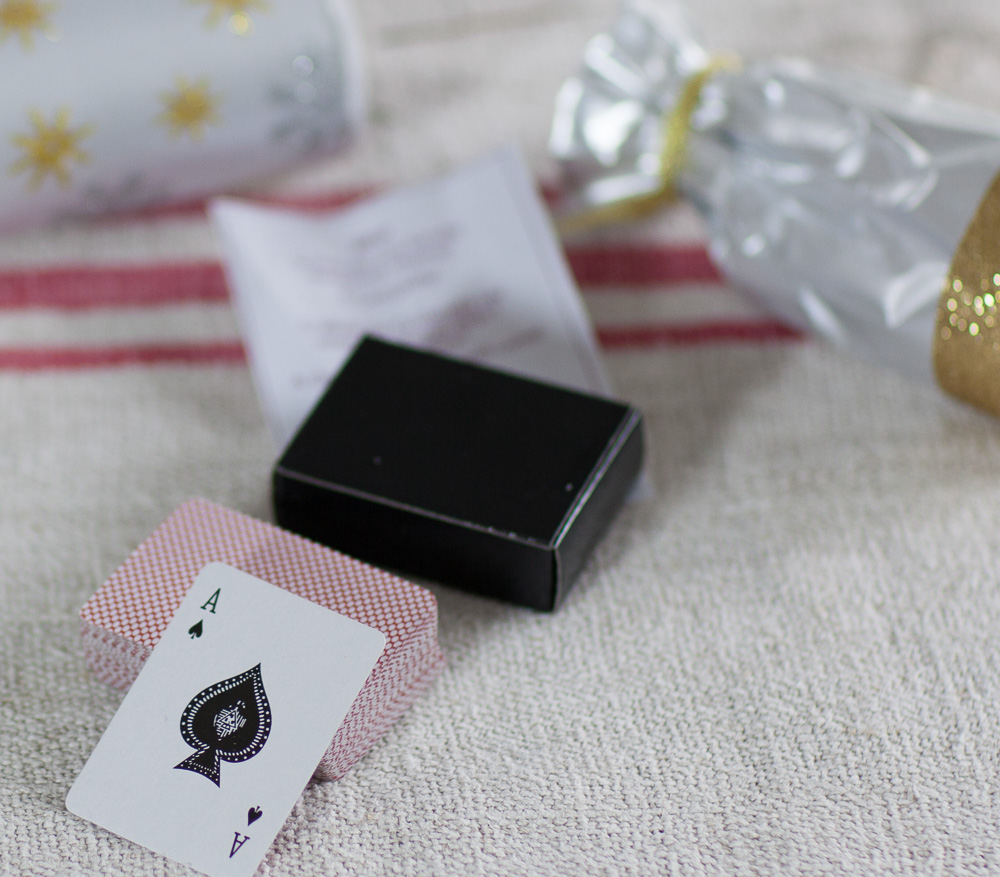 We have fun putting our silly hats on and read the jokes. Evie is pretending hers is funny.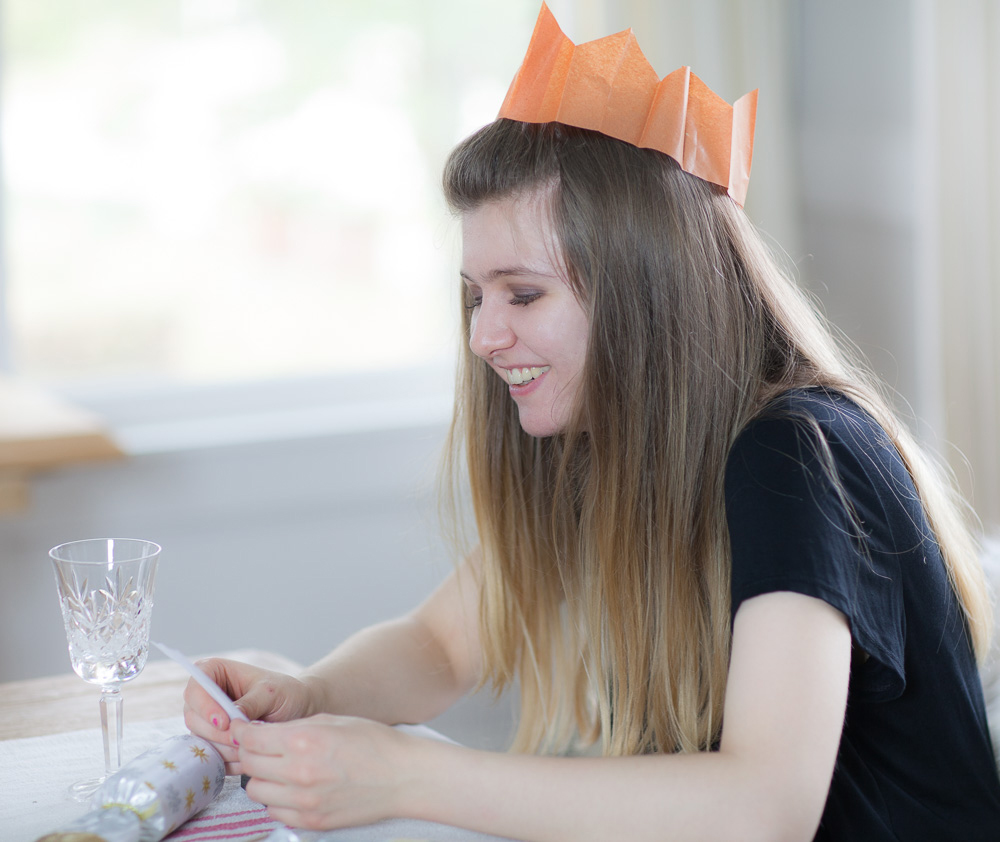 The jokes are notoriously bad. For example this was the joke in Evie's cracker.
What did Cinderella say when her photos didn't arrive on time?
Some day my prints will come. 
See what I mean? They are pretty bad.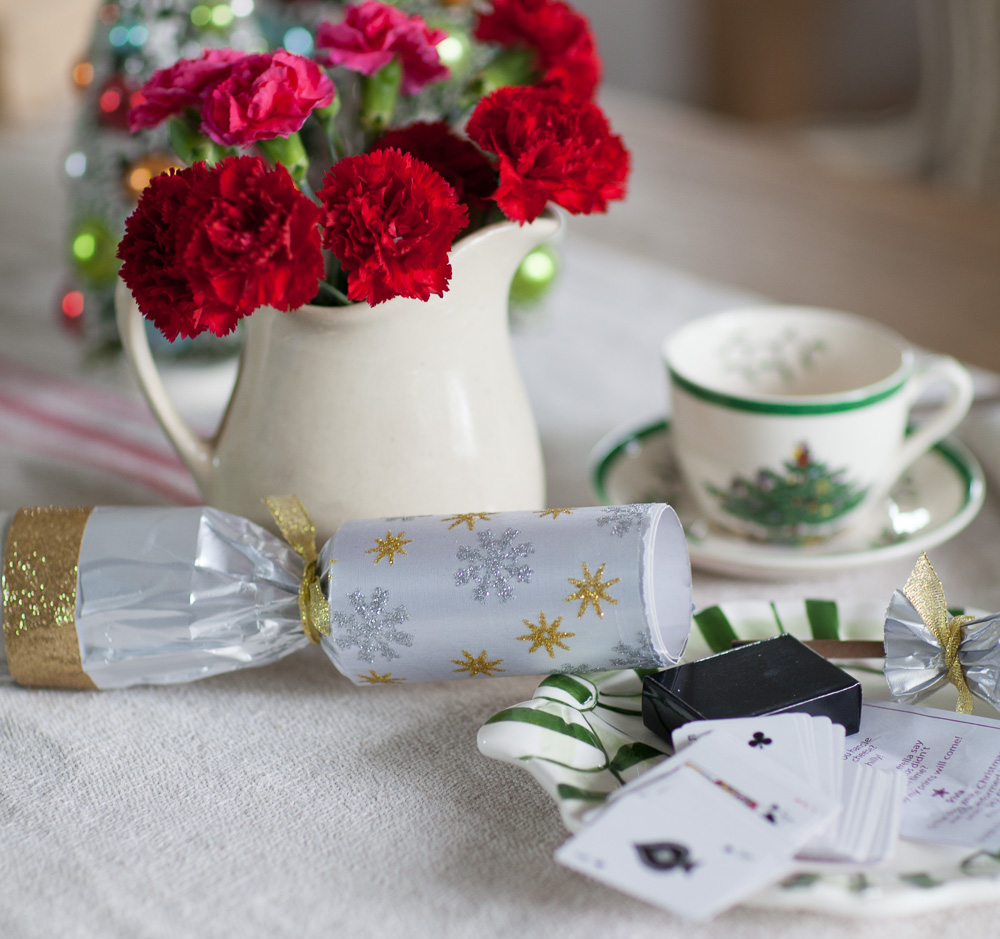 Remember my giveaway is still going strong!! The rules can be found here.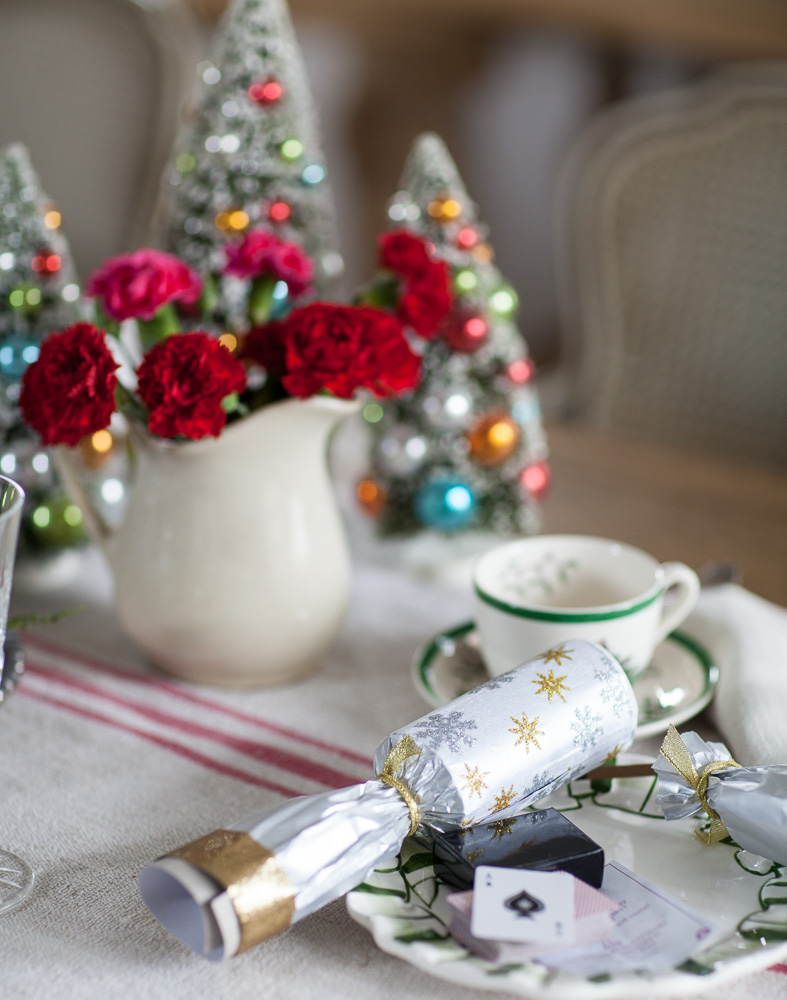 I found a fun selection of Christmas crackers for you. There is a big range in prices. They start at about $13 and go up from there. (I included Christmas crackers at many different price points so you could see how the price impacts the prizes. At any price, they're a fun addition to any Christmas celebration.
Affiliate links