This post is NOT about blogging, it's about decorating. It's about what we learned about decorating because we were blogging about interior design, all.day.long. When you do something all day every day, you are going to learn something whether you want to or not. You're also going to make a heap of mistakes, but that's how we learn, so I don't mind making the mistakes for you!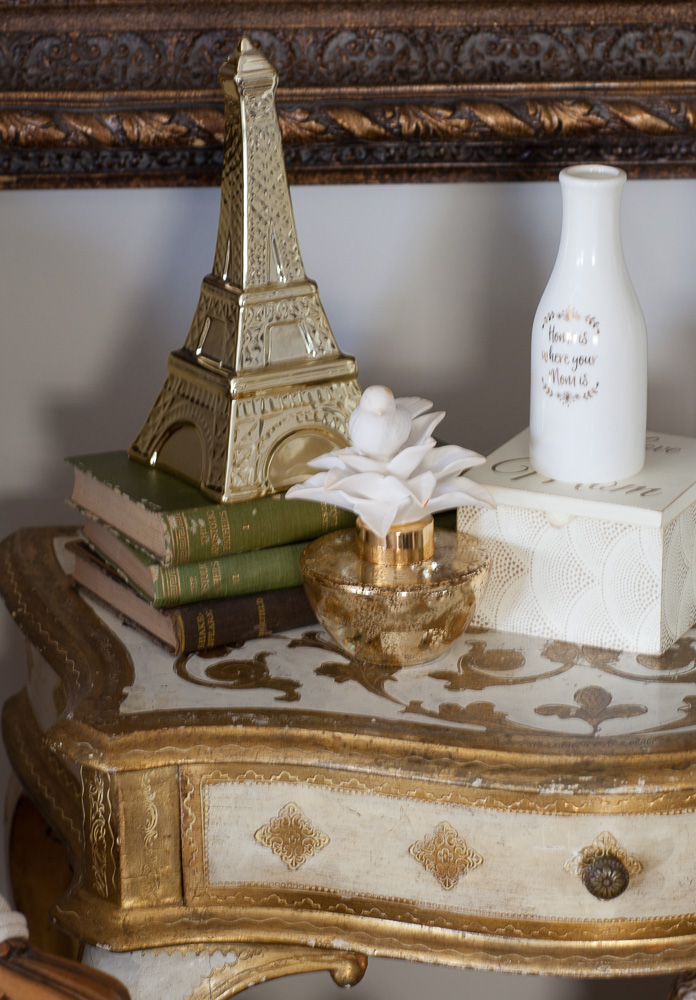 I've got the key points in this blog post, and you can also hear the lively discussion with Kelly of My Soulful Home and Yvonne of Stone Gable. LISTEN BELOW.
Photograph the room
I say it all the time, but seriously, photograph your room. You can't get the full feel for how your room looks until you photograph it. Or rather, I feel that photographing the room helps you look at the room more impartially. It's harder to ignore the flaws in a photo. I'm not sure why that is, but it is. This room looked awesome in person, but in the photo, it felt flat to me.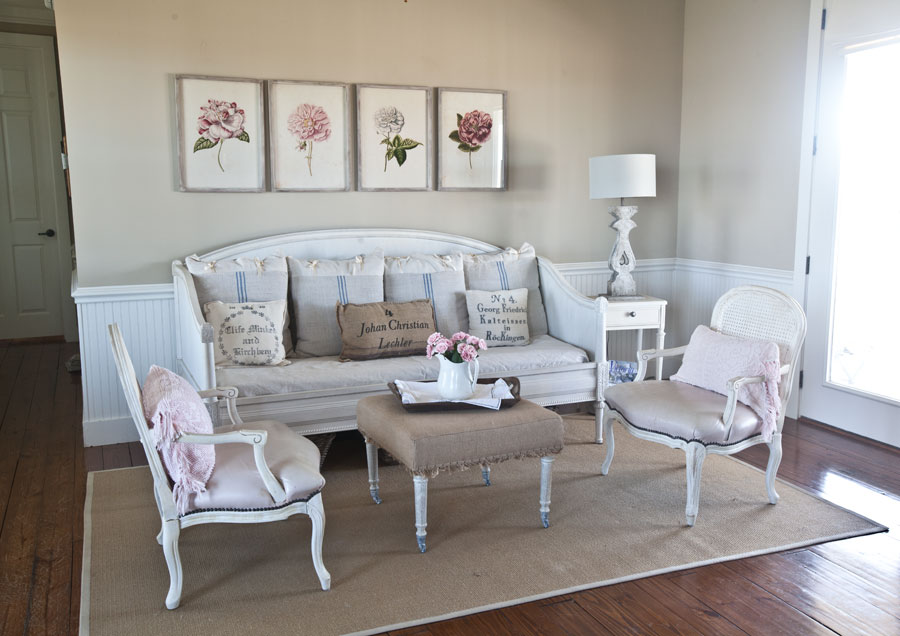 When I added the new chairs and rug, in the photo you can tell it looks so much better.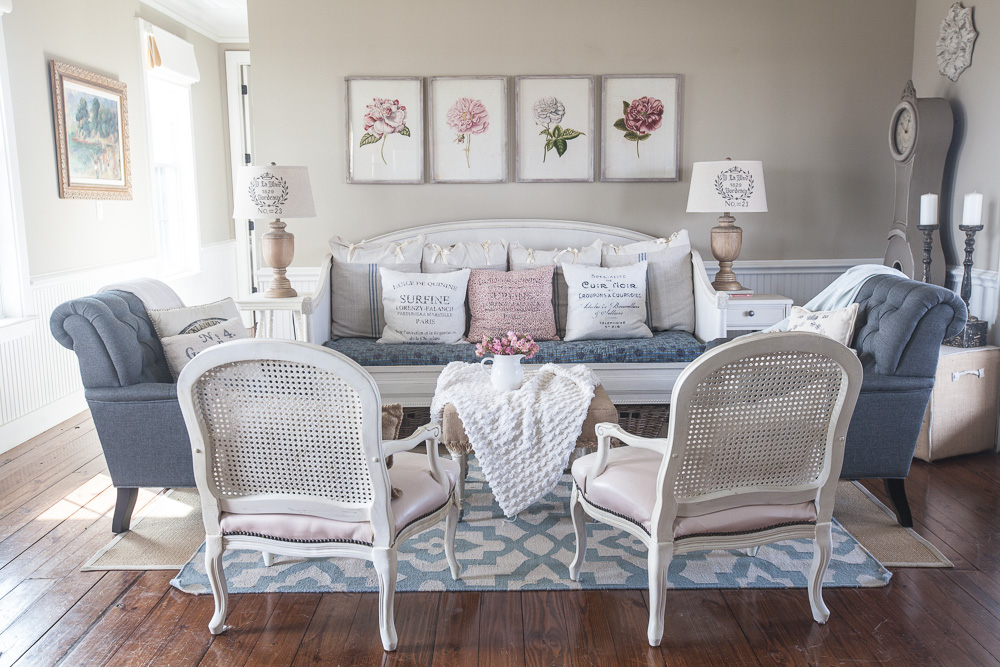 The photo was very helpful in figuring out what the room needed.
It's okay to copy
Yes, being a copycat is totally fine. In fact it's a great place to start when you aren't sure what your style is. You can find a room that you love and copy it. Yvonne mentioned that in art school they copy the masters when the students are learning. And I look at my favorite designers to see what they are doing. I 'borrow' the ideas I love and leave the rest. I know a lot of people that would love to copy this kitchen by my builder, Ridgewater Homes!
What did I 'borrow' when designing my home? The large island with the extra thick counter top, the white river granite and the stove. I know people are going to ask, and so I'll go ahead and say this is not my home, and I don't know where they found the light fixtures. Feel free to contact the builder, link above.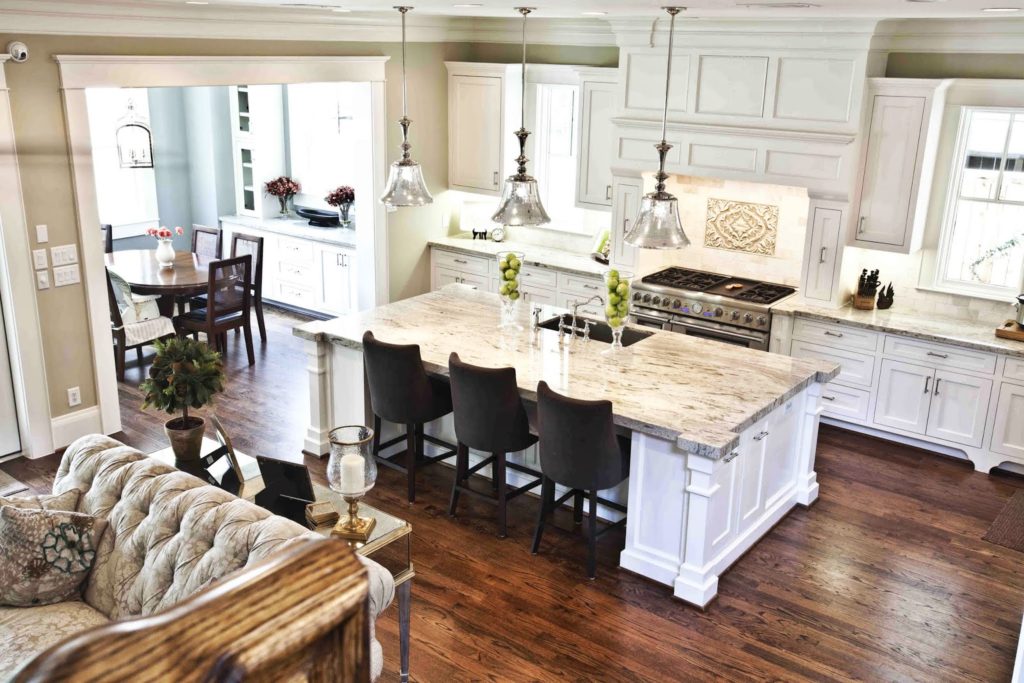 Incorporate all of the design elements – form, scale, color, pattern, texture and light. Kelly mentioned that you need to know all of the design elements in a room. So look at your room and see what you have of the 6 design elements in your room, and look to see how you used them.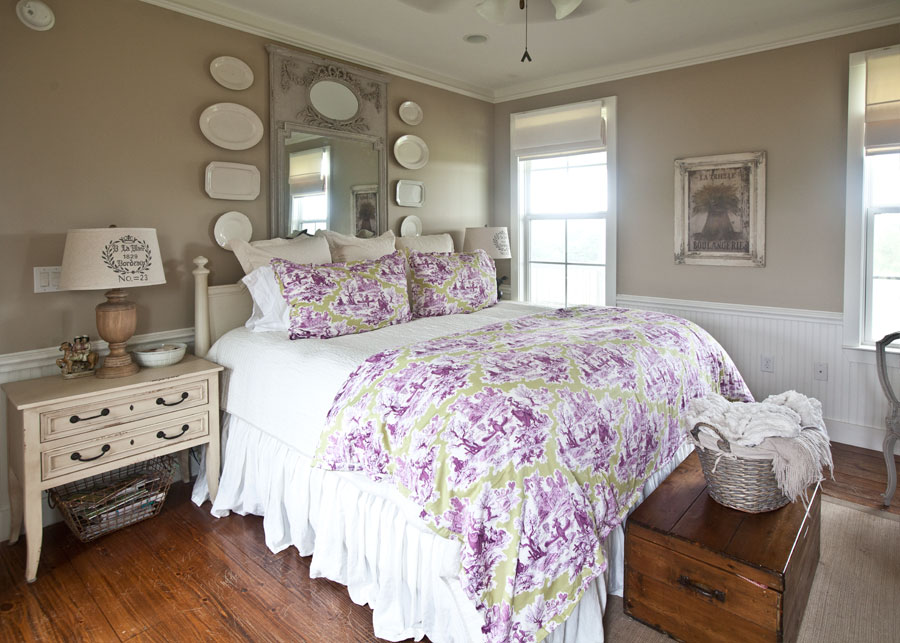 Visually pull apart the room. Find a room you truly admire and pull it apart. Rather than looking at it as a whole, look at the individual design elements. What scale of items did they use?  What patterns are there? Do you notice any textures? What shapes or forms are in the room? What colors were used? Are there many colors or few? Are the colors bold or muted? What kind of light is in the room? This is excellent advice that Yvonne offered.
Move things from one room to another. Sometimes you don't need anything new, you just need to move something from one room to another. We get bored with sameness, and things need to occasionally be mixed up. When something looks good we sometimes worry that we won't ever be able to achieve anything that good again, so we don't want to move anything. I know I left things the same for a long time. I liked what I had done, and thought if I moved things it would never look that good again.
Just do it over, and over again. What I realized is that the more you move things, the more you learn. The more you learn, the better you are going to get at interior decorating. Creativity grows with use! That's the good news. You can't use it up.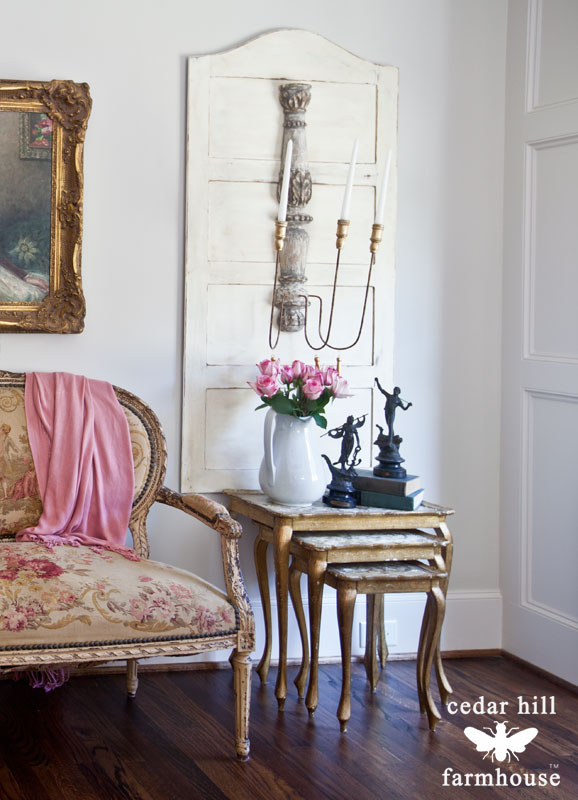 Define your style from the beginning Define your style first. Then it is easier to decide what to buy and what to get rid of. You can look at the item and ask yourself if it fits with your style. Some really pretty things are not compatible with your style. If you haven't defined your style yet, you can check out this post and this podcast episode.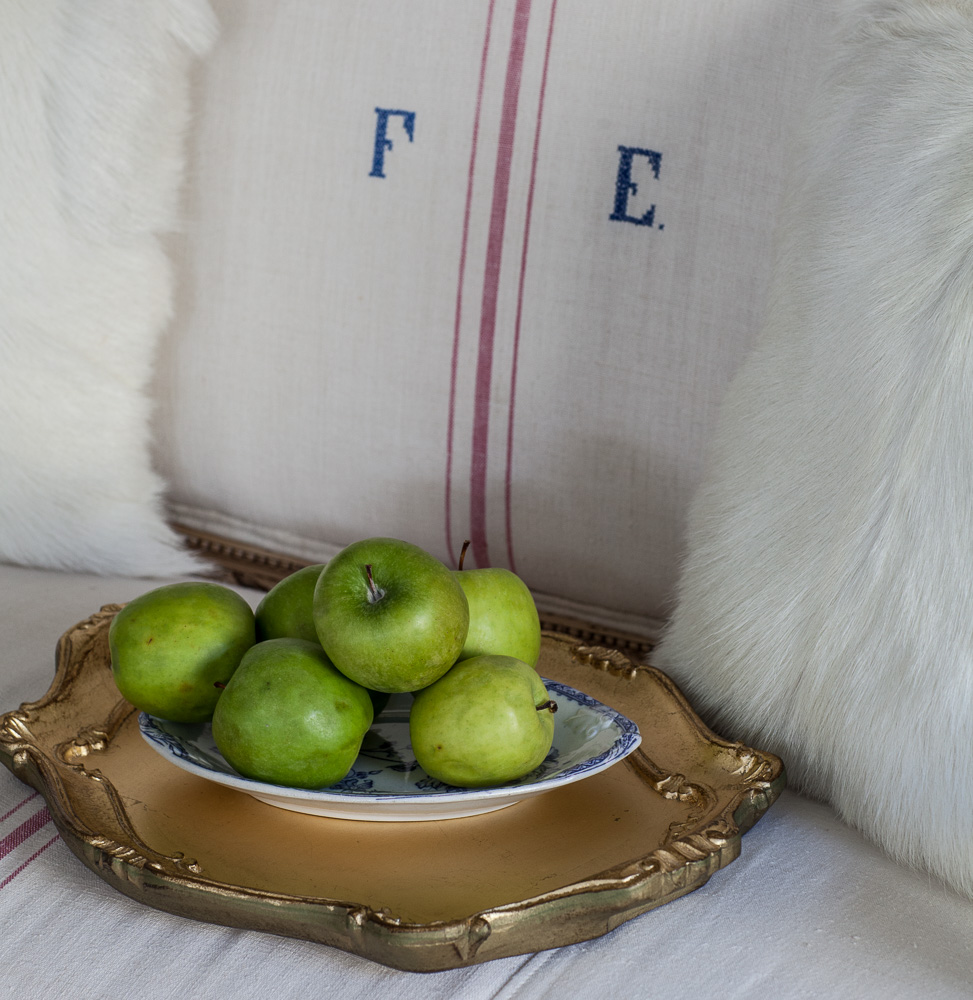 French style goes with every style (almost)! Personally, I think a French chair works in almost any room. Okay I know there are exceptions, but I see them beautifully incorporated into many styles.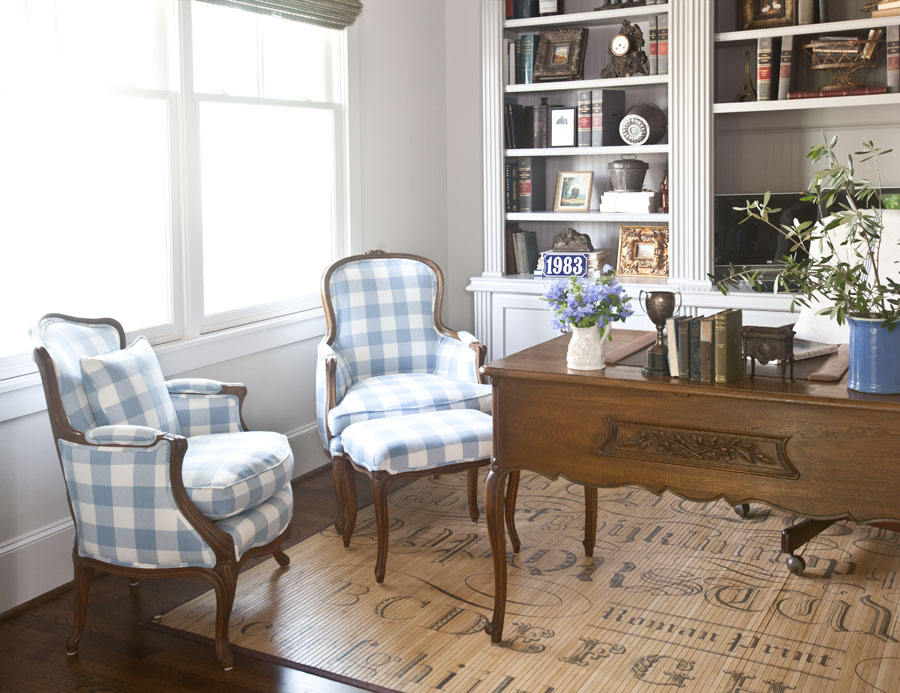 Natural lighting is fabulous for a room. Throw open those curtains, swing open the plantation shutters, and roll up the shades. Let the sun shine into your room, and it is going to feel so much happier. I know when I go in a house with the shades drawn during the day, I find it depressing. We all need that sunlight.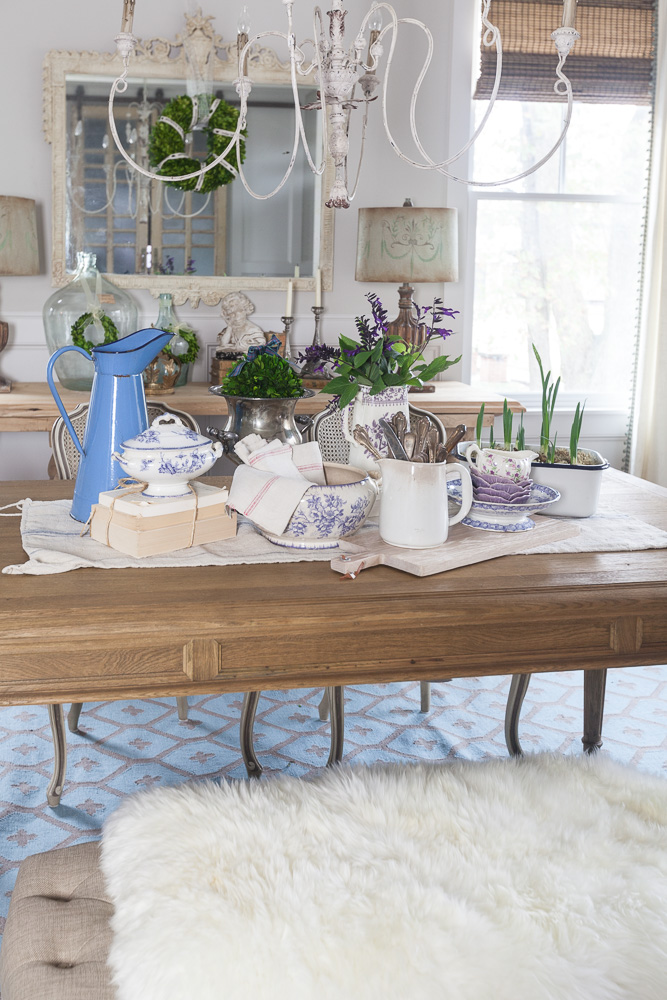 Yvonne's oatmeal In the podcast, Yvonne talked about how her styling has improved over the years she has been blogging. I had so much fun finding these photos for you. Here is the oatmeal she styled when she first started blogging. You can find the post HERE.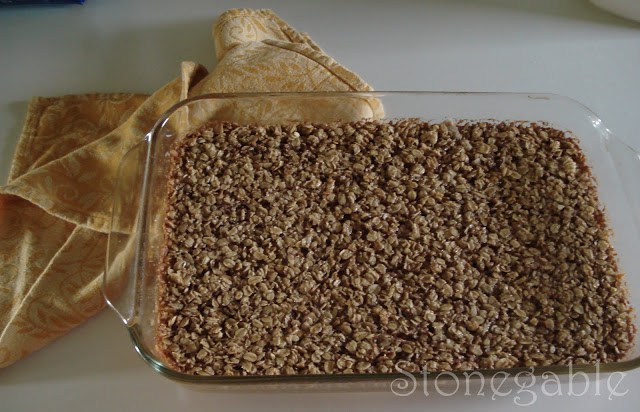 Compare that to her latest photo on oatmeal. CLICK HERE to get the recipe.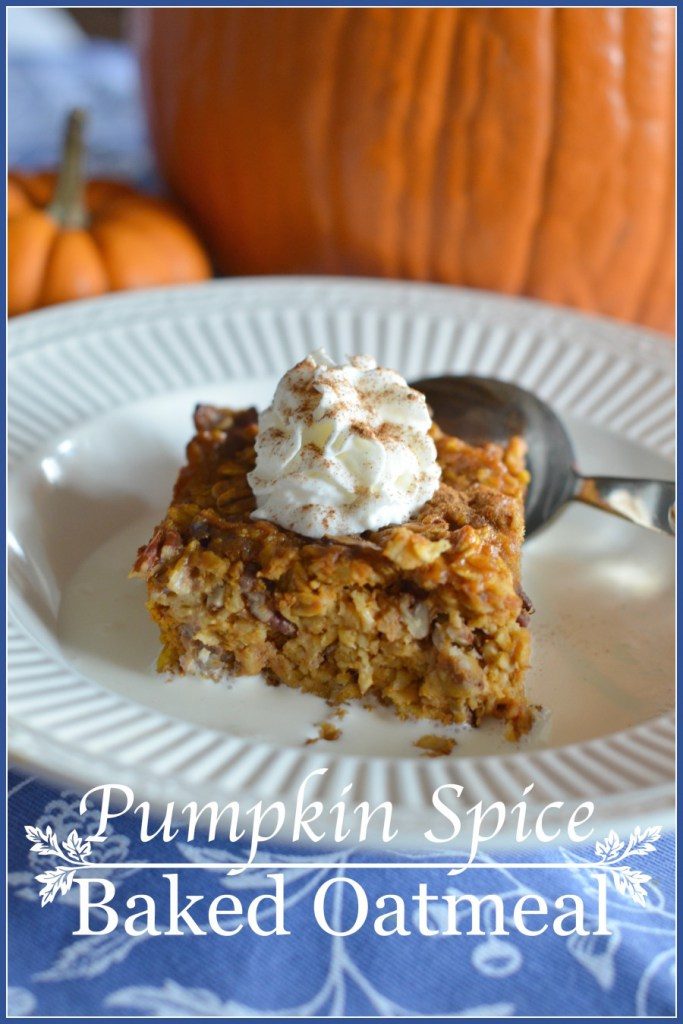 See, she learned a lot by doing. I hope you are enjoying these posts I do with the podcasts. I feel they are jam-packed with so many valuable tips. Kelly and Yvonne are pretty talented and I love learning from them.
Want to listen to more podcast episodes? You can find them HERE.
Did you enter my giveaway? Just leave a comment. Details here.