This post is sponsored by ANTIQUE FARMHOUSE, all views are my own. I've been shopping from Antique Farmhouse for probably 5 years. Many things in my home came from there. It's not easy to find the kind of items I'm looking for, but I usually find quite a few I like at Antique Farmhouse. 
I've got a discount code for you you can use. It's at the bottom of the post!
I'll share my latest Antique Farmhouse find with you, then share some of my favorite picks from their online shop, but first here's our episode for today's DECORATING TIPS AND TRICKS. We're talking LAUNDRY ROOMS TODAY.


I've been looking for just the right thing in my downstairs bath for awhile. Lots of things have moved in and out of here.  First I put in a mirror, but the bathroom still looked a bit bare.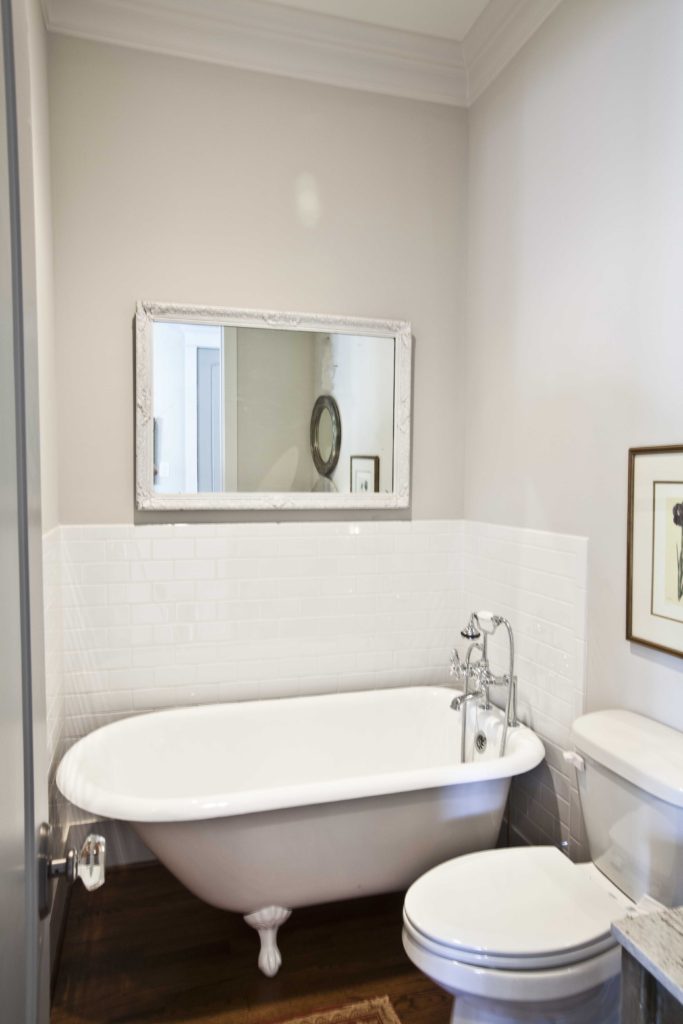 I added the curtains around the tub, the rustic valance, and the pediment above the mirror.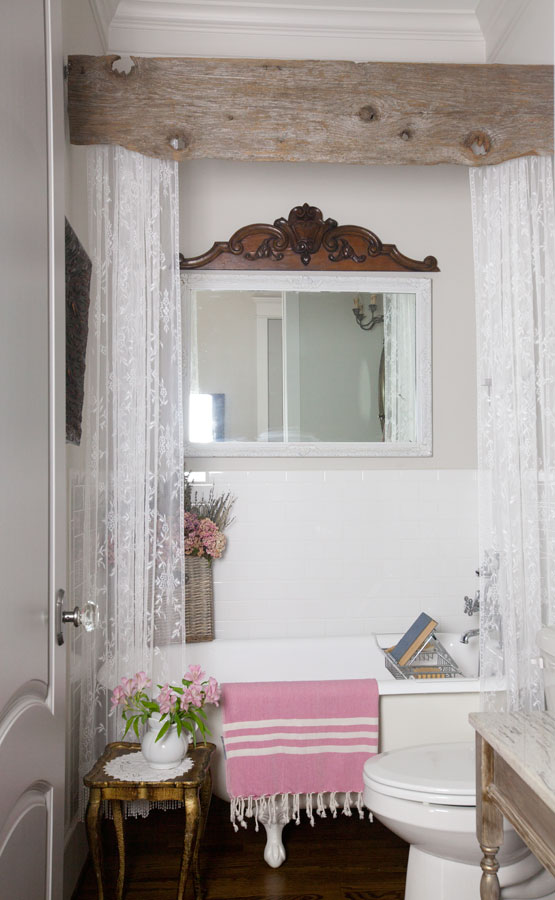 I needed the mirror in another bathroom, so I moved a painting in here. Then I needed the painting somewhere else. Can you tell I move things around a lot?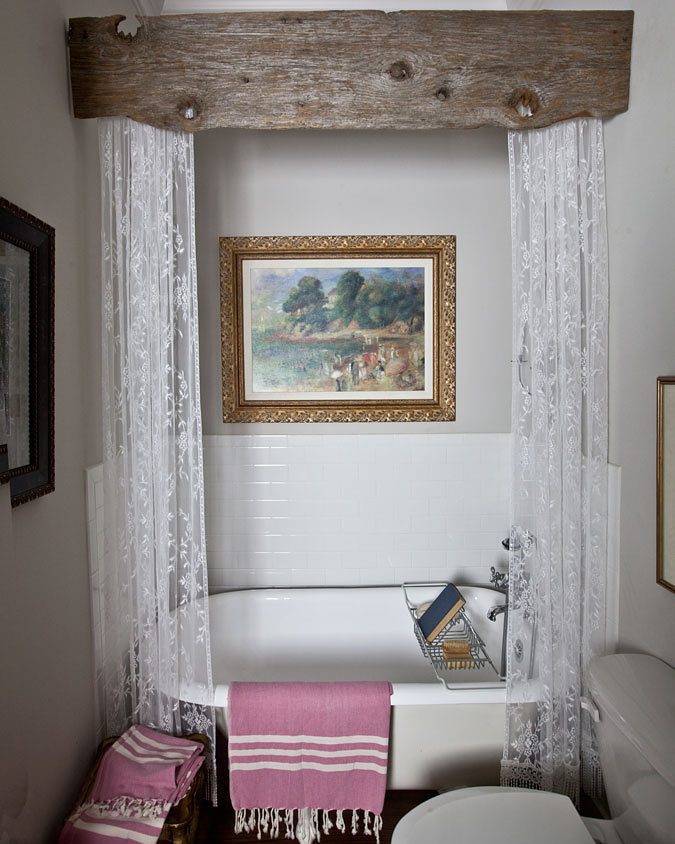 Then I found this amazing fragment, but since moved this piece into the stairway, so I needed something new.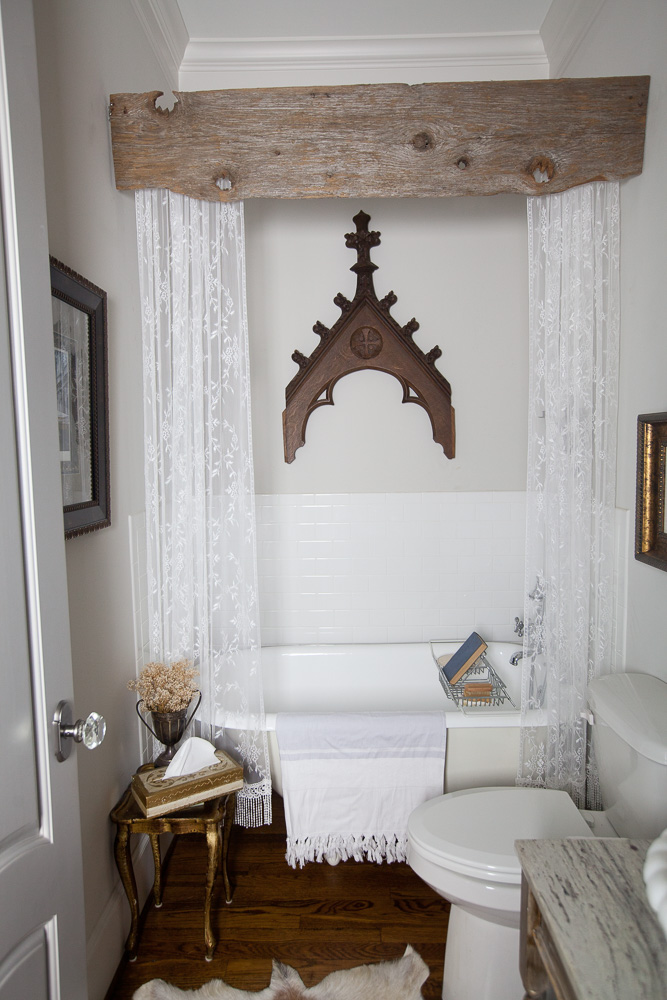 So now what?  Well I got this adorable plaque from ANTIQUE FARMHOUSE. It's so pretty in person. I added the boxwood wreath in front to give it just a touch of color, but you could add writing to the plaque if you prefer.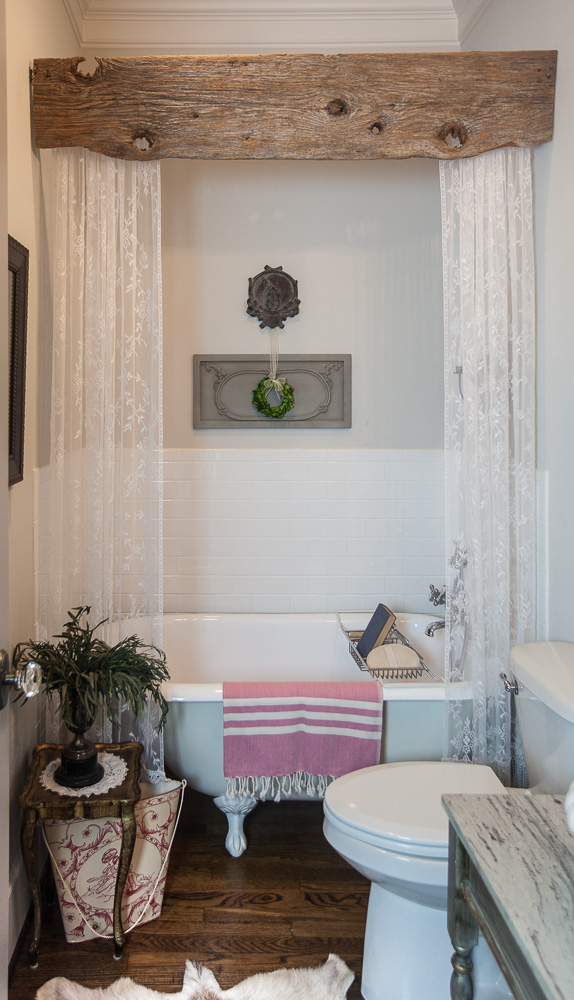 The smaller piece above is an antique.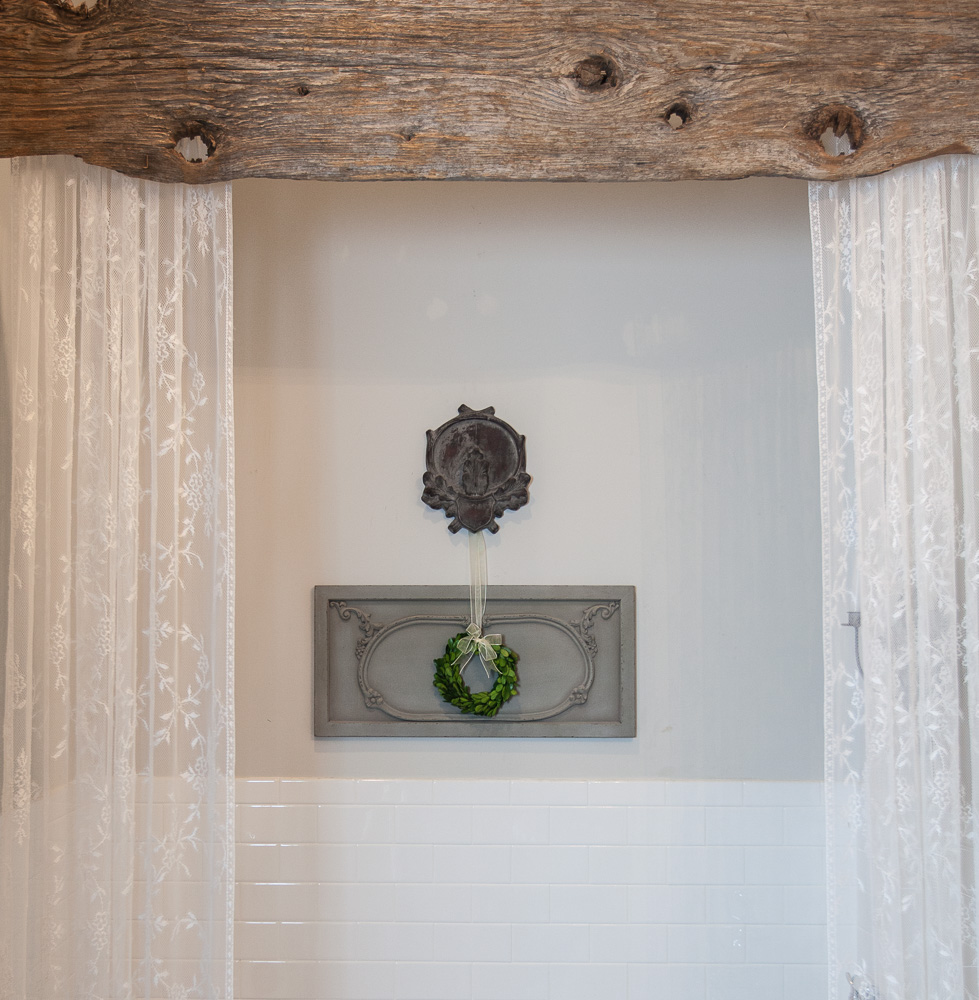 The plaque looks antique, but really it is brand new.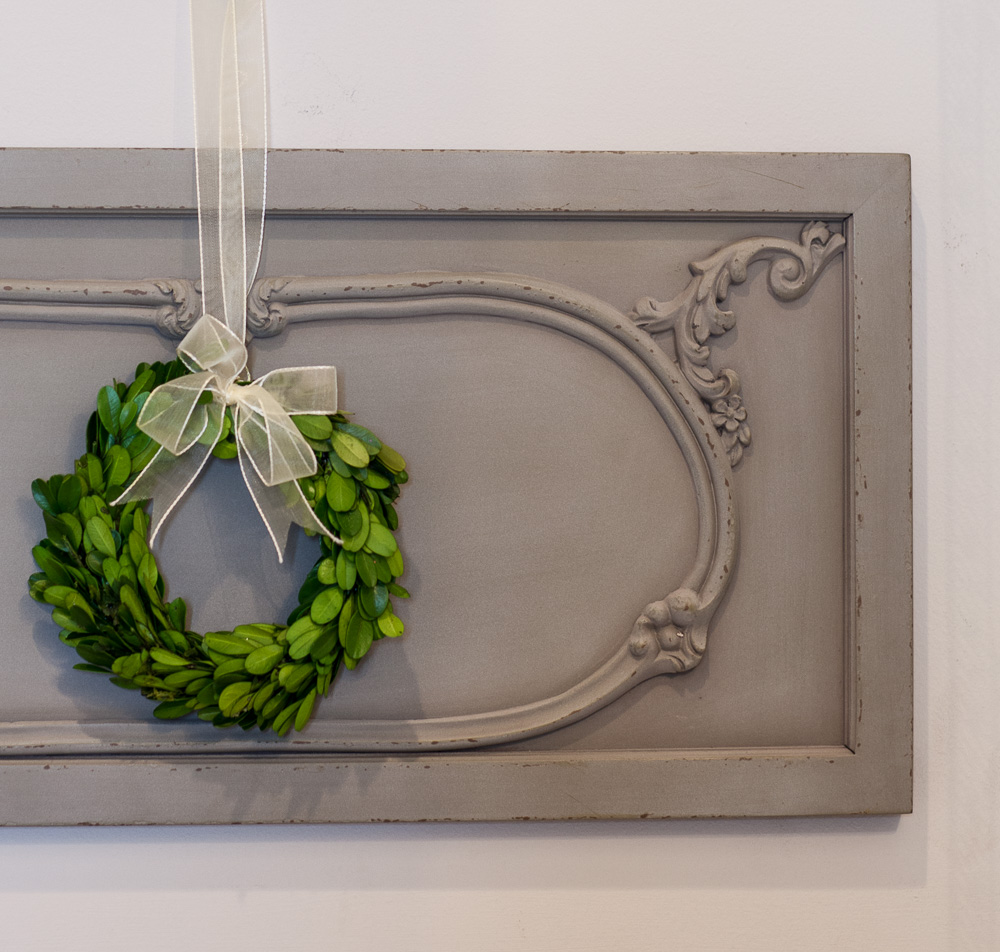 I like for things to look old and worn. Although my piece below is actually an antique, Antique Farmhouse has many items made to look old.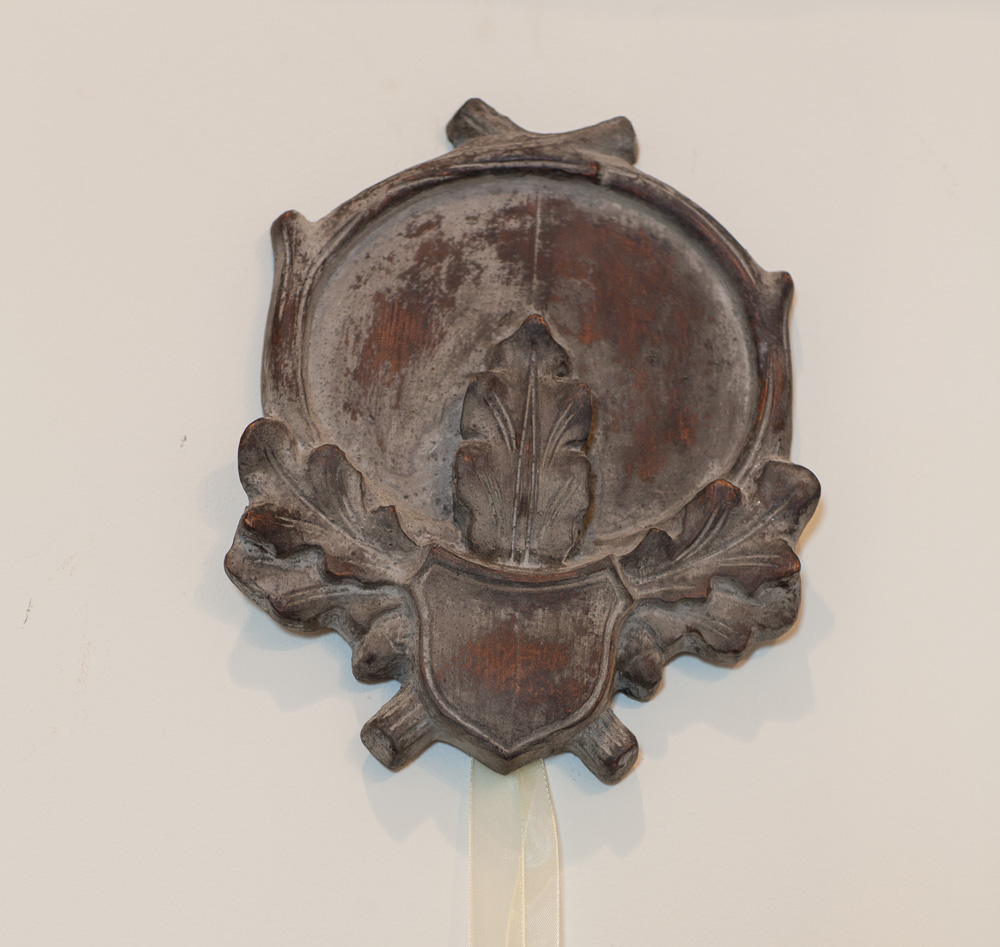 You can see that the plaque has been very slightly distressed.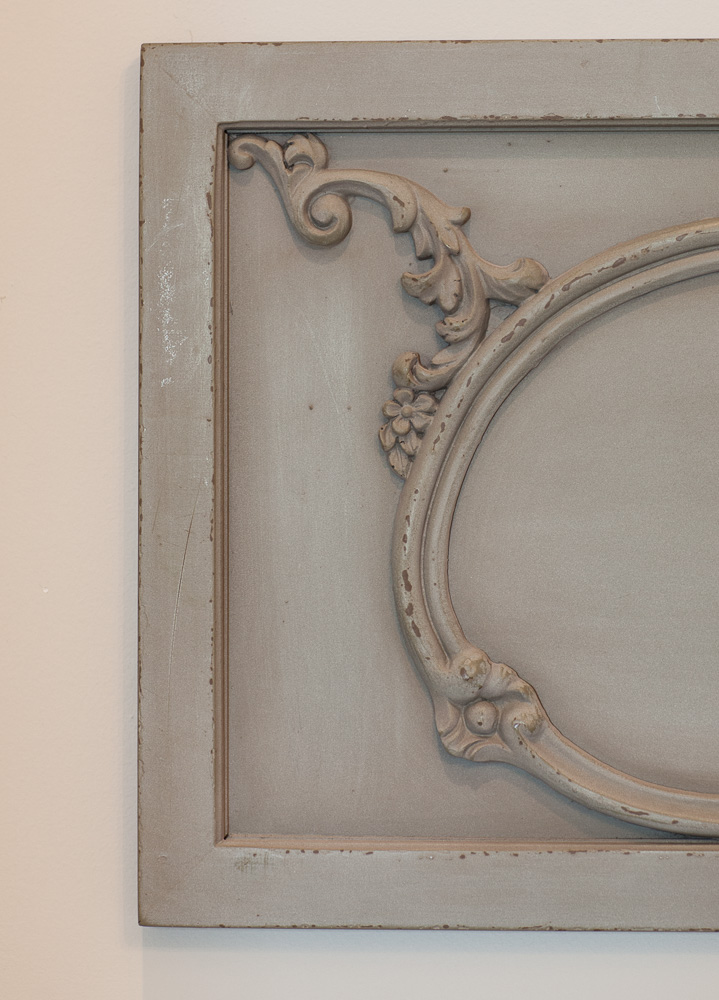 I also added an old trophy to the room with some dried greenery.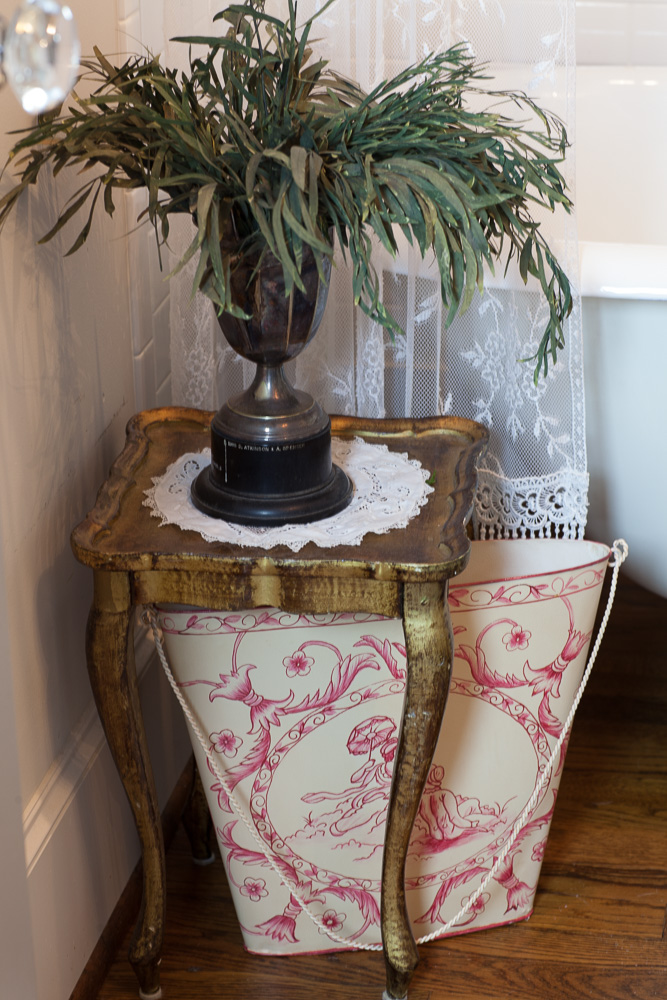 I like how the plaque has a patina, and adds charm to the room without overpowering it.
I bought many things from Antique Farmhouse over the years. Like the name implies they have things that look old but are new. There is also a definite farmhouse vibe to all of their products.
I thought it would be fun to find some things for you that I would buy (or have bought). Here are a few favorite items I found for you today.
I love preserved boxwood, and these are the real thing. This is a bargain considering how many you get. If that's too many, give a few away as gifts!
This is a very lovely lamp, and it's unique. It takes me weeks to find just the perfect one, but I think you'll win with this one. It looks generously sized and it doesn't look like everyone else's lamps.
I use my moss a lot. You can make a moss ball, or use it in a dough bowl or use it on top of the dirt in a potted plant. I've used mine a lot. This is a big box of moss and would go a long way.
You could even use that moss inside this gorgeous terrarium. I love using terrariums. You can put something pretty inside them like a teacup or a live plant. Ivy plants do quite well in a terrarium. You could also use the battery operated candles.
They have lots of more goodies you can choose from. Go check them out. ANTIQUE FARMHOUSE Use discount code CODE for $10 off any order of $100 or more.