I haven't had much time for my shop this year. So it's been a bit neglected. That's the problem with doing too much. So I have a stack of things that I needed to add to the shop. The problem is that I have to photograph everything, inspect it, measure it, then upload the photos and add a description. All of that takes time, and I'm already working long hours as it is.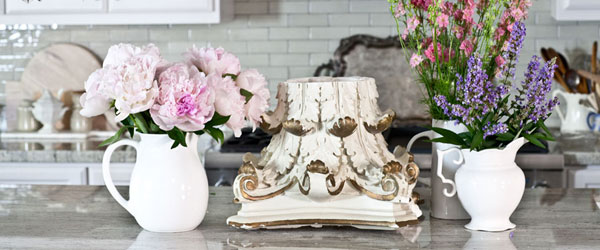 And with the podcast and blog, I can see the handwriting on the wall. Something has to give.  I can't do everything. I will have to get some help, or I might have to close the shop. For now, I am delaying any decision while I think about it. It will be a big step to bring someone else on, or close it. My daughter does the shipping, but there's still a lot more that needs to be done. I opened it June 2015, and I love it! But still I need to have some time to balance my checkbook and fold laundry.
Okay are you ready for a fun podcast episode? Today we answered reader questions.
Here are the questions we got.
Sherry – Where do you store home decor things that you are not using?
I have a rule that if I'm not using it, I have to get rid of it, either sell it or give it away. So I'm not a good person to ask on this one. Kelly and Yvonne had lots of ideas though, that they mention on the podcast.
Ree – How do you design for a masculine space?
I think that the main thing is to use more masculine patterns and colors. Avoid florals, ruffles, pastels, dishes, and white painted furniture.
I love the way Charles Faudree decorated this mountain house. It's masculine, but still stunning. But this might not be manly enough for some guys.
Cara – How do you decorate in a rental?
Well, focus on your furniture and accessories, rather than wall color, and things you can't change. If you can't change it, think about how you can disguise it or draw attention away from it.
Cara – How do you decorate a bedroom when the window will be behind the bed?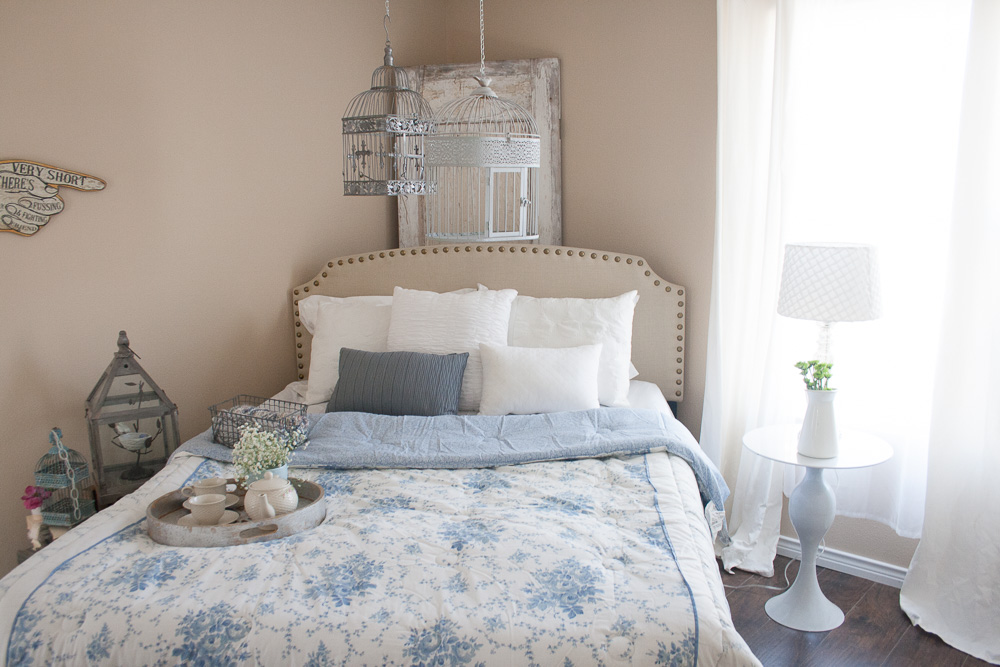 For Cara, I handled a situation like this on the TEXAS FLIP N MOVE house. You can see how we handled it HERE.
Toni – Where do you display family photos and kids' art?
I made a large framed cork-board covered in a lovely fabric when my kids were small. We put all of the artwork here. It was near the front door, so it was prominently displayed, and yet it was contained to the one area. As I got new artwork, I took down the old.