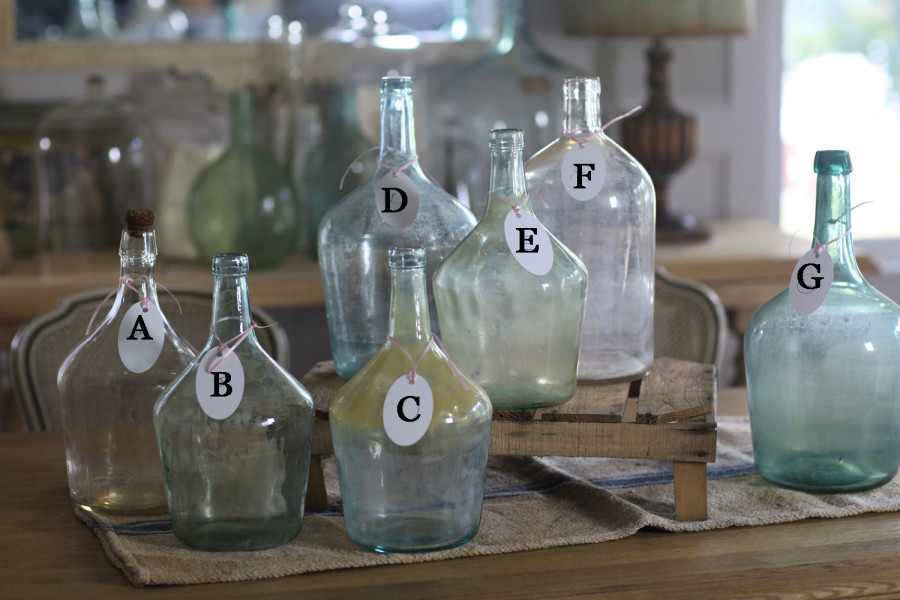 I love vintage bottles and I use them all of the time in my home. You can use bottles in your home to give it an elegance and feeling of presence. I love the way old things can give a room instant charm. Bottles go with just about any decor and all colors.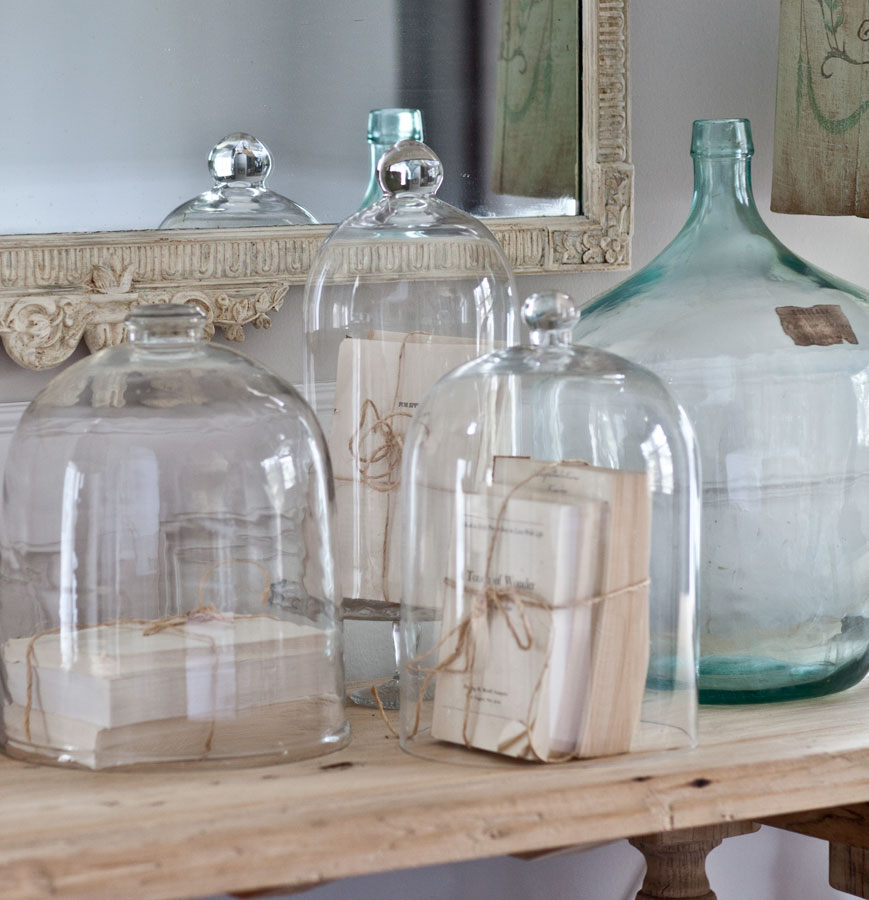 The vintage ones are difficult to find, but I grabbed a few for you recently.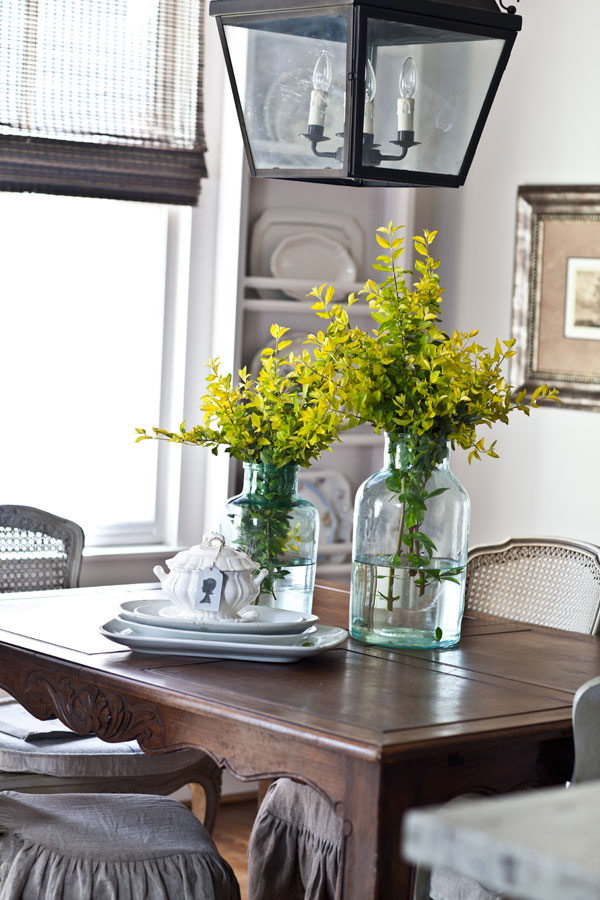 You can find them in my online shop here. VINTAGE BOTTLES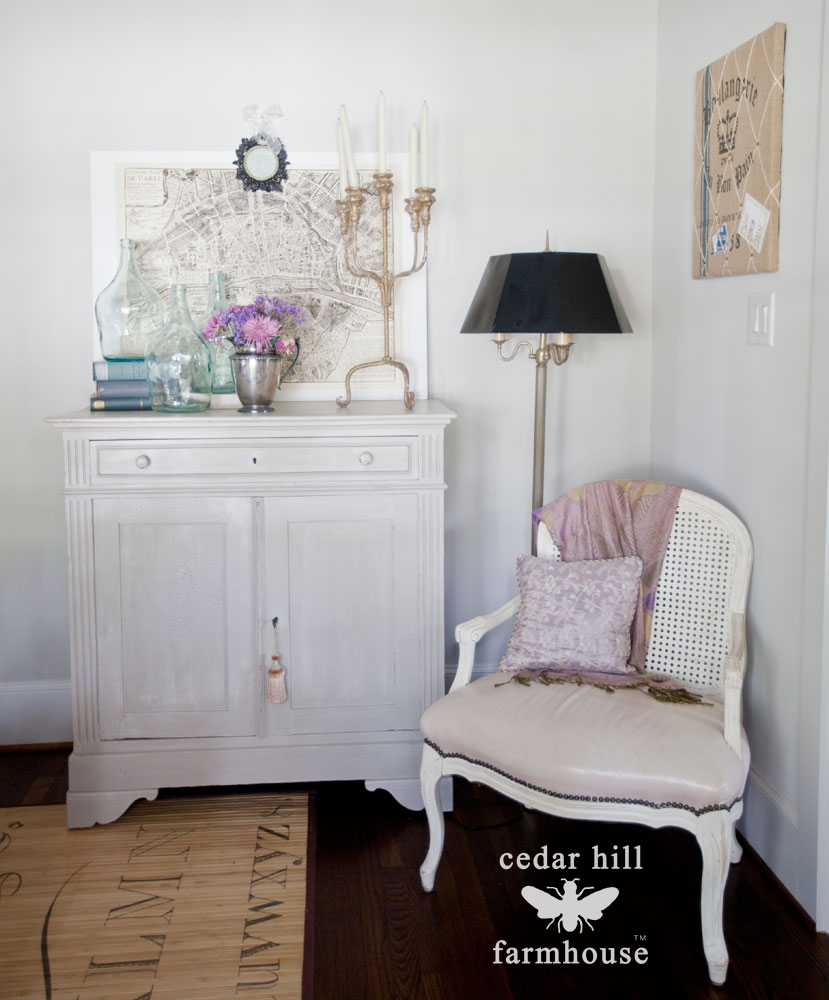 I also am adding grainsacks just as fast as I can. I bought about 30 and I am working to get them all added. Need some ideas on how to use grainsacks? Here are a few of my projects.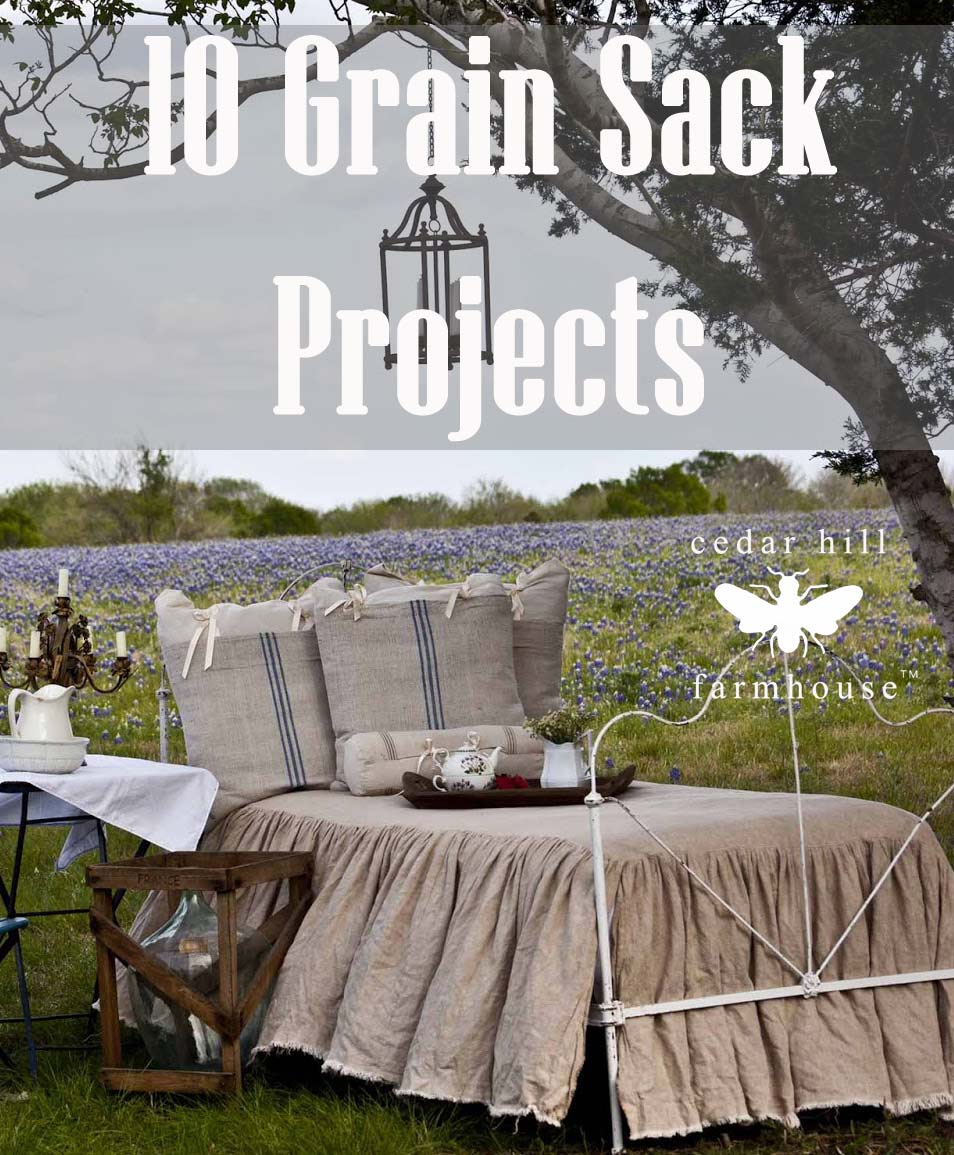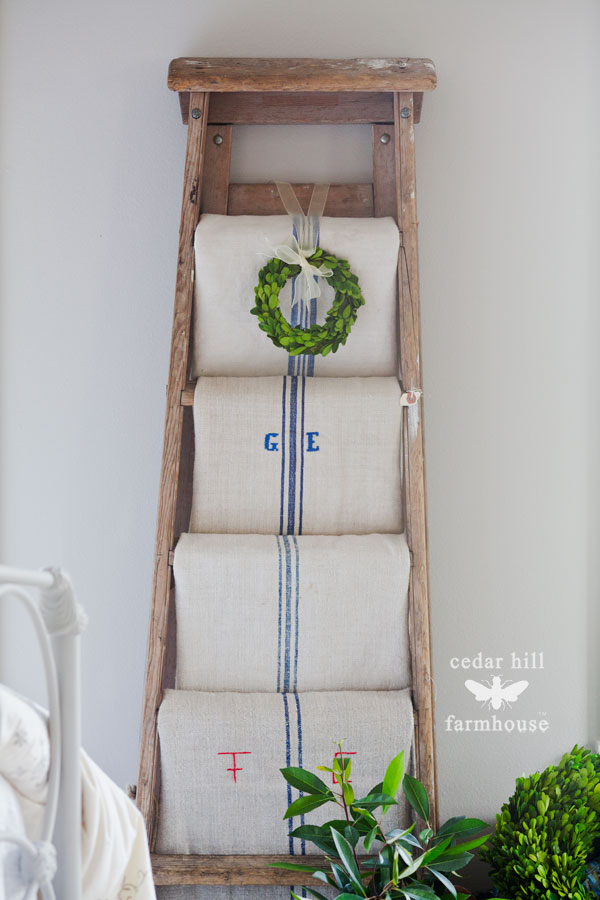 Here are just a few of the ones I hand-selected for my shop.
I have about 6 of these lovely lavender grainsacks.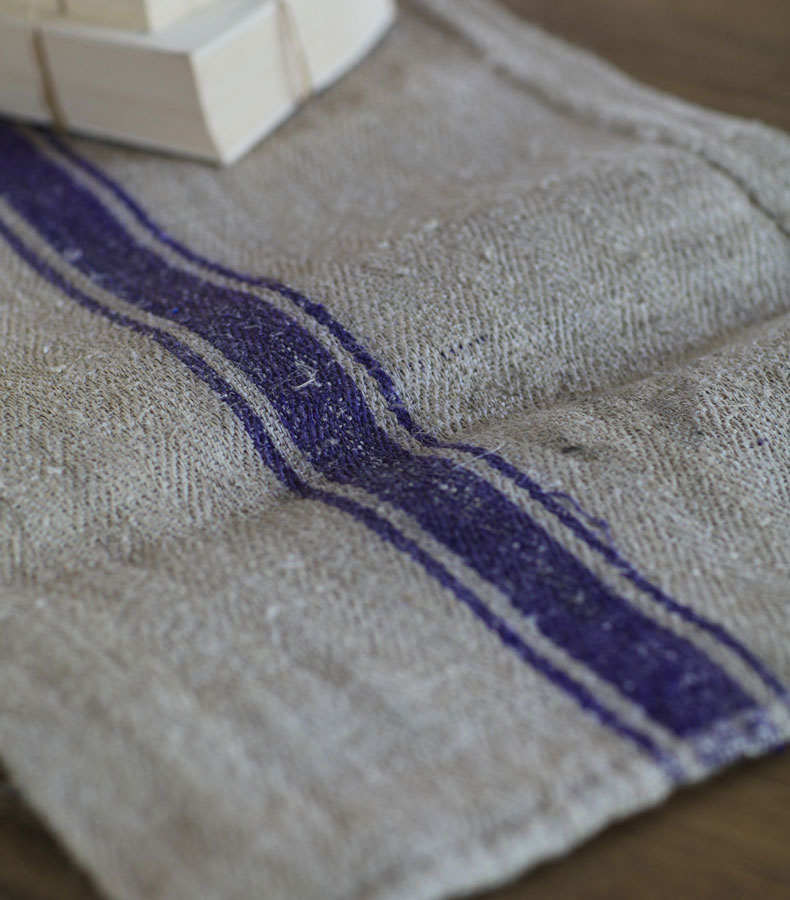 I also found many of the very, very, very old grainsacks. They are very soft, and often have these gorgeous spots where the fabric has been patched. The patches add extra detail and are valued by some collectors.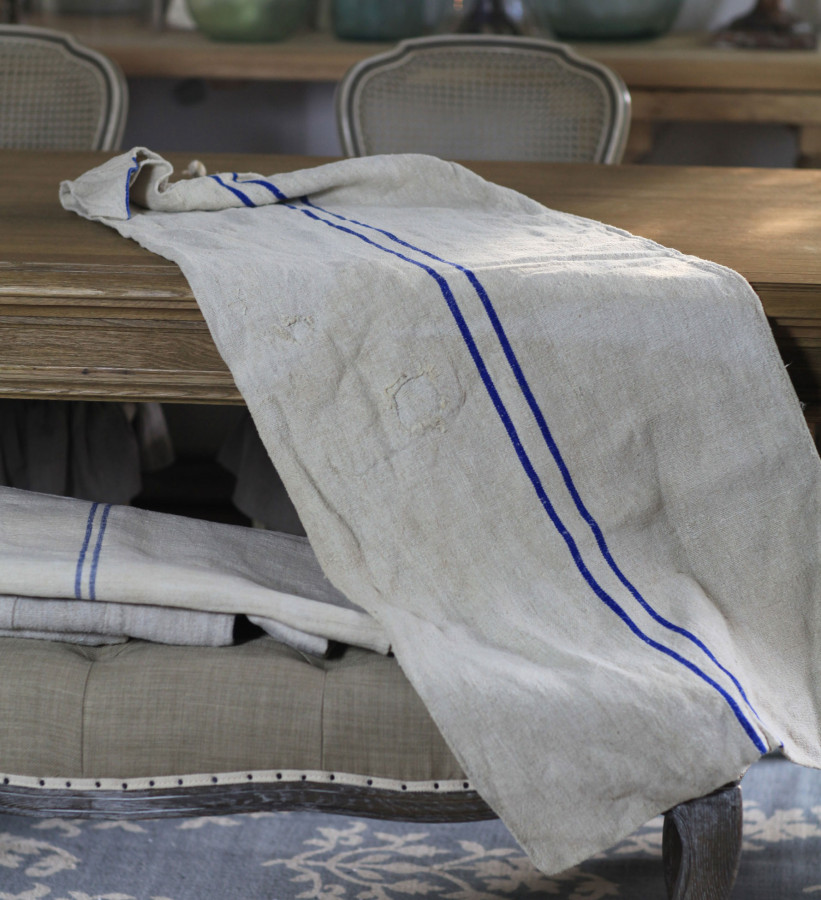 Often grainsacks come to me in 'farm fresh' condition, which is a fancy word for dirty. I soak mine in Oxiclean, and then launder with detergent. They often look lighter in color when they emerge from the dryer. Many stains can be removed.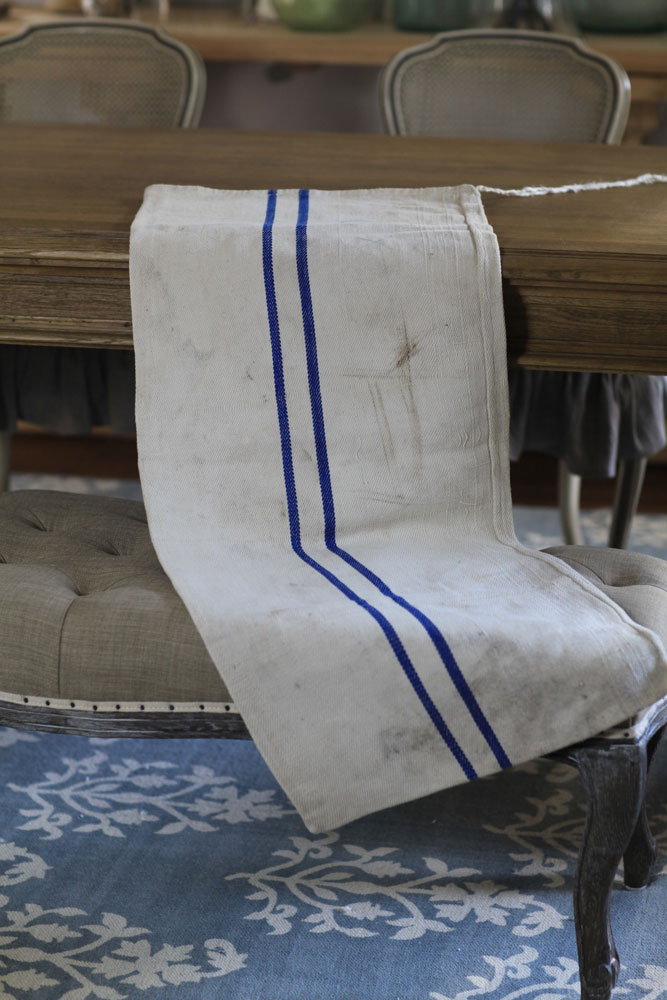 I am so grateful to you for shopping with me. I have spent 3 days fulfilling orders (packaging orders, weighing them, printing labels, etc.) and I have barely had time to do much else. I photographed the grainsacks last night, measured them, and did an assessment for each one. It takes some time to enter all of that information for each grainsack in my shop, since they are all so unique.  The very old ones are becoming increasingly difficult to find.
I should be adding more to the shop as the day goes on. I am trying to make sure I include all of the details so you know the condition of each one. I only hand select the grainsacks I would use in my own home. You can find all of them here. GRAINSACKS
And because I've got this sheep-love thing going on, I've been looking for sheep for my house. And then I thought maybe you would like some too, so I bought extras. FAMILY OF SHEEP