Valentine's Day was made for people like me.. hopeless romantics that see the world through rose-colored glasses. I love surrounding myself with pretty things, and Valentine's day is just one big, fat excuse for filling the house with flowers, heart-shaped pillows and and other pretty things. I collect flowers from our farm and dry them for use year round. Here I've combined Gay Feather wildflowers with purchased dried lavender.  The heart-shaped pillow is actually an antique pin cushion that once belonged to my grandmother.  The first order of business when I inherited it was to extract the pins hidden in the middle of the pillow. (Can you say 'ouch'?)  The basket is a vintage sewing basket that I have re-purposed.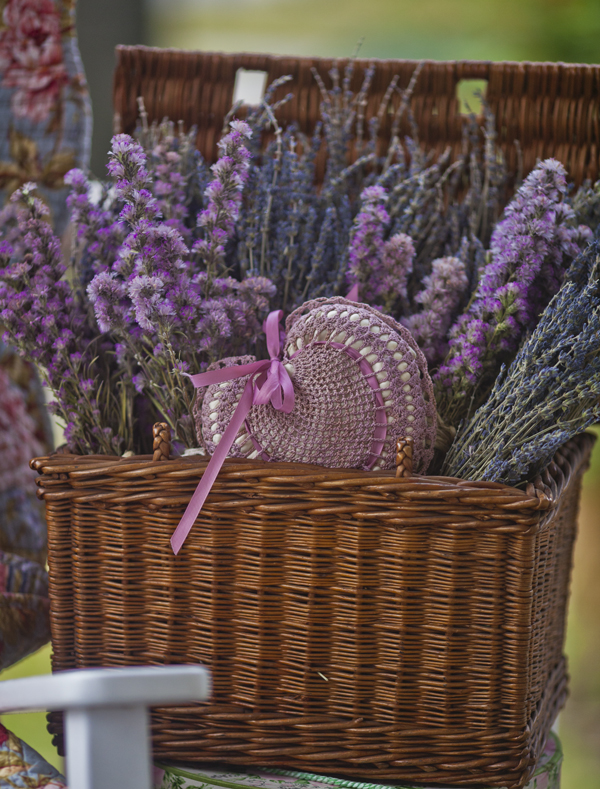 Not only do I love flowers and frilly things, but I also love vintage silver. It's beautiful in shape and patina.  Here I displayed a few pieces in an antique cream pitcher with a Valentine Day's heart pillow I made years ago. I made them for a craft sale, they didn't sell, and so I kept them. Now I am so happy they didn't sell, because I love having them.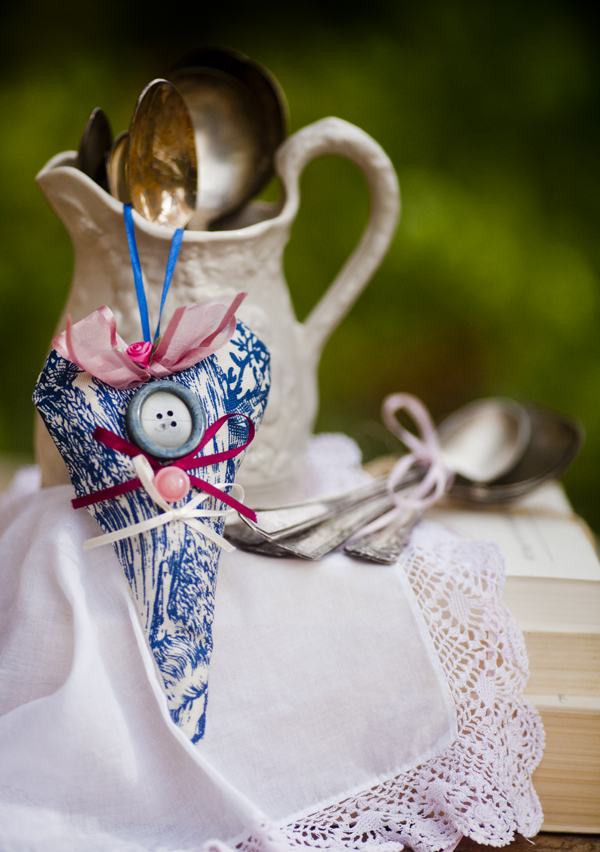 Valentine's day also makes me think of sitting  in a rocking chair on the front porch, wrapped in a quilt, enjoying all of the walkers go by in my new historic neighborhood. They are very friendly and seem happy to be taking a stroll through such a pretty neighborhood.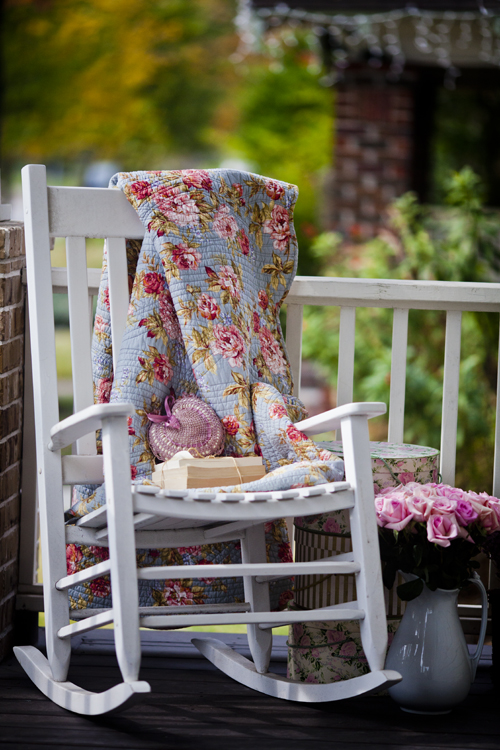 When I think of Valentine's Day I also think of my mother and father-in-law. They were devoted to each other, in a touching way I rarely see any more. Below the silhouette is one of them as a young couple.   She had very thick wavy hair as you can see.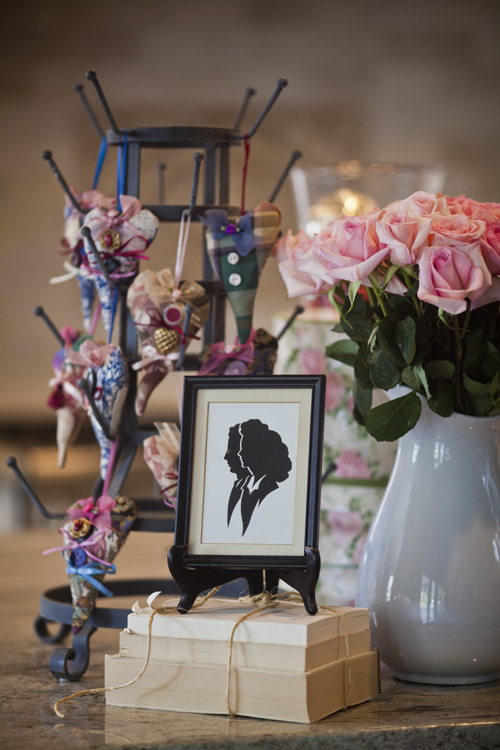 This Valentine's Day I sure hope you slow down long enough to enjoy your loved ones. Have a cup of tea in a pretty cup, take a long soak in lavender scented bath, read an engaging book, enjoy rocking on your front porch.  I'll be thinking of you while I enjoy some special time on my front porch.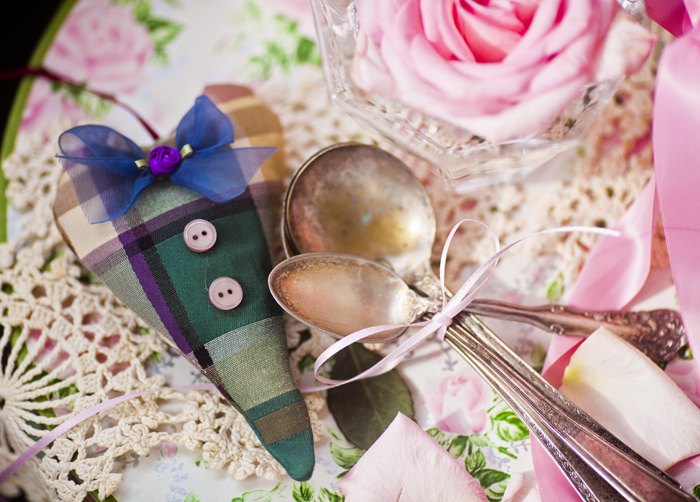 I'm joining these other fabulous blogs this week.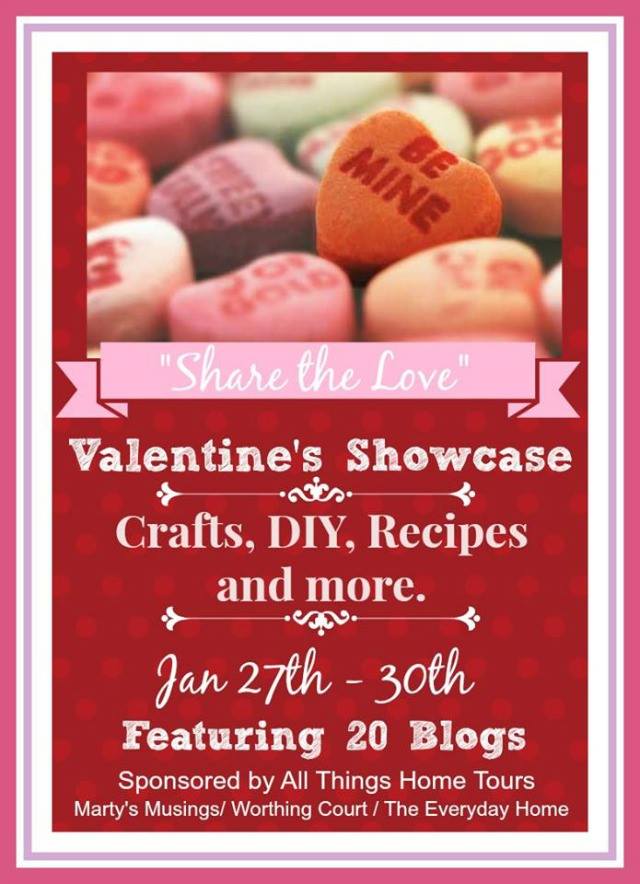 Monday, January 27:
The Everyday Home
Cedar Hill Farmhouse
AKA Design
Setting for Four
Create and Babble
Tuesday January 28:
White Lace Cottage 
So Much Better with Age
Town and Country Living
Top This Top That
Vintage News Junkie
Wednesday January 29:
Marty Musings
Stone Gable
Confessions of a Plate Addict
Cupcakes and Crinolines
Hymns and Verses
Thursday January 30:
Worthing Court
The Tablescaper
Celebrating Everyday Life
Our Southern Home
A Stroll Thru Life