A little recap of our trip to Italy earlier this year.
For a few glorious days I lived in Tuscany.  After the cold, damp weather in Paris, the sun was a welcome sight. I could see why all of the city dwellers came down here for a slice of heaven.
As my favorite shop owner told me, the days are slow here.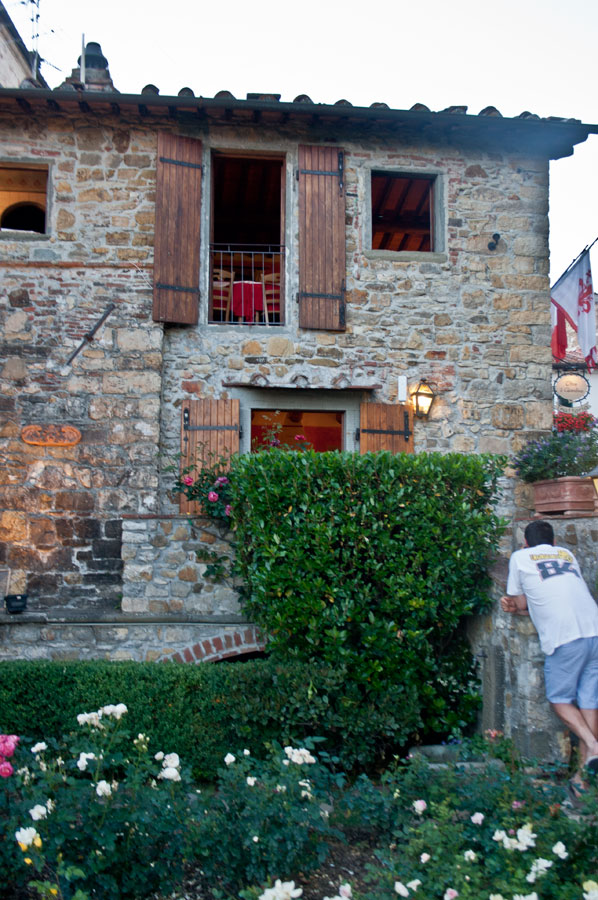 We stayed in Radda in Chianti.  Here's a view from the hill top city.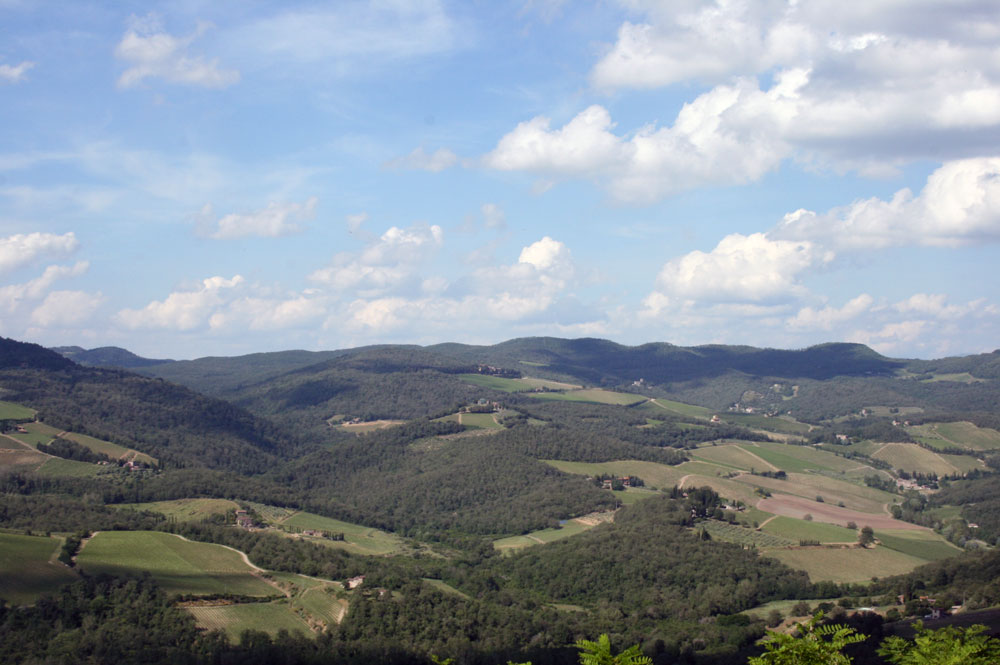 During the day, we often drove to a nearby town for lunch. Here is San Gimignano, an ancient walled city.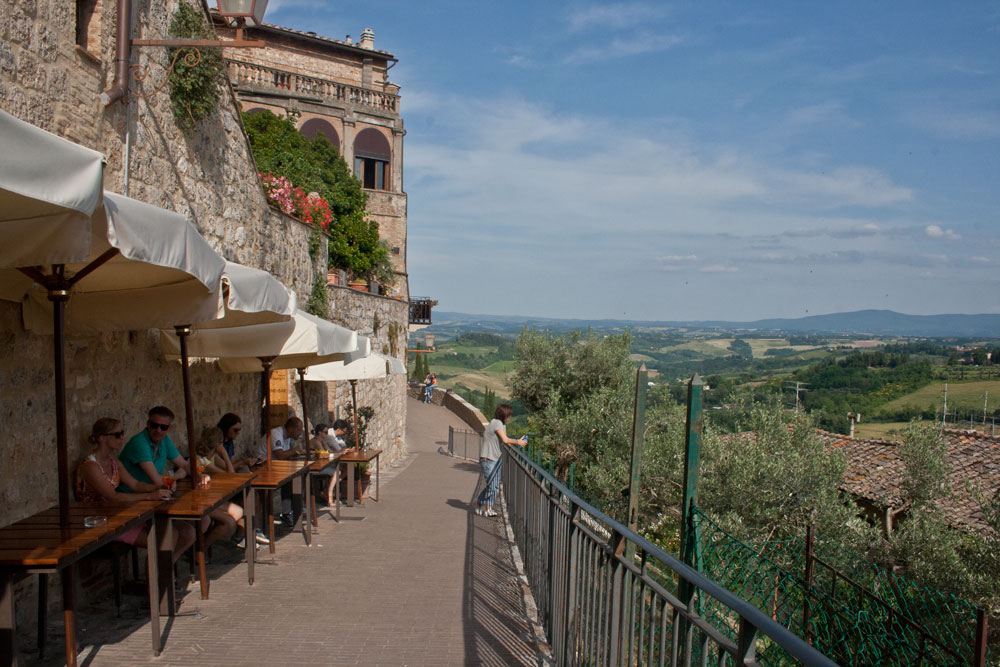 Afternoons were spent at our little converted barn. We had the whole house to ourselves, including a charming kitchen and an outdoor patio where we took many of our meals.
Below you can see my daughter Evie and moi.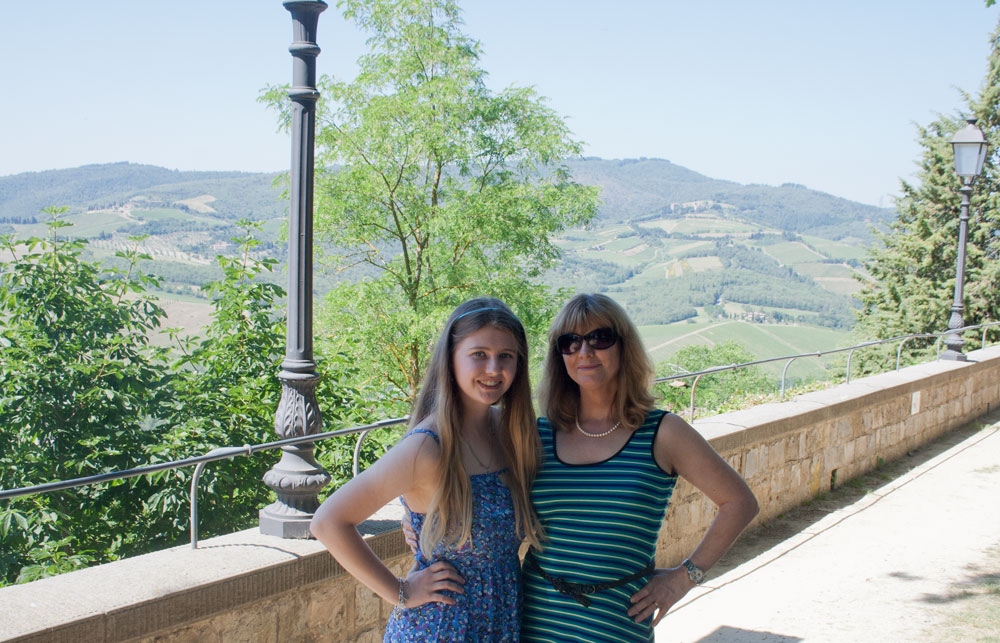 After the hustle and bustle, and the crowds of Paris, Tuscany really felt like paradise.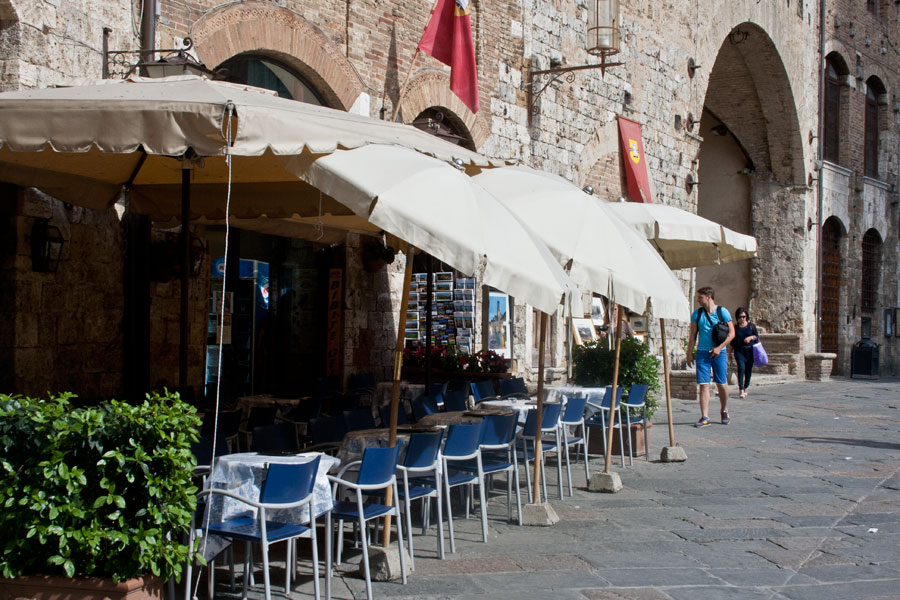 Below is the view from our bedroom. You can see the vineyards and the olive trees below.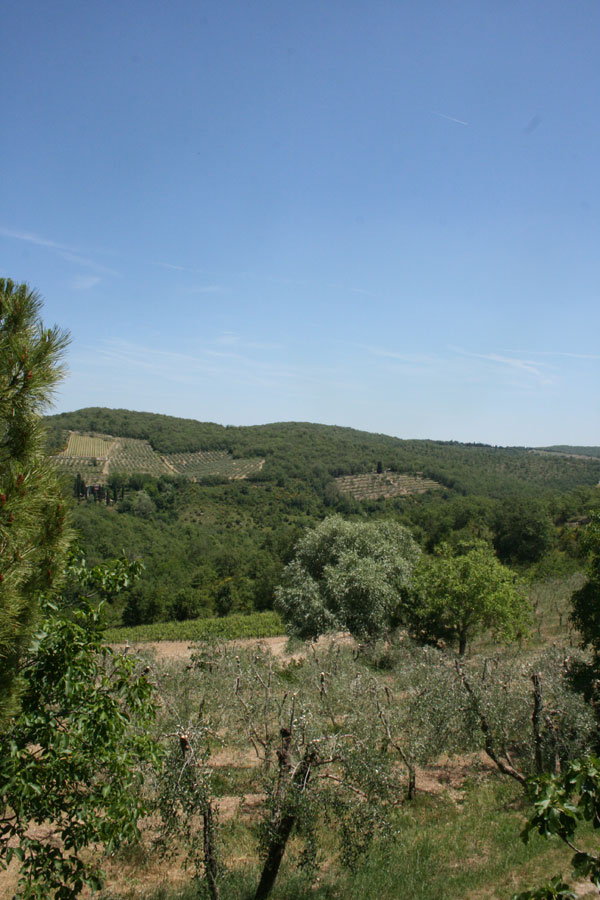 I mean really, how can you wake up to this view, and not smile?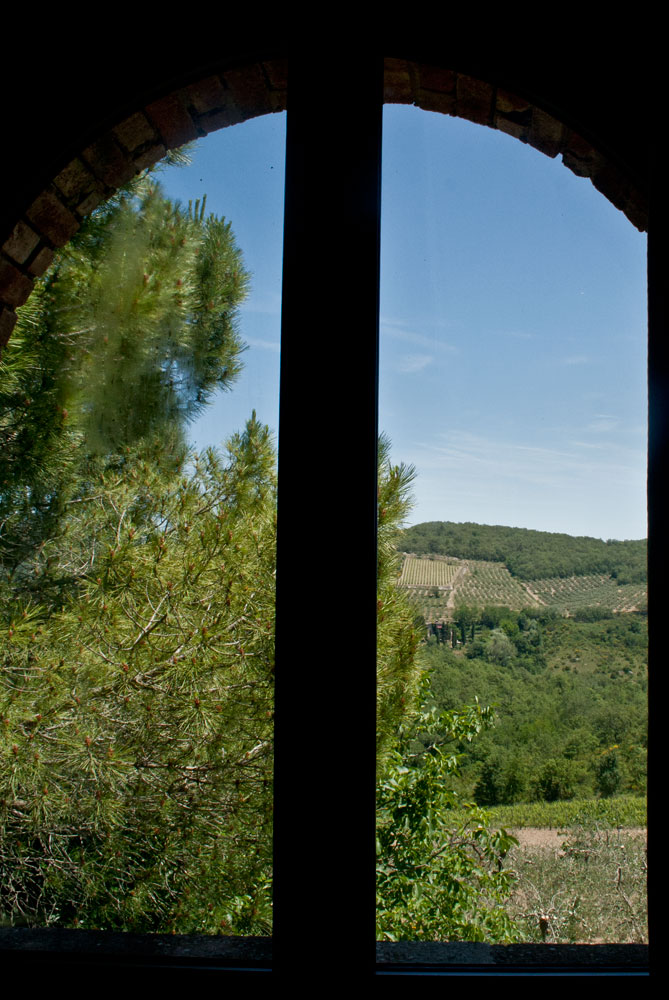 So what did I learn in Tuscany?
1. Be nice to people, and most of the time, they will reciprocate.
2. Learning a few simple words in the native language like please, thank you, and excuse me, go a long way.
3. Slow down and enjoy the moment.