Are you hoping to move from one style to another style? It can be very stressful, I know. I had a very 'Tuscan' house at one time full of red and yellow, but I wanted a house with neutrals and a little bit of blue. Those looks are very different, and they don't go well together. There isn't a good look that incorporates both that I've found.
To have a room that works, I think you need to go all one way or the other, so if you are transitioning from one to the other, the 'in-between' time isn't going to look good.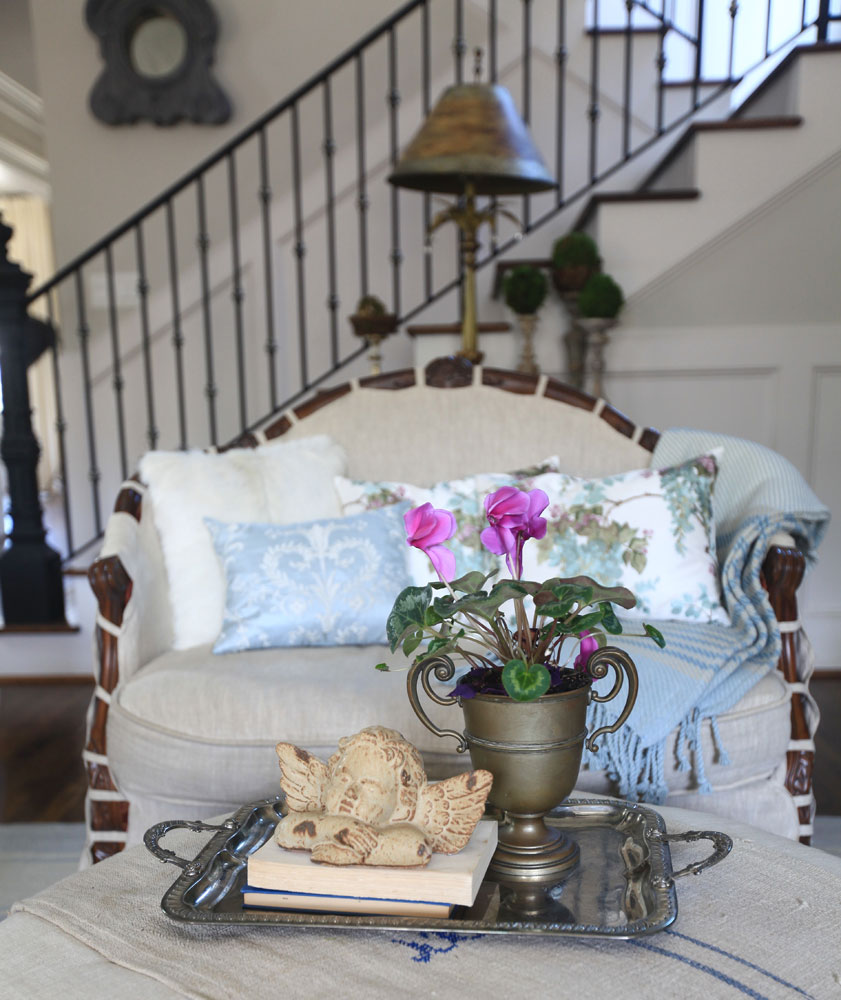 BE PATIENT
If you are changing your look in a drastic way like I did, the first thing I want you to know is that the room probably is going to feel awkward to you during the transition. I don't like an awkward room, so this phase was very painful for me. Transistioning from one style to another can be painful.
HAVE A PLAN
One thing that is helpful is to have a plan so you can make the changes that you need to make in the quickest way possible. Having lived through the process I definitely know it is worth it, but yes it was not easy. I decided to make slipcovers for all of my furniture. It took awhile to complete all of that sewing.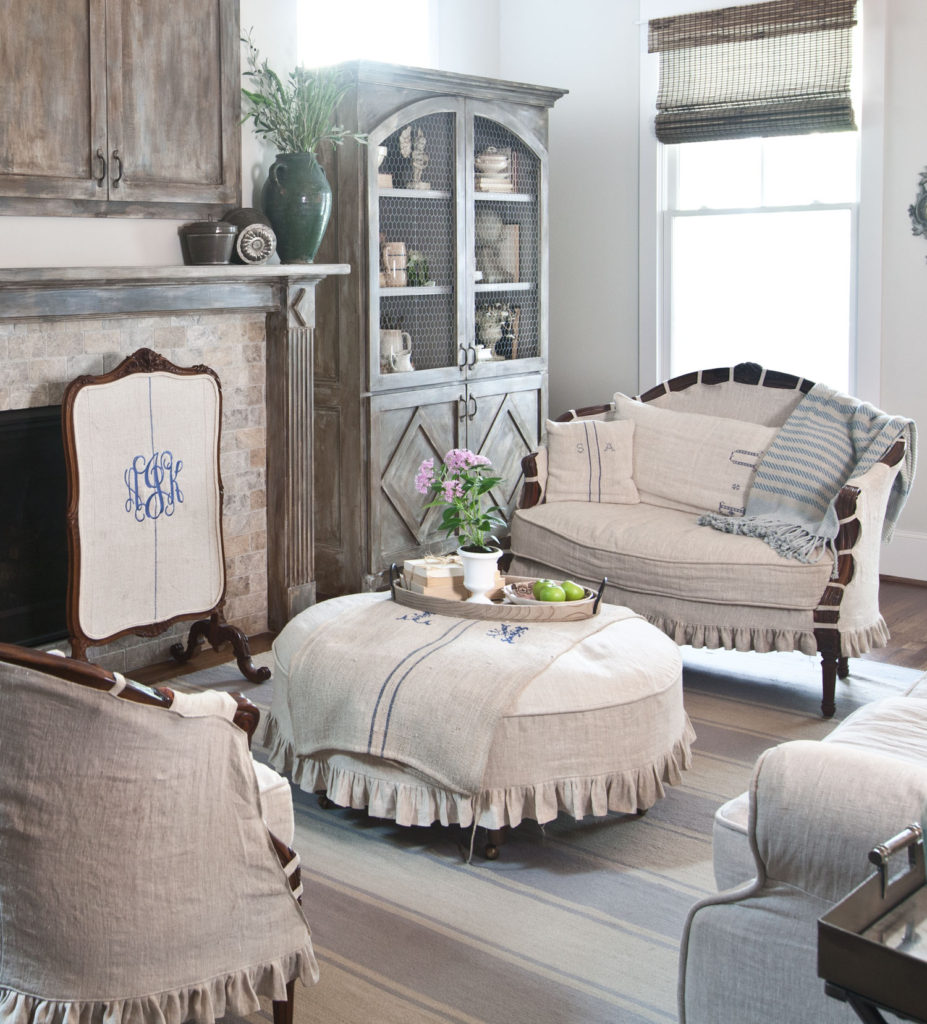 CLEAR THE ROOM
Another tip I have is to remove all of the things in the room that are not going to work with your new look, as much as you can. There may be some empty spaces, but I prefer empty spaces to furnishing and furniture that clash.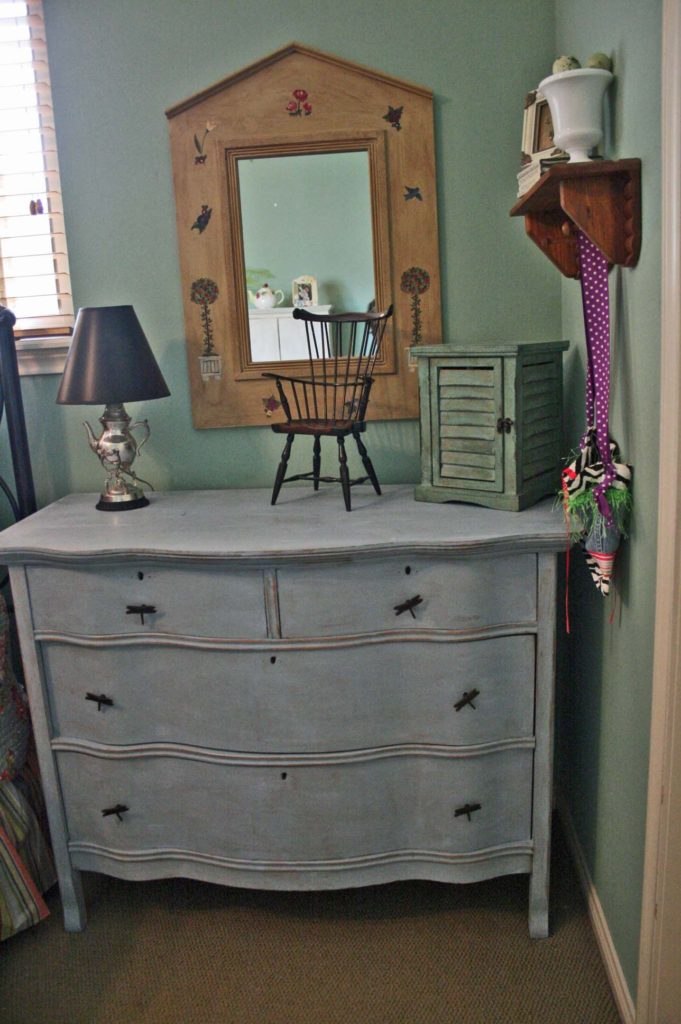 SELL THE OLD STUFF
Let's say you need to buy some new furniture for your new look. One thing you can do is to sell your old furniture to help finance the new furniture. You might be surprised by how much money you can make. How much depends on your area, your local market and where you sell your items. If you have a lot to sell, I prefer to go to consignment stores. You'll probably only make 50% of the selling price, but you won't have to deal with buyer phone calls, strangers in your house, bad checks, and so forth.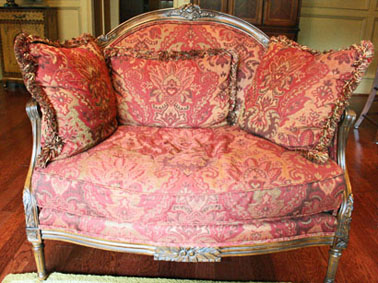 DO THE WORK YOURSELF
Also, try to think of what you can do yourself to save money. I mentioned that I made my own slipcovers. You could also paint the room yourself, rather than hiring painters. You could buy furniture second-hand to keep costs down. Maybe there is other work that needs to be done that you would be able to do yourself. Changing door knobs for example, is usually really easy.
STAY FOCUSED
Lastly, keep your eye on the prize. Try to imagine that room once the change is completed. It's going to be amazing.