You asked to see real homes, that belong to real people, that have not been staged for a magazine. And so I am going to incorporate reader homes into the mix here and there. Today's home belongs to Anna.
Well I had the pleasure of working with Anna, awhile back. We discussed her home, but she did all of the heavy lifting on the decor. I thought she did a fabulous job and wanted to show you how lovely her home is.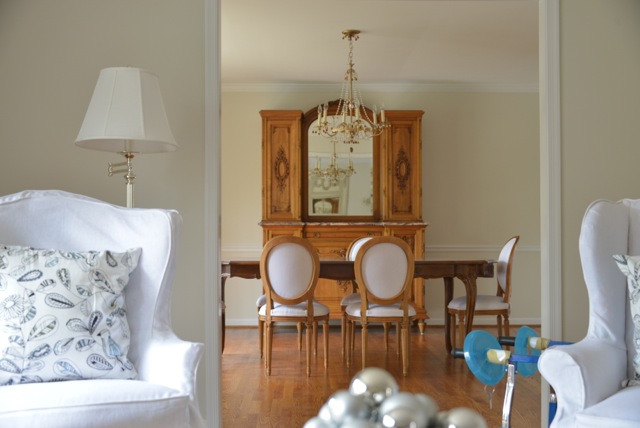 That piece in the dining room is so lovely and the chairs are French and fabulous. I love a beautiful trumeau mirror, and this one is so lovely. These mirrors add a lovely touch, whether they are new or old.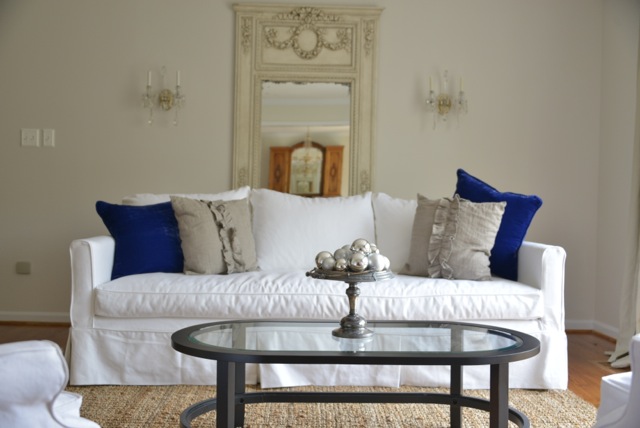 This kitchen looks like it belongs in a cozy country farmhouse.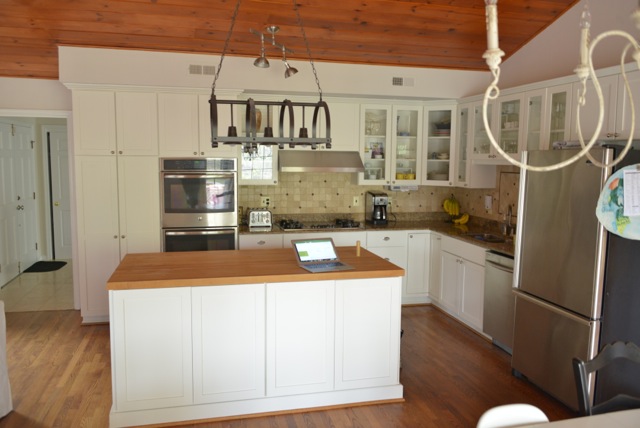 She used many vintage touches like these lovely crystal sconces.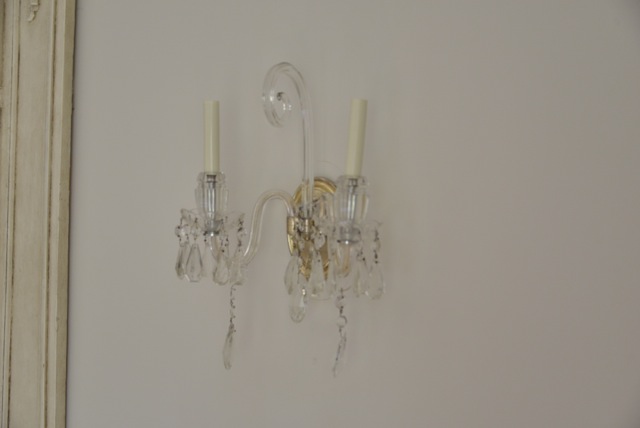 Isn't that chair so cozy? I love the white slipcovers!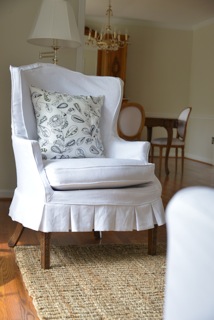 Here's a view into the living room. I'm in love with those white slipcovers and the sisal rug.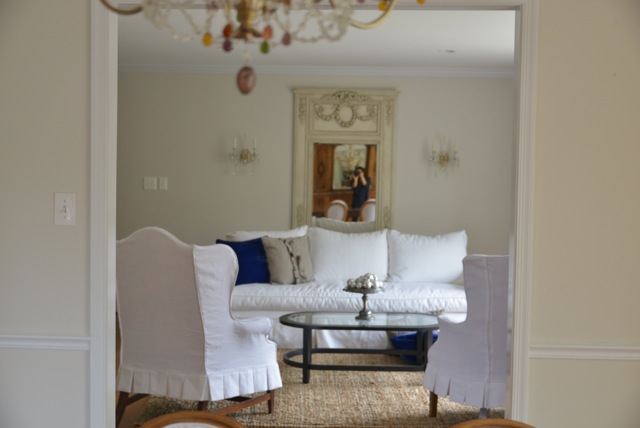 Seriously I love French chairs. Can you have too many? I hope not!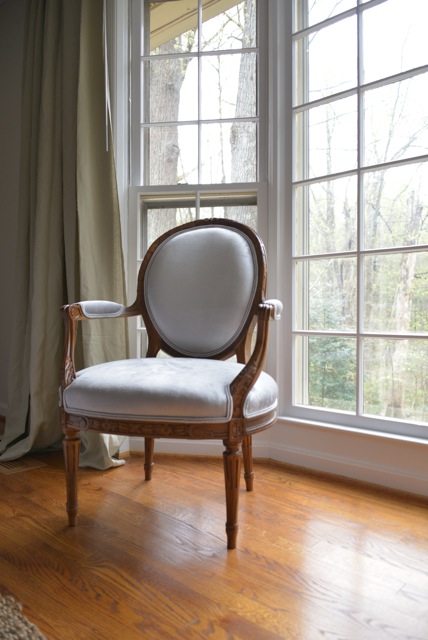 I love this view of the dining room chandelier.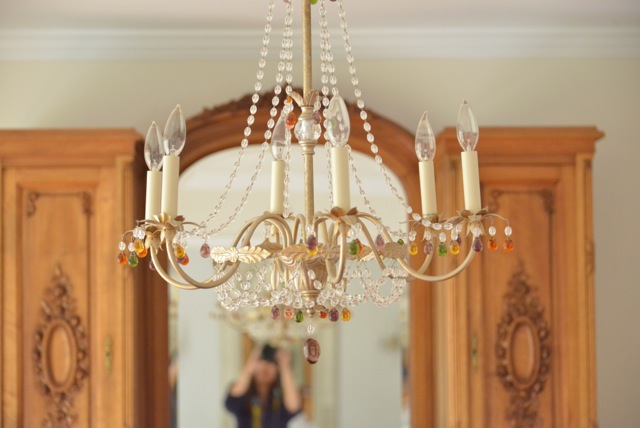 Here we get a peek into one of the bedrooms.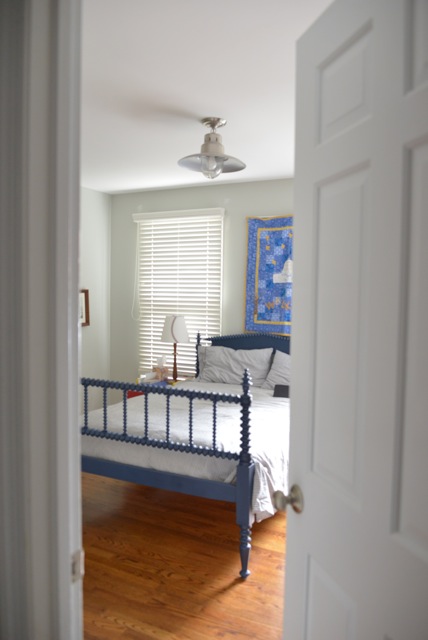 This one has a lovely headboard that I haven't seen before. Love, love the bedding!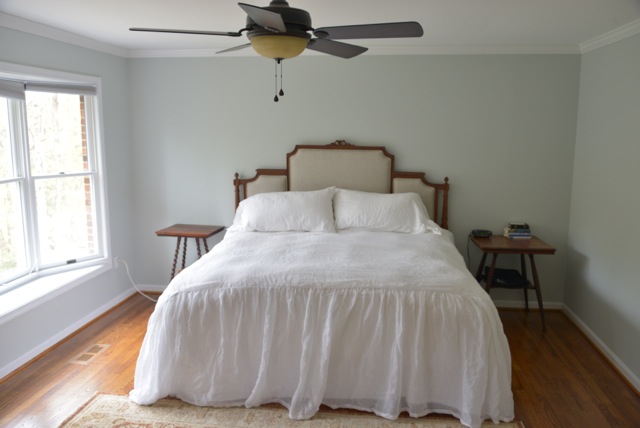 There are two sofas covered in cream there off of the kitchen.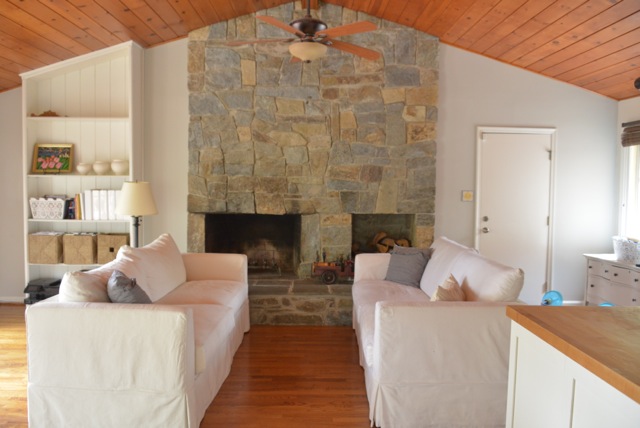 Well I hope you enjoyed the tour of this lovely home!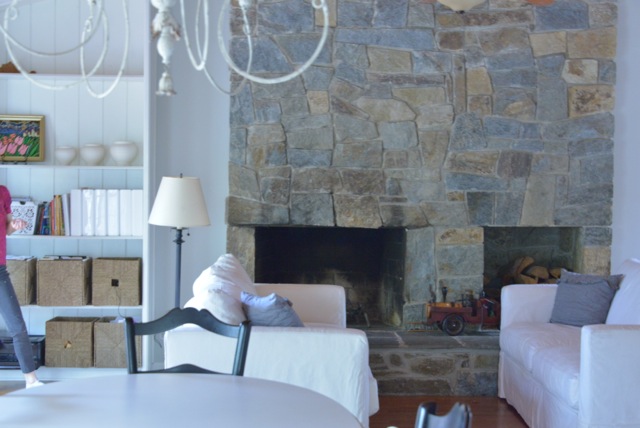 If you want some tips on how to create farmhouse style in your home, you can visit me at Bali Blinds blog where I am a paid contributor. Here are 6 Ways to add farmhouse style to YOUR home.
I asked Anna to read the post, to make sure I didn't mess something up and here is her sweet note back to me.
This looks nice. My only comment is that you should have taken more credit. I really view you as my inspiration, and I really view the word you gave me about embracing my love of old things to be the only reason I did the things I did. Also, your slipcovers were such an inspiration to me. Otherwise, I would not have slipcovers in every room (and white upholstery in every room!). You gave me a lot of practical advice, like how to look for things on Craigs List. I feel like you should take more credit.
Thanks Anna, you are too kind!!! And since I know you will ask, here is some information on the sources from the owner. I love her notes about buying on Craigslist.
Slipcovers were made by Richard Rain of Ellicot City. He has made slipcovers for the vice presidential residence and can do any style of slipcover. He is also a wonderful person. http://www.fabricslipcovers.com/

Re-upholstery is done by a man name Jose's Upholstery in Kensington. He used to work for the antique stores in Kensington, MD, but now serves customers directly out of a home workshop.. He is wonderful and a complete perfectionist, call him at 301.564.1388

Antique breakfront and mirror are from Second Chance – an architectural salvage shop in Baltimore. http://www.secondchanceinc.org/

Wing chairs and bedroom side tables are from The Big Flea. http://www.thebigfleamarket.com/dc-show/ 

Pillows are from Etsy. Curtains from Ikea. Two matching Willow Sofas in family room are from Crate and Barrel Outlet in Alexandria.

Paint is BM Classic Gray. Trim is BM Simply White.

White Bedspread (floor length) is Pine Cone Hill Savannah – bought on Ebay.

Sconces were a gift from my mom – 1920s.

All the other furniture is from Craigs List. I had so many fun trips meeting people, including a beautiful couple who were down-sizing and sold me spindle beds and many other small items that I painted (like small tables and a magazine holder).  Another woman sold me her beloved dining table, which while not an antique was the best thing she had ever bought – a beautiful reproduction table. She was also downsizing. The dining chairs were bought from another woman downsizing who had treasured the french walnut chairs she bought in an antique store in New Orleans, and kept them pristine. Everything I bought on Craigs List was truly treasured by someone, but something they were letting go because they were moving and did not have space. I always sent back pictures to them to show them their special treasure in my home – so they knew the item had a new home that loved it.

Meeting these wonderful people and vendors was part of the joy of decorating this way, rather than just buying story less furniture from a faceless store.