Well this is a VERY SPECIAL blog post for me. Shopping for vintage decor is my middle name!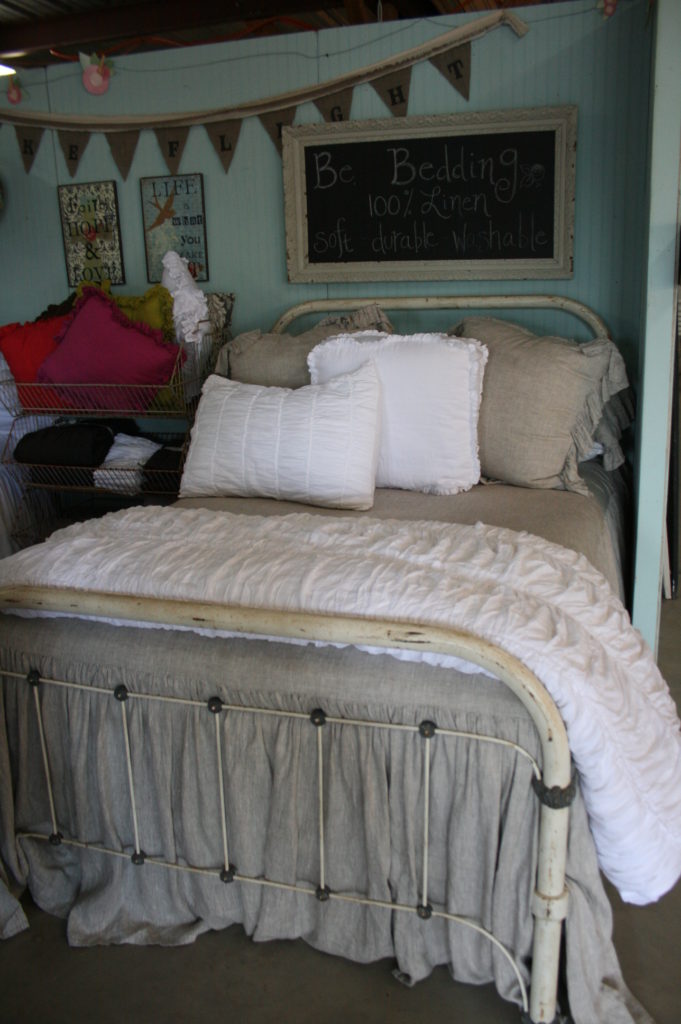 There's a podcast episode on vintage shopping that goes along with this post. All of these photos are from Round Top.

Tip 1 – Know the market pricing
I get a lot of questions about pricing. What is a good price for something? Well it depends on where you live. The prices where I live may be very different from where you live. Online pricing will also be different. An antique store is probably going to be more expensive than a thrift shop. And there can be a big price difference from one antique shop to another. Some high end shops charge twice as much (or more) than the lower end ones. You need to know the prices, so you will know if something is a bargain or overpriced. Some items are worth a big price, but you want to know that ahead of time, before you go shopping. If you have no clue on what the pricing should be, you can always start with eBay and look for the item there.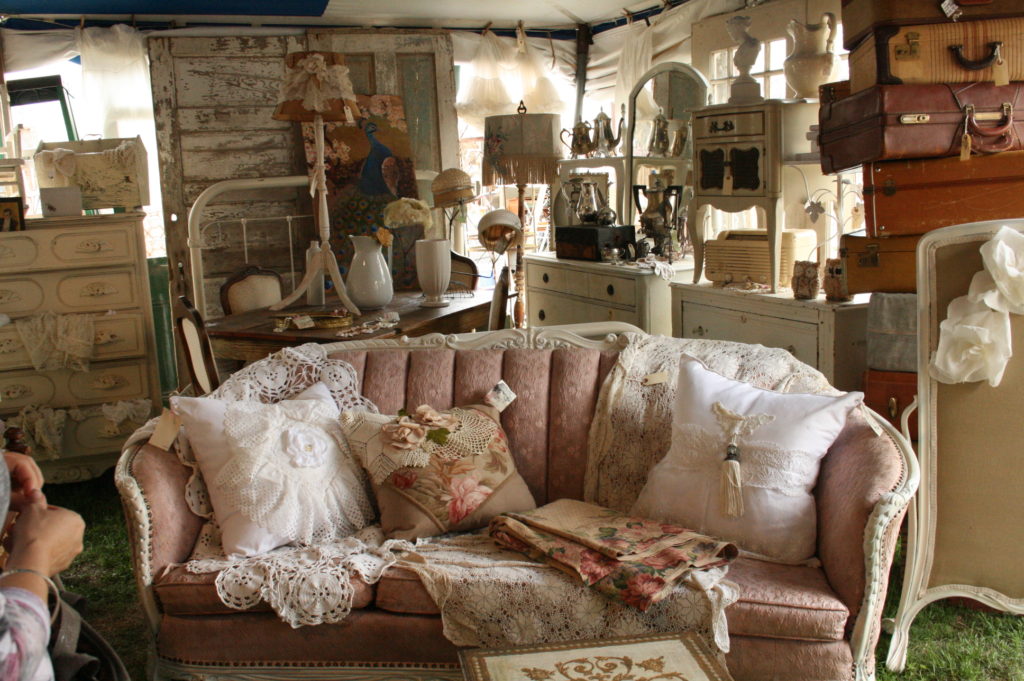 Tip 2 – Research local shopping venues
Check out what shops are in your area. Look for thrift stores (especially the ones that take consignments) consignment stores, resale shops, and antique stores. Check out Craigslist, local FB groups for people who sell vintage items, and even auctions. And there's always yard sales. Let people know you are into vintage things. My name gets around, and people contact me often because they heard I buy vintage stuff. I get offered all kinds of goodies. Sometimes the price is awesome and sometimes the price is way too high. Because I know what the pricing should be, I usually know which is which.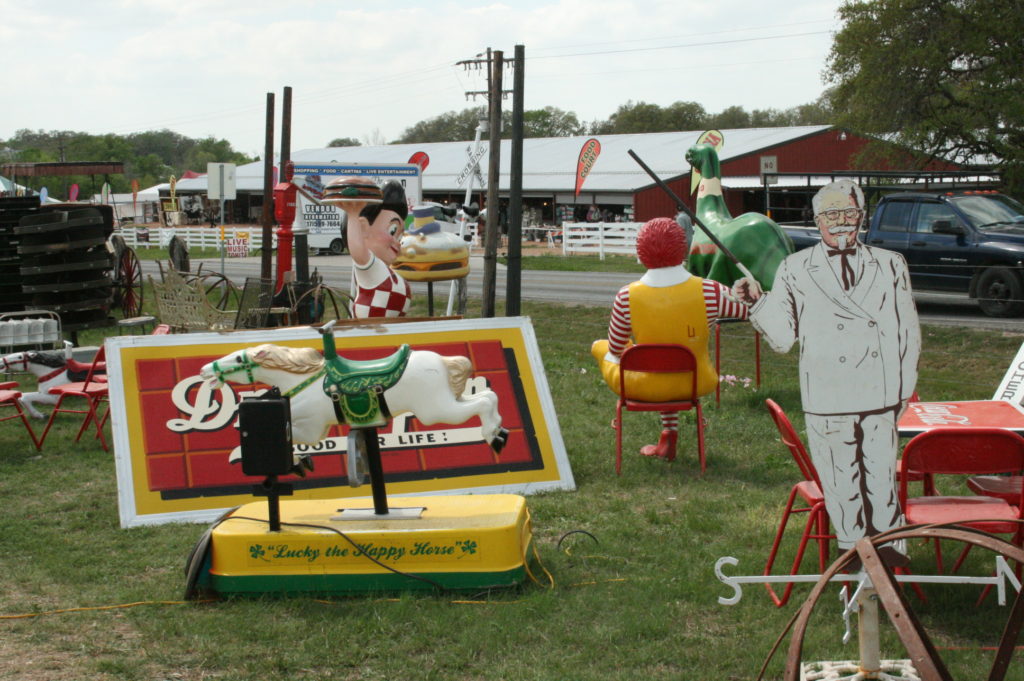 Tip 3 – Shop often
Yes, it's a requirement, ha! Well if you shop often, not only will you have a better idea of the pricing, but you will also have an idea on how common certain items are. For example, ironstone platters are pretty common. If you see one that is overpriced, it's good to know that you will likely see another sometime soon. That way you will know it's a good thing to wait.
Something else much more rare, you will need to grab when you see it. There are a few things I have only seen once or twice. I knew if I ever wanted to own one, I had to grab the one in front of me. This kind of wisdom only comes from shopping often. You can ask the shop owner, also. Most are honest, but some… well let's just say knowledge is power. When you shop often, you'll also get a feel for the kind of merchandise a shop typically carries. That can be very helpful if you are on the lookout for a specific item. I know one of the thrift stores where I shop, always has dishes.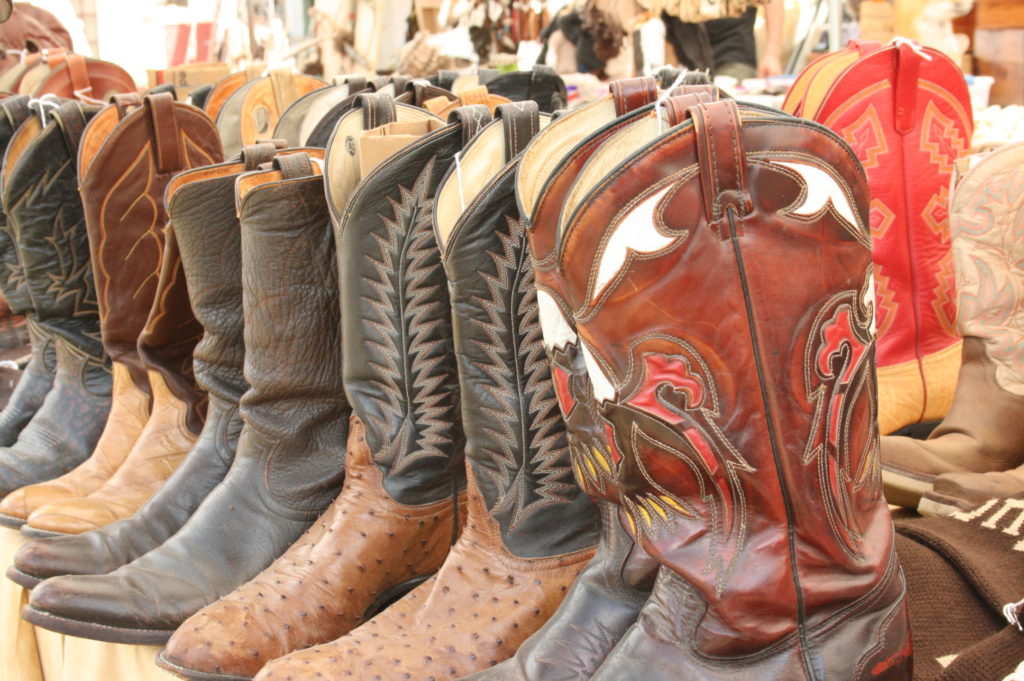 Tip 4 – Inspect carefully
Most vintage and antique items are not returnable. If there is a flaw they expect you to find it yourself. Online listing are different and it is the seller's responsibility to let you know the condition of the item, since you can't see it in person. But just because there is a flaw, doesn't mean you shouldn't buy it. Just make sure the price is appropriate for the condition.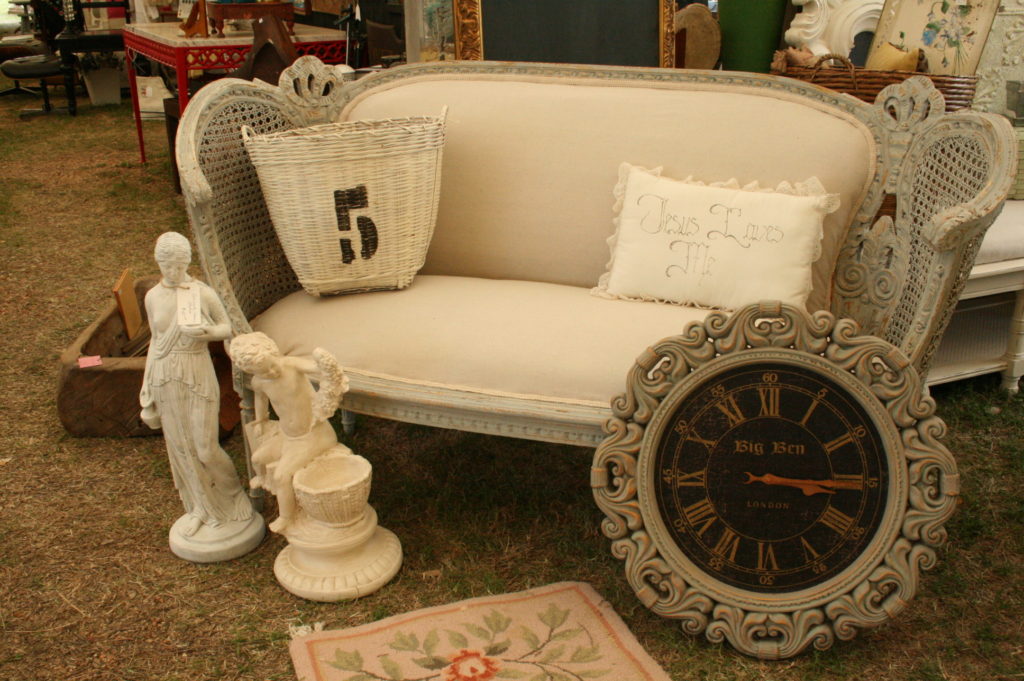 Tip 5 – If you love it (and can afford it) buy it
If you can afford it AND you LOVE it, buy it! You may not see something similar again. There is also no guarantee that item will be available later. Someone could come up behind you and buy it. For new, mass-produced items in a catalog you can take your time deciding, but vintage items are typically one of a kind. Snooze and you loose as they say. Be prepared so you can buy it if you want it. That is why I suggest you do some research on pricing and how rare the item is ahead of time.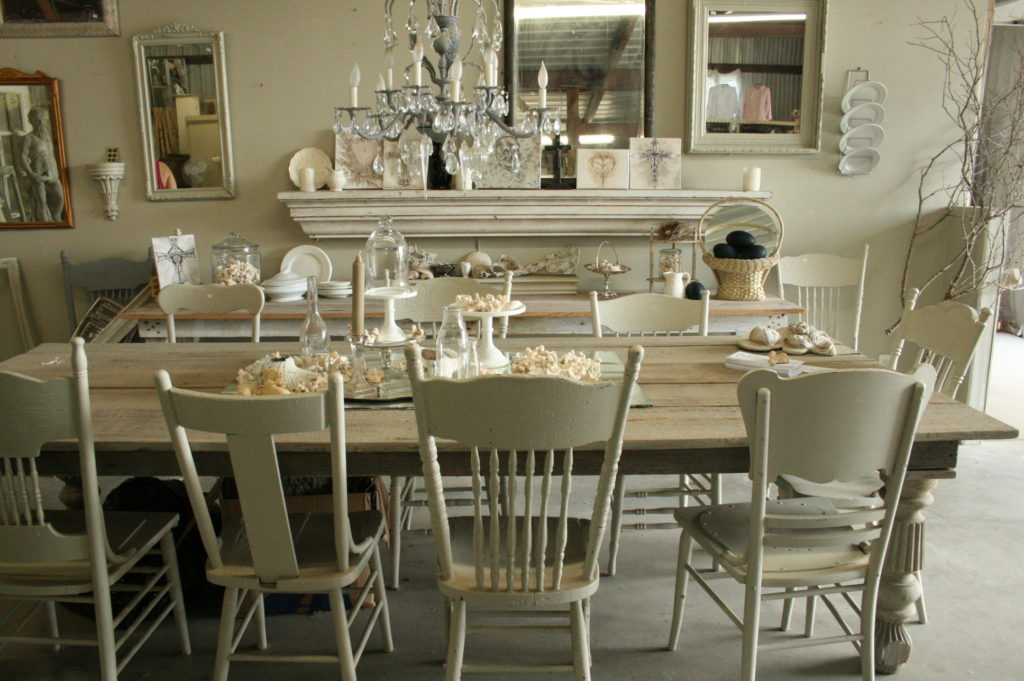 Those are my tips. What are yours?