I love vintage things but maybe you are not convinced as to why you might want vintage items in your home. So I've compiled the top 5 reasons to add vintage style. Coming back from Round Top, you'll see I found quite a few vintage and antique things to add to my home. Are you ready? Here we go.
5. It's green. Well not green the color, but green as in environmentally friendly. Keeping something vintage means it doesn't end up in a landfill.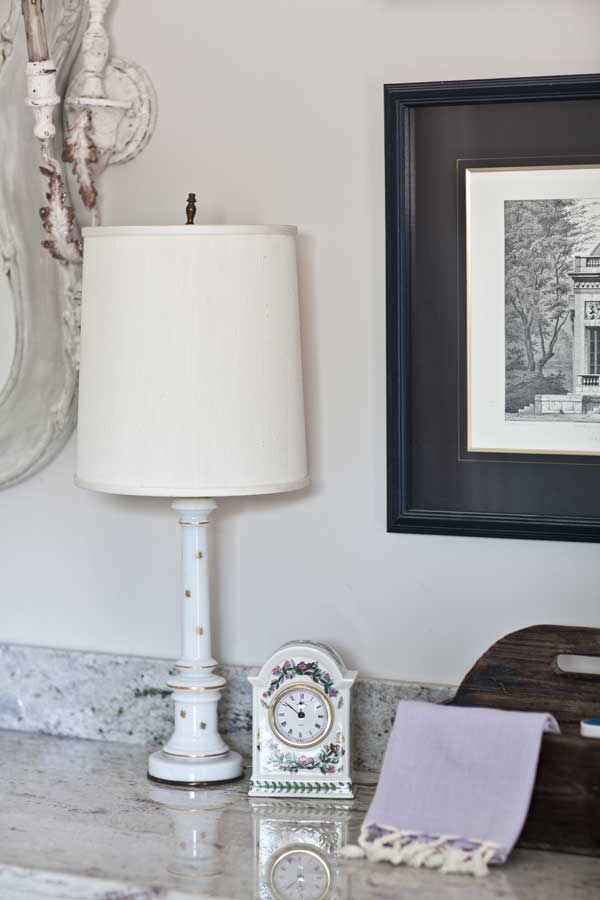 4. It's preserving the past.
Once it's gone it's gone. If we don't save these things, then some day we will be sorry when we don't have the things to see, touch and enjoy. Think of all of the things people got rid of that now we would be so thrilled to have. A broken bowl from the first century AD was probably of very little value to the owner, but now how much would that broken bowl be worth? I love this portrait I found at Heights Antiques on Yale. It's from France during the time of the revolution. I understand this lady might have lost her head… literally. So sad for me to think of her coming to such an end.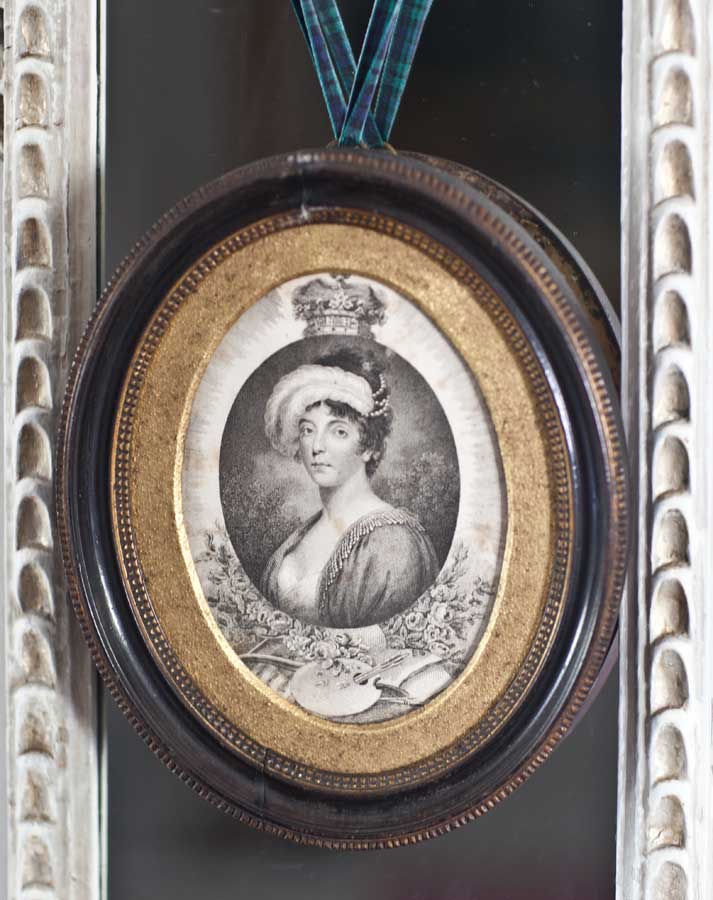 3. It's fun
Shopping for vintage items is a treasure hunt. I have been looking for vintage towels and found some that are so beautiful. For example I love the one below with the monogram. I had it made into a pillow, and I love it!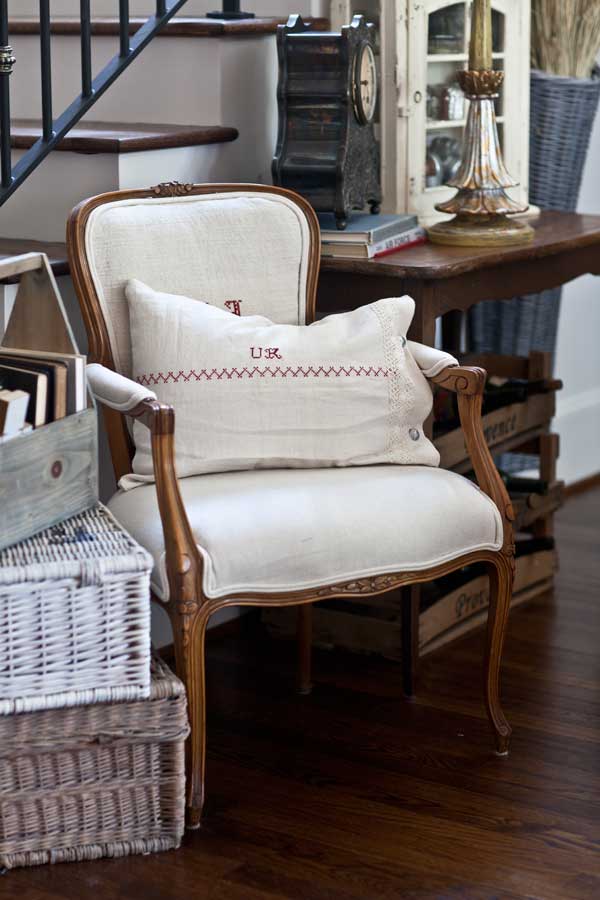 2. It's a good value
Hand made items have become so expensive, it is quite difficult to afford something hand carved these days. A new hand carved chair might cost $2,000, but the same type chair you could find that is vintage might only be $250.  At a specialty store a new handmade bowl like this one would have probably cost me twice what I paid for this vintage one.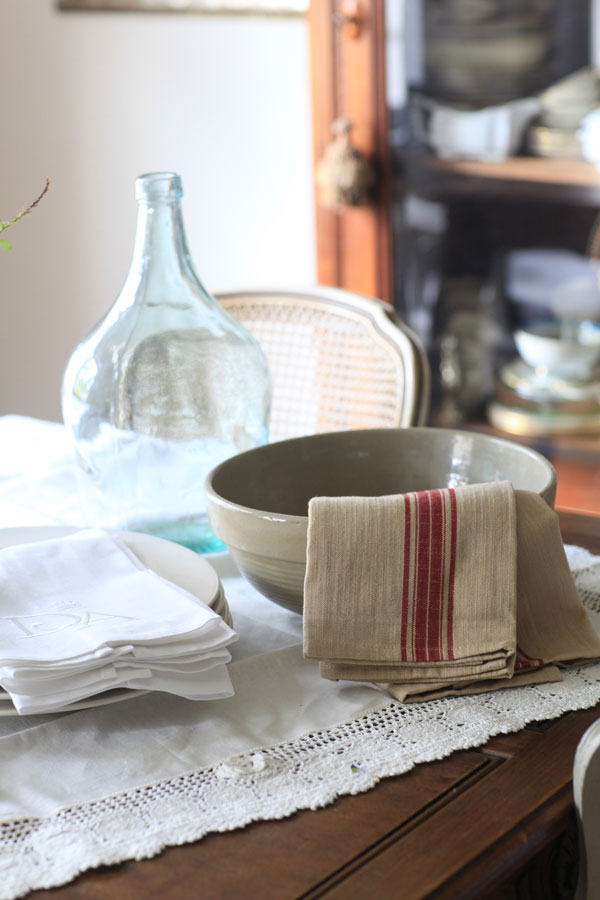 And the NUMBER ONE REASON TO BUY VINTAGE….
 It shows off your personality.
Seriously who else do you know that has a large 3 foot finial in their bathroom? Ha! It's unusual, and I love the surprise factor. And now I have a place to hang my towel when I take a bath. It makes your home unique. I do buy new things for my home, but it's the vintage touches that give my home it's special flavor. When someone walks into your home, you want them to see something different than what they see in everyone else's house.  So if you want a wow or surprise factor, think of adding something vintage to your home.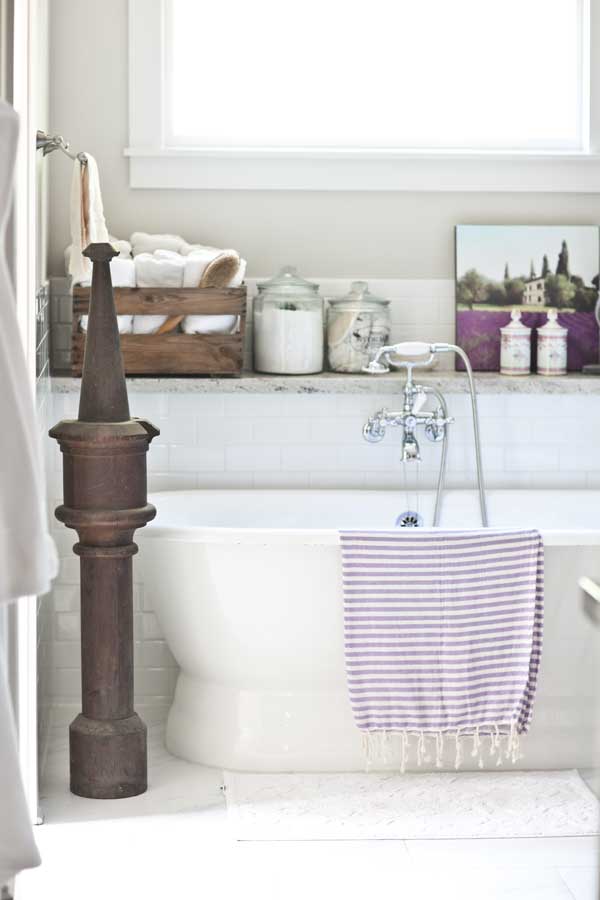 And SPEAKING of vintage, have I got something exciting to tell you! I have been asked over and over again for vintage grainsack pillows, and I couldn't find them at a reasonable price, so I had some made just for you! I asked you about feather pillows, and you said they were a problem for allergies, so I went with a down alternative pillow that feels like down, but doesn't cause allergy problems. The pillow is 14×22 inches. The cover is from a vintage grainsack. I bought 40 yards of the fabric that had never been used. The pillows are new, but the fabric on the cover is old, yet like new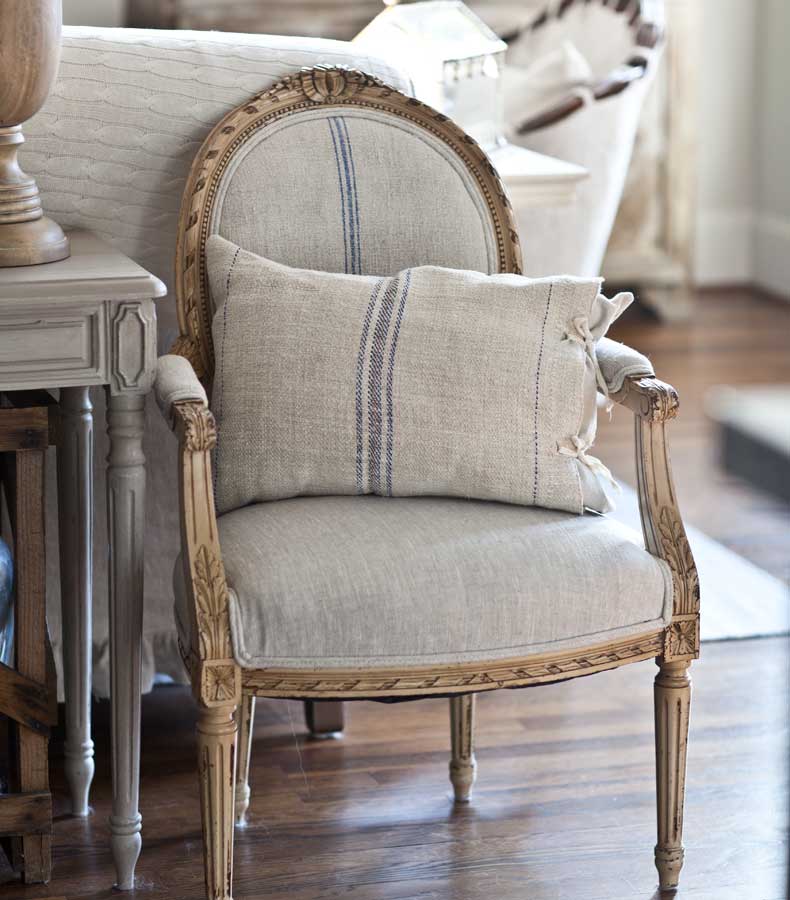 The other thing I did was to use the top side of the fabric for the front and the bottom side of the fabric for the back. This is the same pillow. You can use the side you prefer or change things up when the mood strikes. The cover is removable so you can wash it.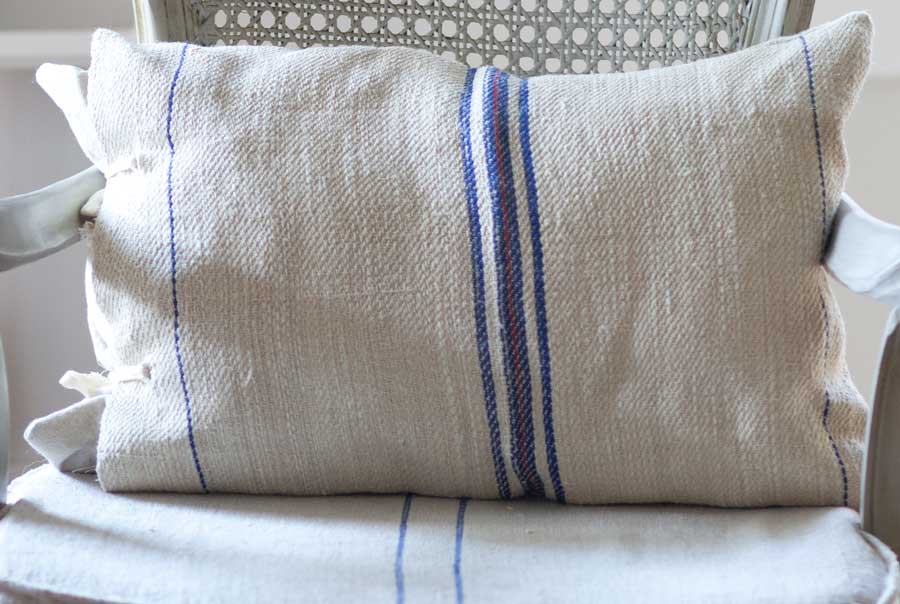 Lastly the giveaway ends today. If you haven't entered yet, you can find the details here.