I love monograms. I don't even care if  they are my monogram or not. I love using them in my home. They have a wonderful elegance. I collect old monogrammed things and buy new ones too. I admit I could go crazy with monograms left to my own devices.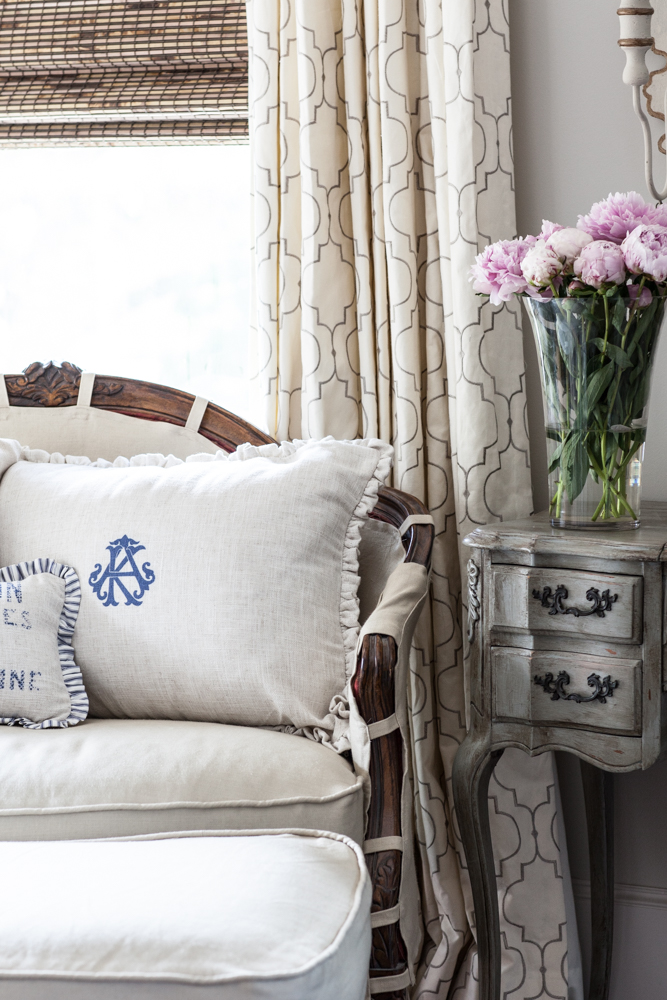 I buy them on napkins, pillows and on antique sheets, napkins, and tablecloths. The one below is more of a crest.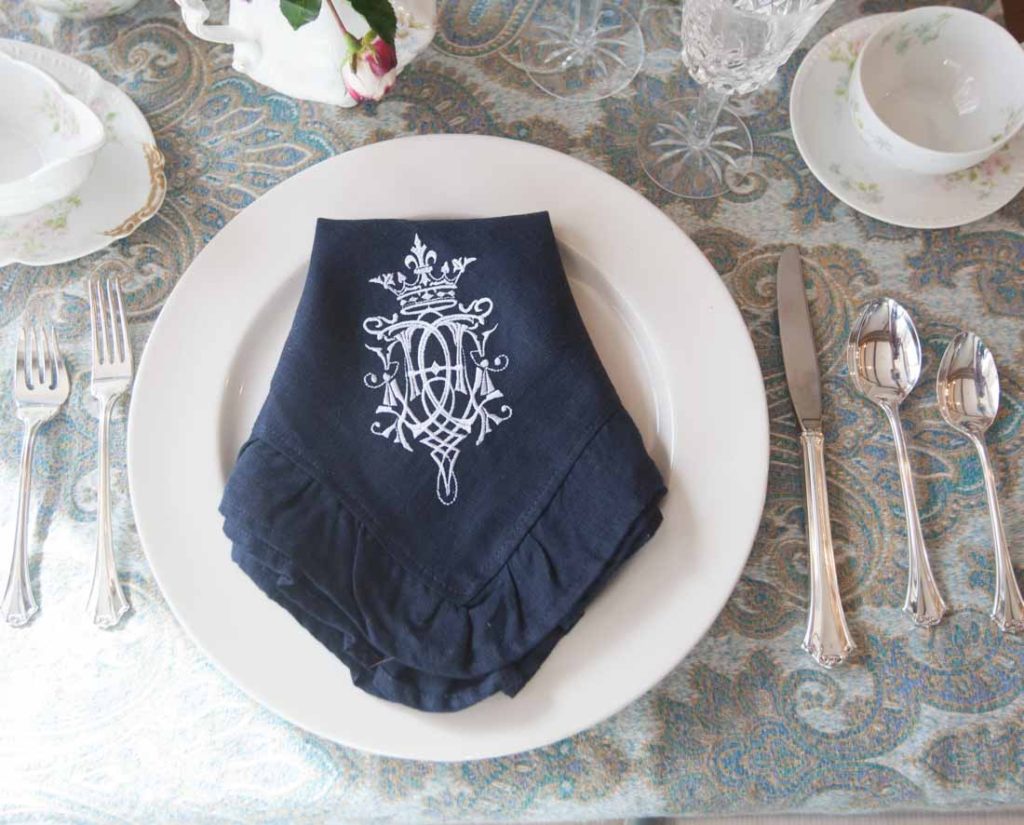 Here's the same monogram in a different color.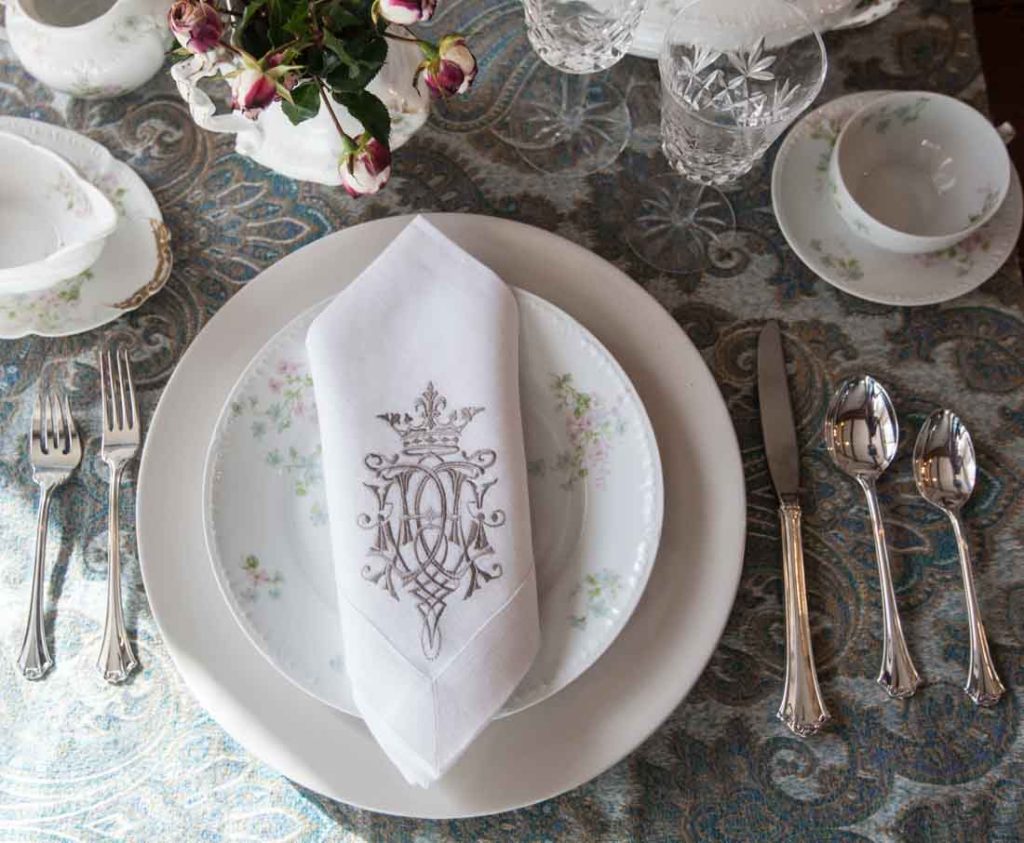 Below is a beautiful antique napkin with a monogram. I love it! I have a set of these. And yes I don't care that they are 'JB'. Just look at all of that gorgeous detail. These antique napkins are hard to find and can be quite expensive.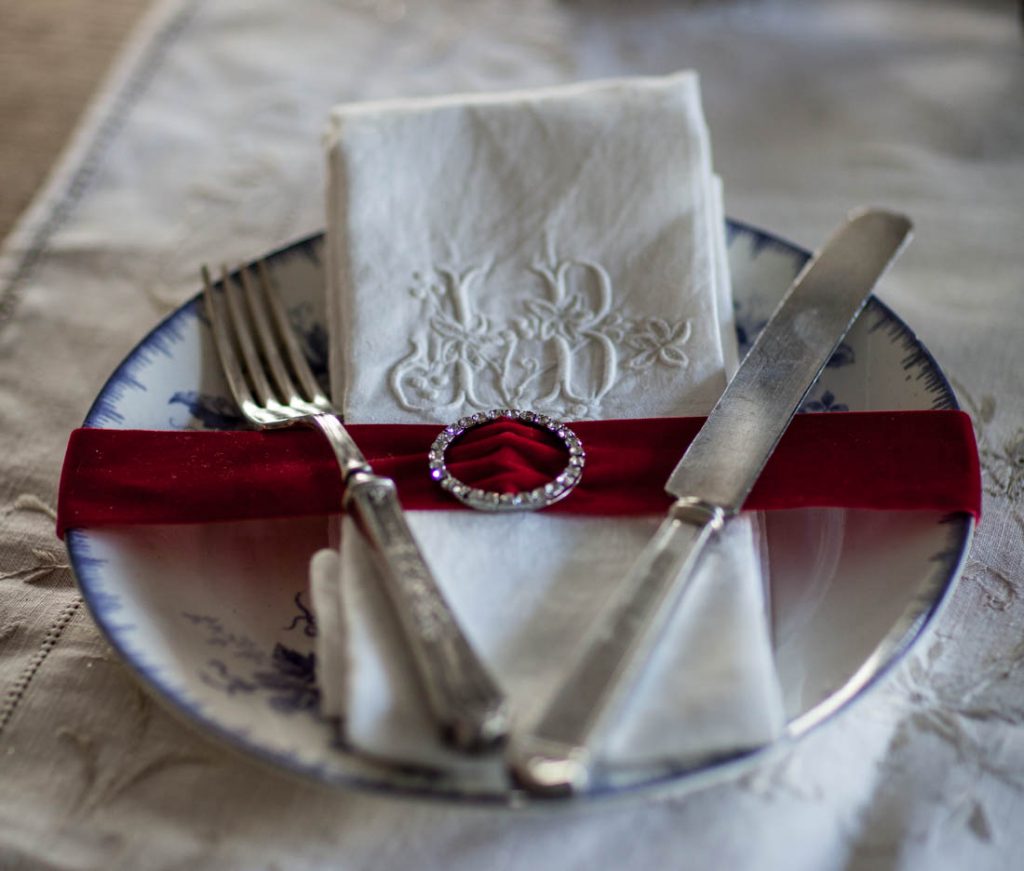 I also collect monogrammed grain sacks. I use them for upholstery, like my settee below.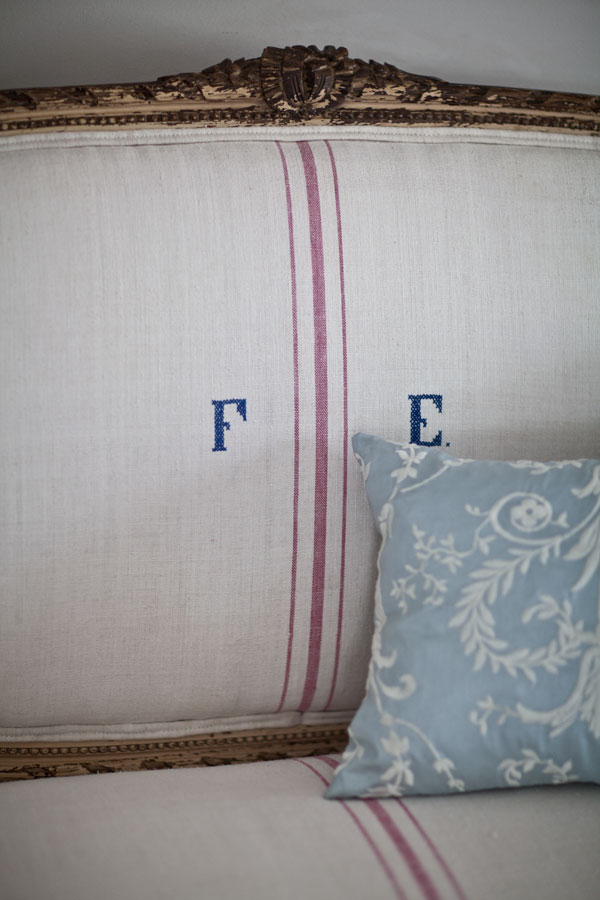 Here are more monogrammed grain sacks below. There is one draped over the ottoman and one made into a pillow on the settee.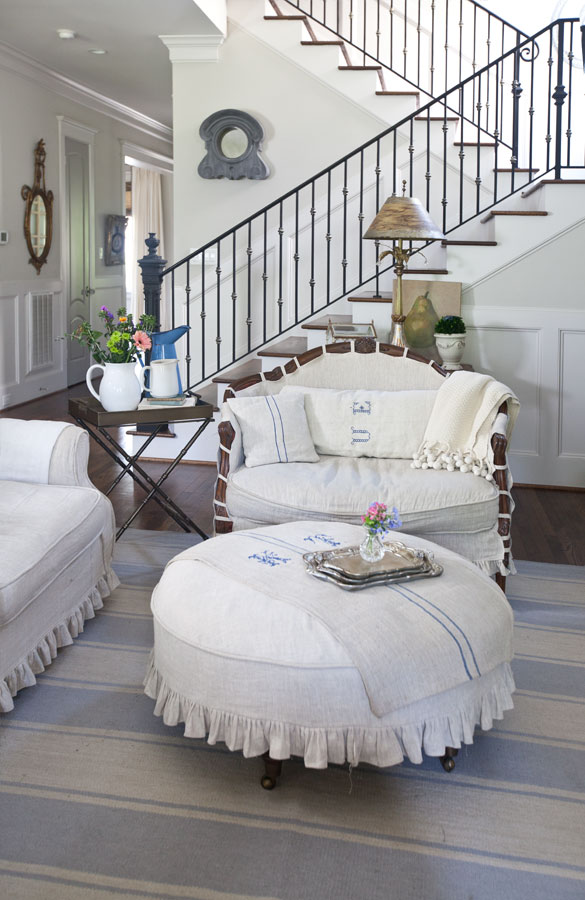 I even have a monogrammed fireplace screen.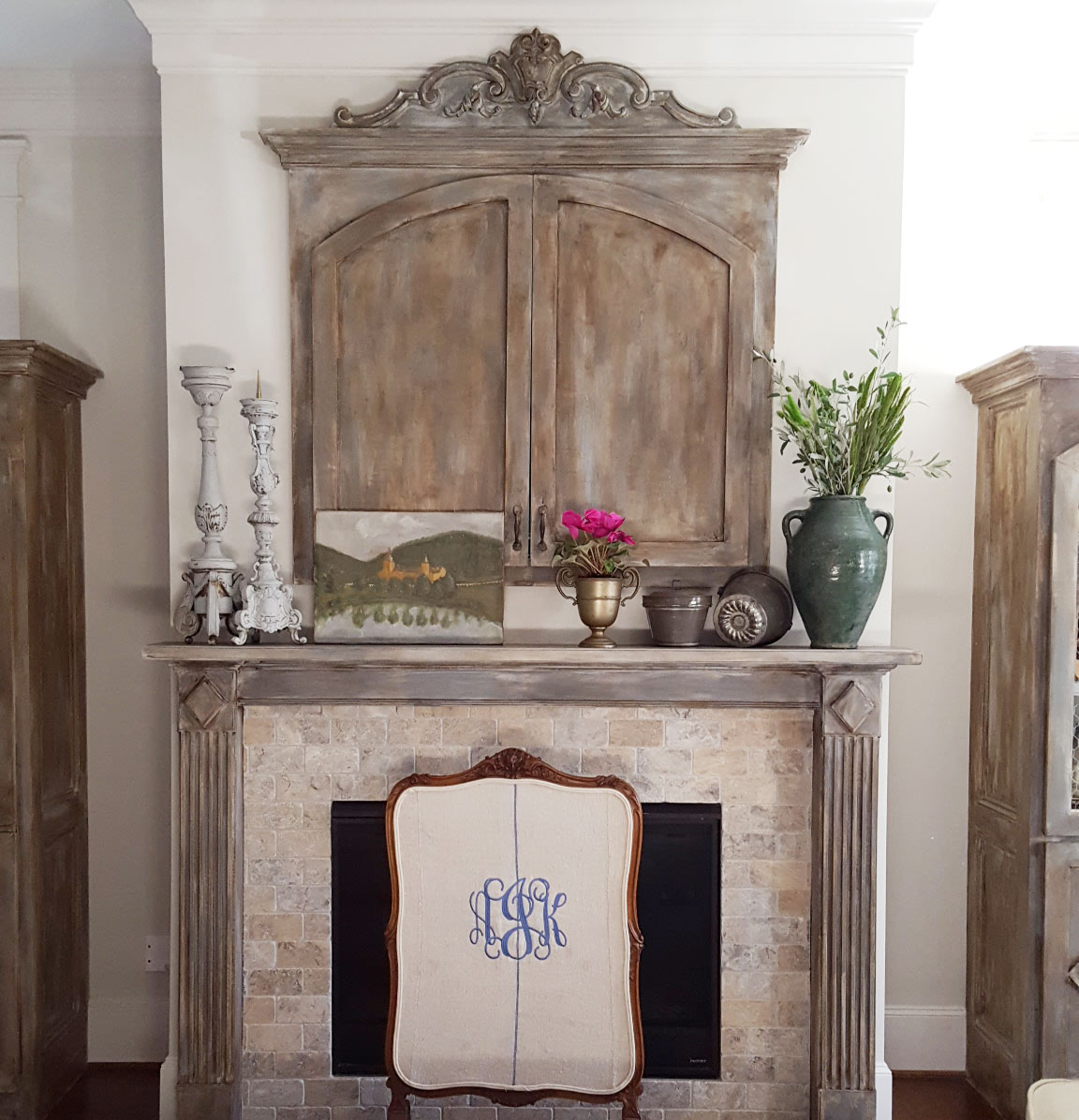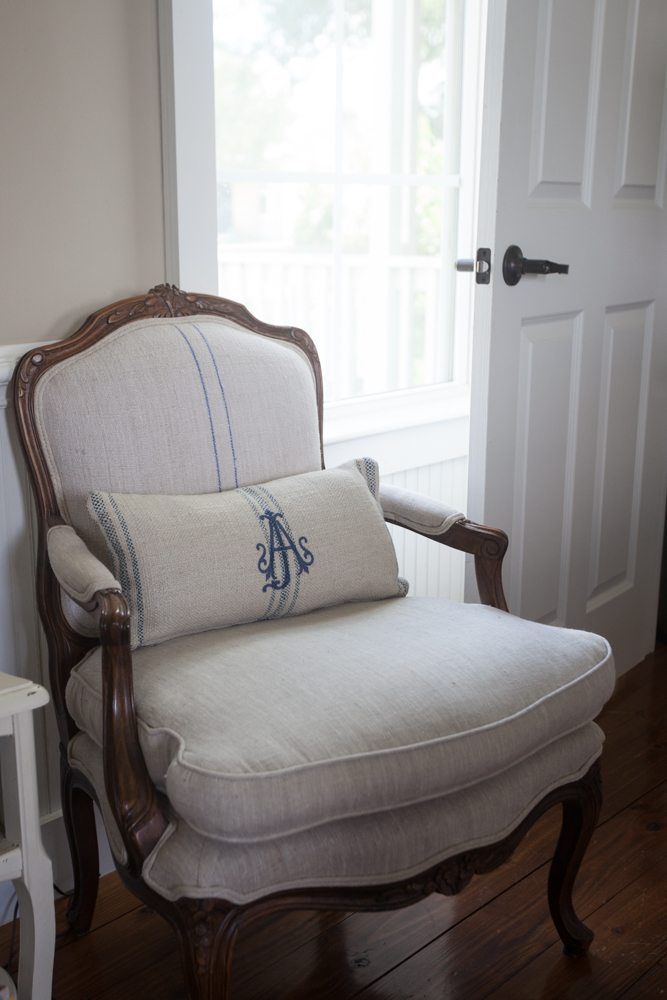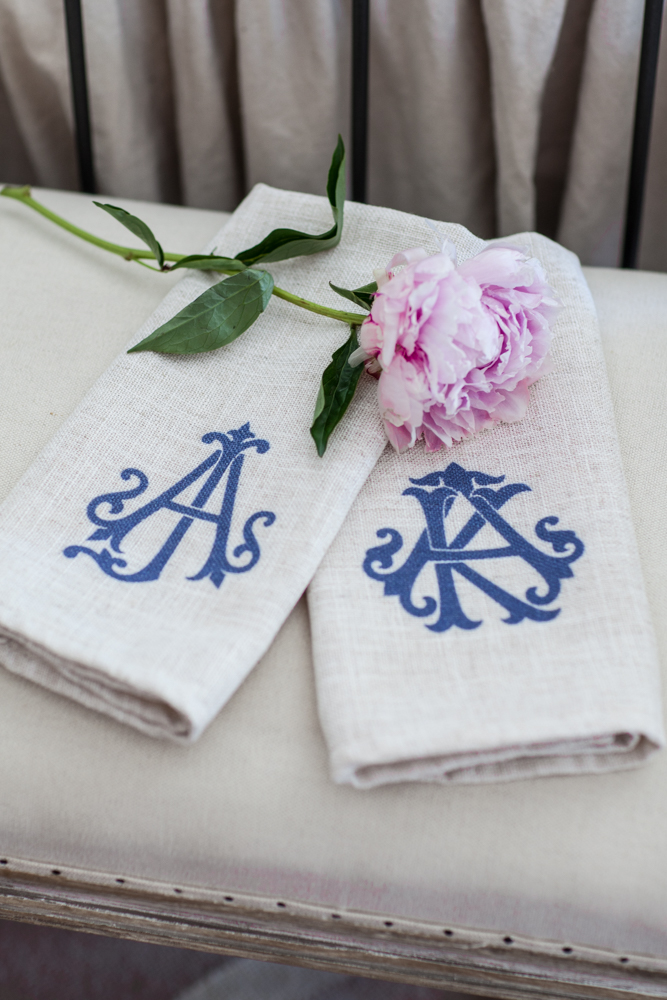 The blue on the mongram goes perfectly with our other French blue pillows.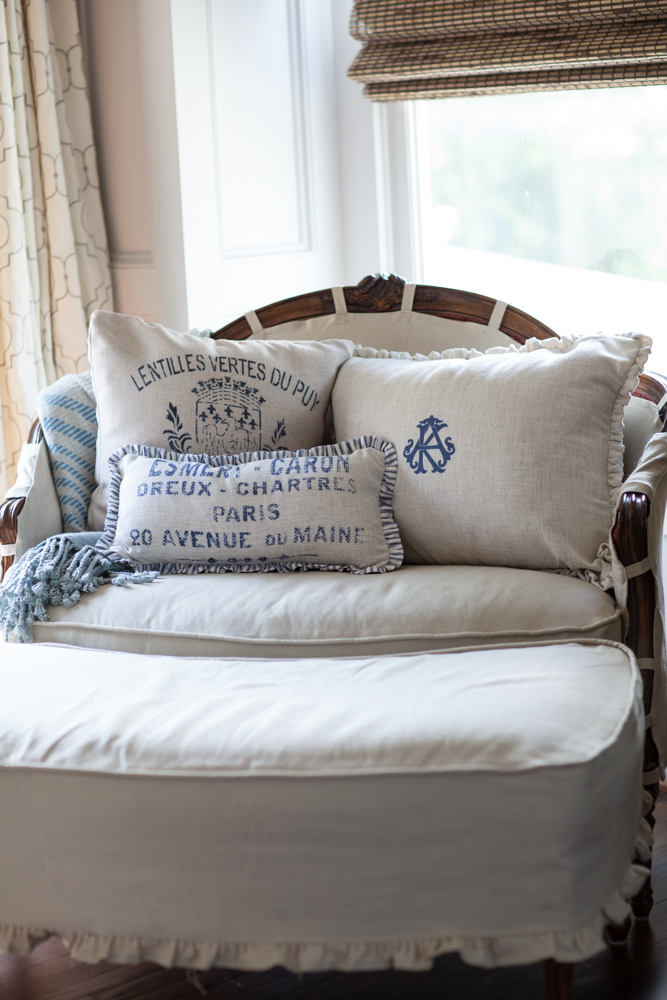 I love using monograms all over!