I love monograms. I don't even care if  they are my monogram or not. I love using them in my home. They have a wonderful elegance. I collect old monogrammed things and buy new ones too. I admit I could go crazy with monograms left to my own devices.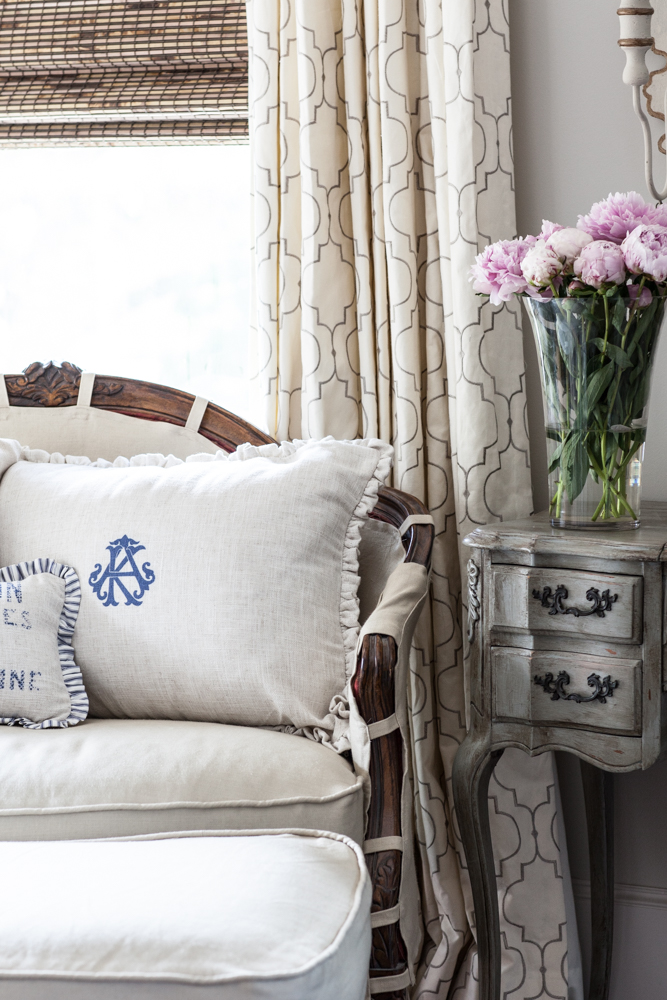 I buy them on napkins, pillows and on antique sheets, napkins, and tablecloths. The one below is more of a crest.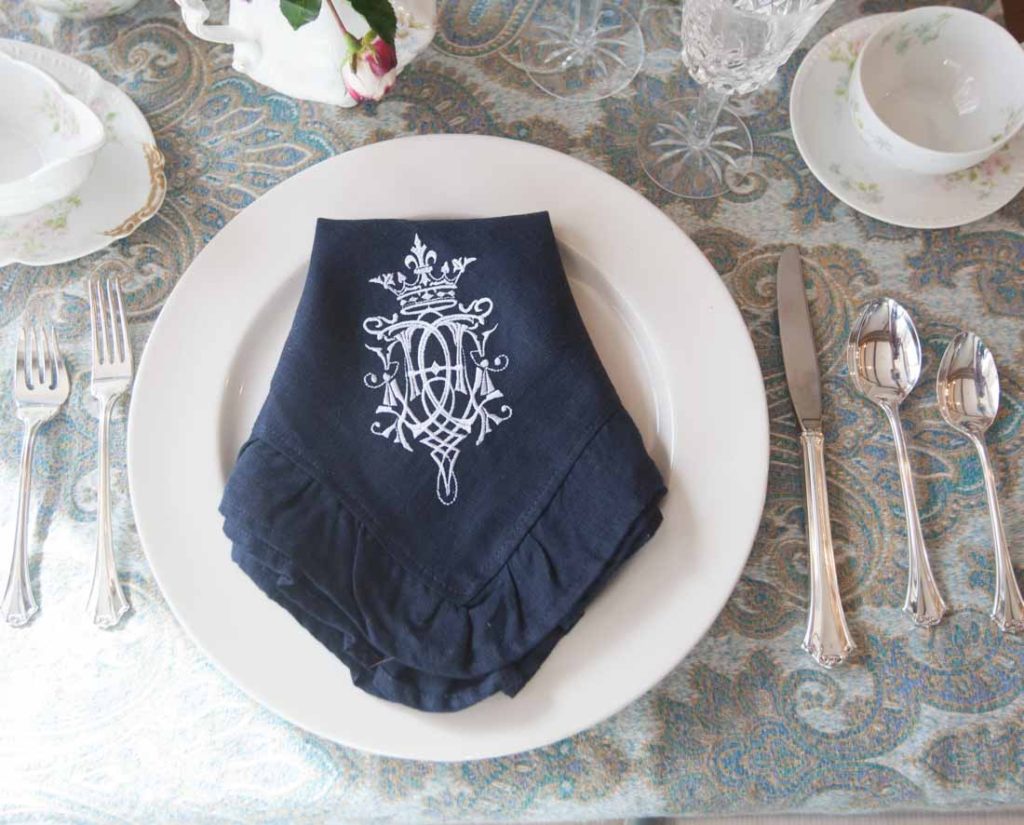 Here's the same monogram in a different color.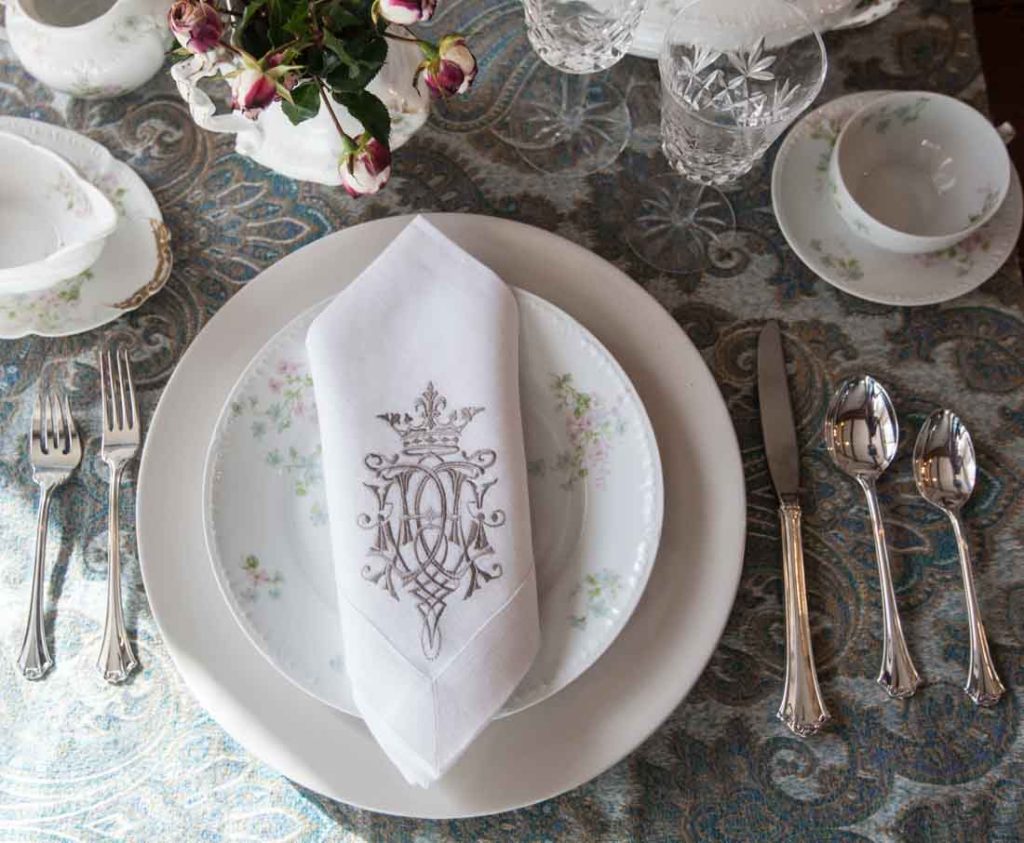 Today's podcast episode is How to create a Timeless Living Room
Below is a beautiful antique napkin with a monogram. I love it! I have a set of these. And yes I don't care that they are 'JB'. Just look at all of that gorgeous detail. These antique napkins are hard to find and can be quite expensive.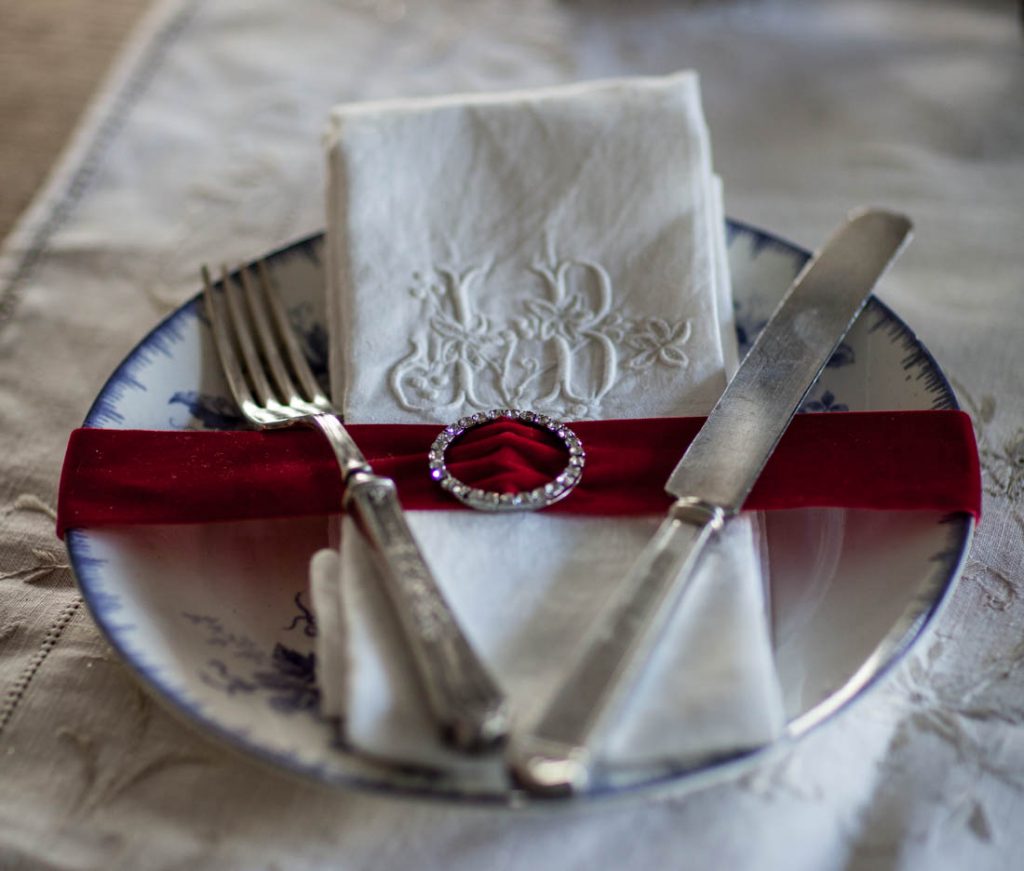 I also collect monogrammed grain sacks. I use them for upholstery, like my settee below.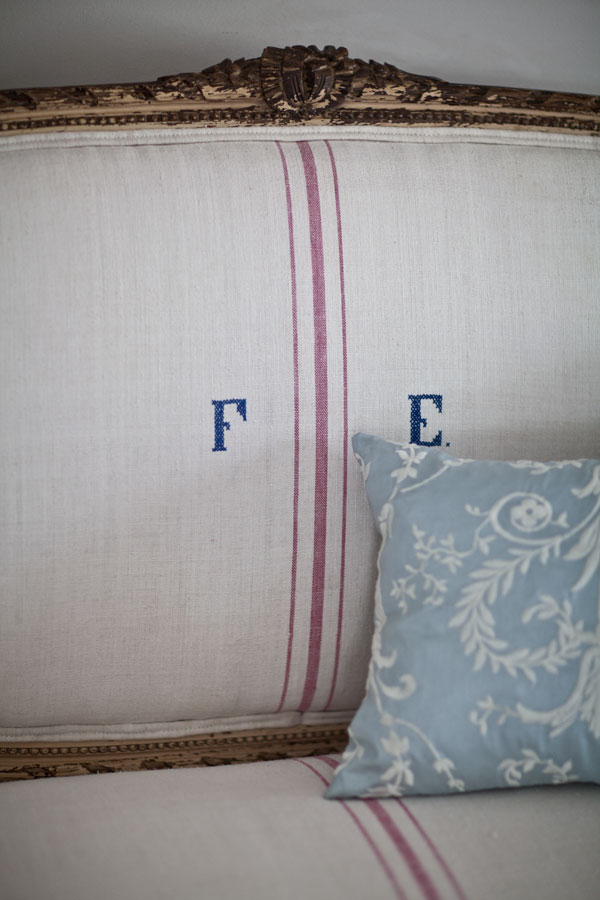 Here are more monogrammed grain sacks below. There is one draped over the ottoman and one made into a pillow on the settee.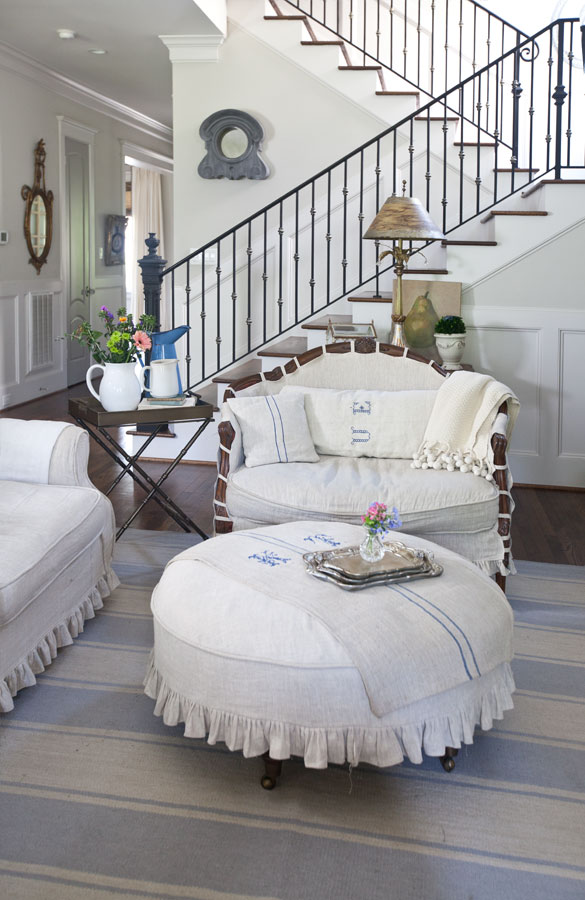 I even have a monogrammed fireplace screen.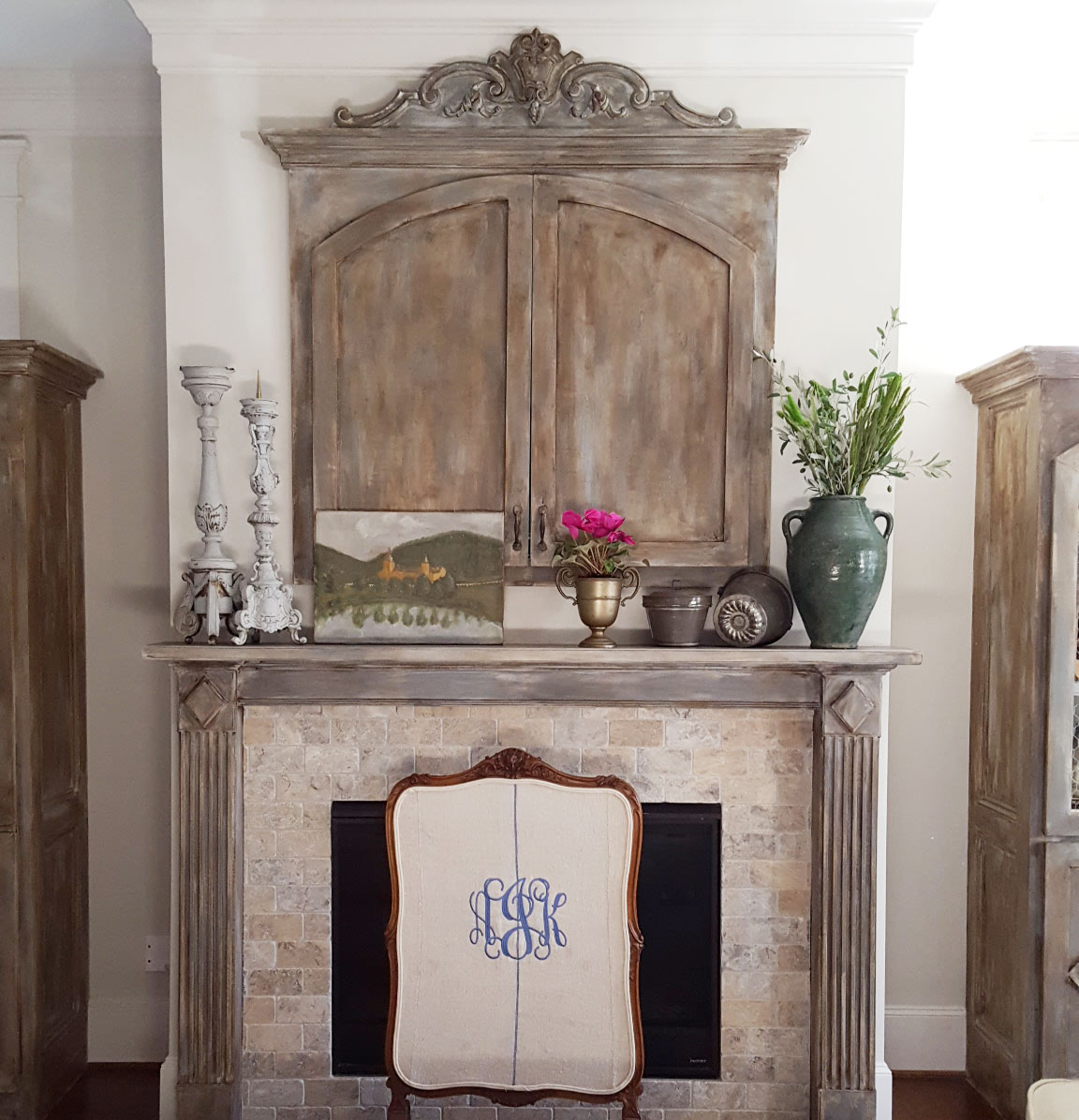 When we opened our shop, it was very important to me that we offer monograms for you. It took awhile to source the best monograms, and I've very, very happy with what we found for you. Now we are offering a double monogram on many different products. The monogram is printed rather than embroidered, so it not too expensive. Let us know if you are interested in the embroidered version. That's something we might carry. Here is my double monogram on a lumbar pillow. I love this pillow. It's the perfect size for a smaller chair and the fabric looks live vintage grain sack, but it's actually new fabric.
CLICK HERE TO SKIP TO THE SALE!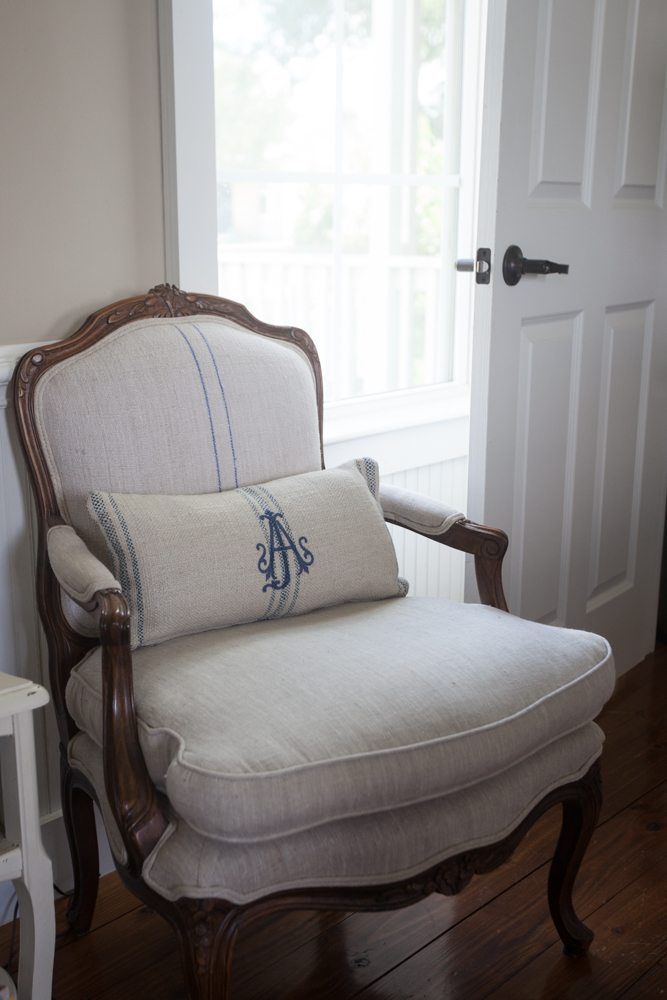 We're adding the monograms to our popular hand towels. Wouldn't these be charming in your powder room?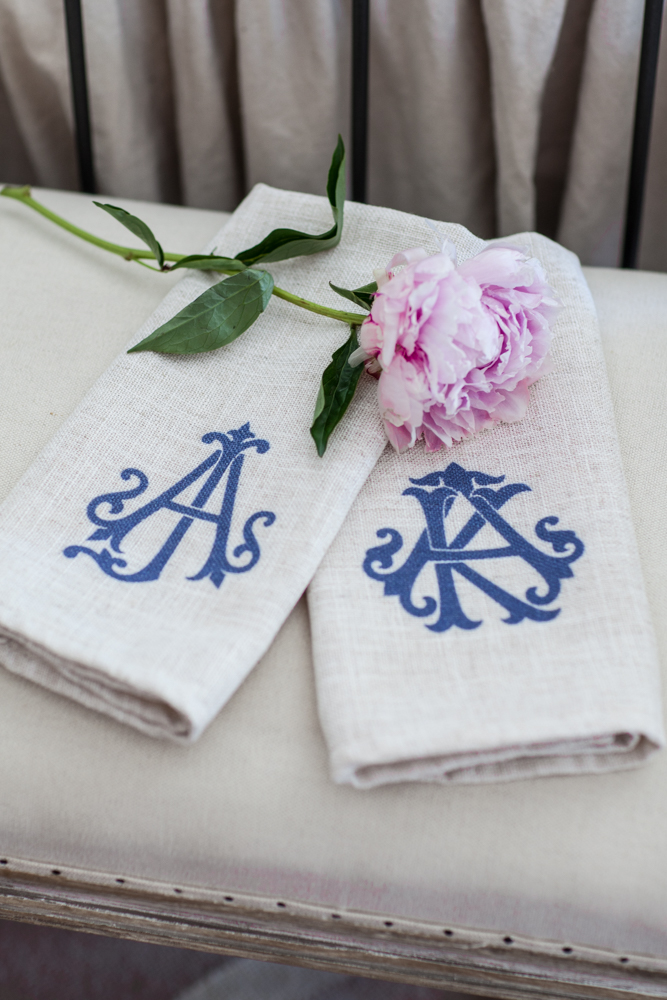 The blue on the mongram goes perfectly with our other French blue pillows.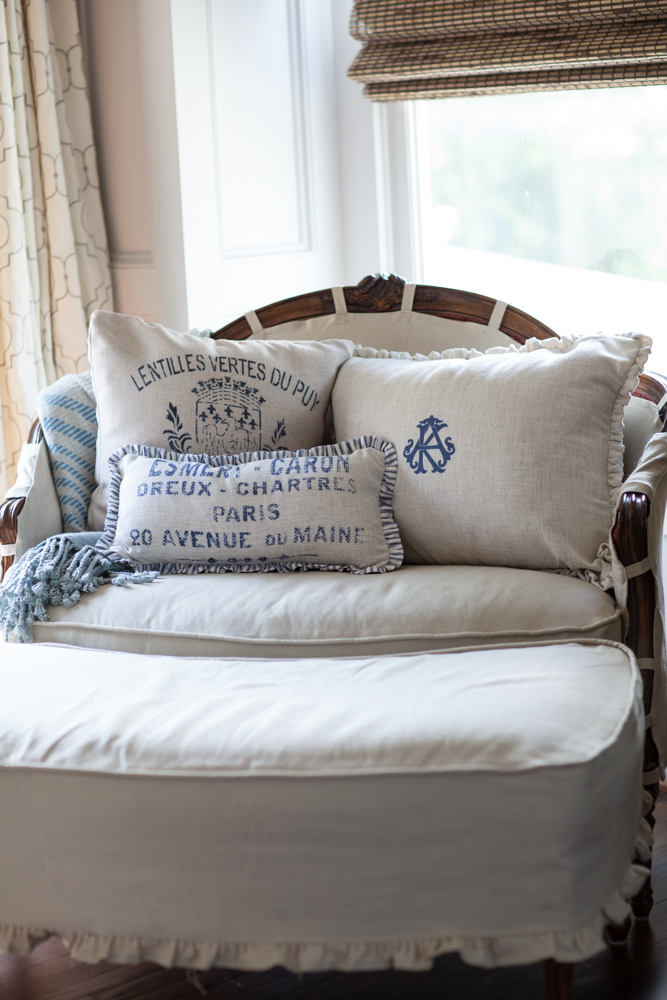 We even have a monogrammed standard pillow sham cover. I love the mini ruffle too!