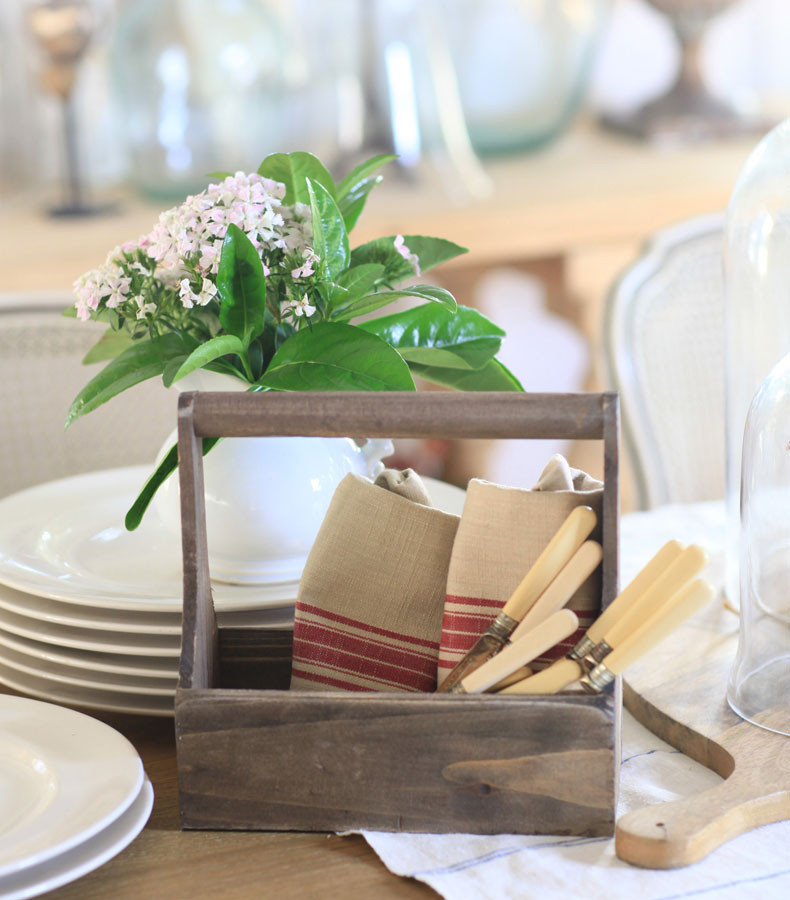 Heritage Lace sent me the most lovely things recently. I wanted to show you the goodies, and let you know these are available through Heritage Lace.
Well first let's start with these yummy grainsack-look towels. They can also be used for oversized napkins.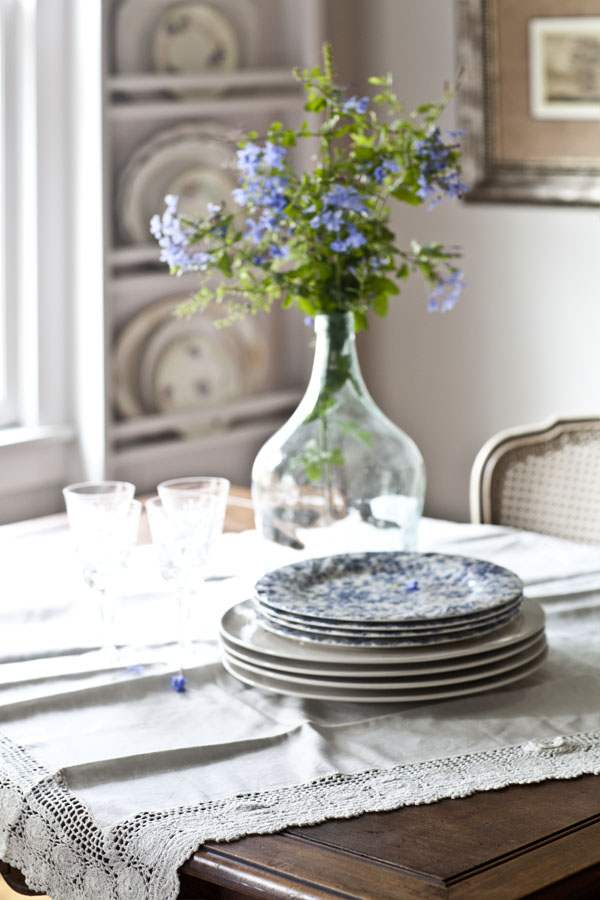 Next I'm loving this lace crocheted table topper. It looks like an antique, but it's not.
Below I paired the grainsack-look towels with the grainsack-look placemat.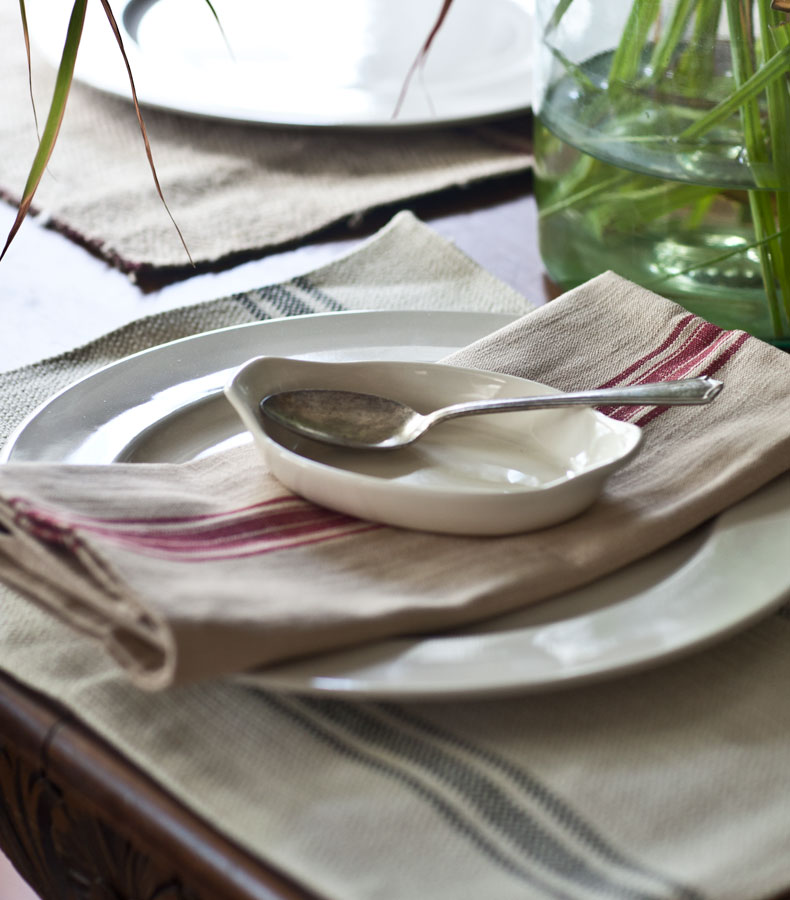 Not only do I love the rustic grainsack look of these items, but I also love the refined look of crisp white cotton. The hand towels below are monogrammed with a 'DA' for Downton Abbey.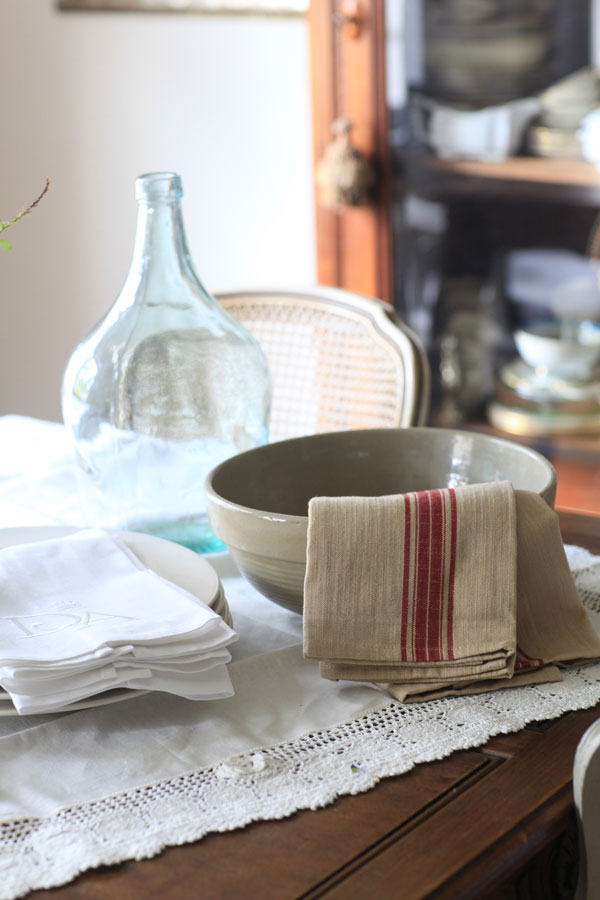 Here's a close up of the detail on the hand towels that I am using for napkins here.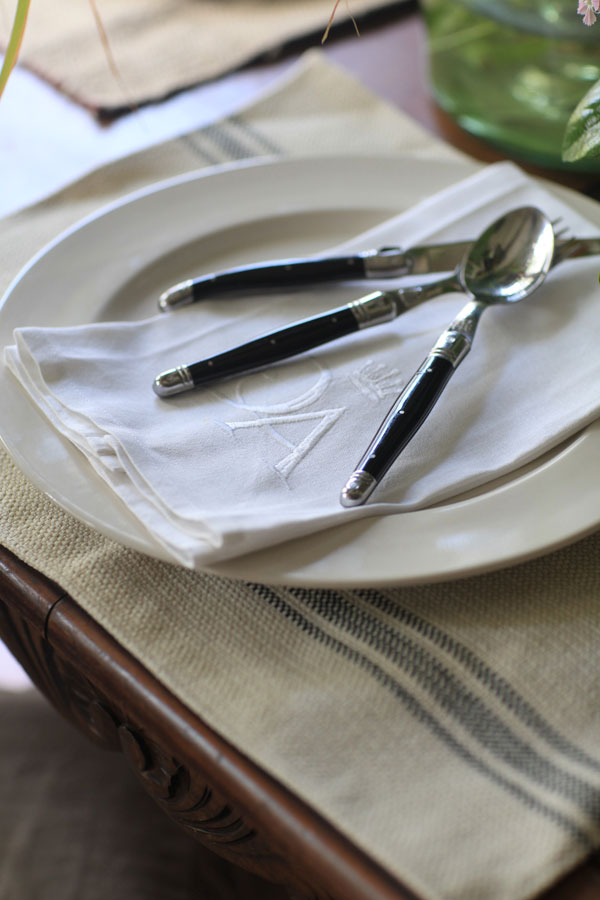 Lastly here's a lovely curtain we added at the farmhouse. The window is up high and I love looking out. I wanted no curtain, but certain other people in my family felt there should be a privacy curtain in the bathroom. I don't agree. The cows are unimpressed with what they see, but hey I put up the curtain any way.  I love the pom pom details.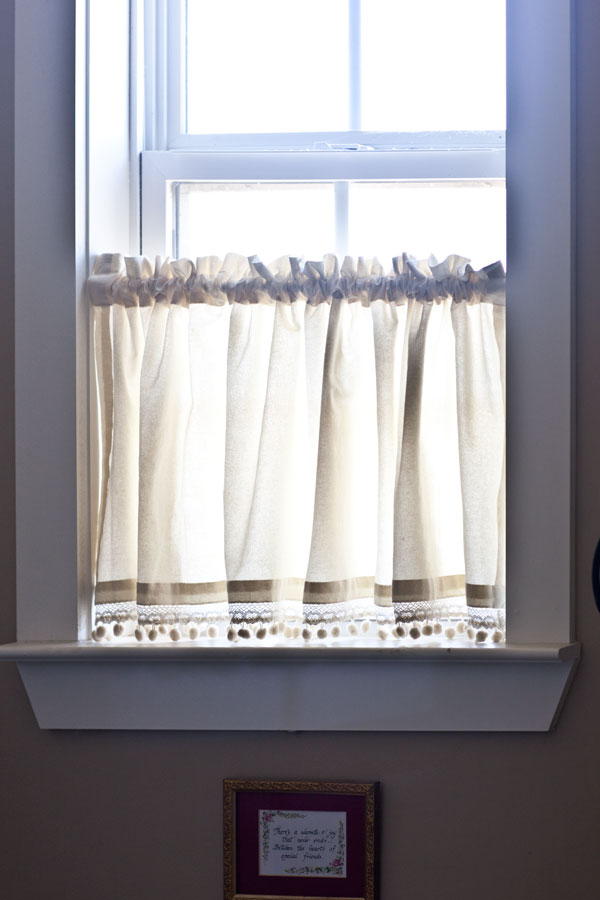 Thank you to Heritage Lace for sending me these lovelies, and remember if you saw something you like, it's available HERE.