I don't normally do recipes, but this one is one of those super easy ones that never fails to impress people, so I thought you wouldn't mind me sharing this one.
I haven't had a lot of time to do much cooking lately, but I dearly love to cook and have guests. So I was excited when I planned my first event at the house. Okay yes I did have my builder men friends over, but that meal was sausage, homemade biscuits, gravy, bacon, migas (scrambled eggs, onion, and tortillas) wassail, and cupcakes. This event was a little fancier.  I had the Houston Blogger group over to my house. I served girly foods like brie and my fancy party cheese filled pastry.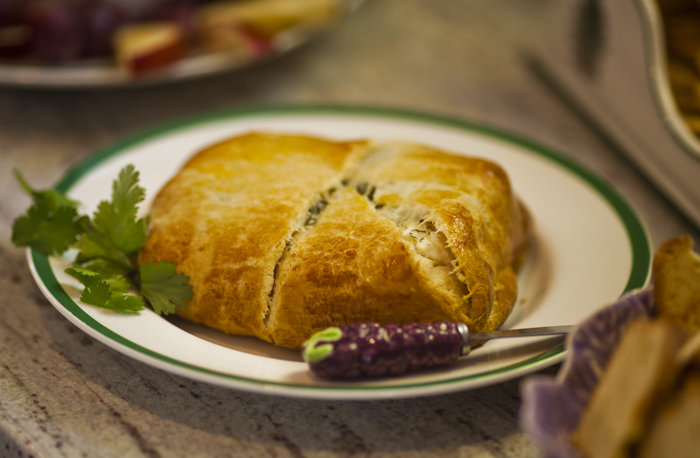 Everyone is always impressed with this dish although it is super easy to make.  Shhh.. let's just keep it a secret between you and me about how easy it is to make.
BAKED CREAM CHEESE FILLED PASTRY  
1 (8-ounce) can refrigerated crescent dinner rolls
1 1/2 teaspoons minced fresh dill weed or 1/2 teaspoon dried whole dill weed 
1 (8-ounce) package cream cheese
1 egg yolk, beaten
Garnish: fresh dill weed sprig
 Unroll dough on a lightly floured surface; press seams together to form a rectangle.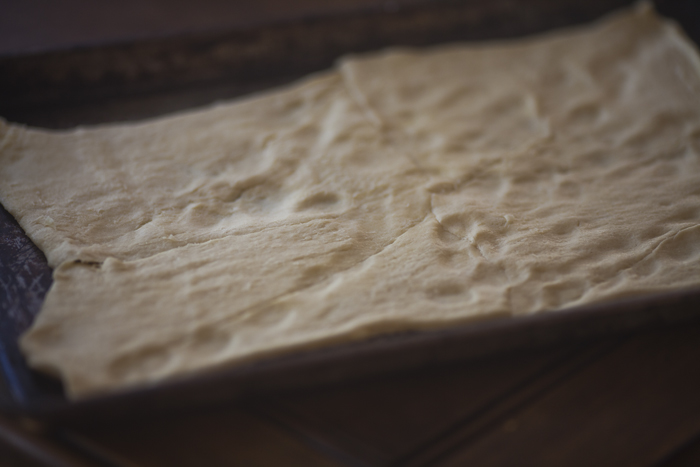 Sprinkle and gently press minced dill weed onto top of cream cheese.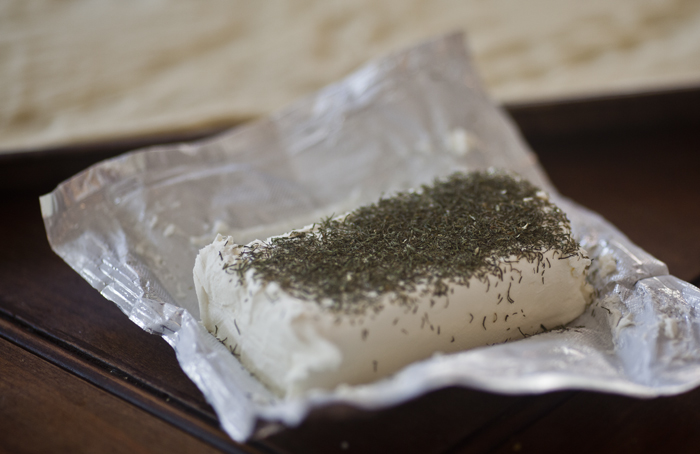 Place cream cheese, dill weed side down, in center of dough; bring up sides of dough snugly around cheese, pinching to seal. Place seam side down on a lightly greased baking sheet. Brush with egg yolk.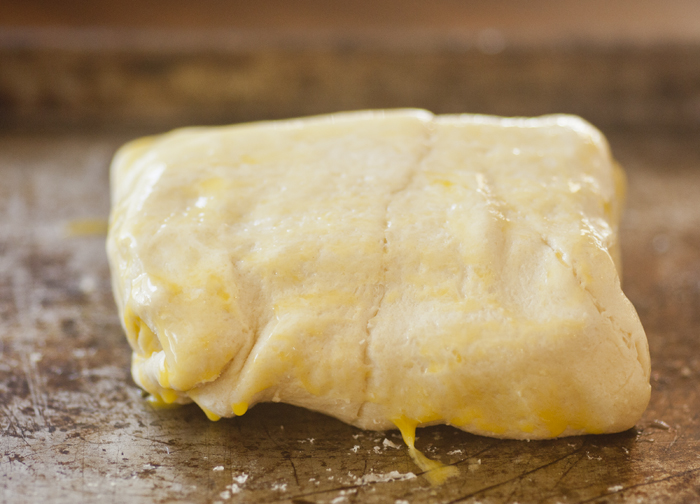 Bake at 350o for 20 to 22 minutes. Garnish, if desired. Serve warm with crackers, jams, and/or salsas. Yield: 16 appetizer servings.