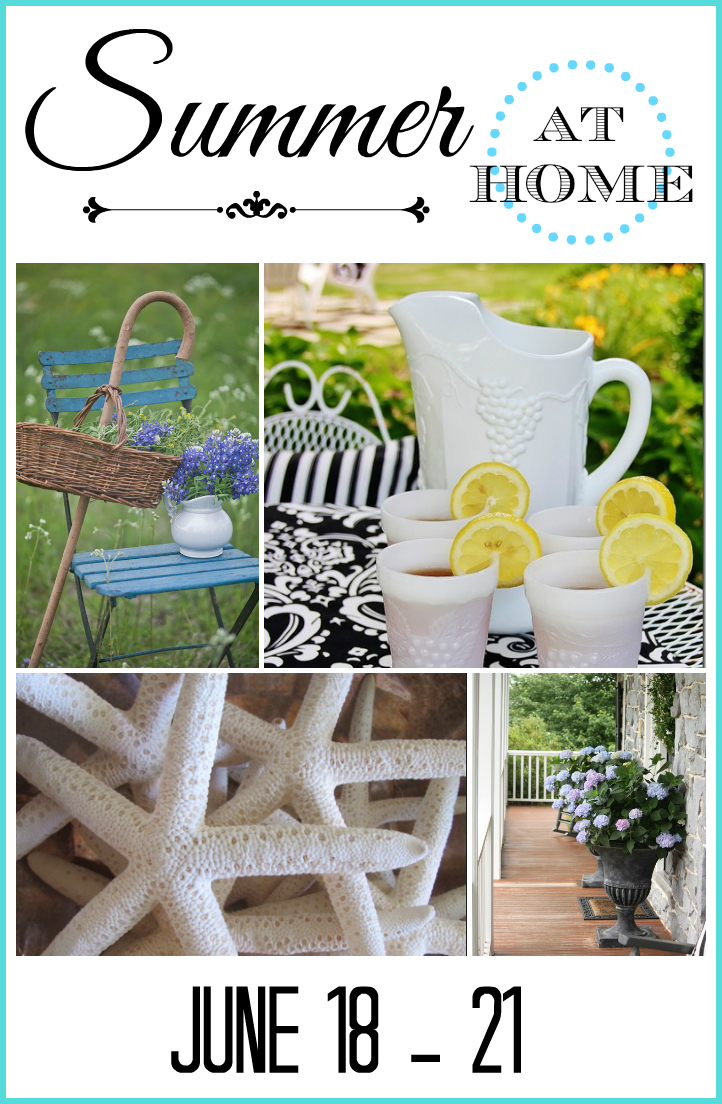 Hello everyone, and welcome to summer.  I am loving the time off from school.. the easy days, the sunshine, and even the heat, although at times it can be oppressive.
I love living outdoors and the summertime means spending time in my favorite place in the whole wide world…
my back porch.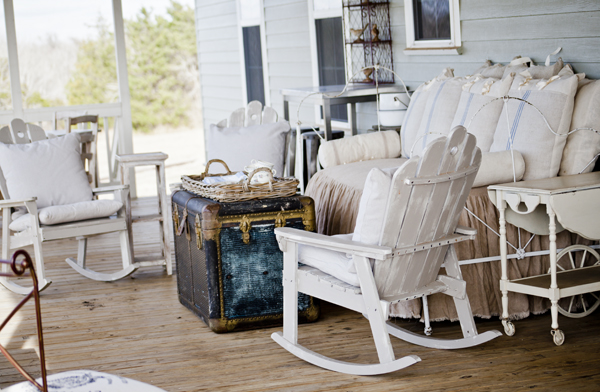 Summertime means spending time at the local farmers' market selecting the best fruit and vegetables we can find. YUM!!
Like watermelon,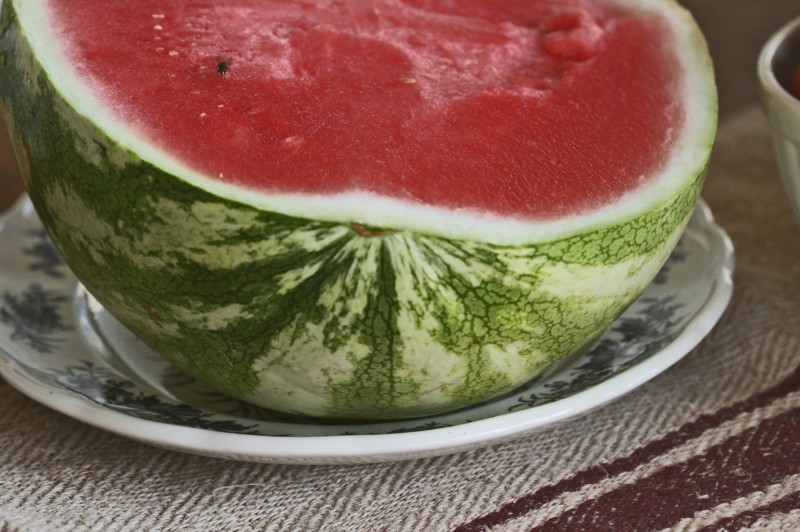 green beans,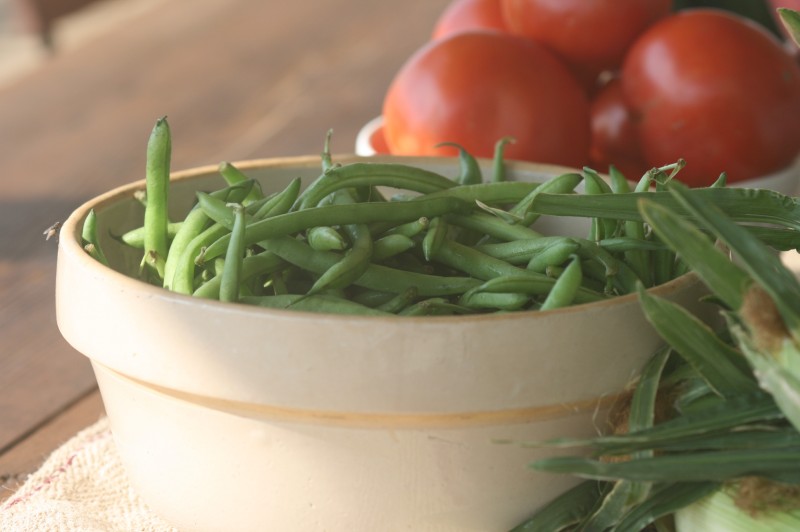 and peaches. We can't forget the peaches.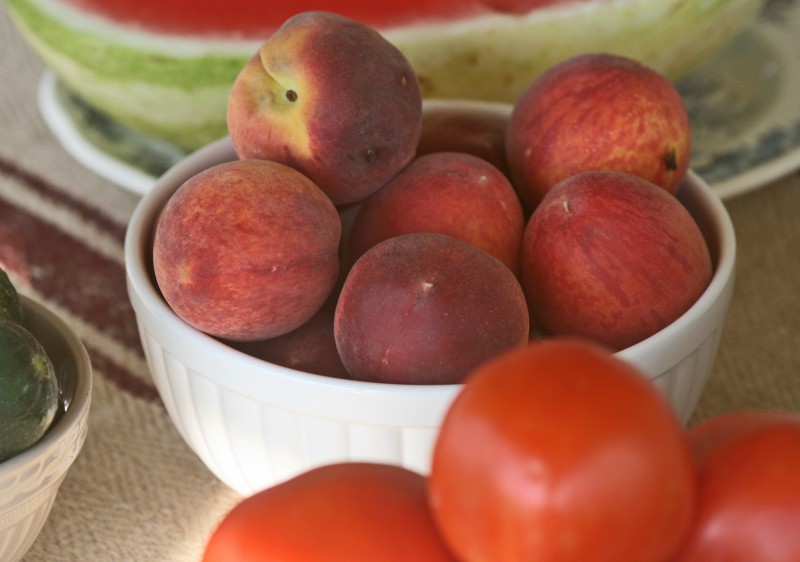 Another favorite part of the summer for me is spending time napping in the hammock. I love an outdoor nap, with a cool breeze.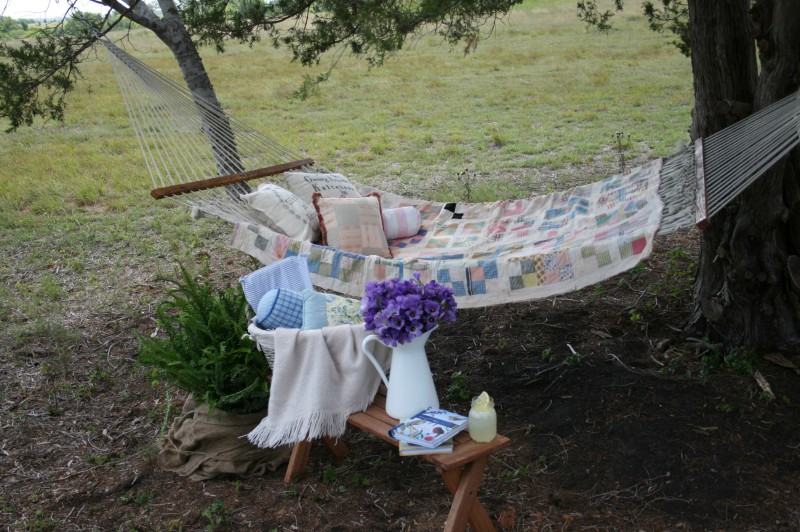 Another favorite summer activity is arranging the wildflowers that grow in our pasture.   Its amazing how many wildflowers grow here on their own.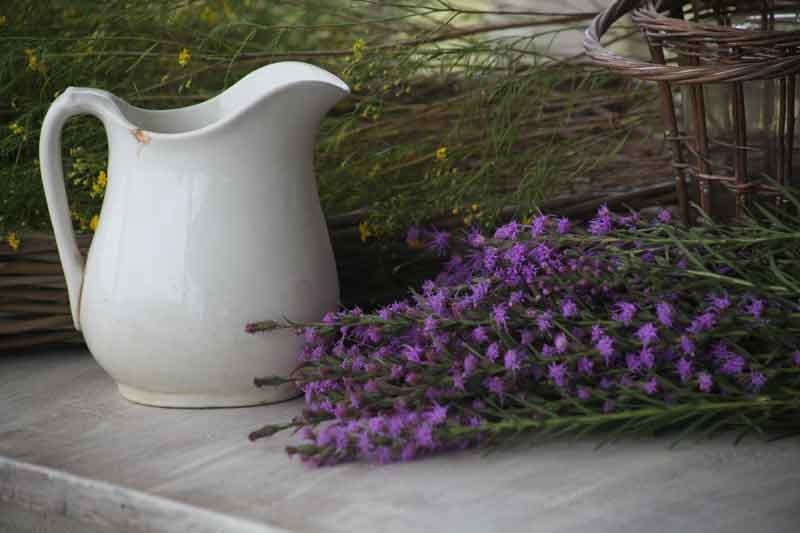 I'm not much of a morning person, but I love to get up early here so I can see the morning mist. Often the deer are out in plain view this early.  It's so peaceful and quiet.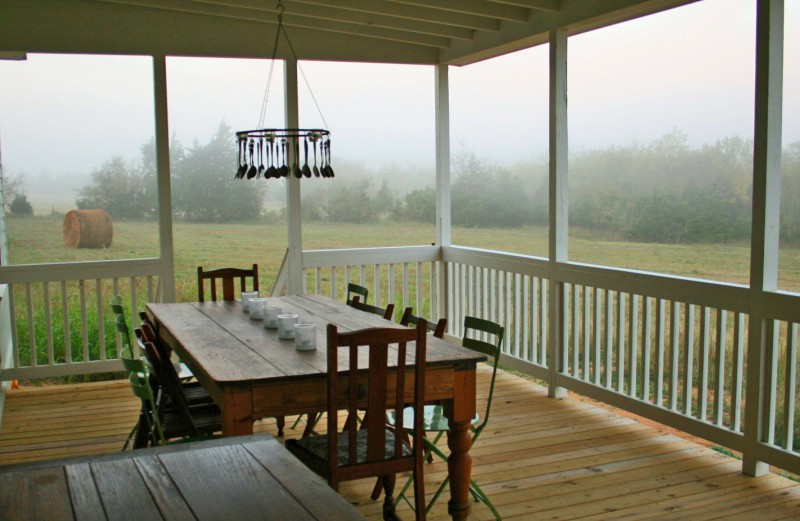 Some days we hear our neighbor landing his plane in the nearby pasture.  He commutes to Houston for work, flying instead of driving.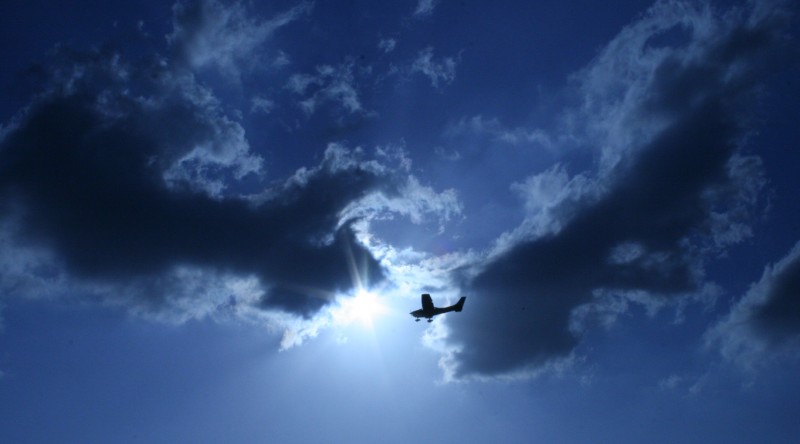 Although this area is famous for its spring bluebonnets, the bluebells make a lovely showing in the summer.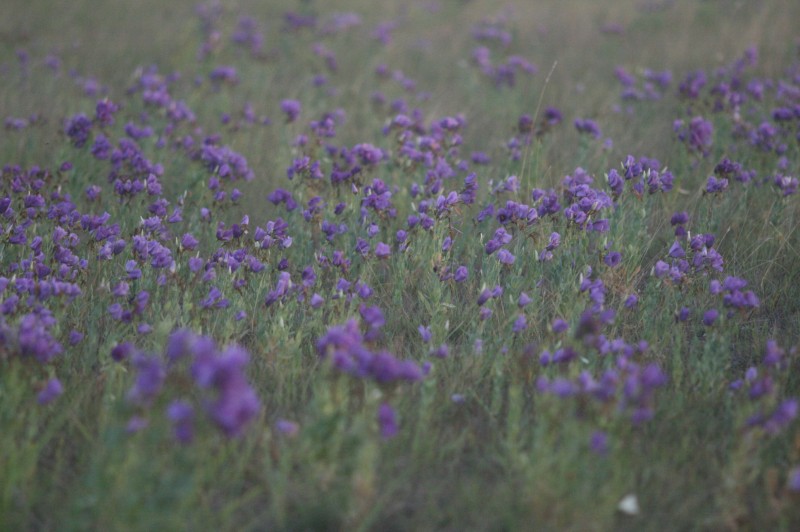 I love to gather some up to enjoy on the porch.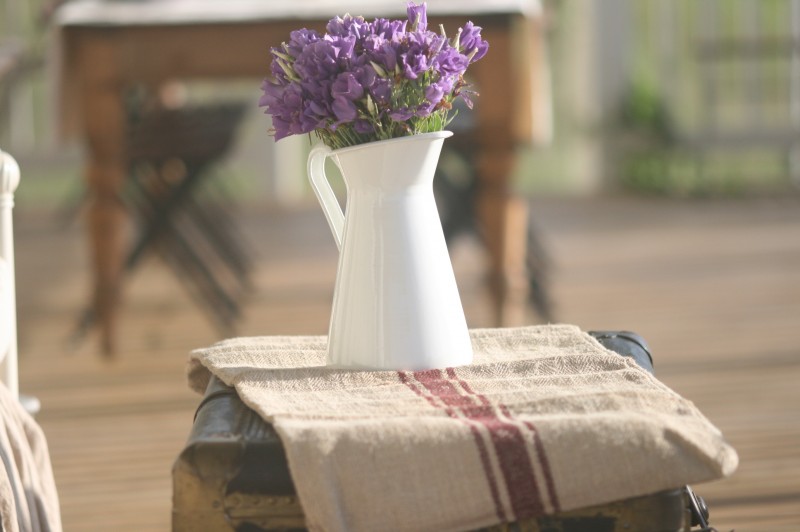 We have no TV or internet here, so fun is made the old fashioned way, outdoors.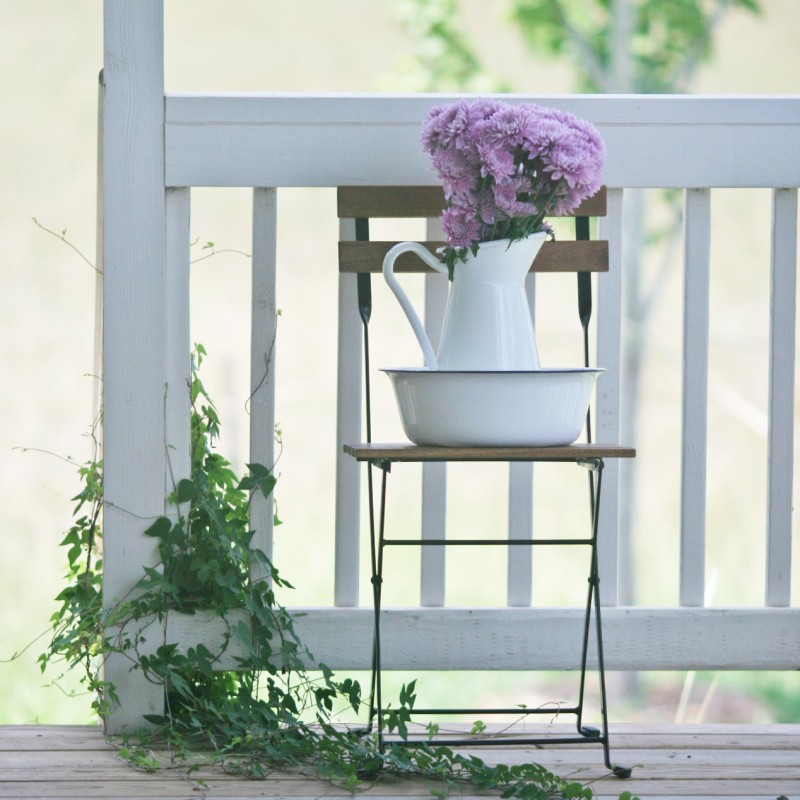 I have a confession to make…. I have been in Paris and Tuscany for the past few weeks, and so I didn't have time to take new photos for this post. I ended up using photos I already had.   Okay I feel better now.
On a related note, I have many, many projects I have recently completed that will be on the blog in the coming days. I am slaving away editing photos and doing a write up for each one. I hope you'll come back to see what I've got for you.  The theme is adding French accents to your home. Merci!!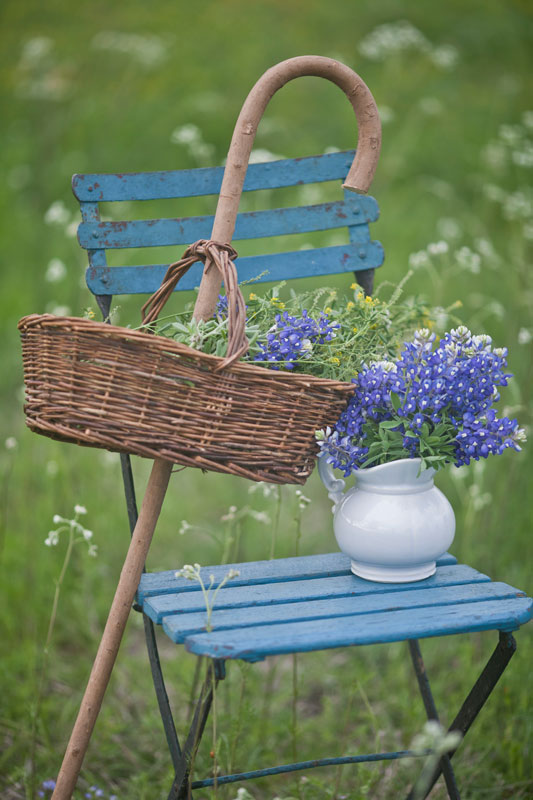 Here is the line up for the Summer at Home Tour. Be sure to check out the other blogs.
Wednesday,  June 18th
Thursday,  June 19th
Friday,  June 20th
Saturday,  June 21st