Howdy ya'll, I was just out in the pasture, but it's too hot to visit there today. Come on into the house!!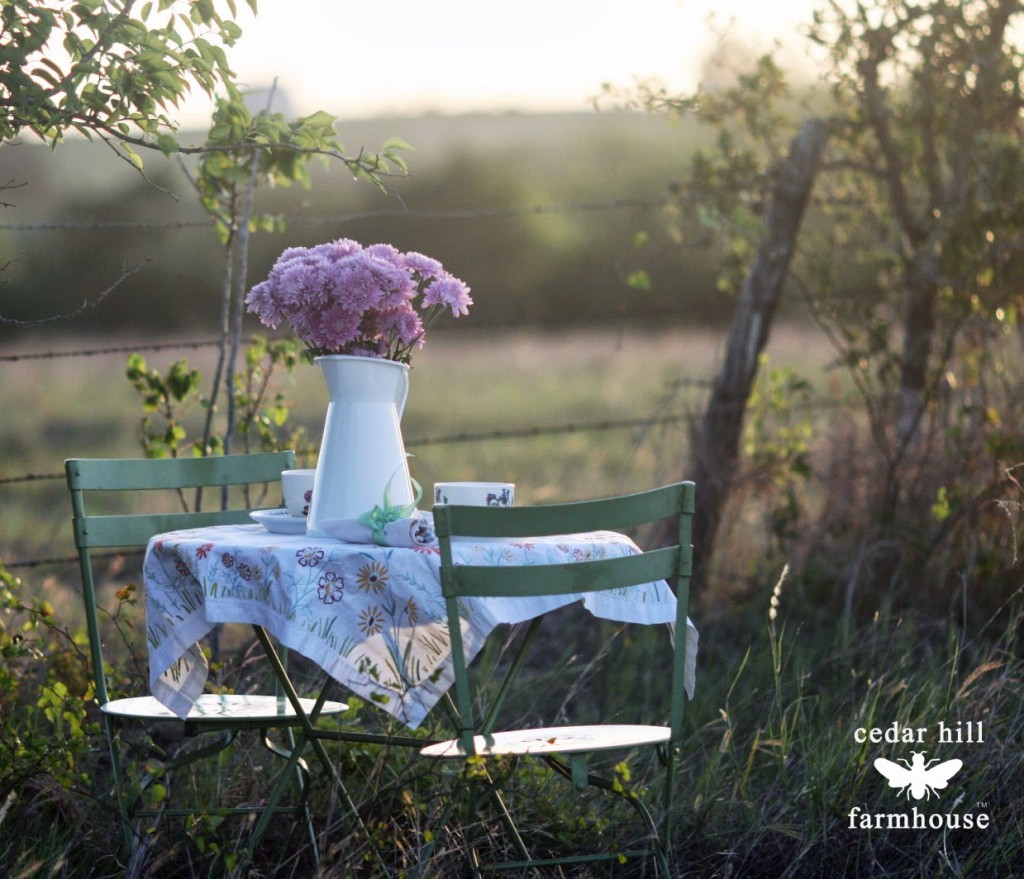 Now normally I make my family take their boots off when they come in, but you can leave yours on, hee, hee.

I used to have a recurring nightmare that I was having a big party and the guests were arriving any minute but I hadn't prepared any of the food. I found myself throwing open the frig only to find bare shelves. When I began to work on this tour, there was a slight feeling of 'deja vu.'  You see, I really wanted you to tour our new city house, but we can't because it isn't finished yet. (Here's a peek at the kitchen.)
If you want to see the progress, you can find it here.
And we can't tour the current city house because it is covered up in boxes. Really it is just a terrible mess right now.  So I am in the position of having quite a few guests over (virtually at least) and neither house is ready for guests.
So I thought today would be a great day to show you the family
ranch in Round Top, Texas.
The small house, about 1100 sq. ft., is basically one big living area/kitchen, 2 beds, 2 baths, and one Texas-sized back porch.
This is the living room.  We are rarely in here. I cropped out all of the collie scratches on the floor.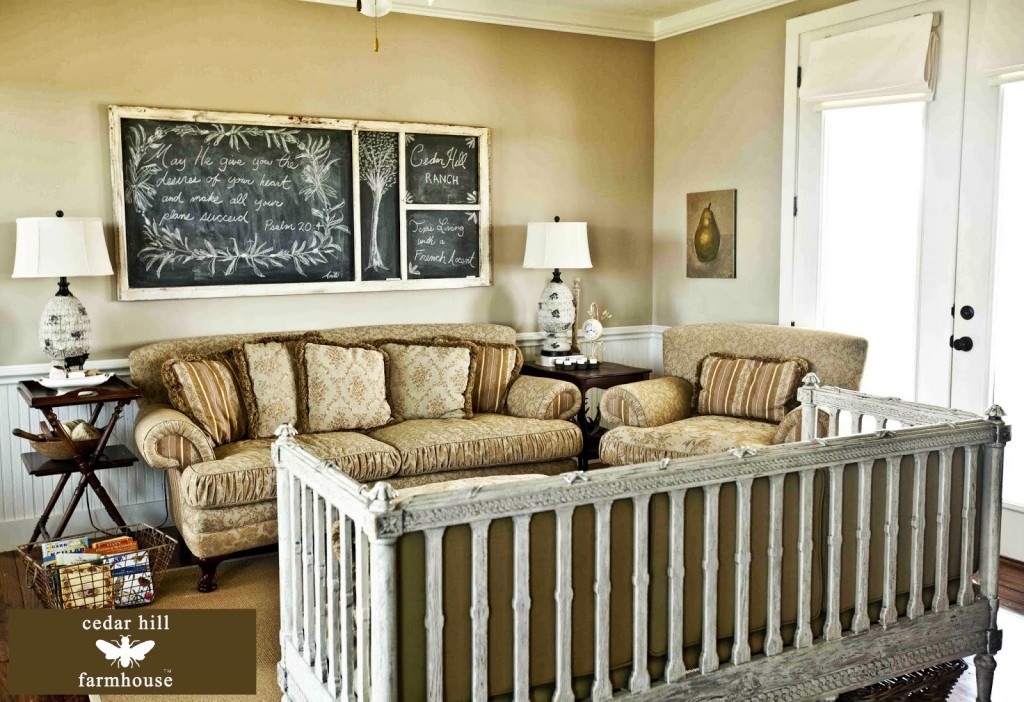 That big thing on the wall is a screen door I turned into a chalk board, click here to see more.
The Swedish bench is one of my very favorite pieces at the ranch.  It's all hand carved.
Obviously this is the kitchen/dining room you are seeing now.  We only eat in here if the weather is too hot, too cold, too windy or wet. Otherwise, we are outdoors.
Here is the master bedroom.
The burlap lamp shade is from Target, yup, Target.
Below is an assortment of vintage and antique things.
Did you notice what we DON'T have at the ranch?  No telephones (land lines I mean) no wifi, no cable or satellite TV. Disclaimer – My child spends an inordinate amount of time listening to her iPod here.
When we bought the ranch, my sweet high-maintenance daughter was terrified of insects, spiders, and scorpions.  I now find her going after them with a vengeance if they dare to cross her path.
Now for my daughters' bedroom.
I love these hand crocheted pillowcases I found on eBay,
and these sweet embroidered lamp shades.
Now for my favorite part of the house… the back porch.  It's 50 x 12 ft so it's got lots of room for guests.
Did I mention we have a tree house too? You can see more of it here and here.
Thanks so much for coming over to see my home!! Did you see the other homes on the tour yet?  Well come on… let's go…
Here's the schedule!!
Tuesday 7/23
Mom 4 Real
Cedar Hill Ranch (That's me!!!)
Practically Functional
While Wearing Heels
French Country Cottage
Wednesday 7/24
The Lily Pad Cottage
Marty's Musings
Confessions of a Plate Addict
Town and Country Living
Adventures in Decorating
Thursday 7/25
Good Life of Design
A Stroll Thru Life
Worthing Court
Back Porch Musings
The Rustic Pig
Friday 7/26
Our Southern Home
Stone Gable
The Everyday Home
Recreate and Decorate
Sophia's
Vignette Design