Fall will be here next month. I can't believe I'm saying it, but it's true. I know so many people love hearing what the trends are, and I've got a sneak peek at the Fall 2018 home decor trends. We recorded a podcast episode on this topic recently that you can listen to below.
Now, let's get to what we're seeing and what our thoughts are for what will be hot this fall.
Brass is hot!
It's still going strong after being reintroduced several years ago. The lacquered brass has a patina that's gorgeous. This gorgeous faucet is from the kitchen belonging to Kelly of My Soulful Home. I am seeing it everywhere although it was just bubbling up about 5 years ago. I think it will be around for awhile longer. It's nice to have an option besides chrome and nickel. I think oil rubbed bronze is on the outs right now though. That's what we have at the farm, and no, I'm not going to go replace everything right now. How long will brass be in? That's hard to say.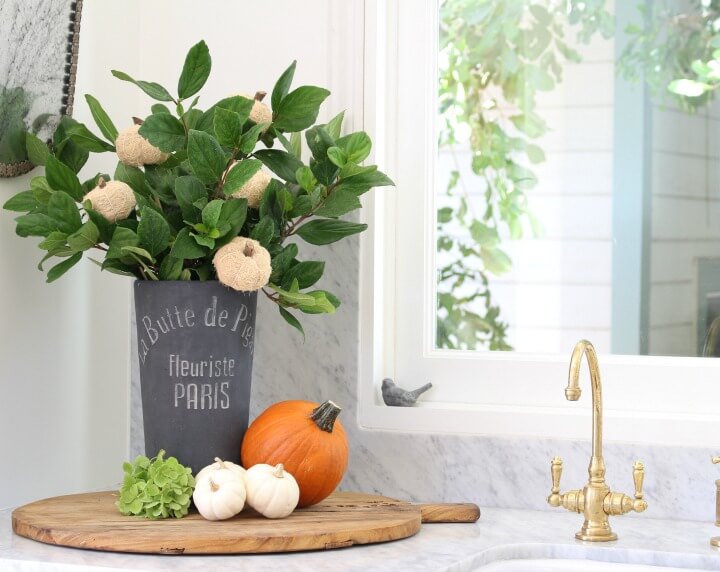 Wabi Sabi
Wabi sabi is basically the term for embracing imperfections. If you are a lover of antiques, then you've been 'wabi sabi' probably for years. It may be a new term to the US, but the concept has been around here for hundreds of years. In fact, our ancestors probably embraced imperfections (because they couldn't afford new) much more than people do these days. This is the 'throw away' generation it seems. When it gets old, throw it out. That's not the way I was raised. Things were cleaned, repaired and re-done to eliminate waste.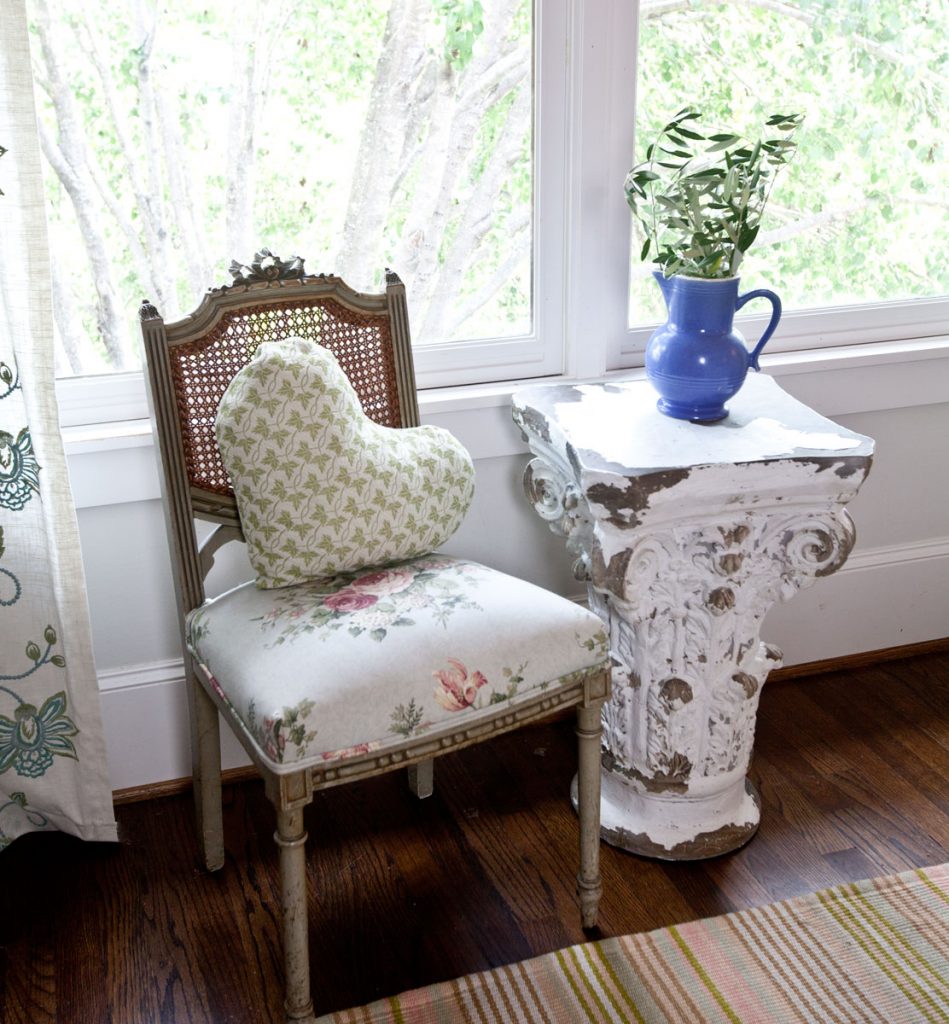 Texture
Texture is wonderful for fall. The texture of textiles and baskets adds so much to a room. In the room below, we have the texture of the curtains, the wool rug, the linen bedding, bamboo shades, and the wood wall sconces. These textures add warmth to the space.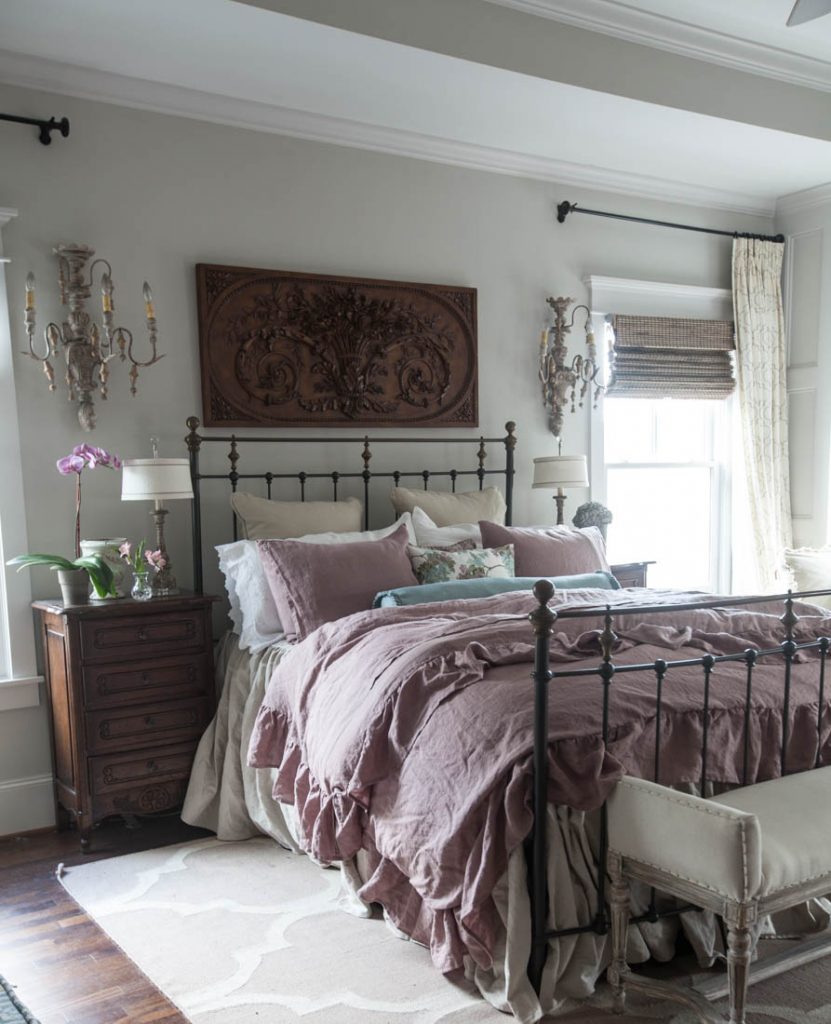 Tartans
Yes I think tartans and plaids will be hot this fall. There are so many beautiful fabrics in an array of colors that should work with about any home decor. If you have any Scottish ancestry, then you probably have a family tartan. I think it would be fun to use your family tartan if you have one. Or just adopt one yourself!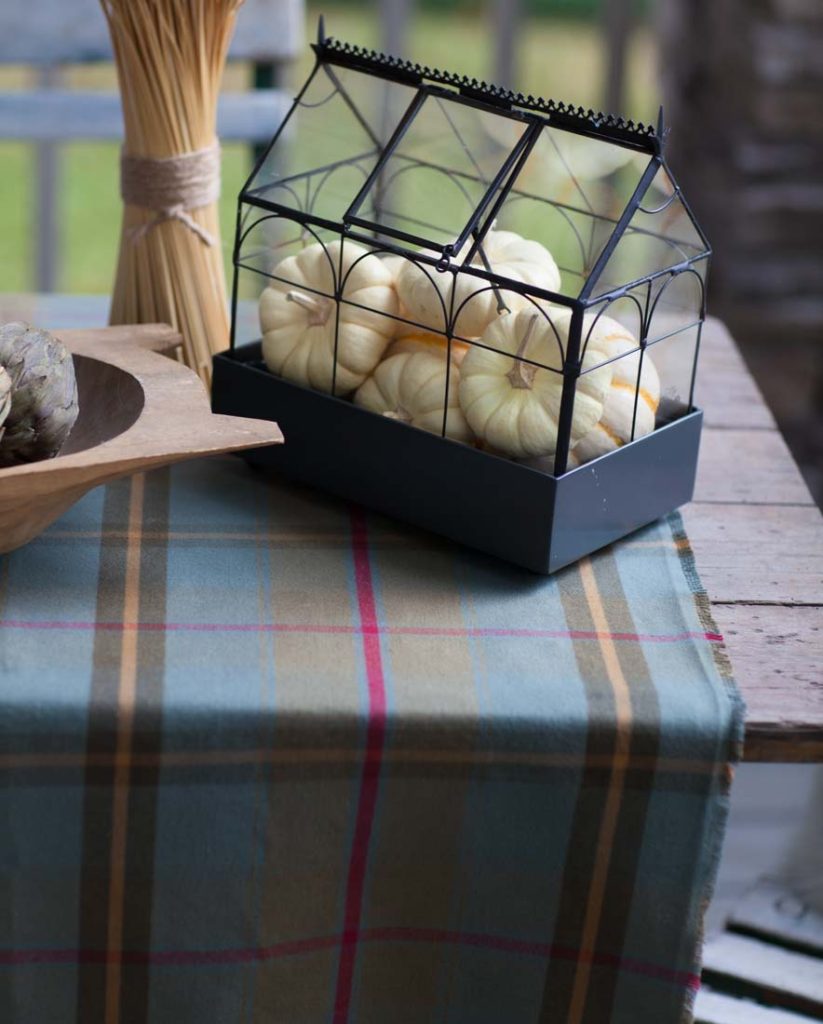 Velvet
Velvet is going to be hot this fall. It's popularity is growing and the fabric truly deserves it. It is so beautiful. Why not add some velvet elements to your room.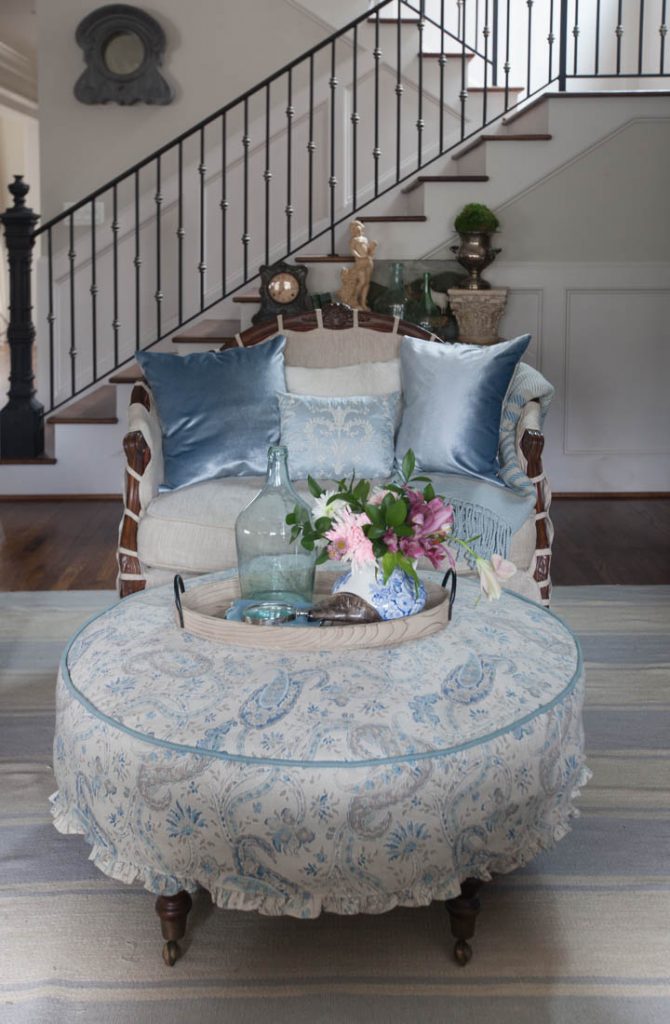 One wow piece for a room
It's great having a wow piece in every room. I've always tried to do this. You want something that is special in every room. That's the piece everyone remembers when they leave your home. I love this old shelf in our house with the antique corbels. If that wasn't enough, I topped it with an authentic Louis Philippe mirror from Paris.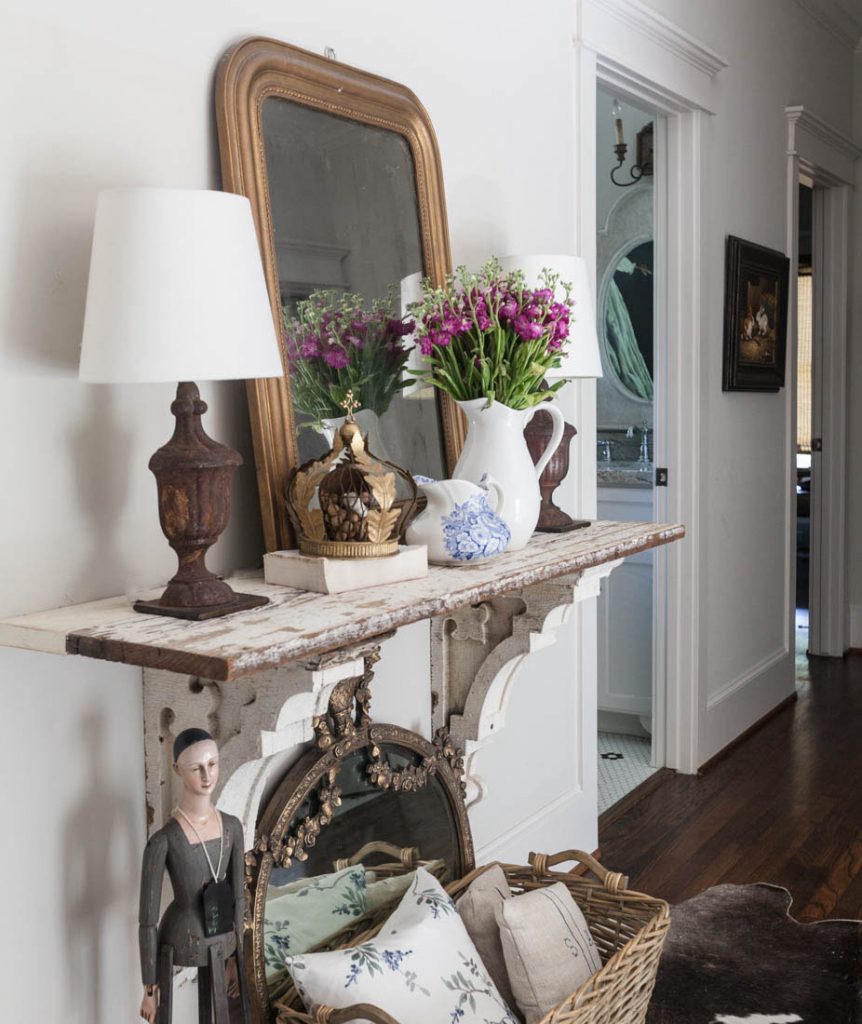 I would love to hear your thoughts on what will be popular this fall. What do you think will be hot for the fall 2018 home decor trends?
Have you checked out my favorites on Amazon lately? I'm an Amazon affiliate.
You can always find my favorite here amazon.com/shop/cedarhillfarmhouse