I like things simple and not too complicated. That's always been my approach, and if it's too complicated, no one's going to do it, or do it for long. I wanted to show you a little floral arrangement that is big on impact and it's also very flexible.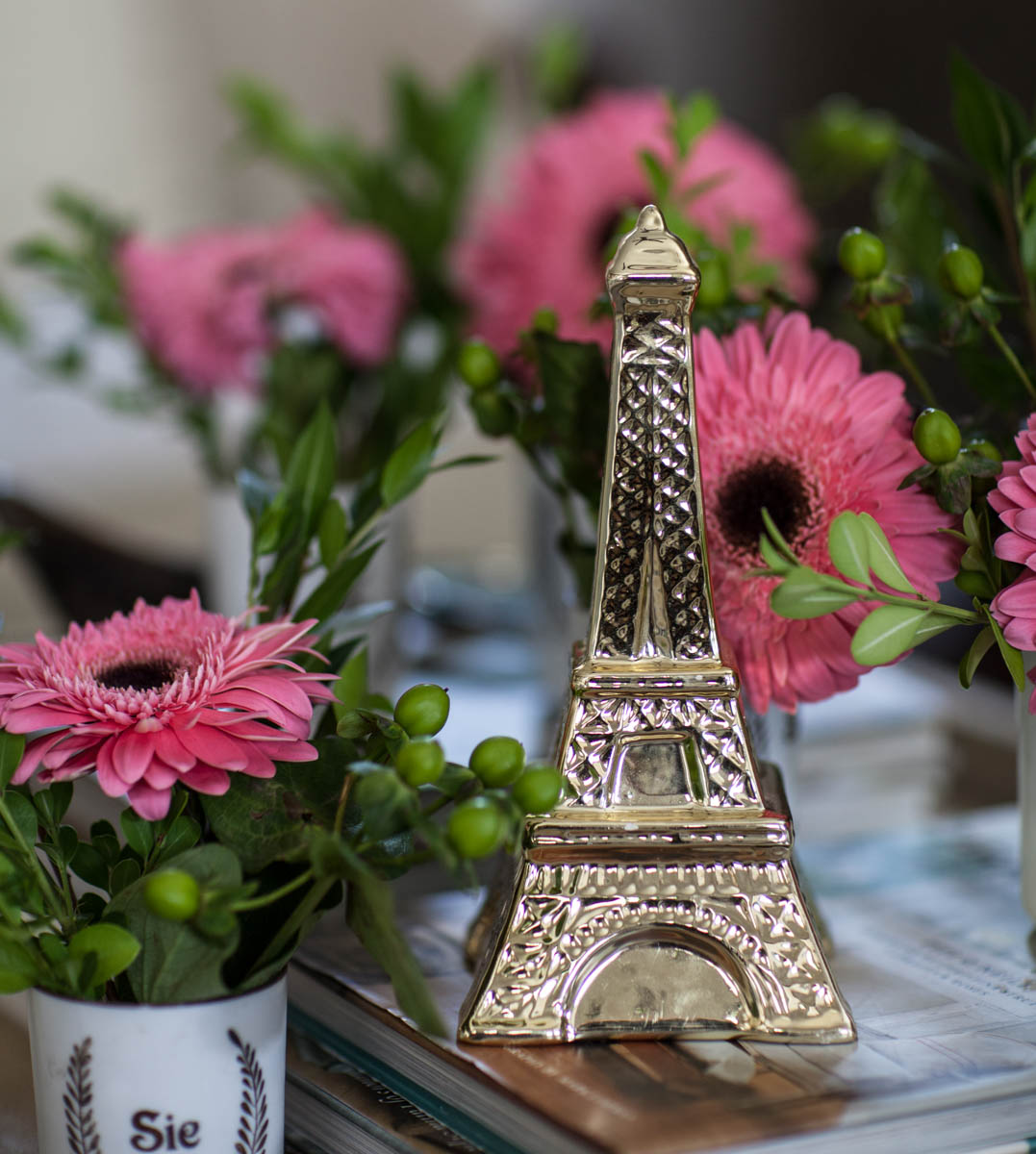 I used my little Eiffel tower on my coffee table for a bit of whimsy. I don't remember where I found it, but I found something similar for you at this affiliate link CLICK HERE.
I used some small cups I found at Round Top last year. I think this arrangement would still look nice with plain white cups, but the extra gold on these cups makes the arrangements a little extra special. The cups are trimmed with gold and they all have the gold wreath on them. The dealer who sold them to me, found them in France, but that's all I know about them. I have no idea what 'sie' means. It's possibly in German.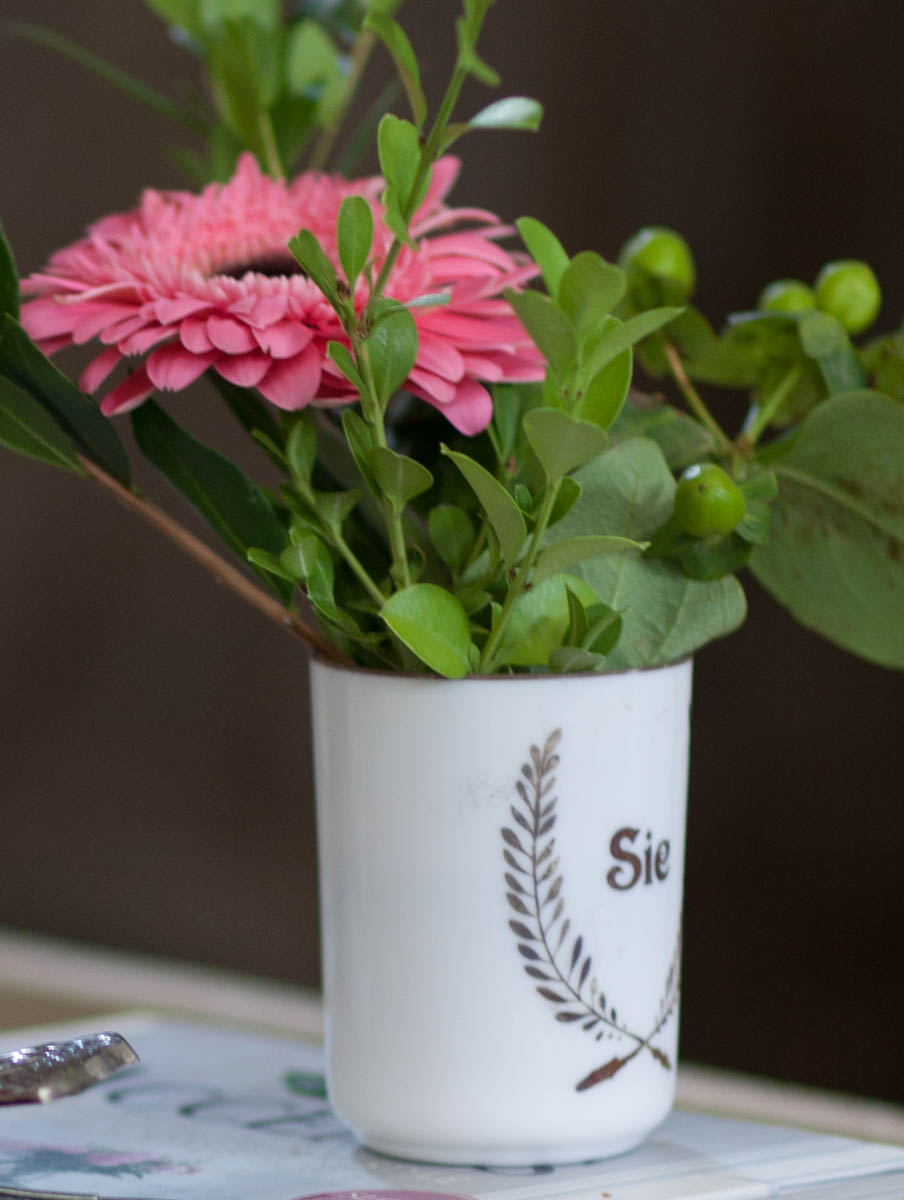 I think the way you can make a small arrangement like this work is to add several of them in the space, grouped together. You could group them together with a tray for a fabulous look. I used 5 arrangements on my coffee table. I filled each cup with a bit of greenery and some gorgeous pink Gerber daisies.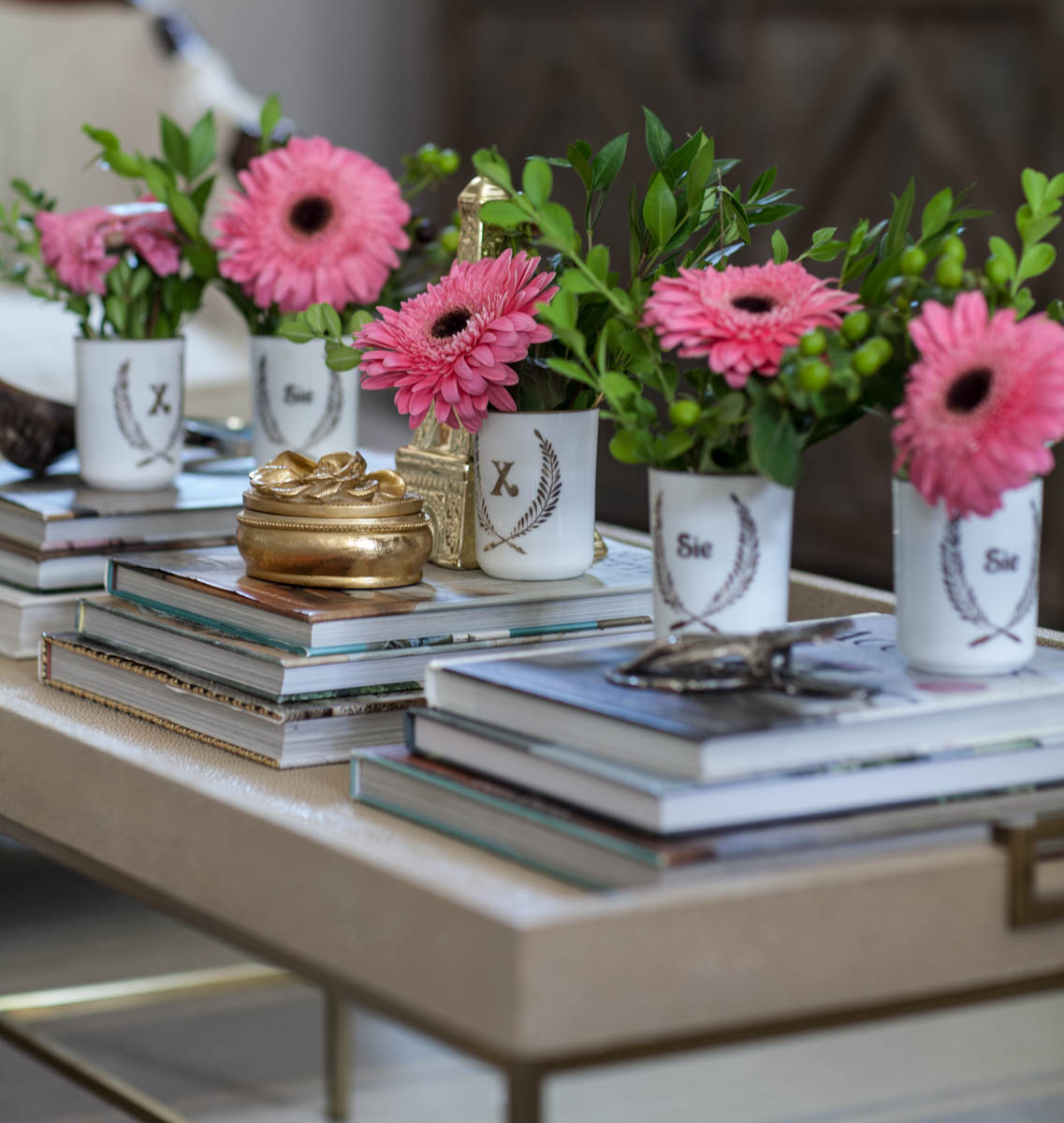 They would also work well on a table, on a dresser, or even on a fireplace mantel. That's the beauty of the small cup full of flowers. You can use just one on a small side table, 3 on a kitchen table, or a grouping of 10 on top of a large island. You can also save some money by using boxwood or other greenery from your yard to go with the flowers.
I originally planned to use them on our dining room table, but decided we would enjoy them more on the coffee table. Of course I can move them to the dining room table later when we have dinner.
I love having fresh flowers in my home when I have company, and today my mom is coming, so I hope she enjoys the flowers. I've been busy this week trying to get everything done early, so I can focus on her while she's here.
Since we are closing our shop, I was able to clean out the guest apartment that used to house a lot of stock for our shop. I've cleared out the boxes, packing peanuts and so forth so my mom can stay there. It's nice to get the space back so it's available for guests. I'm considering renting it out later as an airbnb.  Everyone else in the family needs to be convinced it's a good idea, so we'll see.