Have you ever over-decorated a room? I have done it many, many times. Back in 'the day' there was no such thing as over-decorating. You could add and add to a room to your heart's content. And the more you added, the better we all felt it looked. But now, things have changed. Now things are sleeker, simpler and more modern. Now, you need to use restraint when decorating.
Here is an example. The room is too full. In my defense, I didn't plan to have this many chairs in the room. It was a fluke that I ended up with extra chairs.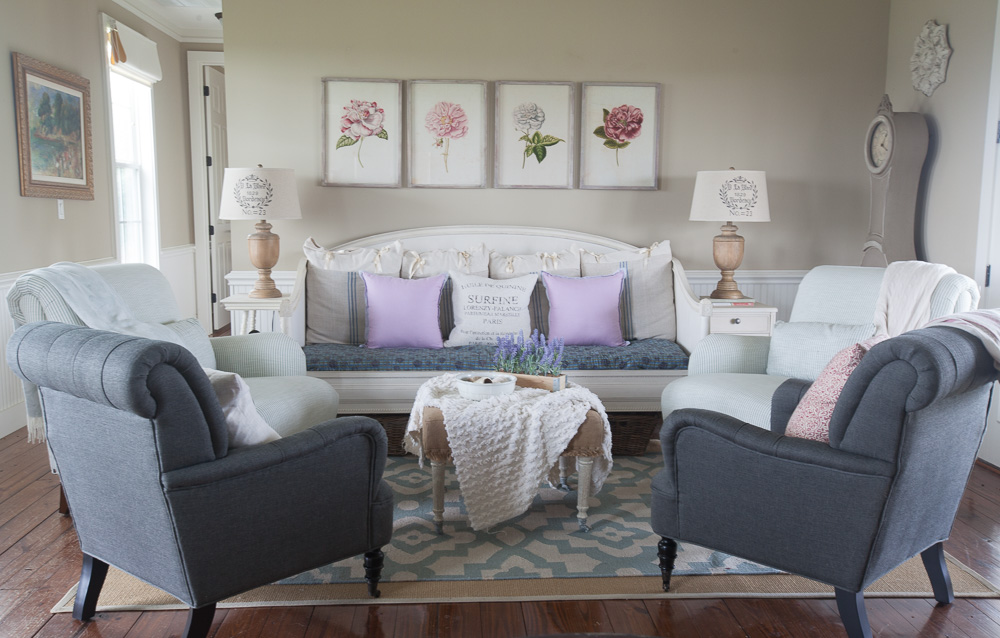 I finally listened to my own podcast and thought, "I really need to take some things out of the house." Look how much better it looks! I really love the way the room feel so light and airy now!  I'm thinking of a slipcover for the ottoman, but I haven't gotten to it yet.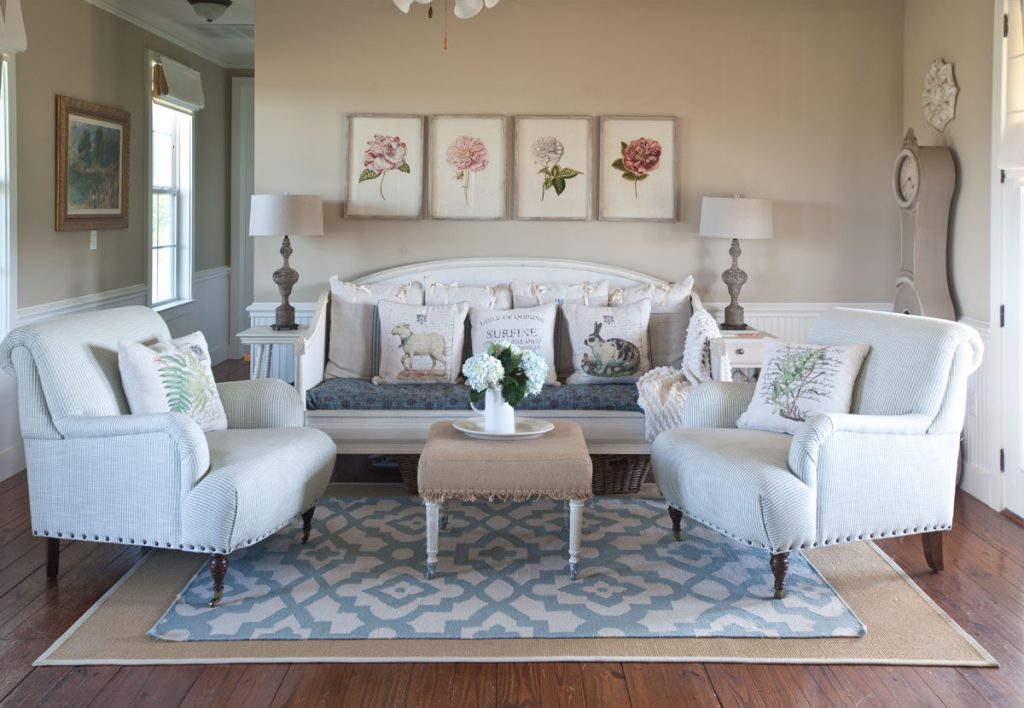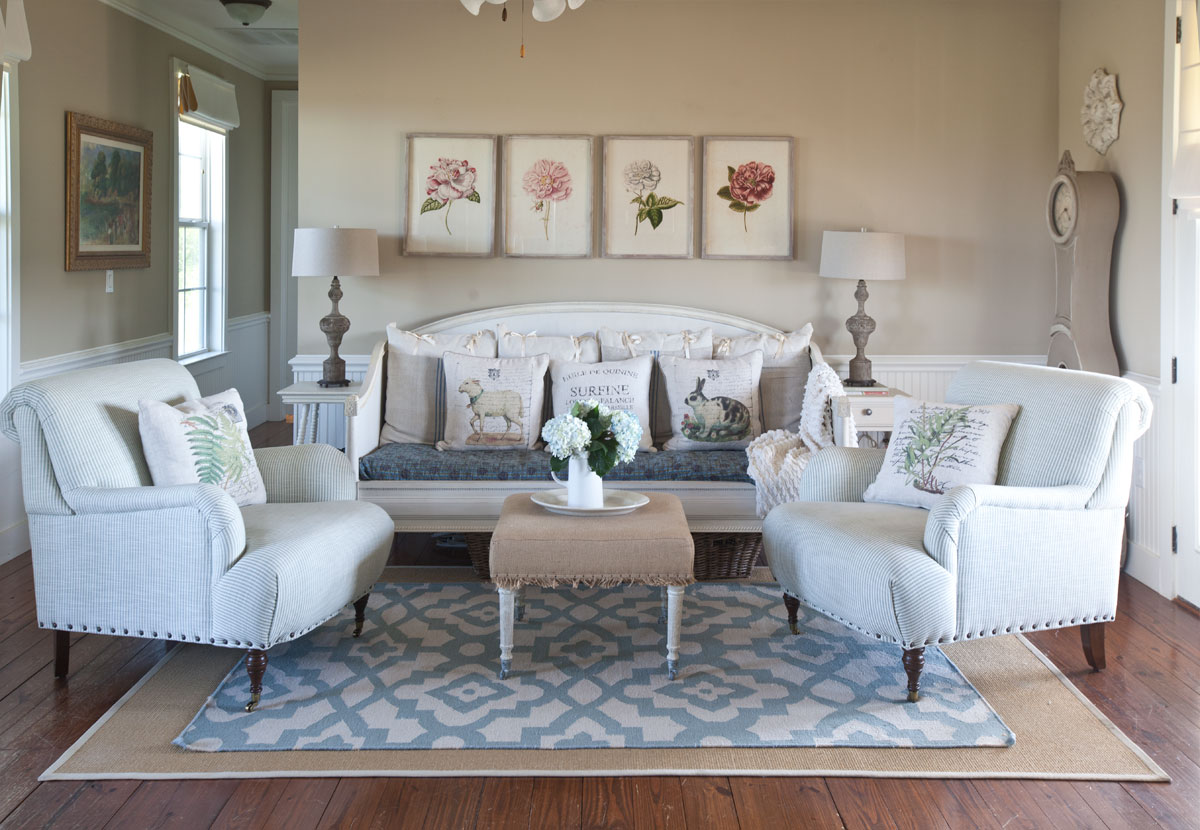 .
Another area that I changed recently was our hallway. I decided less was more here. I removed the tiles from the wall.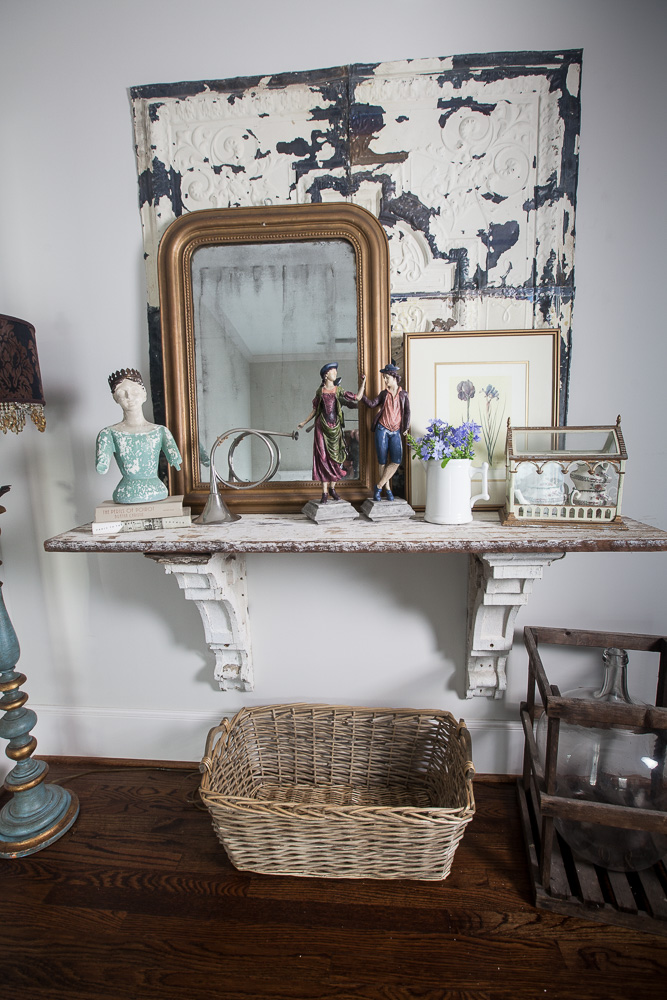 Yes there's a mirror on the floor. It's going to a new home, but I have it here temporarily. It's not really meant to be decorative.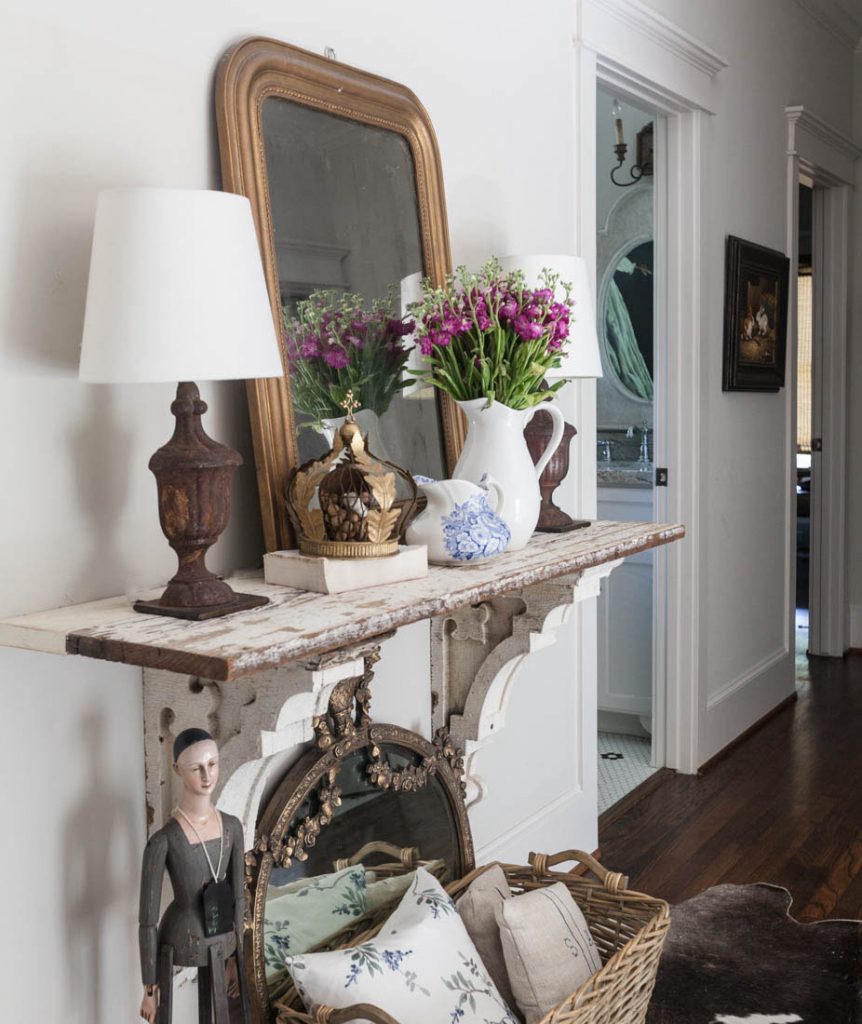 Here's one more example of paring back and working with fewer things. Here's the before.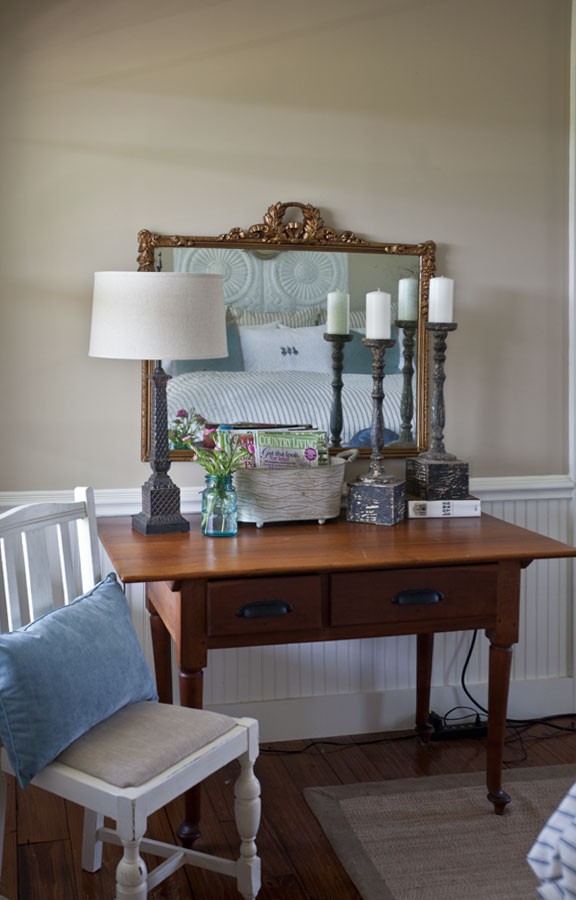 And here's the more simplified after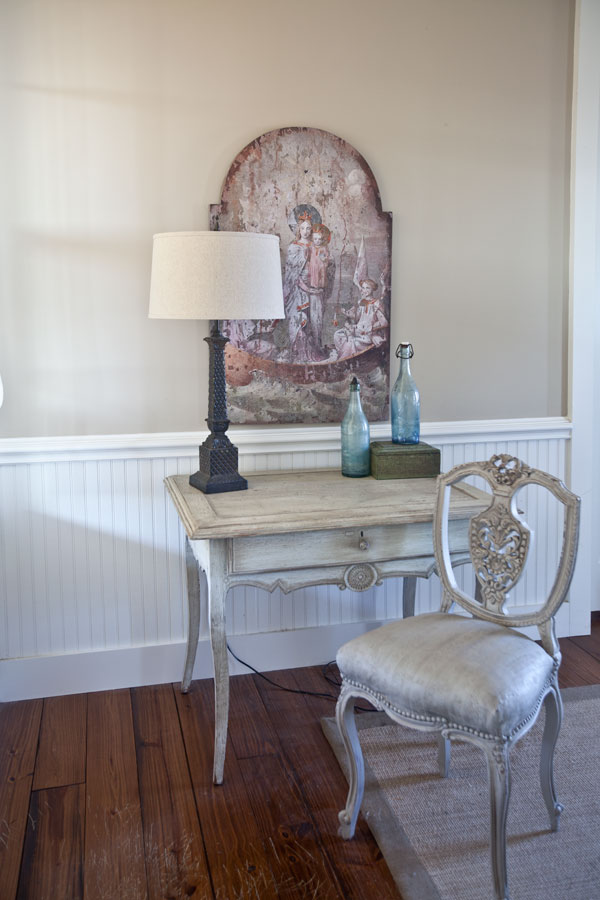 So how do you know if you are overdecorating?
Does your home feel cluttered?
Do you have room on table tops to put your keys there?
Can you see your bed under all the pillows?
If you have a collection, have you displayed every piece of the collection that you own?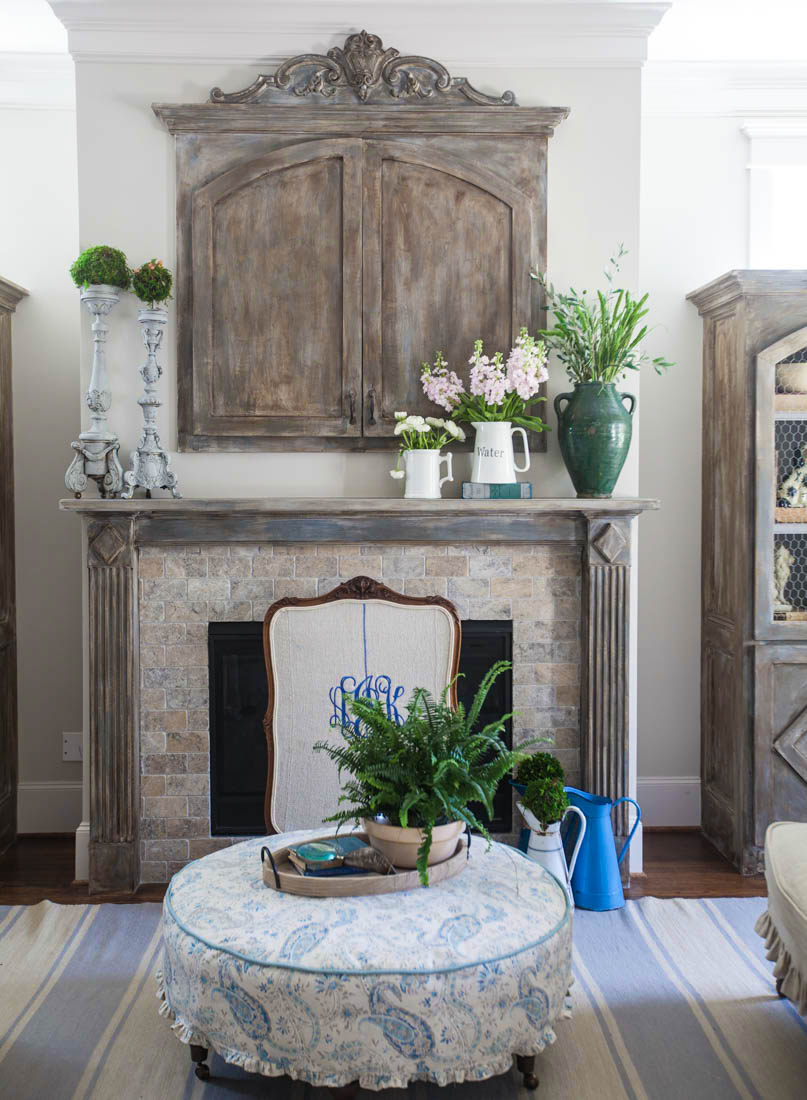 These are all signs that you might be over-decorated. At the end of the day, it's up to you to decide if your home is over-decorated.